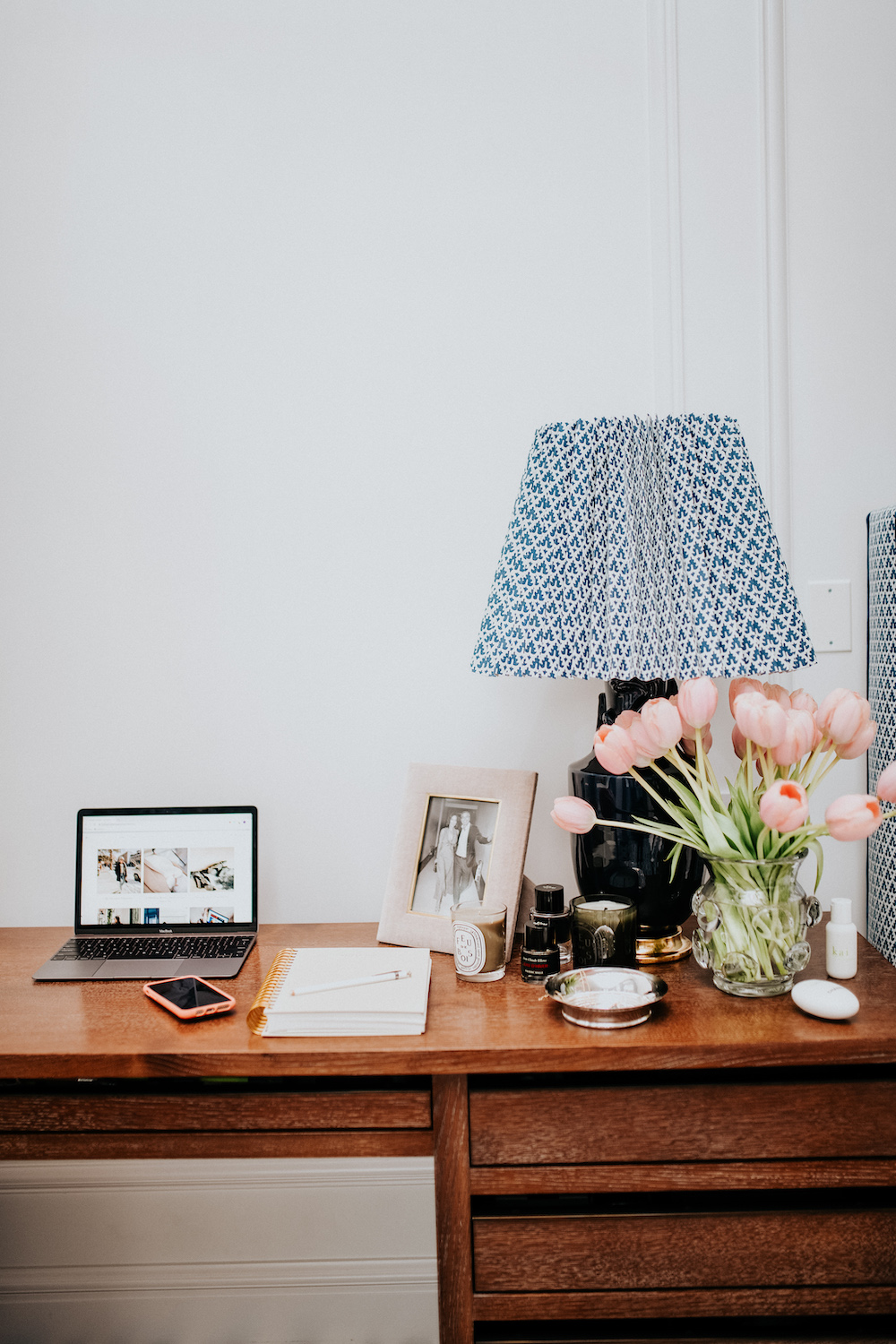 Over these past three weeks, our world has been turned upside down so, in response to the unpredictability, one thing I've done is I've stepped up my organizational game. Staying organized gives me structure, keeps me sane and perhaps it's the one thing I have control over these days.
I thought I'd share a few tips on how to stay organized, some that have always been a part of my routine and others that I learned on the way.
Lists, Lists, Lists
I am a big fan of lists. It helps me remember what I need to get done, it clears my head and just the act of writing things down releases some anxiety.
I keep separate to-do lists for work and personal things but combine the two lists when planning out my day and jot down the day's top 6 priorities in a daily calendar. Yes, I am old school and I still write things down with a good old pencil and paper. Two things to remember… It's not often that I actually cross off every item off my list and don't be too hard on yourself if you don't accomplish everything you intended to… especially these days when many of us are still adjusting to our new way of life. But… when you do get to actually cross off an item, it will feel sooo darn good. I promise!

Shop weekly planner list note pads here:

Create A Schedule
I've been creating schedules since I was a kid. When friends would come over for a playdate, I remember writing a schedule of what our day would look like ie. play school, snack, hide and go seek lol – what a nerd I was. Seriously speaking though, a routine is what keeps me going. It gives my day structure and meaning.
Each night, when I get into bed, I think about what I hope to accomplish the following day. No task is too big or too small to jot down. I also do my best to create this list in the order I want it to get done.
Here is an example of what a recent day of mine looked like.
Meditate
Pray
Journal
Remote school meeting
Engage on social media
Update Monthly Expenses
Make supermarket order
Write 3 blog posts
Respond to emails (personal/business)
Prep Dinner
Finish editing Jack's Bar Mitzvah photos
Shop note pads/journals here: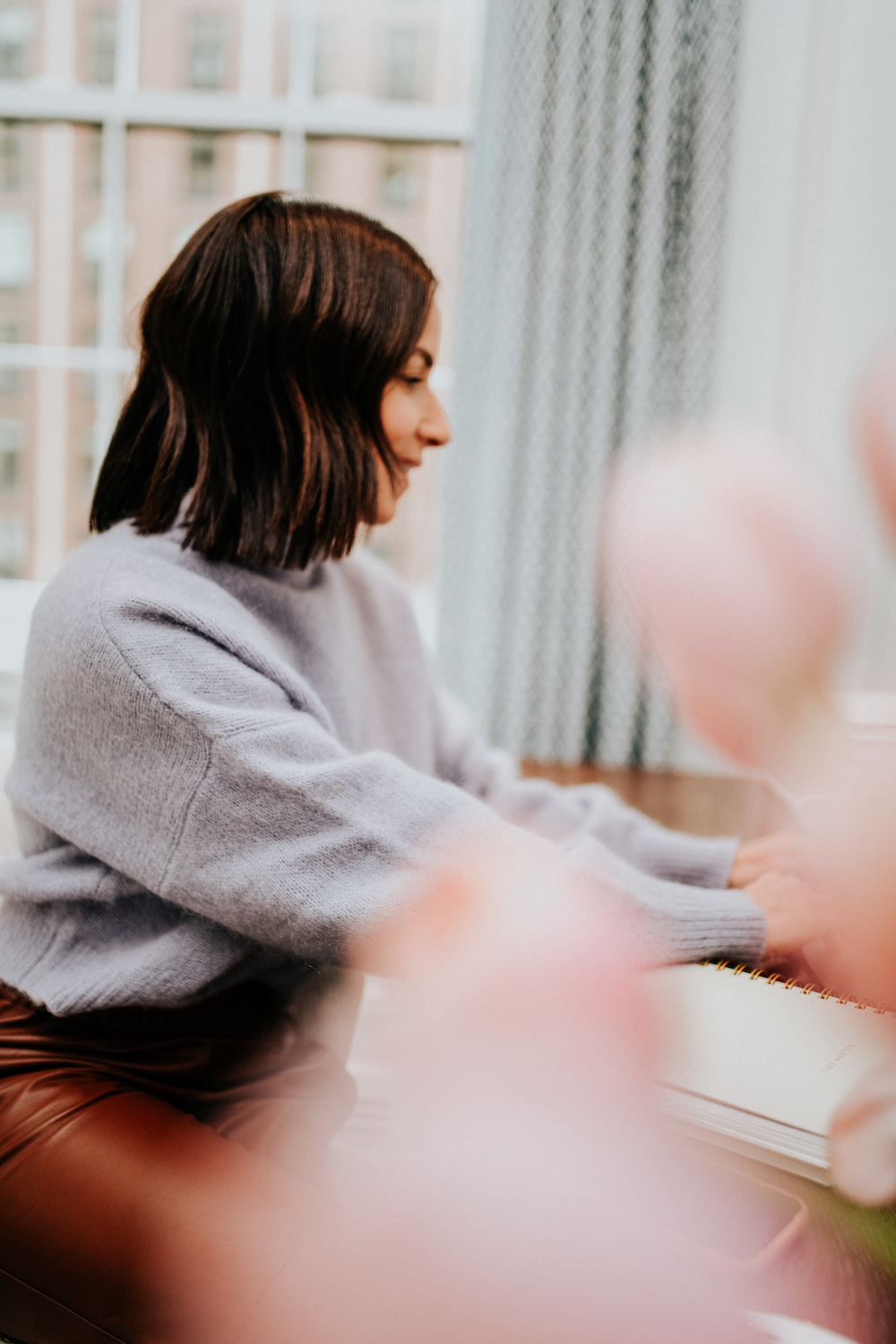 Today's Menu: Take It Or Leave It
Pre social distancing, I used to decide each morning what the dinner menu would be. All that has changed as going to the market on the daily is not an option and there are barely any bodegas on the Jersey Shore to order in from.
At the start of each week, I create a weekly menu and simultaneously jot down what ingredients I will need for all the weekly recipes. I haven't fully mastered noting every single food item down, but I'm getting there!
I have to say, I am loving this new method. Gone is the daily stress of what to prep each night. I definitely plan on maintaining this routine after life goes back to normal.
Speaking of grocery lists, I always keep an ongoing list in the kitchen of pantry/household items that need to be restocked. How do I decide? As soon as there is only 1 more can/jar or bag of something left, it gets written down on my to-buy list. When I call in/email my weekly orders, I don't have to run all over the house trying to figure out what needs to get bought. I simply look at my list for reference et voila.
Shop menu planner pads here:

Bucket List or Fuck It List
I recently received an email from Golden Coil, a website I use to create my custom blogging planner. In this particular email, they offered free downloads of all sorts of lists to help stay organized and on task. One of the lists I downloaded was a bucket list. I decided to take the opportunity to write down all the things I hope to accomplish while quarantining. With a bit of extra time on our hands, it's the perfect opportunity to think about the things you've always wanted to learn or projects you started but never finished.
Some items on my list are creating a vision board, watch old classic movies, and learn how to give myself a manicure…
If bucket lists arent your thing, well then as the saying goes…

Declutter Your Life
Each evening after dinner, I like to do a clutter check. I organize my work desk, fold and put away whatever clothes that have been left out, as well as put away clean laundry. I can't deal with anything piling up.
The same goes for my kitchen. I will do a nightly check and put away what doesn't belong out on the countertops. It's as simple as that:)
How have you been staying organized lately? Please share below!
Here are some link to some of my favorite stationery brands:
Papier
Notem
Rifle Paper
Tous Les Jours
Le Penh