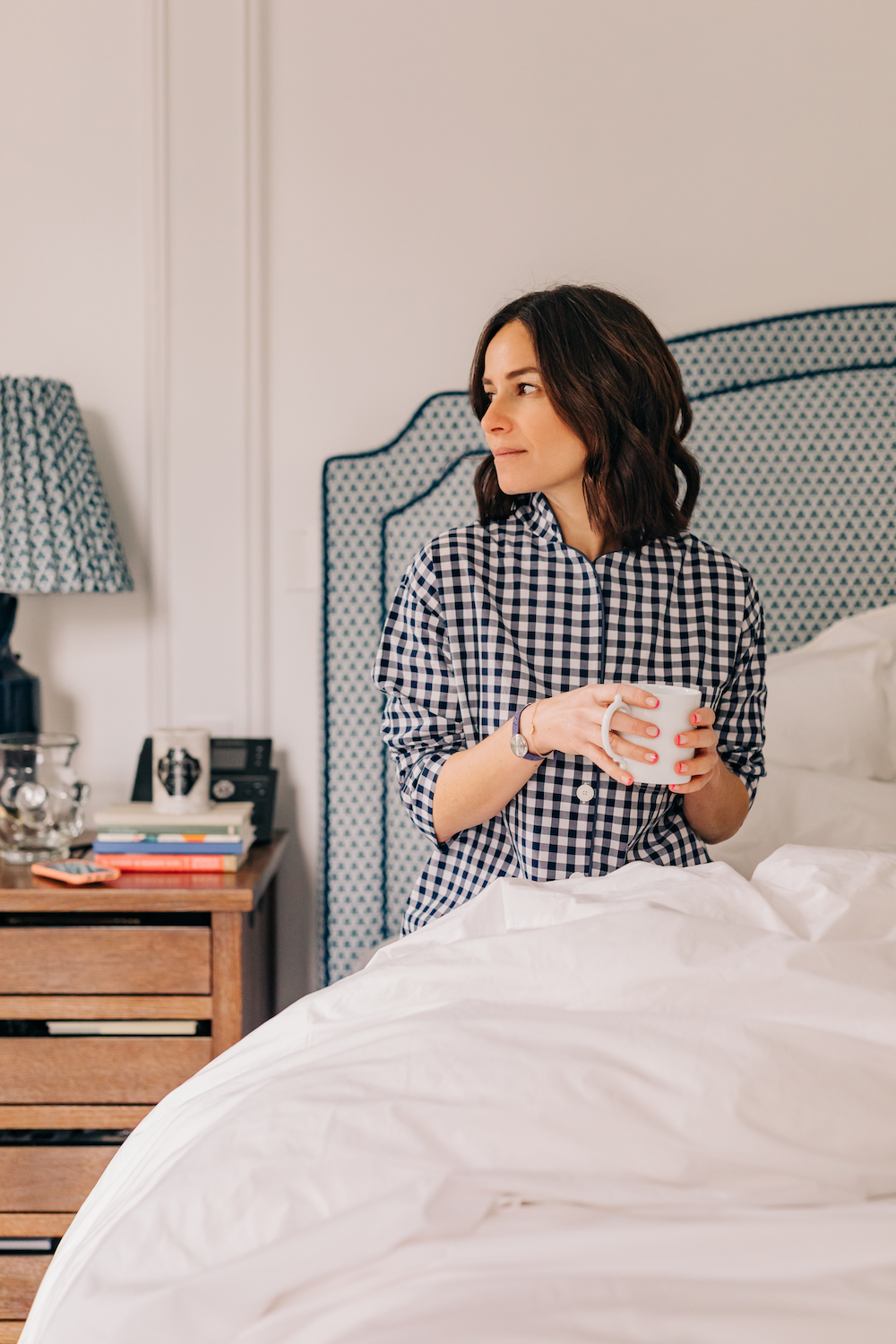 My definition of getting a good night's sleep means… once lights are lights out, I fall asleep immediately and wake up refreshed after 6-8 solid hours. However…When I make a middle of the night run to the loo, it's hard for me to fall back asleep. It could be because I look at my phone and then get sucked in the IG hole or sometimes my mind starts to race and I think about anything and everything which makes falling back asleep impossible.
A few months ago, on a morning after one such disrupted night, I posted something on Instagram Stories about not getting a good night's sleep. Someone from Philip Stein, a wearable wellness brand, reached out and generously gifted me one of their sleep bracelets to try.I was super curious and excited about wearing the bracelet but a part of me felt like this was too good to be true.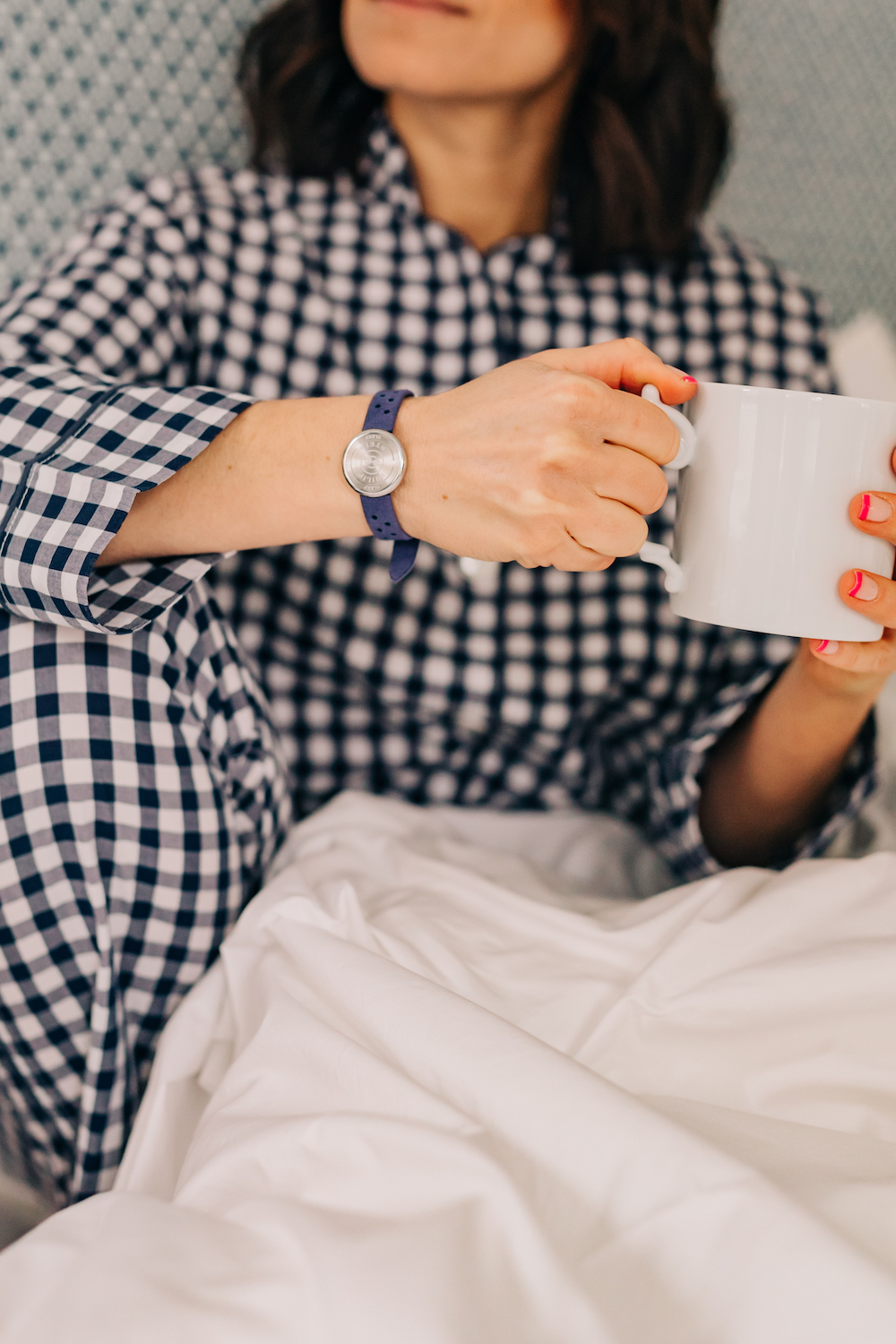 The first few nights I tried the bracelet, I did not find any change in my sleeping patterns so I emailed the contact at Philip Stein who suggested I turn the bracelet in such a way that the round steel disc lays directly under my pulse. They also mentioned it could take up to a month to feel the benefits. Truth be told, I gave up on it for a while… but then a few weeks later I decided to give the sleep bracelet another try as I just tossed and turned the night away which is so frustrating when you just want to sleeeeepppp (and yes, I did try to avoid looking at my phone during the night). Let's just say after this attempt, most nights, my sleep has been magical and I have been religiously wearing the bracelet to bed nightly. When I do get up to go to the loo, I will admit, I do get on my phone, but here is the difference…I can't stay on the phone for more than a few minutes. I simply need to get back to sleep. It sounds crazy but it's true!
How does this bracelet work? It's related to natural frequency technology which harmonizes the body's own bio-magnetic field with specific frequencies. What does this all mean? I seriously do not know. Science was never my strong point, but what I will say is that this natural solution has definitely improved my sleep patterns and I am so very grateful for this bracelet.
Aesthetically speaking, what I appreciate about this bracelet is that it comes with a lightweight microfiber band with perforated holes, allowing the skin to breathe at night. I don't sleep with any type of jewelry or watches and I barely feel this on my body. In addition to improved sleep, the benefits of wearing this bracelet are reduced anxiety, a reduction in perceived stress, and an increase in overall well being.
See here for more information on the Philip Stein sleep bracelet and for those interested in giving this bracelet a try, here is a promo code just for you, Fortune10.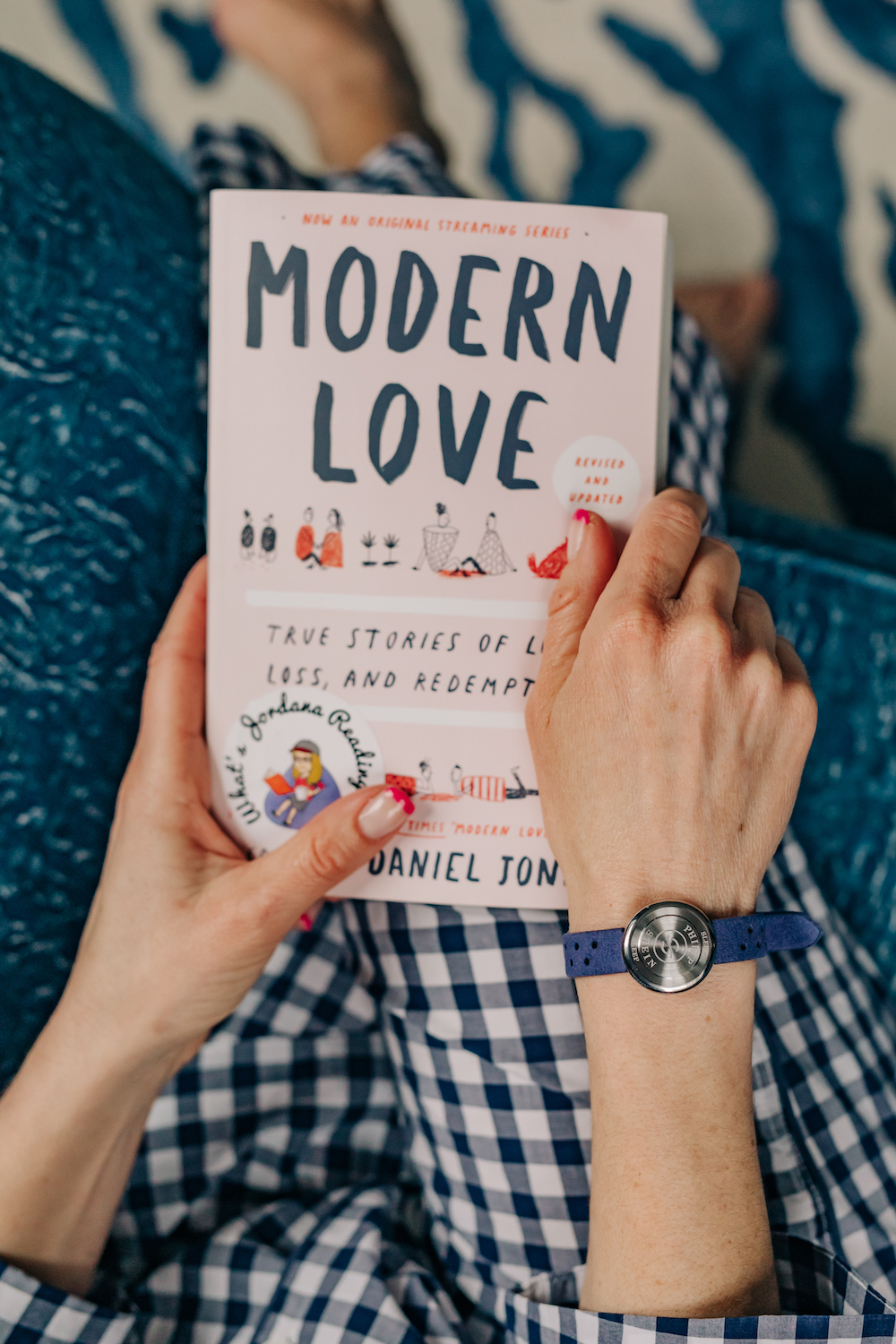 Nighty Night!

This post was written in collaboration with Philip Stein. All thoughts and opinions are my own.