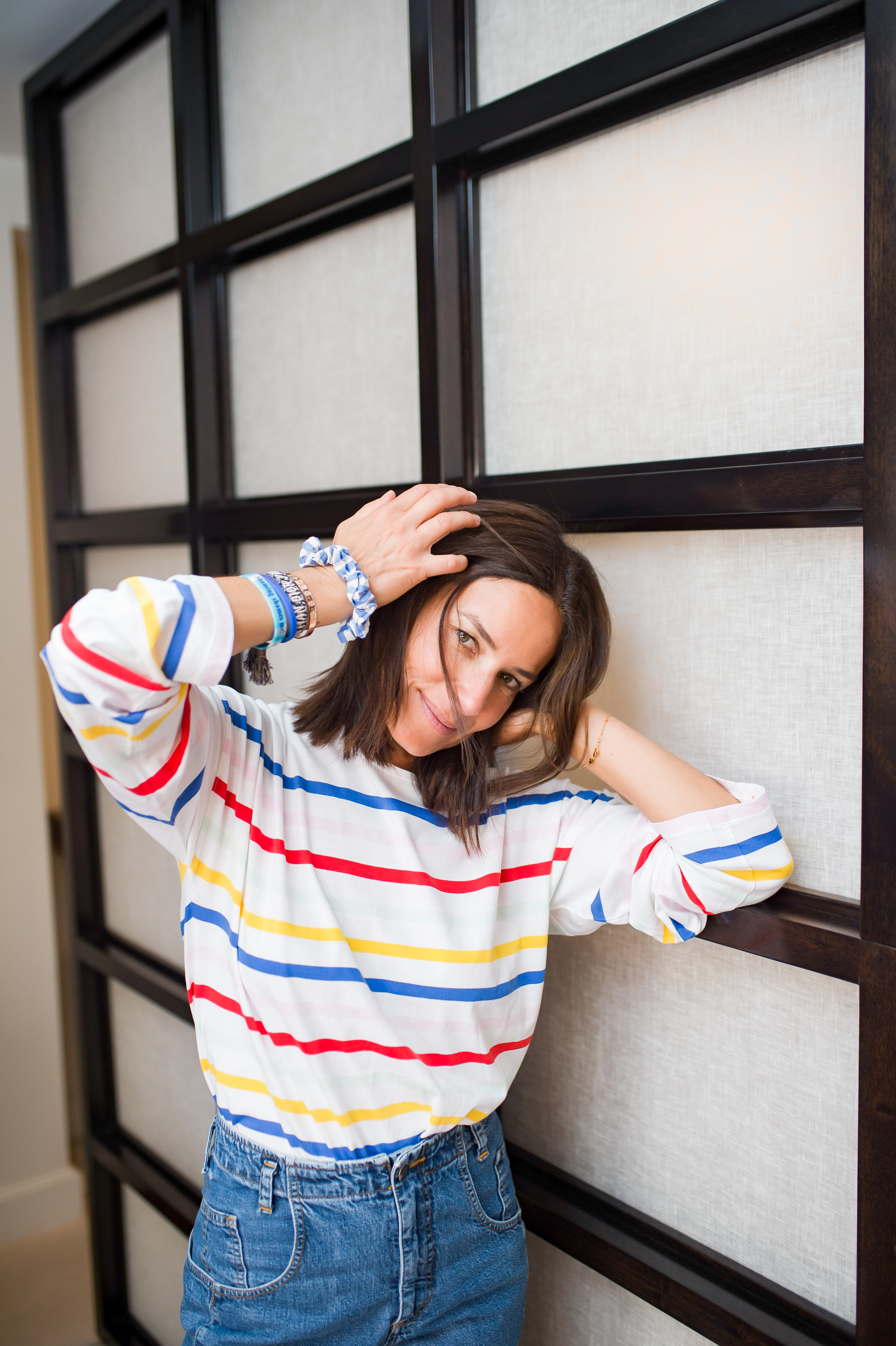 I've always been in on the scrunchie trend – even since childhood. When I was a kid they were a trend but then I continued using them in a more functional way – think post-shower, pre-bedtime and often when I exercise. I'm talking about the Goody drugstore brand kind – nothing fancy schmancy. Little did I know I would be ahead of the scrunchie trend as this season they are the hair accessory du jour. They've been taken to a hair new level. Options include floral and stripe cotton prints, silky pastels and even bow ties for a touch of flirty. Designers are in on this too. Kule makes the best-striped scrunchies. I picked mine up at their pop up store in L.A. this winter and Love Shack Fancy makes the sweetest floral prints. They typically come in sets which makes for twinning fun with your little one or your bestie. Slip makes simple and sleek versions for those who prefer a more subtle look. They also make a scrunchie set that comes with a detachable hair bow – pretty sweet if you ask me. All the accessory bigwigs like Jennifer Behr, Lele Sadoughi and Loeffler Randall are in on this hair scrunchie trend too.  Take your pick from animal prints, velvets, metallics, lamés and embellished. For full-on designer, check out this scrunchie set from Fendi. I should seriously consider this F printed one – Fortune Perfect:)`
While I use the scrunchies for creating a high bun or a low pony, they also work as an arm accessory. I have mixed mine into my bracelet party for a bit of interest and you never know when they can come in handy. From a practical standpoint, these hair accessories won't damage your hair or create a crease as the typical rubber band does.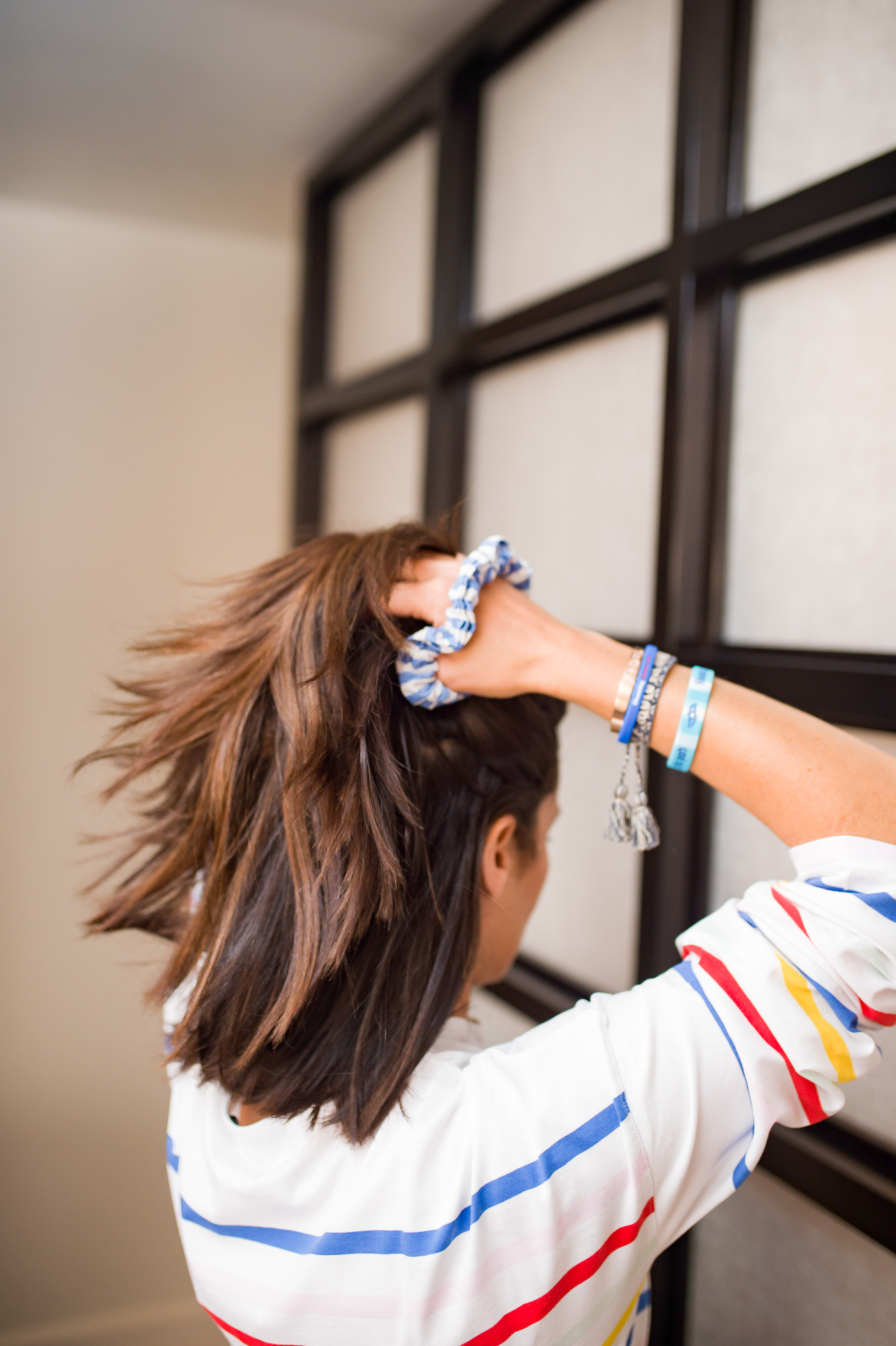 What are your thoughts on the scrunchie trend? 
Shop striped scrunchies here:

Shop printed scrunchies here:

Shop velvet, lamé, and metallic scrunchies here:

Shop solid silk scrunchies here: