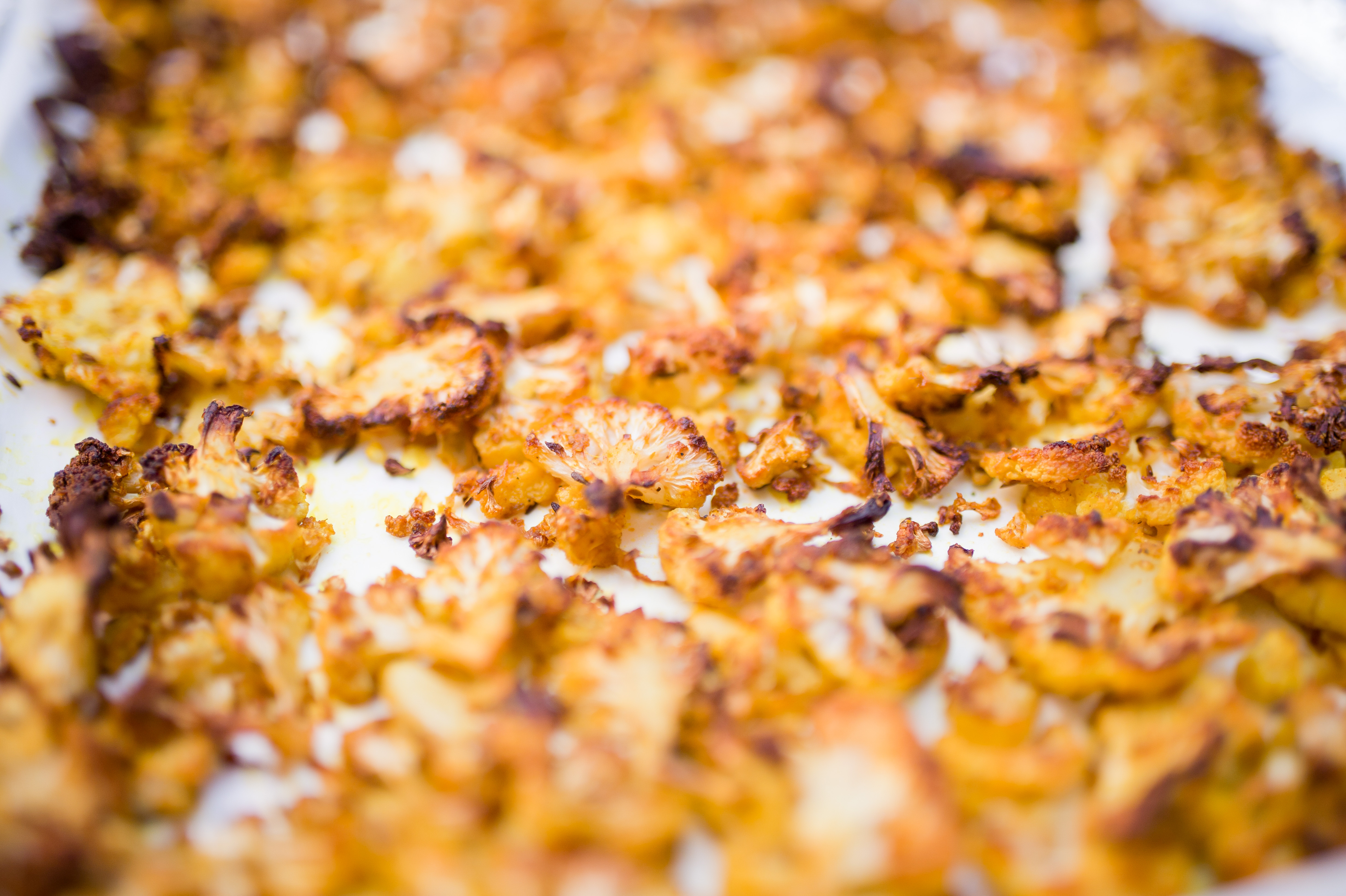 BonAppetit.com, how I love you so.  A couple of months ago, I was perusing the Internet for a cauliflower recipe as I always like to include a vegetable in our evening meal. I came across this Indian style cauliflower recipe and all I can say is yummmmmm. If you crave Indian food as I do, you MUST try this recipe. Even if curry is not your thing, this recipe is still worth a try and the aroma of fresh cumin and coriander seeds is simply divine.
It's super easy to make and I can assure you, there will be no leftovers of this Indian style cauliflower recipe. As a matter of fact, I triple the recipe because the fam loves it that much…That was until I made it on repeat weekly for 2 months. Everyone basically od'd except for me. 
Ingredients:
2 tablespoons olive oil
1 teaspoon coriander seeds
1 teaspoon cumin seeds
1 teaspoon curry powder
1 teaspoon turmeric powder
1 large head cauliflower, cored, broken into 1- inch florets
Kosher salt and freshly ground black pepper
1 teaspoon finely grated ginger peel
1 teaspoon finely grated lime zest
Recipe Preparation:
1. Preheat oven to 450º
2. Stir oil, coriander seeds, cumin seeds, curry, and turmeric in a large bowl to combine.
3. Add cauliflower and season with salt and pepper.
4. Toss to coat cauliflower evenly.
5. Arrange in a single layer on a large rimmed baking sheet (scrape any extra seasoning from bowler the cauliflower).
6. Roast until cauliflower is brown around the edges and crisp-tender, 10-15 minutes.
7. Transfer to a platter and sprinkle and ginger and lime zest over.
8. Serve warm or at room temperature.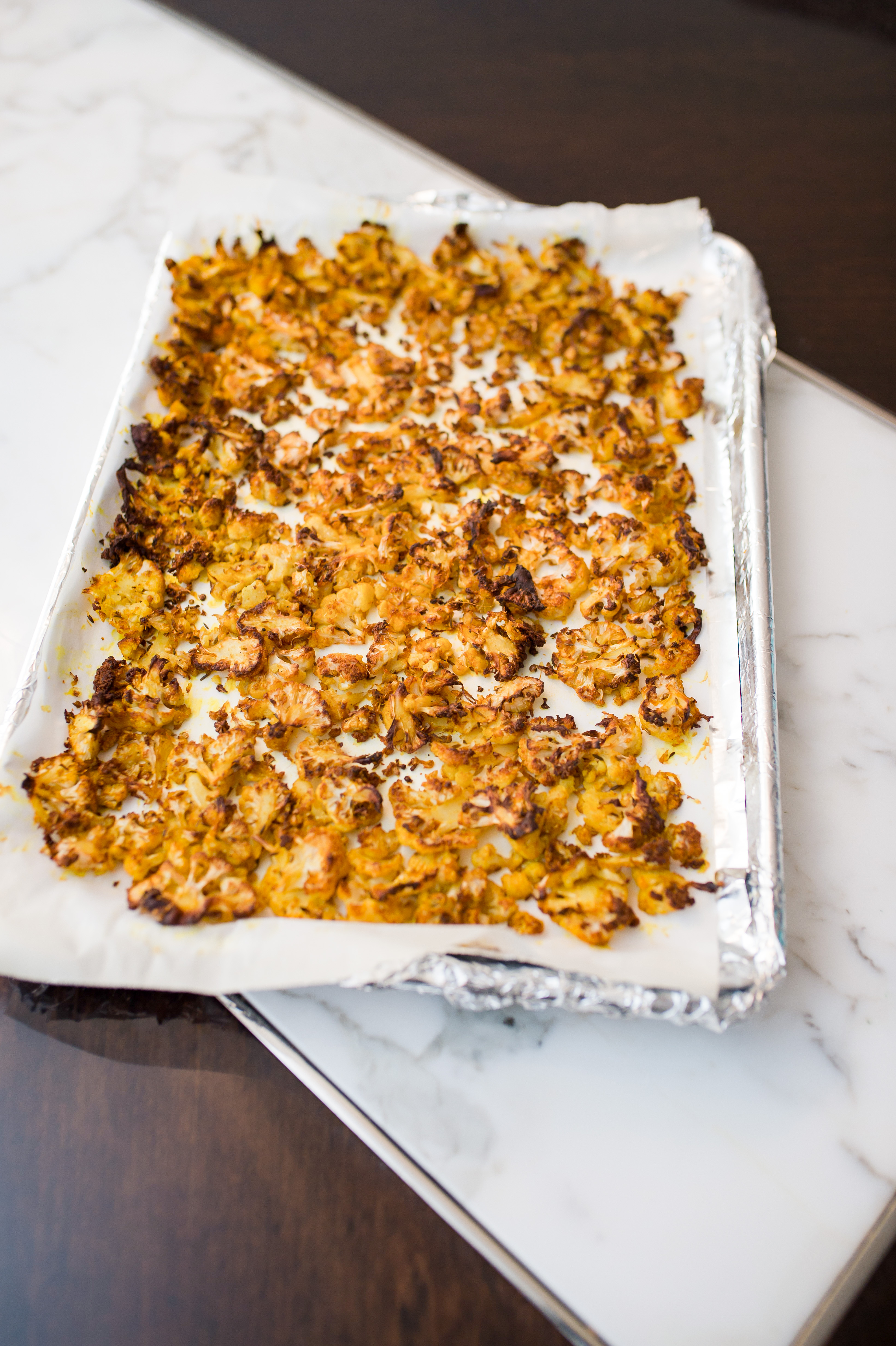 Note: Please be sure to arrange in a single layer as the recipe indicates and leave on the tray until ready to serve. This will keep the cauliflower crispy.