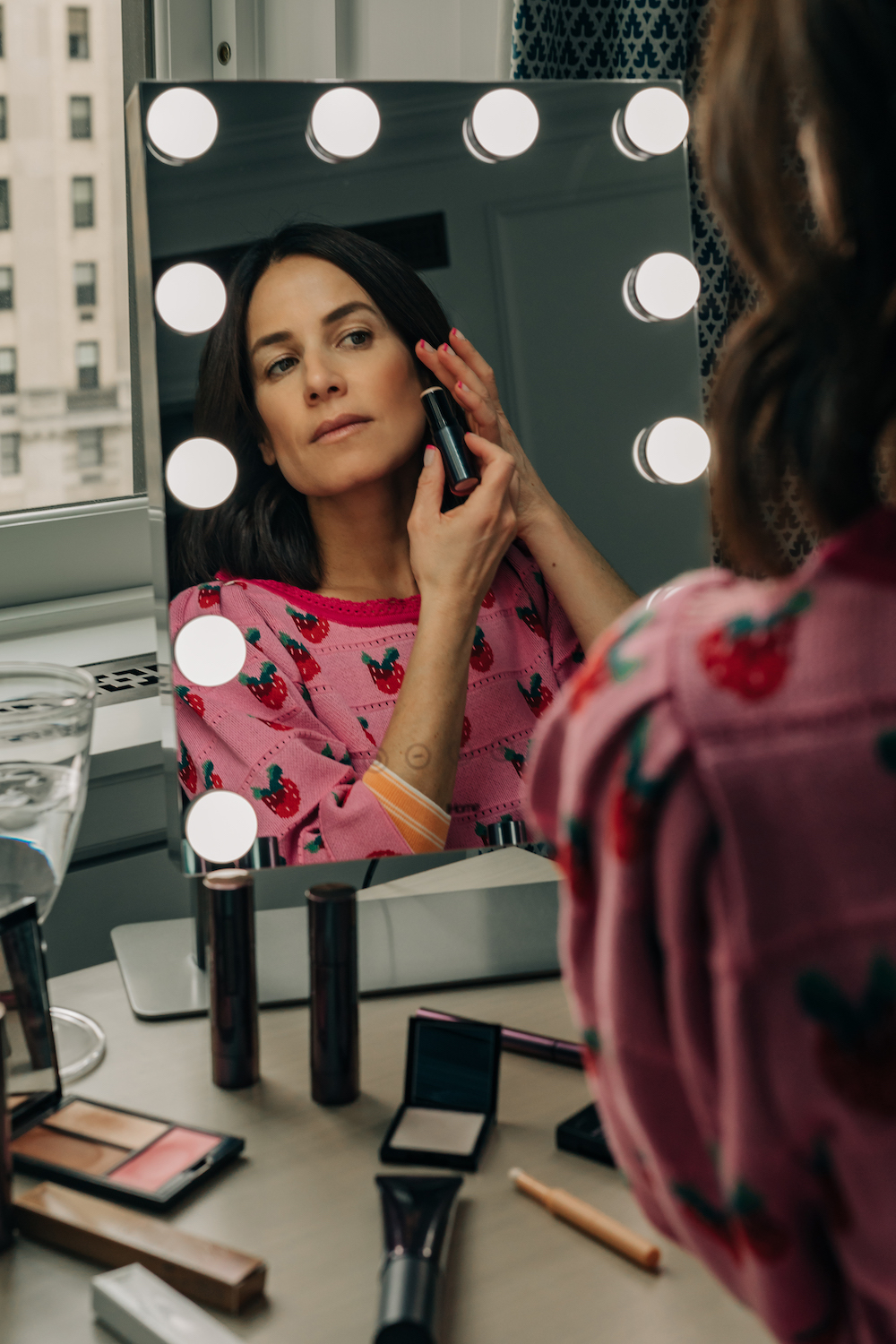 It's safe to say, we are all staying put for the time being but I feel like I wanted to go ahead and write about achieving that perfect glow because we can all use a little glimmer and shine right about now. Truth be told, we probably need more of a perfect glow while we are staycationing than vacationing.
When the day does come for us to get our vacation groove on, these tips will serve as added bonus.
I have been having a serious love affair with Surratt make-up so all products in this post are by this fab beauty label.
To make it even more enticing, Surratt is offering 25% off the entire site using the code FORTUNE25 plus free shipping on orders over 25$ (valid thru 4/30).

Read on for some of my highlights…

First on the list is their Perfectionniste Primer. Primer should be applied after your moisturizer. This is something I would use on vacation as an alternative to a foundation as I like to keep things on the lighter side in warmer weather. Even if you are not traveling, this is a sheer alternative.
The benefits of primer are:
1. it allows your make up to last longer
2. creates the perfect canvas so that your makeup goes on smoother
3. fills in lines
This primer has the added benefit in that it offers a subtle glow

Next on my list is Surratt's Plus de Soleil vacation compact which includes a bronzer (obsessed), a highlighter which can also be used as an all-over, and a bright blush.
I've been using their bronzer and blush brushes to apply. Definitely worth investing in these high-quality handmade brushes.

Though not being launched until May, it is worth putting this liquid blush on your wish list. This new formula is based on Surratt's 4 best selling blushes. I'm a big fan of cream and liquid blush, in this case, the product is a liquid, plus I am all for products that do not require a tool to apply. My favorite shade is Barba À Pepe which is a pretty-in-pink shade and when applied, gives a youthful look.
Next on my list is this cream highlighter in the Diamante shade. I apply this to my cheekbones and blend in with my ring finger. This can also be applied to the bridge of your nose as well. Interesting to note that this formula is made with gold and diamond dust. How decadent?

Another glow secret weapon of mine which is actually not a secret because I blogged about it before is their Inner Light Baton in the Effervesce shade. Love adding a little sparkle to the inner corner of my eye and brow bone with one side of the baton and then using the pencil side on my waterline to brighten things up.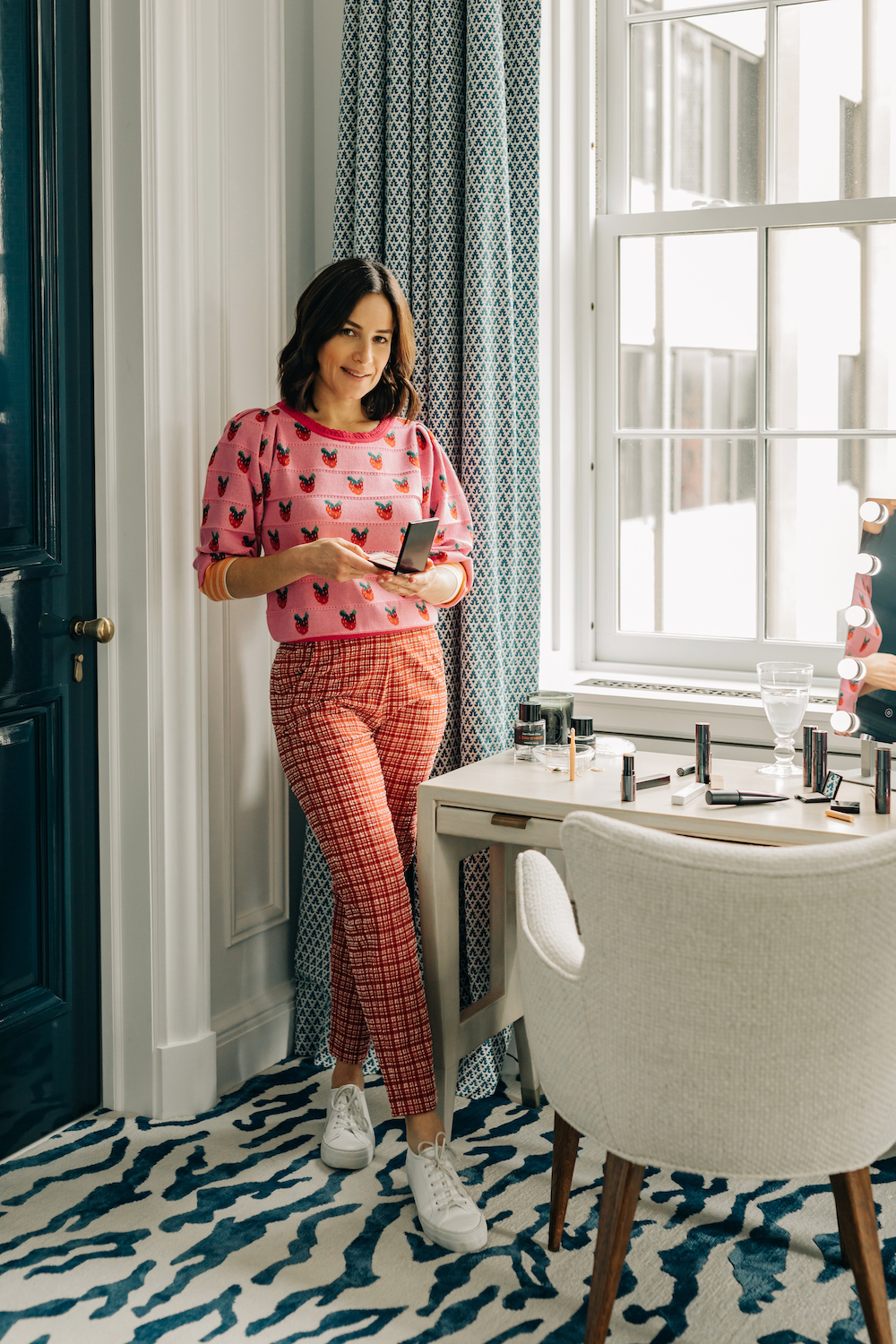 While mascara does not add a glow, it does open up the eyes and adds definition to your eyelashes. I highly recommend their waterproof mascaras or as they prefer to call it "humidity-proof". It will last all day – no smudging – no flaking – major!
Stay tuned for the launch of their newest mascara sometime in April, which literally looks like a beauty weapon.
Just be sure to remove it with an oil-based remover. You also must invest in their eyelash curler which dramatizes and curls beautifully. Best curler I've ever owned.

I'm all about the sparkle so definitely worth checking out Kira Kira, a smooth and silky cream liquid lacquer that will give your eyelids that lustrous glow. The product should not crease, but if you do have oily lids, you can revive by simply tapping and smoothing out with your fingertips.

Filling in my eyebrows is paramount to my day and evening look as it adds definition. I've begun using Surratt's brow pomade to finish off the look. This allows me to shape, brush and tone them. The best part is that it dries clear and soft without caking up.

When it comes to puckering up, I'm all about Surratt's Lip Slique. They feel so creamy on the lip, they're super hydrating and I find myself rubbing my lips together because it feels that good. They're a lighter texture than a lipstick and less shiny than a lip gloss, just to give you some perspective.
Oh L'Amour is a wonderfully subtle red alternative when you don't want that bold red kinda look. This shade has a certain softness and sheerness to it, which makes for the perfect shade. I personally don't mind a little lip drama on the beach. If you prefer a neutral, give this rich shade, Heavyn a try.

Keep glowing and shining bright!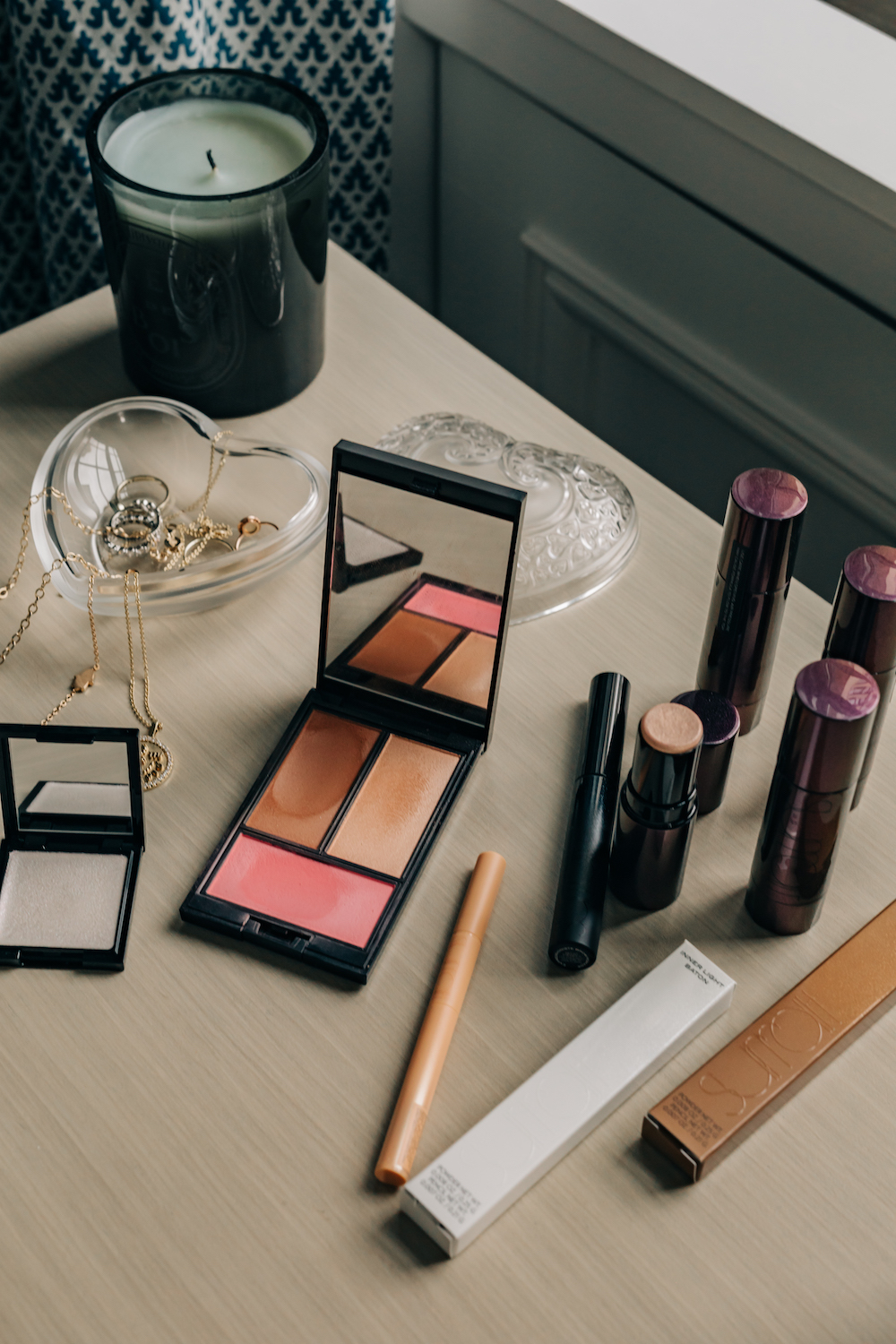 PS. This is not a sponsored post. All Surratt products have been gifted but I do use them in my daily routine and only post about things that I am truly passionate about.