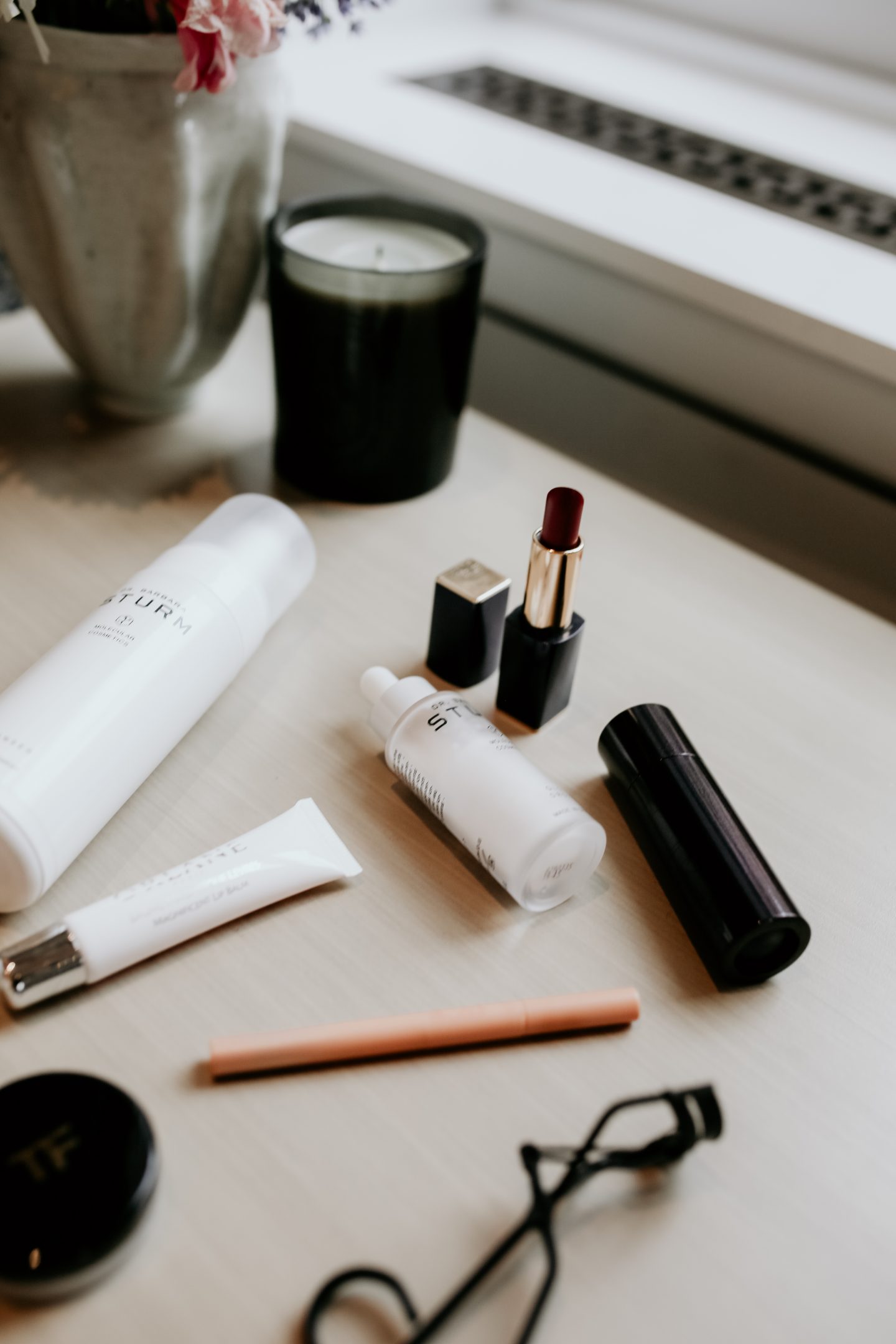 It's been a while since I did a beauty round-up so I thought I'd share some new purchases that are winter wants and some that are winter needs.
I don't know about you but come winter, my lips start to peel like cray which is not the most attractive of looks, especially when you're wearing lipstick. I happened to be in Aspen looking for something to moisturize my lips when the sales lady at the beauty boutique, Cos Bar in Aspen, recommended Tom Ford's Lip Exfoliator. This stuff is literally magic. All you do is apply a dab of balm on your lip, rub back and forth, et voila, you have baby smooth lips all over again.
For lip balm, this boutique was gaga for Orlane's Magnificent Lip Balm. I had to try it because if anyone is in the know about how to keep moisturized in the cold temps, it would be these experts residing in the Colorado mountains. I happen to like this balm for a few reasons. I prefer applicators to those applied with your fingertips – it just seems more sanitary. Secondly, it's lightweight, effective, I know because I used it while snowboarding and it helped – and it's not greasy.
Another winter essential is Chanel's La Crème Main Hand Cream. This is another part of my body that gets so darn dry during the winter season. This is the third year I have invested in this hand cream which is a good sign. Again, it's lightweight, not greasy, I love the scent, it's small enough to fit in most of my handbags, and well, it's Chanel. Need I say more?
Ok… now on to the winter wants…
I briefly touched upon Dr.Barbara Sturm's Glow Drops in a recent vacation round-up post but I wanted to give this product a proper shout out. Yes, Barbara Sturm's products are having a moment but I'm not one to buy products just because they're trending. This product, when blended together with a moisturizer or foundation, gives your skin the perfect amount of glow – ever so necessary when your skin is looking a bit dull during these dreary winter months.
Until now, I've been using Dove soap to wash my face in the shower but I decided to purchase Dr. Barbara Sturm's Face Wash as it came highly recommended. I haven't used it yet but I'll keep ya posted on this one!
On to lipsticks… I bought yet another lipstick, Pure Color Envy Matte by Estee Lauder (shop other lipstick shade here). I never would have guessed I'd be an Estee Lauder devotee but this matron of beauty seriously knows her shit and her lip colors are so on fleek. This matte lip color definitely makes a statement without being too bold.
Another lip color I am puckering up for is Hevyn by Surratt. A few weeks ago, I visited the Surratt showroom and fell in love with so many products, this lip color is one of them.
There are other products from this brand that I'd like to give an honorable mention to.
Their foundation does wonders for your skin, particularly Dew Drop Foundation in shade #6. Until now, I have been super loyal to Giorgio Armani's foundation but after trying this formula, it's definitely a new fave.
NOTHING works better than their Relevée Lash Curler – it literally is an eye-opener.
I am also obsessed with Surrat's Inner Light Baton. Love adding a little sparkle to the inner corner of my eye and brow bone with one side of the baton and then using the pencil side on my waterline to brighten things up.

So here you have it, my very lengthy, merry winter beauty round-up.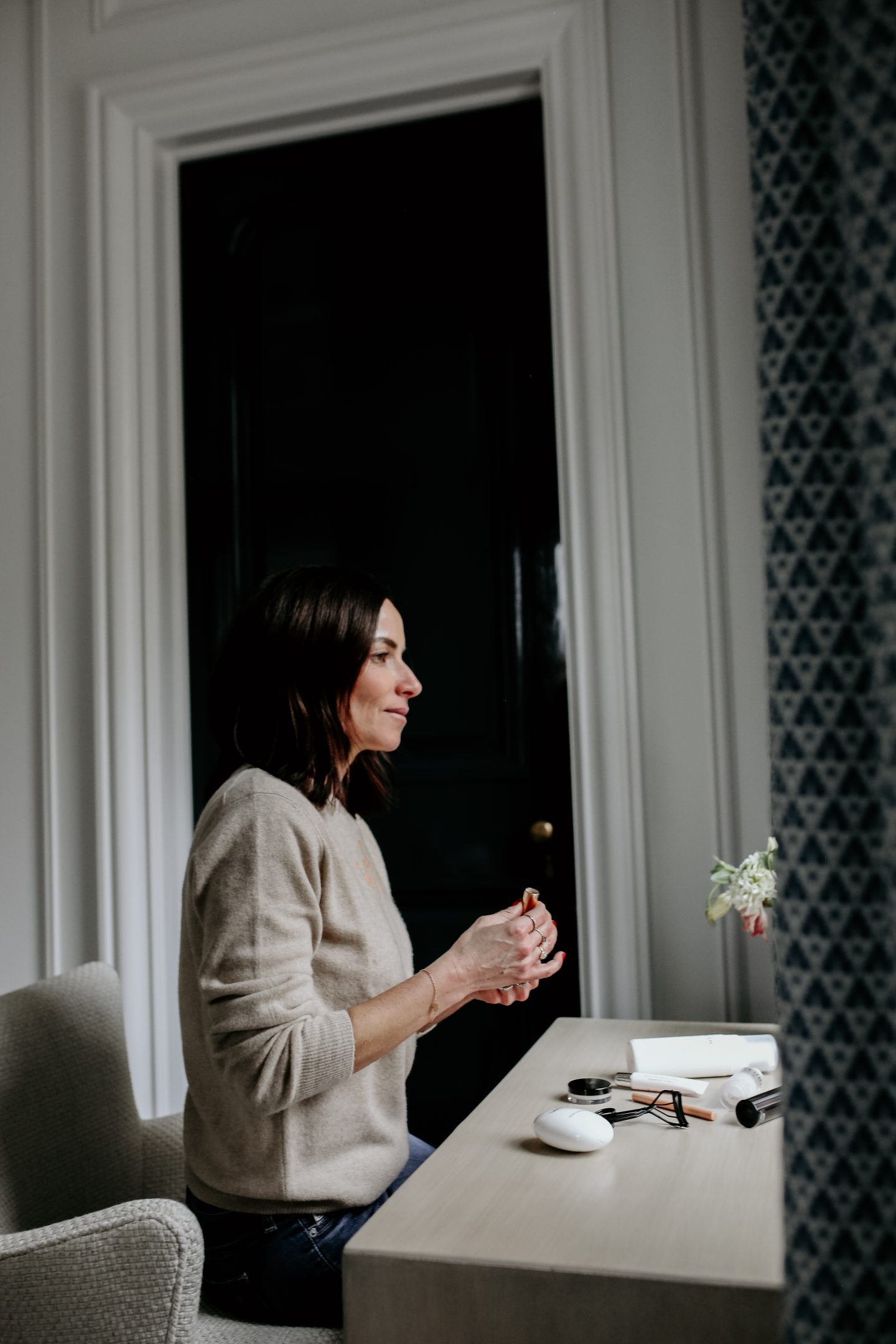 Shop beauty products here: