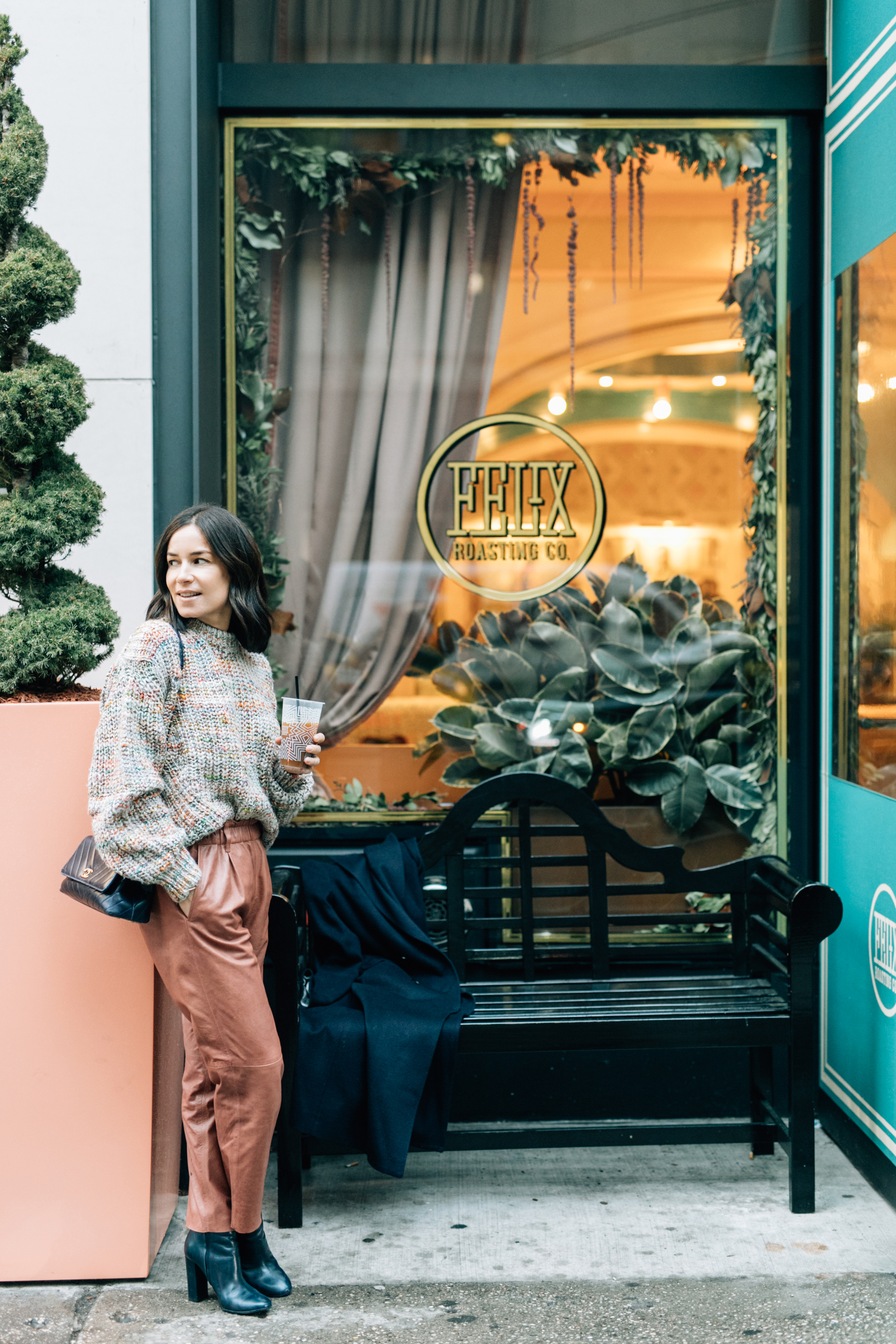 You can tell when a piece has staying power when I blog about it annually. I bought this wool knit sweater by Acne two years ago for spring and one of the great things about this brand is that their style never gets old. This season they show a similar sweater in a slightly different color way. The first time I styled this multicolored sweater (see similar here) was with jeans of course. The second time, I layered it over a silk dress, and this season I took inspiration from a fashion blogger on Instagram and paired this multicolored sweater with a pair of rust colored cropped leather pants by Giada Forte. I wore these navy leather ankle boots by Gianvito Rossi and I am quite proud to say that all of these pieces are from past seasons. Nothing like shopping in your closet – I seem to be doing a lot of this lately, and it underscores the point that when you invest in quality pieces, they serve you well.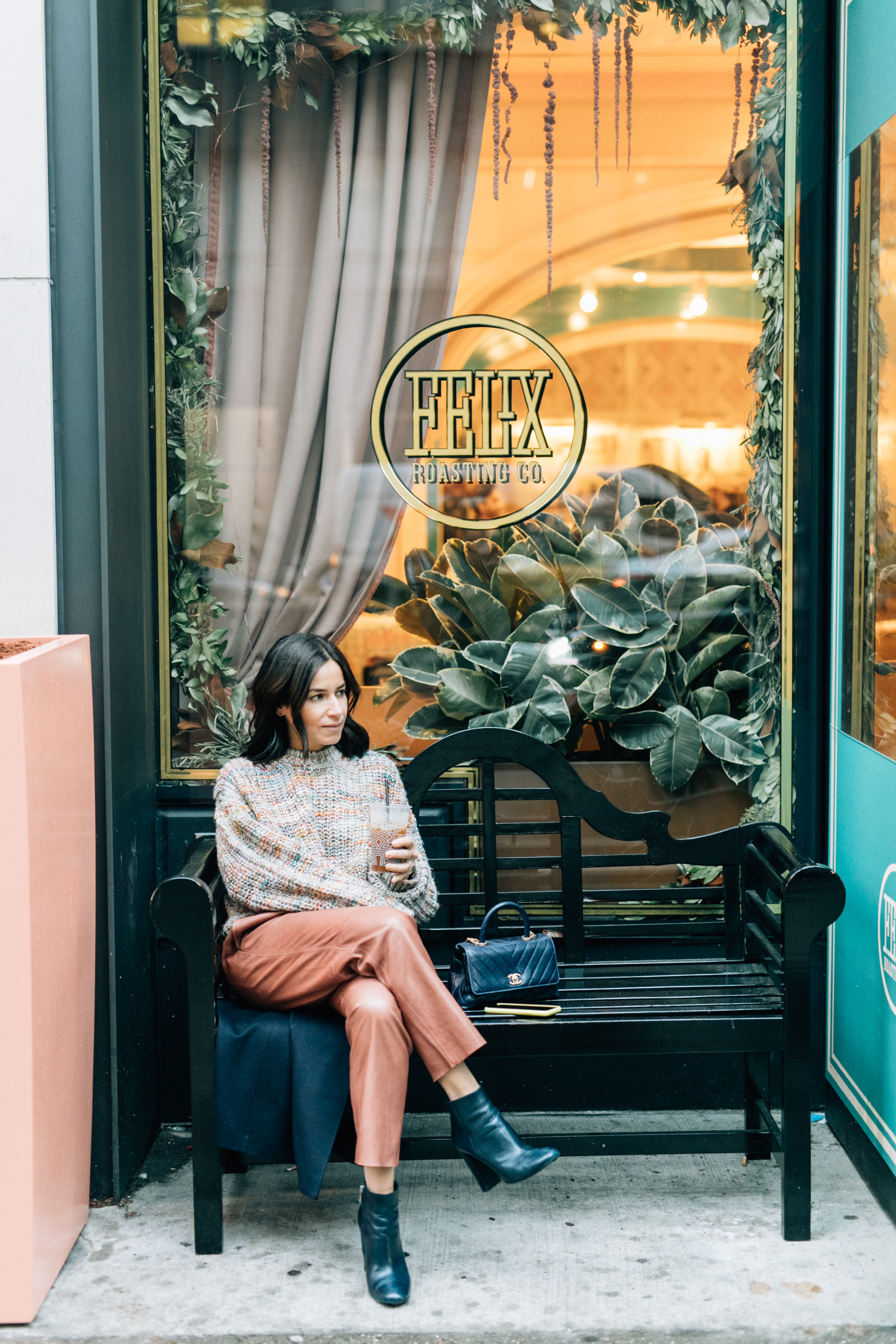 It was a damn cold day and the only downside of this multicolored sweater is that it's so bulky that I couldn't fit my arms into the sleeves of last season's navy duster by SuiStudio, so I threw it over my shoulders. That's where my gratitude for Uber comes in. 
I wore this to a friends birthday lunch and I knew it the sweater was a good one when my friend who has style in spades asked me who it was by. After lunch, I went to Felix Roasting Co. for a delicious cup of iced coffee. The sweater kept me quite toasty indoors so I needed to cool down a bit and this definitely hit the spot. If you've never been to Felix, it's definitely worth checking out this midtown spot. The decor has a vintage charm to it and the coffee is divine.
Shop the post here: