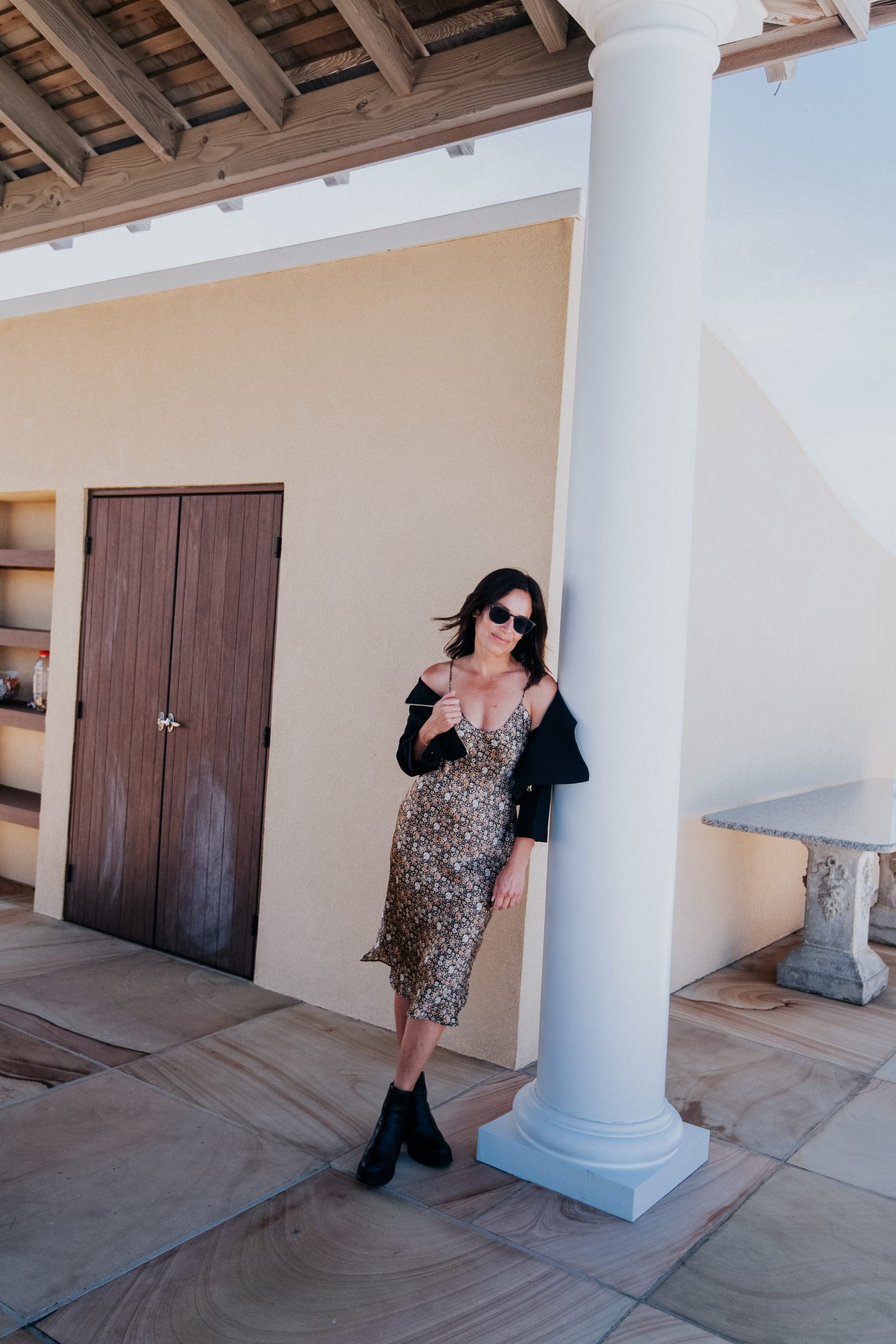 A few weeks ago, I hosted a shopping event for Nili Lotan and fell in love with this silk floral slip dress. The fit is flattering, the straps are adjustable and the silk simply feels so good against my skin. With Fall just a week away (where does the time go!), this dress gave me the idea to write a post on how to transition the slip dress for fall/winter.
Shop slip dresses here:

Layer By Layer
As long as the weather remains pleasant, as in the mid-'60s and above, a denim or moto jacket are great ways to add warmth and style to the slip dress. The moto jacket adds a bit of toughness to the feminine slip dress – I'm a big fan of this pairing. In the photo above, I am wearing a knit moto jacket by Toccin (case in point) but if leather is your thing, it's worth checking out these biker chic options by Iro and Acne.
Shop jackets here:

Sweater Weather
Once the temps begin to drop some more, think about adding a cropped wool or cashmere sweater. An oversized sweater, chunky cardigan, or dare I say hooded sweatshirt, is another cool option. This is something you'll need to experiment with and see what works best with your style.
A thin knit or cashmere turtleneck is another way to go for an added extra layer of warmth.
When winter is in full swing, a floor-length coat, puffer and a thick pair of wool stockings go a long way.
With so many layering options, the slip dress is a must-have!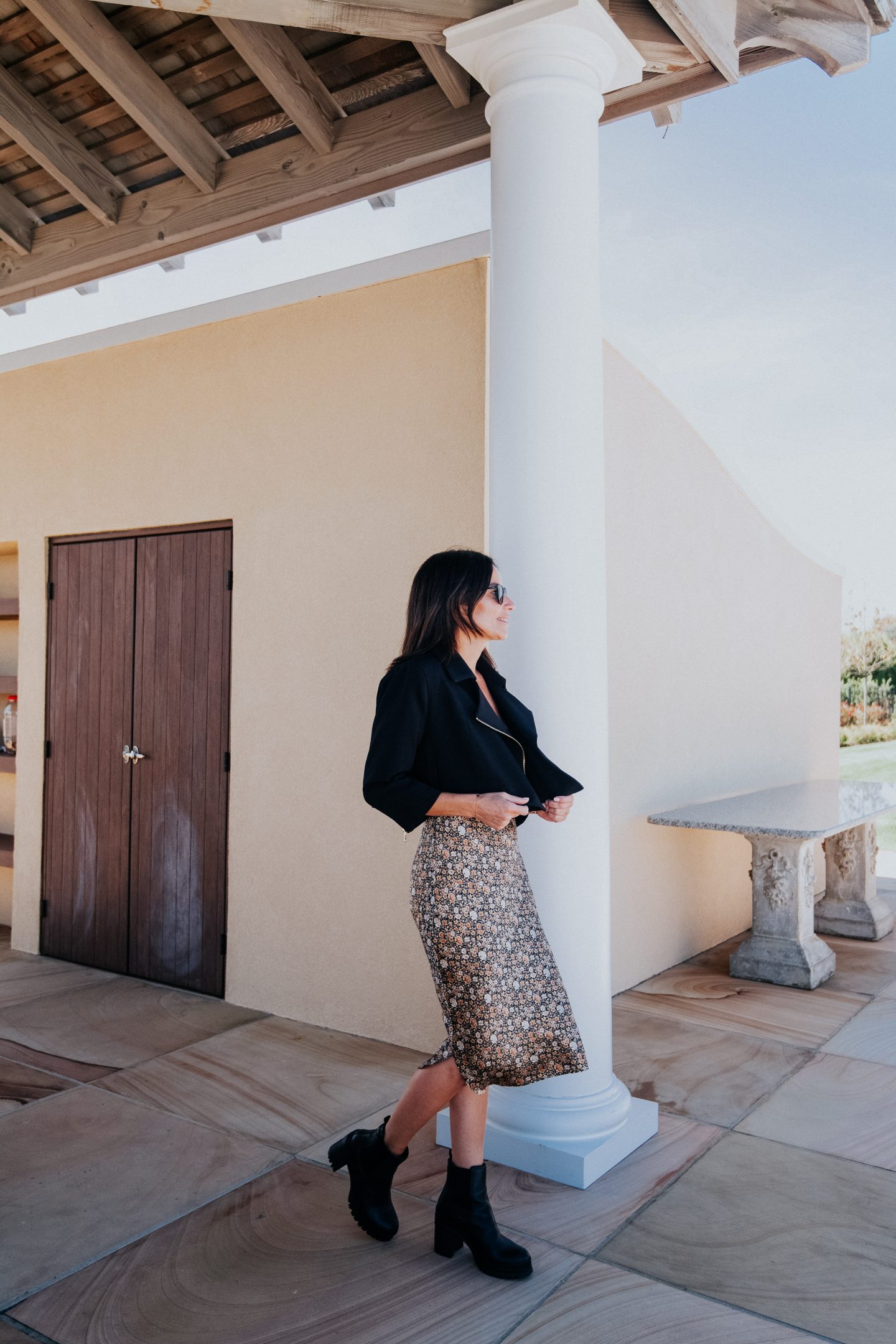 Shop the post here: