I'd like to say Mother's Day isn't about the presents but damn… I always love a good gift!  There is no better feeling than waking up to finely wrapped surprises with satin bows tied just so, resting at the foot of my bed (Dear lord, please make sure David is reading this).
With this sentiment in mind, below is some inspiration to gift your loved ones or yourself for that matter. I am currently swooning over the floral hand painted pitcher and the Aerin x William Sanoma ice bucket is pure summer perfection. The A.P.C. candle, Jasmine Vert, is one of my current favorite scents and the pink lingerie set is tres romantique for summer nights ahead.
Happy Mothers Day to all the special moms, sisters, and friends in my life. I wouldn't be where I am today without you.
xxx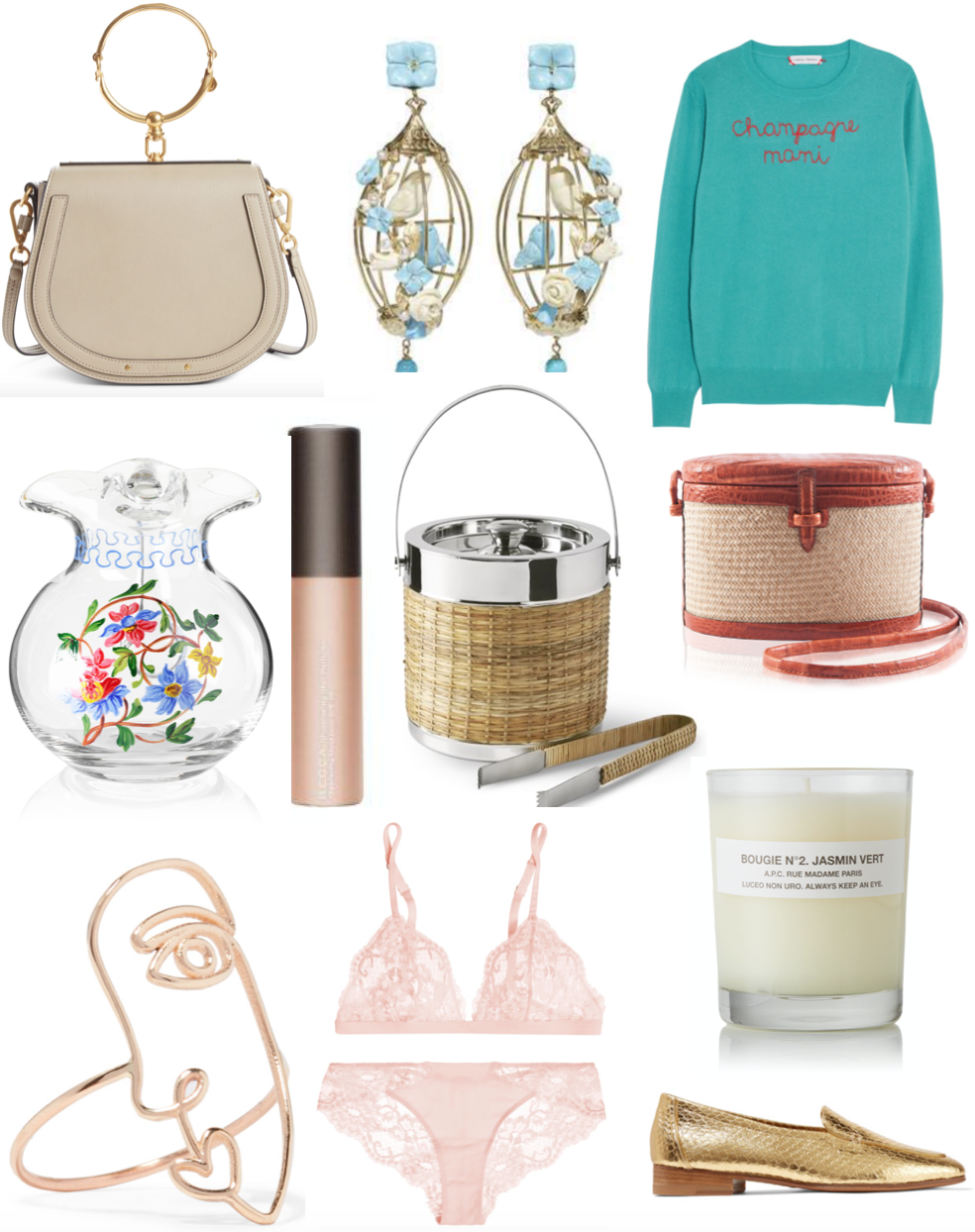 Clockwise from Left:
1. Chloe Medium Nile Leather Bracelet Saddle Bag
2. Of Rare Origin Lovebirds Earrings
3. Lingua Franca Champagne Mami Cashmere Sweater
4. Cabana Handpainted Pitcher
5. Becca Shimmering Skin Perfector
6. Aerin x William Sanoma Woven and Silver Ice Bucket with Tongs
7. Hunting Season Oval Trunk Bag
8. Sarah & Sebastian Face Gold Ring
9. La Perla Lace and Cotton Triangle Bra
10. A.P.C. Bougie N2 Jasmin Vert Candle
11. The Row Metallic Loafers