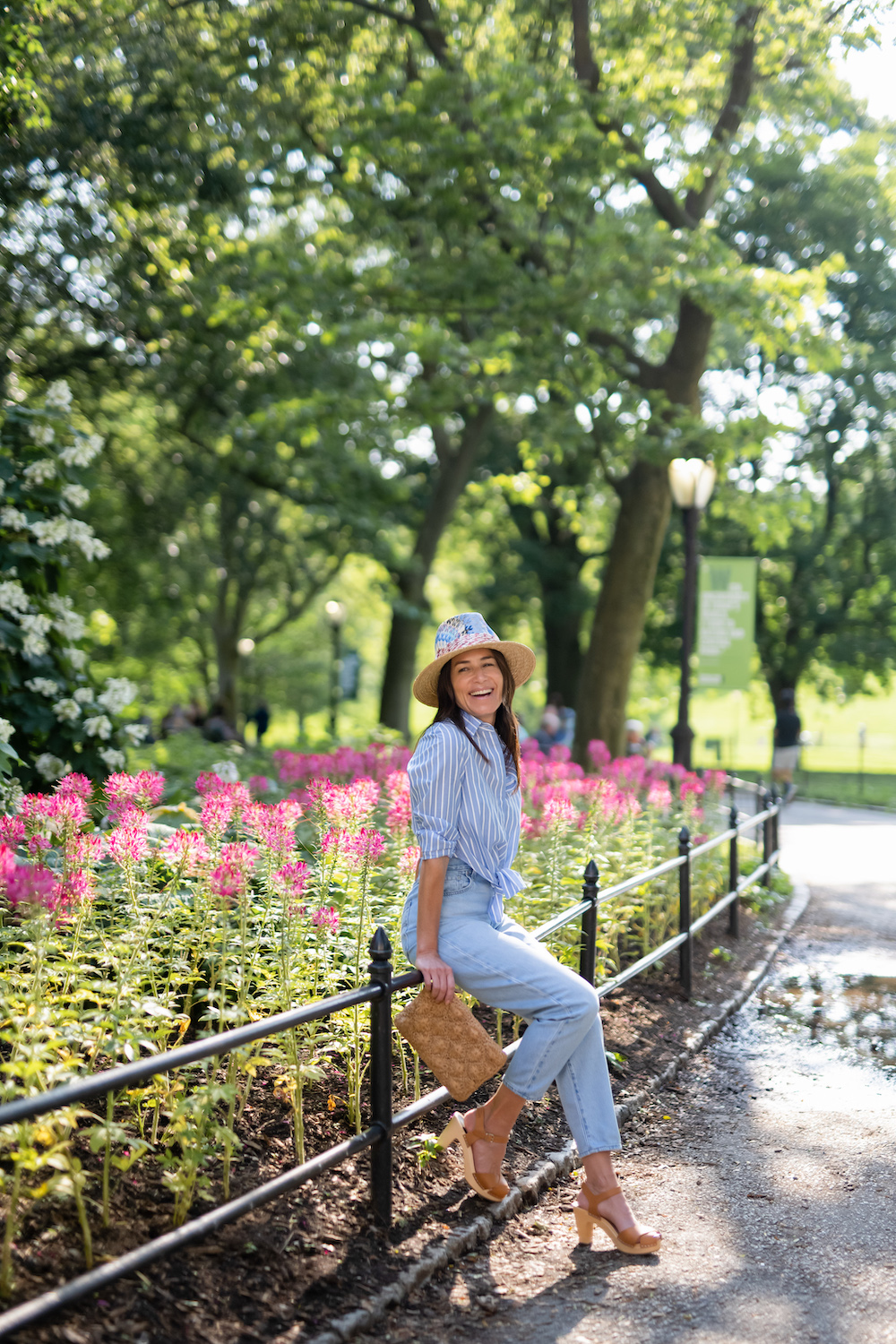 You ask, I listen!
A few weeks ago I posted a "what fashion items do you need help shopping for this summer?" question on Instagram Stories and many of you responded summer accessories, ie the summer sandal, fun summer jewelry, and straw hats.
I take all your suggestions to heart and I am just so excited for y'all to check out my ultimate summer accessory roundup. I curated my absolute favorite picks and hope you find what you're looking for below!
Life Is Better In Sandals
I have been having a major clog moment. There is something so retro a la 70's style about them that appeals to me. They're comfortable, casual yet cool and there are many fun options to choose from.
The most recent pair that I added to my collection are these Swedish Hasbeens neutral wooden clogs. I typically pair clogs with cropped denim jeans, jumpsuits, and dresses too. Free People makes a fabulous lace-up pair that comes in tan, white and black. It's also worth checking out this blush-colored pair by a favorite designer of mine, Rachel Comey. I have a pair of her clogs from a few years back, the same exact style but different color, and I am still obsessed.
Shop clogs here:

Next up is the flat summer sandal. Almost all of the options below are a neutral. What can I say? I love a sandal that is easy to pair with everything in my wardrobe plus they almost seem to disappear on the leg which tends to give a more elongated silhouette.
A few affordable options are these stylish strappy tan leather slides by Tkees, these minimalist go with anything Madewell slides, and these brown leather woven leather slides by Schutz.
For the label lova, these strappy brown leather sandals by Saint Laurent are chic and timeless so they make for a smart wardrobe investment piece. I am also swooning over these elegant nude sandals with faux pearl embellishments by Jimmy Choo. I would wear these with denim cut-offs and sundresses – a perfect day to night, casual to dressy, sandal.
Shop flat sandals here:

Jewelry Always Fits
Summer is always the perfect opportunity to have a whole lotta fun with accessories, especially when it comes to jewelry.
I'm quite fruity when it comes to earrings as in these Kenneth Jay Lane lemon and strawberry charm gold post hoop earrings. They are so fun and playful and an easy way to add some lightheartedness and color to your outfit. I mean, how cute???
I am also having a major pearl moment. Anything by Sophie Bille Brahe such as this 14-karat gold pearl single hoop earring is so ooh la la. A cool more affordable option are these pretty and polished imitation pearl hoops by Lele Sadoughi.
I also must make mention of these beachy seashell drop earrings by another one of my favorite designers, Johanna Ortiz. No doubt, they will have you dreaming of your next getaway.
Shop jewelry here:

A Piece Of Magic Is A Hat
On to hats…
Summer straw hats are fabulous for so many reasons. They protect my face from the sun, they're perfect for those days when I haven't had a chance to get to the salon to do my color, and… they're just so fashionably and effortlessly cool.
In the image above, I'm wearing this Missoni Mare Zig Zag Woven Hat. Because the hat is so colorful, I'd either pair this with a subtle stripe pattern like the shirt I am wearing or something solid like a fresh white cotton or linen dress (stay tuned for this round-up next month). Other favorite straw hats include this Gucci leather trim straw hat and this wide-brimmed cinched crochet straw hat from Madewell.
One other favorite style hat to check out is the bucket hat. I am currently coveting this floral cotton one by Erdem as well as this linen tropical print version by Zimmerman.
Shop hats here:

In case you missed my summer straw bag round-up from earlier this month, you can check it out here.

Thank you again for inspiring me to share these beautiful summer finds and remember, accessories make everything better!
xoxo
Shop the post here: