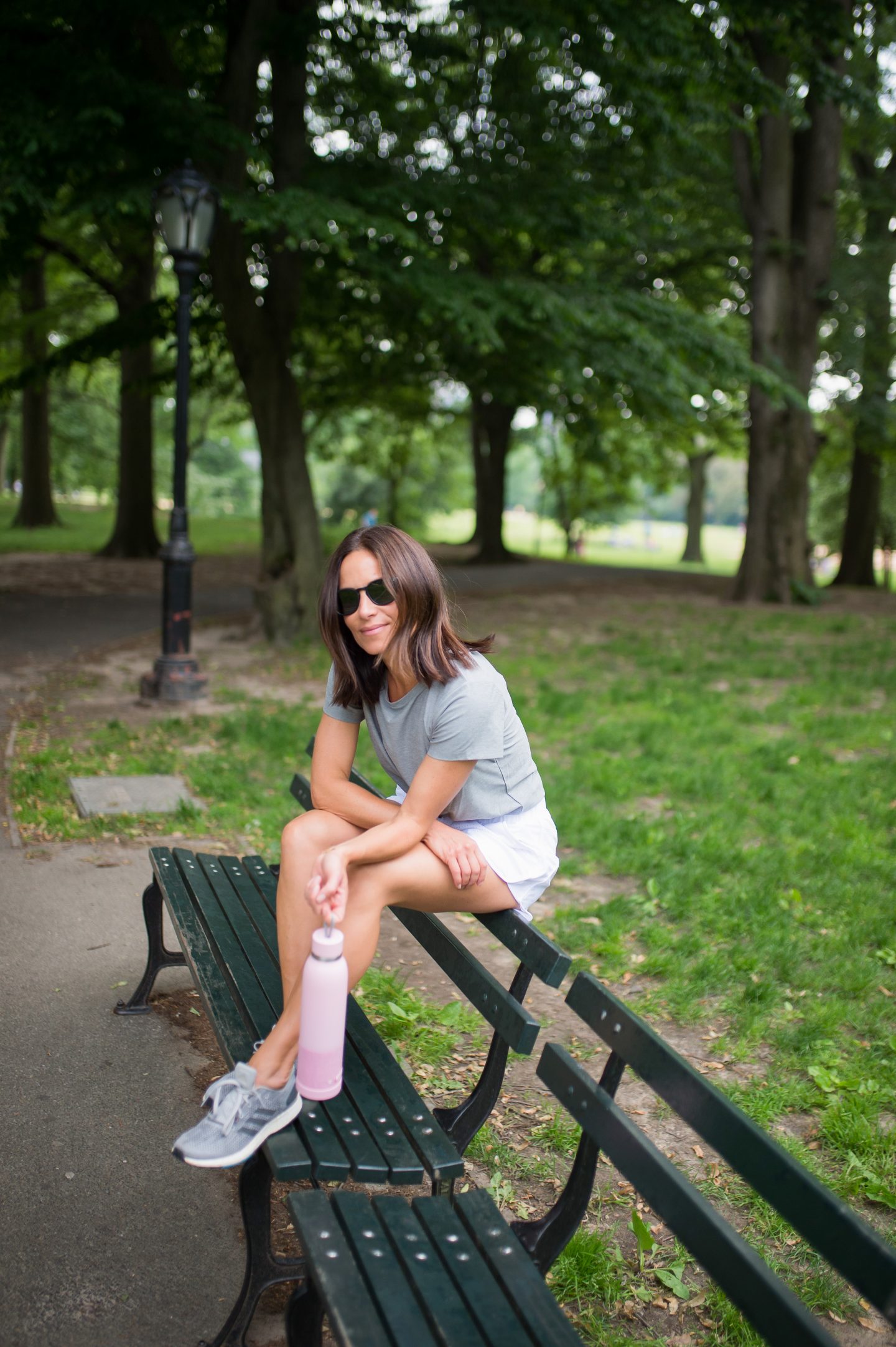 Having the right fitness wear makes me feel good cuz when I feel good in my fitness attire, it motivates me to move my body. I basically spend one hour in front of a mirror 3-5 times a week (that song you're so vain pops into my head as I write this), checking my form while simultaneously trying to keep up with my trainer and so yes, I'd prefer to give a thumbs up to the reflection looking back at me.
That's right, even if I am working out solo, I still like to look good and coordinated! I do it for me:)
I'd say I am always on the lookout for new activewear but I am especially dialed in at the start of each season. With spring almost upon us, (yay!) I decided to check out a bunch of sites and highlight my favorite legging/bra sets for y'all.
When it comes to solid color leggings, I've been wearing a lot of Alo Yoga and Beyond Yoga leggings. Both these brands offer the essential black, grey, blue shades, and… they also offer other unique hues like khaki, pinks, and reds, just to name a few…
They both have a great fit, are high waisted and the Beyond Yoga pants, in particular, are as soft as butter.
Shop Beyond Yoga & Alo Yoga leggings here:

I always love a good print legging – they're fun, sometimes bold and always add a bit of attitude to my activewear look. Printed leggings are not necessarily about the designer but rather about the pattern and fit. Adam Selman, Splits 59, and The Upside typically have fun options to choose from and are super flattering. P.E. Nation is another brand I always check out but I will seriously wear any legging from any brand as long as I like it!
For fun pops of color, it's worth checking out my girl Honestly Kate's fabulous collaboration with Phat Buddha. So many fun bright happy colors – I can't wait for the spring drop -loving the pastel and neutral shades!
Shop fitness sets here:

When it comes to tops, I have been wearing long-sleeved cotton tees from Alo Yoga and Beyond Yoga. Again, both these brands offer an array of fabulous shades and are oh so soft on the skin. When I opt for a short-sleeve tee, Lulu Lemon has been my go-to, specifically for cropped tees. They come in long and short-cropped versions.
Shop tops here:

A majority of my workout wear comes from a boutique in New Jersey, Back 2 Basics. I love their selection and always come away with a few new pieces. This is where I also find a variety of printed tees by these 3 brands; Amo, Aviator Nation, and Spiritual Gangster.
Though I haven't been there in a while, I love the Bandier boutique. When I'm downtown, I always pop into the Alo boutique in SOHO. Online, I typically shop on Shopbop, Net-a-Porter, and on occasion Revolve for fitness wear. Carbon38 is another popular site but for some reason, I never seem to find anything whenever I check out their selection.
Where do you like to shop for fitness wear? Please comment below!
Shop tops here:

Shop the post here: