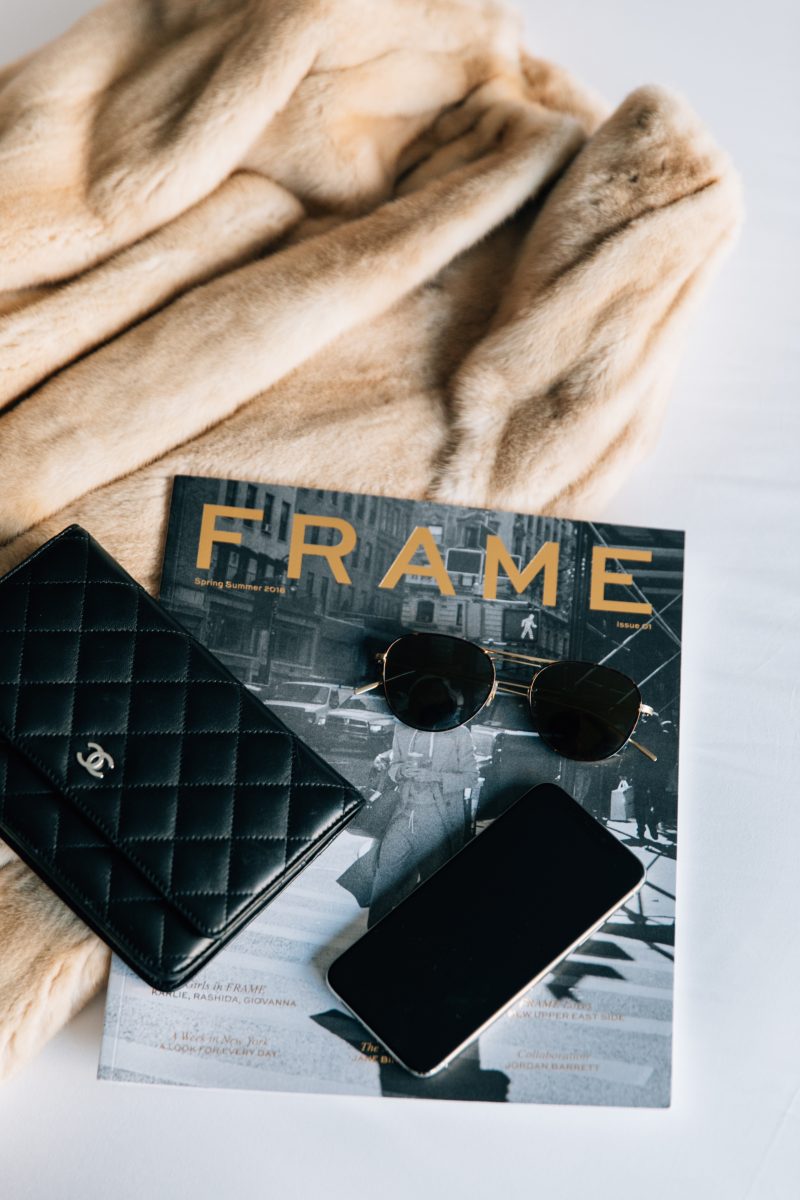 This is my first post dedicated to luxury sunglasses. I've shied away from recommending this accessory as I find it to be a personal one and a lot depends on the shape of your face. What caused me to change my mind are the many questions I received about sunglasses that I wore in previous posts.
My three go to brands for luxury sunglasses are Barton Perreira, Oliver Peoples and Celine. For starters, they're well made, classic and fashionable yet not overly trendy. Sunglasses make a statement, they're the perfect accessory on days when I'm not looking my best and, literally speaking, they provide eye protection from the sun. While I typically lean towards metal glasses as they feel lighter on the face, I occasionally will buy a pair with acetate frames for a bit of attitude. My favorite ones are from Celine. For a bit of fun lovin' fashion, I bought these heart shaped glasses by Takesh Eyewear from Opening Ceremony. They're a cheaper and more subtle version of the Saint Laurent's. It also has a cat eye shape which is a big trend for this S/S 2018. Other trends this season include a variation of the aviator, multi colored frames, extreme cat eye, embellished, sci-fi frames and branded glasses. Basically, so you know, everything is trending.
In general, when shopping for luxury sunglasses don't be completely influenced by trends but rather what flatters your shape face. My favorite spot to shop shades is Bergdorf Goodman. They know their shit.
This year, my classic all time favorite are these pictured here by Oliver Peoples. Unfortunately, I lost them so it's a real bummer and will have to replace them at some point.
For a bit of fierceness, I love these Dior ones. They have a double bridge, mirrored lens and rounded cat eye.
Most importantly, whatever frames you do choose, make sure to take good care and carry them around in a hard case (unlike me). This will prevent them from getting bent out of shape, as my daughter often reminds me that my sunglasses are lopsided on my insta stories. This will also avoid scratched lenses which is beyond annoying. Too bad I have no tips on preventing loss. I haven't yet signed on to wearing them around my neck on a chain though I suspect this may be an upcoming trend as my daughter Sonia wants one.
What are your go to brands or styles when shopping for luxury sunglasses? Comment below with your favorites!
Shop the post here"