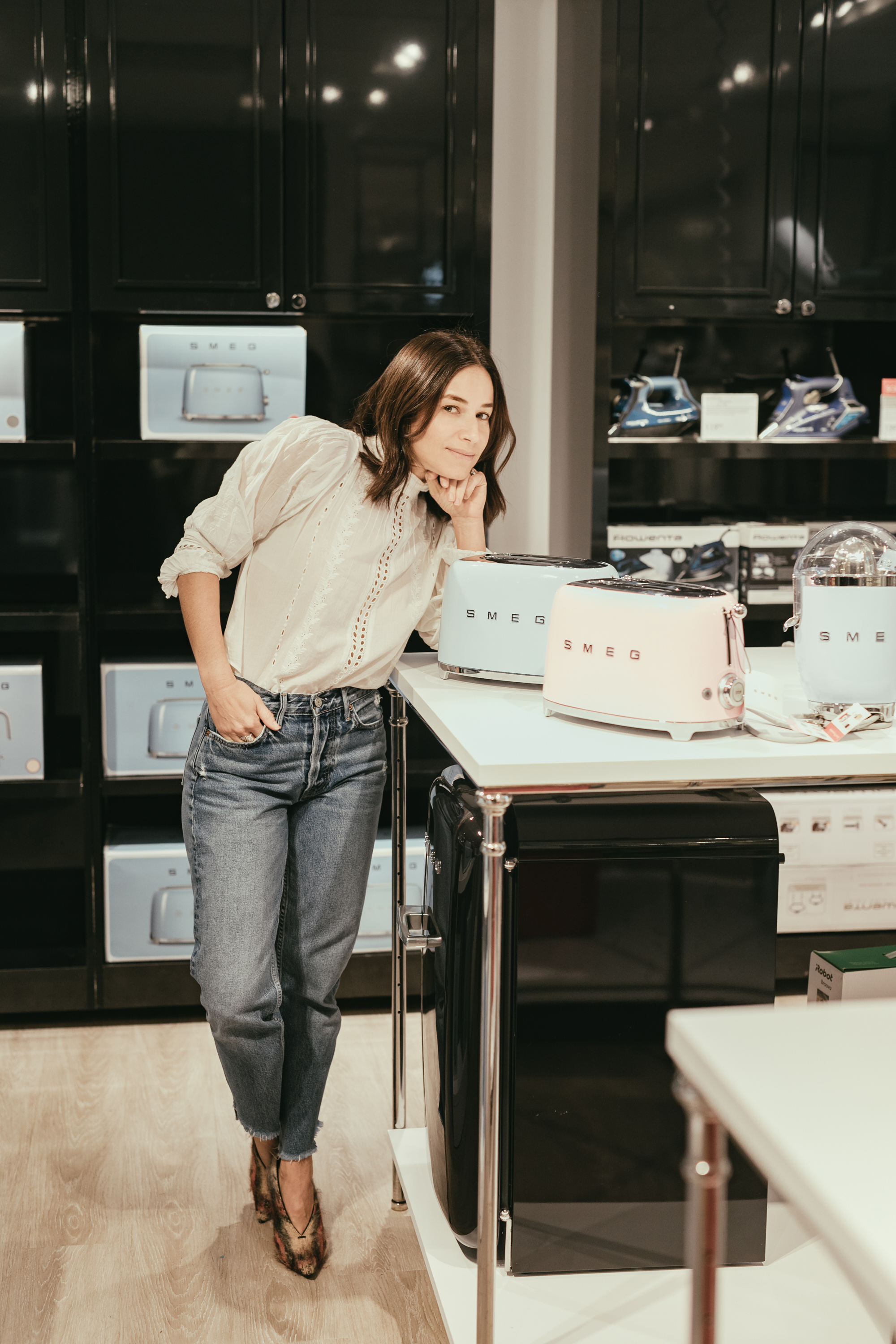 We are scheduled to move into our new apartment in a couple of months, fingers crossed, and I am so excited about the process of outfitting a new kitchen with new and improved appliances, tools and gadgets. It's been a looooongggggg time since I've updated my kitchen gadgets so I'm looking forward to a fresh start. While the basics remain constant, the aesthetics and style have greatly improved. I am probably most excited to purchase some retro cookware by SMEG. I'm obsessed with their 50's inspired retro toasters and juicers which come in the dreamiest pastels. I also swoon over their collaboration with Dolce & Gabbana which brings fashion into the kitchen.
Next on my list is the Kitchen Aid Mixer in the most gorgeous misty blue colors. The choices are endless but I find this shade to be quite soothing.
While I recently purchased a coffee maker for my summer home, I have yet to own a coffee maker in NYC so I'm ready to commit to being a full time grown up and plan to purchase a Virtuo Line Nespresso machine.
I'm not really sure why I need this, but I also think I need to own a Nutri Bullet so this is on my middle aged registry.
There's really nothing wrong with my current hand mixer, but it's looking yellowish and who am I kidding, I am going to buy a new one. The same thing goes for my Cuisinart Food Processor and Mini Prep as well.
I definitely need a new toaster oven as I've lit too many pieces of toast on fire and my current one is literally toasted. Still on the lookout for which one to purchase.
Something I'd like to commit to doing in my new apartment is baking challah.
In the Jewish religion, baking challah weekly is one of three deeds that are sacred to women. I guess I'm not sacred just yet, but all I need is a bread machine and I'm on my way.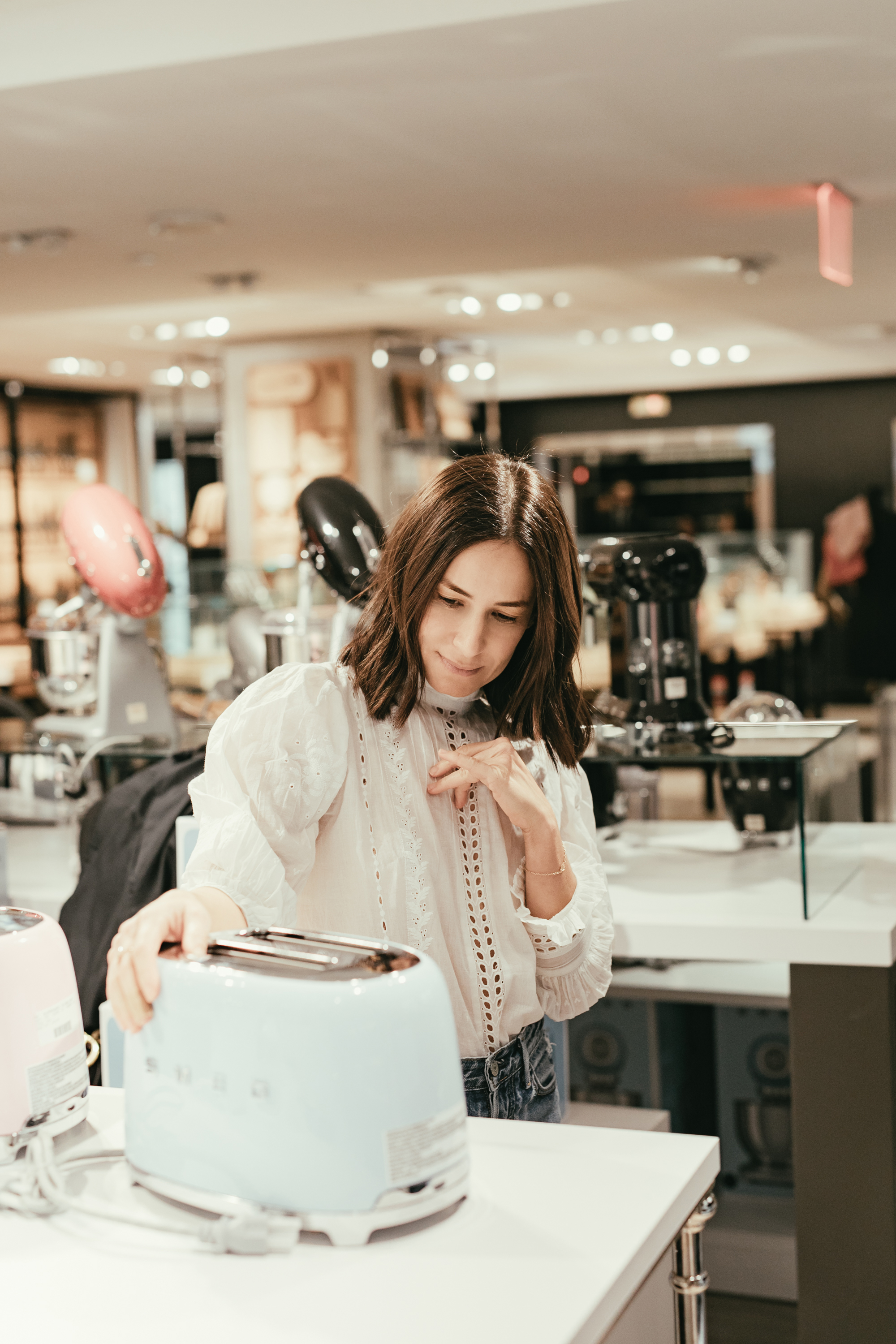 I decided to get professional suggestions from chef extraordinaire and cookbook author, Kim Kushner, who knows how to make magic in the kitchen. 
Here are her favorite kitchen gadgets.
Kim Kushner's Must Haves:
Microplane Grater
Chef's Knives
Lemon Squeezer
Kitchen Scale
Measuring Cups
Pepper Grinder
Shop the post here: