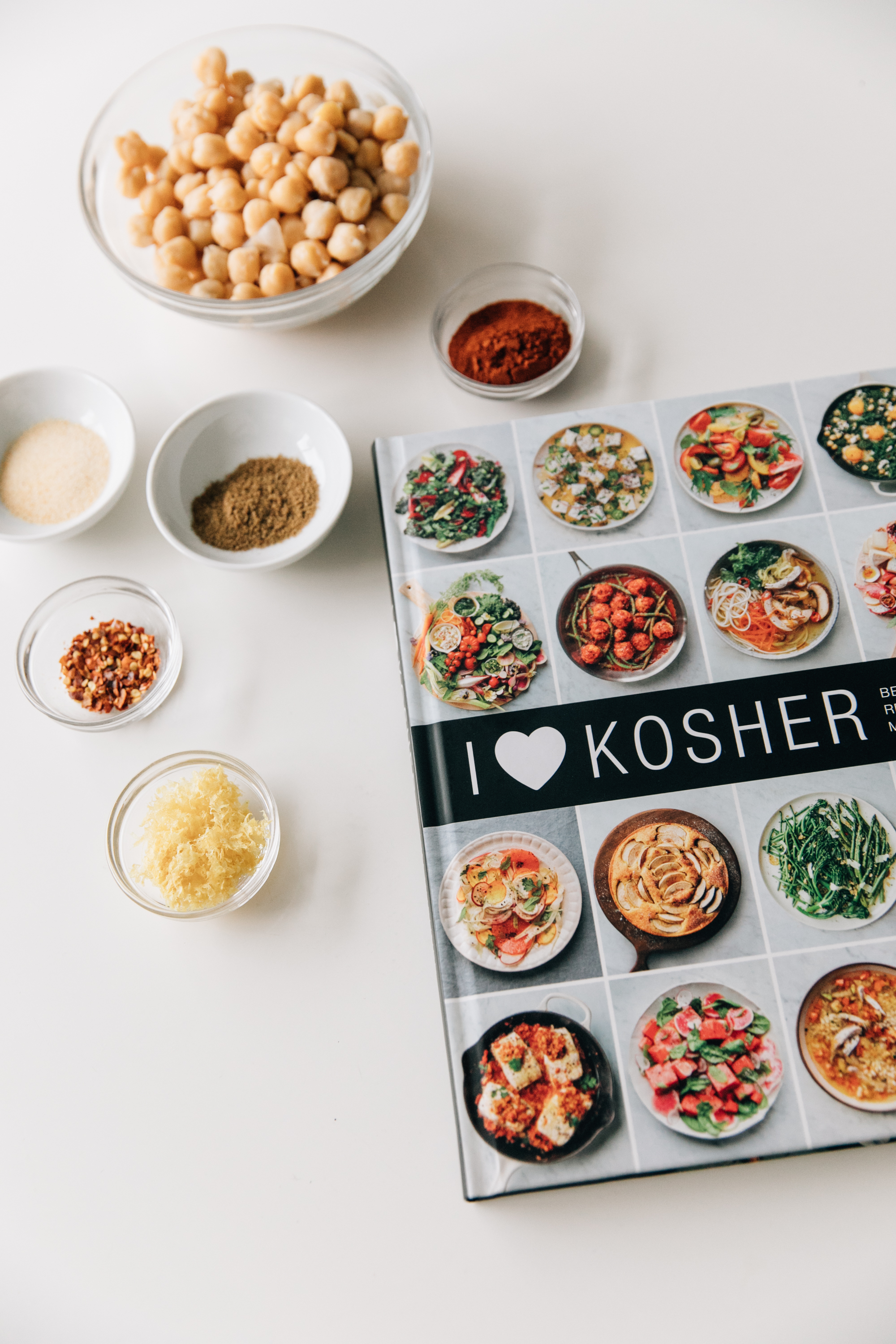 I'm not exactly sure how and when I met Kim Kushner but I am so happy I did!
Though we both live in Manhattan, we seem to connect more in the summer by the Jersey Shore over a glass of rosé, when we both have more free time. I've been fortunate enough to have tasted some of Kim's homemade dishes and they burst with flavor and flare. Kim has style in spades and this is apparent in everything from her home decor, her fashion sense to her artfully arranged food.
Two days ago was the official release of her third cookbook I Heart Kosher, and I'm beyond excited and passionate about her delicious recipes. Kim brings chic back to kosher. The photographs are natural and organic and the presentation of the recipes have a clean aesthetic, if that makes any sense. The book, over all, is a feast for the eyes. Last week, after a bit of arm twisting, I convinced Kim to drop off a copy of her new cookbook to test out some of her recipes in anticipation of this post. Each and every dish I made was a winner!!
The fact that I prepared five of her recipes in under a week, is a testament to her easy to follow, simple ingredients, yet exotic recipes.
Her spicy peanut dip is perfect for crudite or steamed veggies. The red pesto can stand alone as a dip or as a sauce over pasta.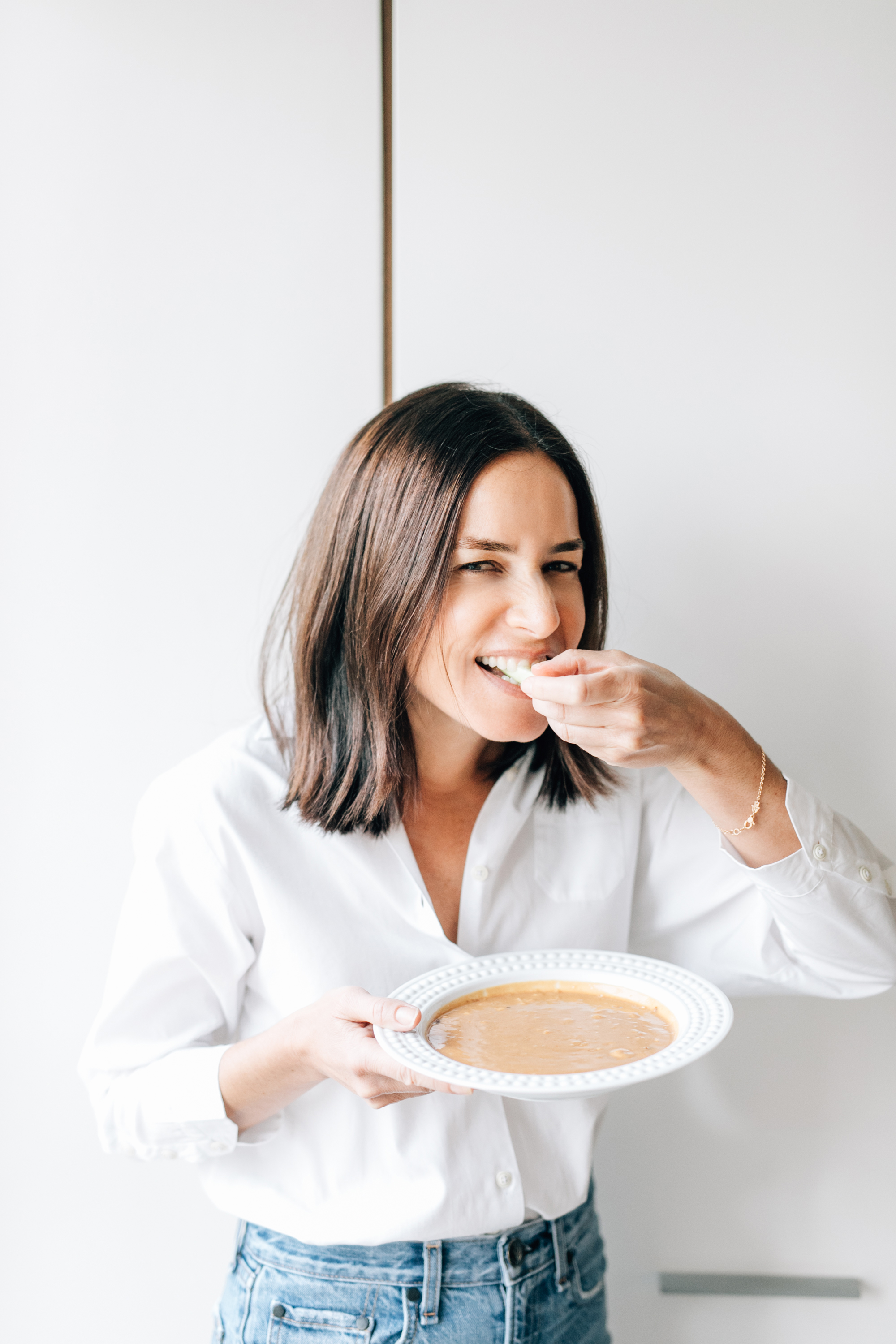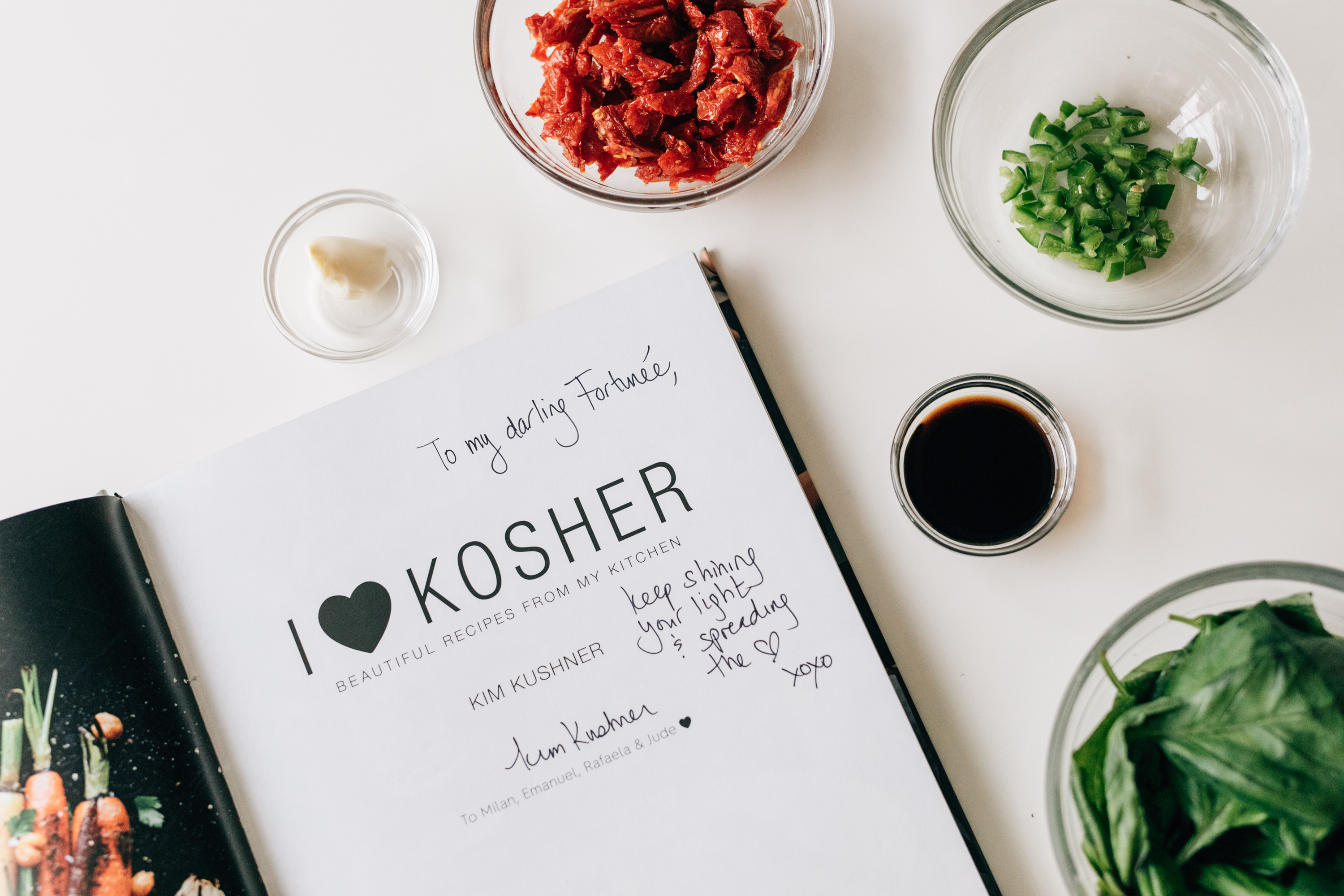 Her addictive red-roasted chickpeas are more addictive than she suggests and are perfect with cocktails.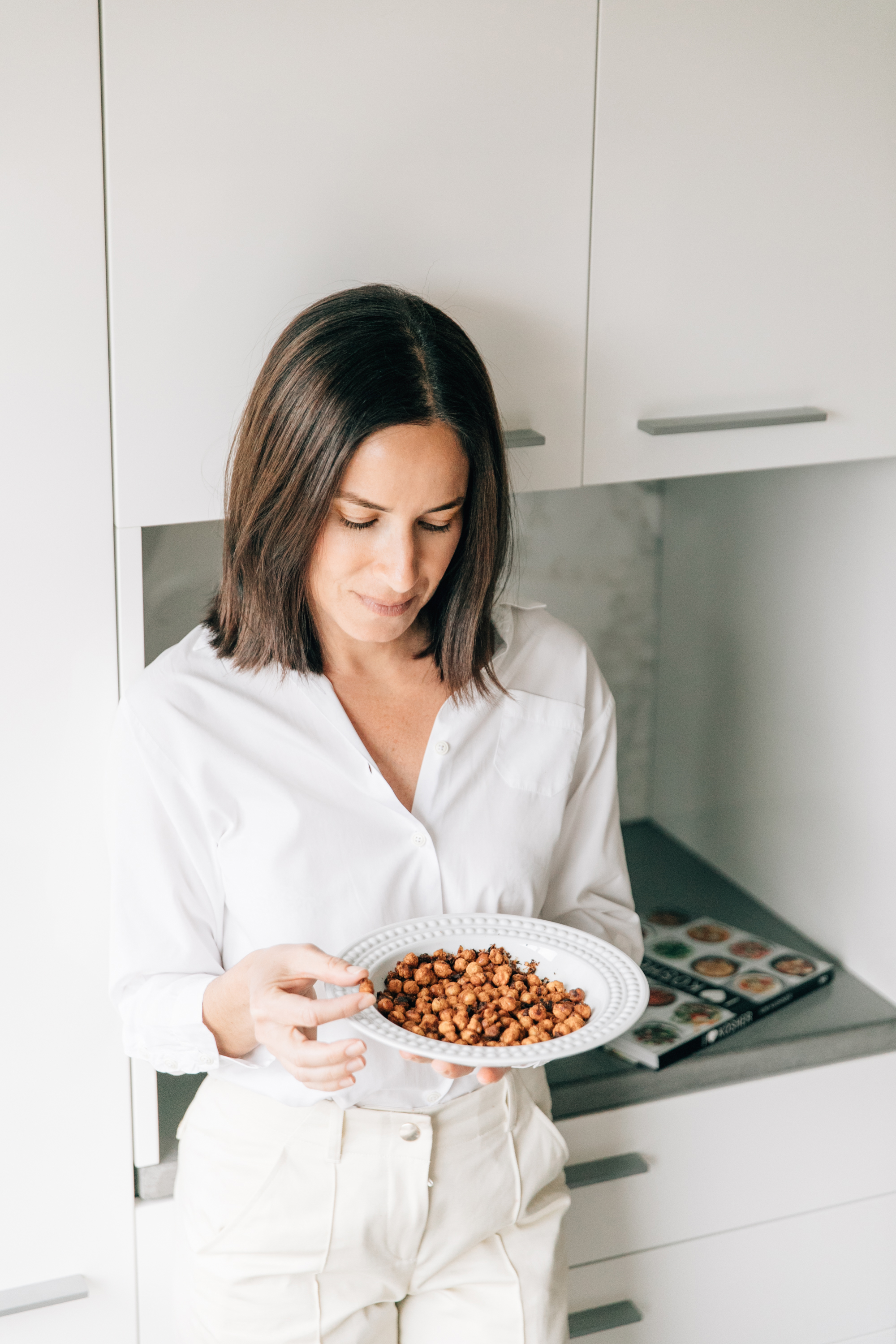 Now for the main events…You must try the Halibut (just for the hell of it) with Blitzed Chickpeas, Carrots, Lemon and Garlic and her Roasted Salmon Topped with Squash and Zucchini Crunchies. Both of these fish dishes are beyond pleasing to the palette. It is very rare for me to try every single recipe in a cookbook but Kim's, I Heart Kosher cookbook will be the exception.
Objectively speaking, this cookbook belongs in everyone's kitchen library. If I can't have Kim join me in my kitchen, this is certainly the next best thing. You can heart me later.
Note: While the title of this book is geared towards the kosher cook, the recipes certainly have a universal appeal.
Shop the book here: