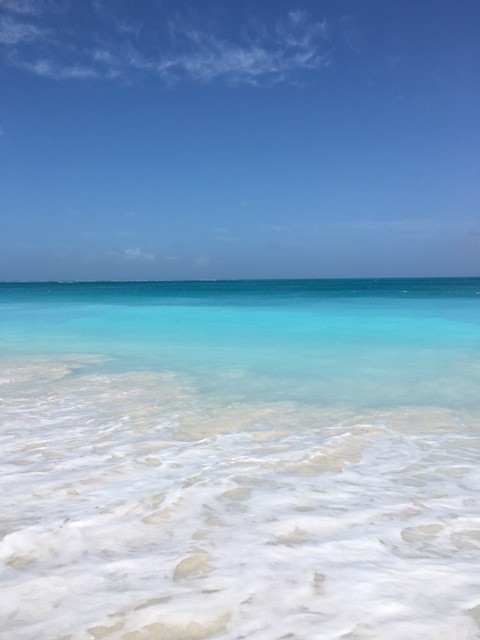 Turks and Caicos is my go to family island get away. It is literally a hop, skip and a jump from NYC. The beaches are dreamy; white sand and calm aqua seas, and as a bonus, lots of fun activity options for the children.
It's a perfect win win situation; Tequila, Rose and Rum for the adults… Tubing, scuba diving, snorkeling, kayaking and paddle boarding for the kiddies.
For those looking for a family outing, visit Iguana Island and the local conch farms (both of which are still on my to visit list).
Though we stayed at the Grace Bay Resort this year, our favorite hotel is the Gansevoort. I prefer boutique hotels and I love a modern and clean aesthetic. Having been there numerous times, it feels like home and the staff like family.
This trip I was invited to the breathtaking Amanyara for a BBQ and plan to put this destination on my to visit list sans kids. A definite way to feel some Bali vibes without flying half way around the world.
As many of us on vacation can attest to, eating becomes a secondary sport. Below are our favorite dining spots.
Somewhere – a beachy Mexican vibe
Gansevoort – simple clean and tasty
Coyaba – island, decor with local fare (my favorite)
Coco Bistro – the island's "it" spot
Via Veneto – modern Italian cuisine
As for where to shop in town, this is the one island I do no such thing as my behind remains glued to the lounge chair from dawn to dusk.
Truly a vacation that never disappoints.