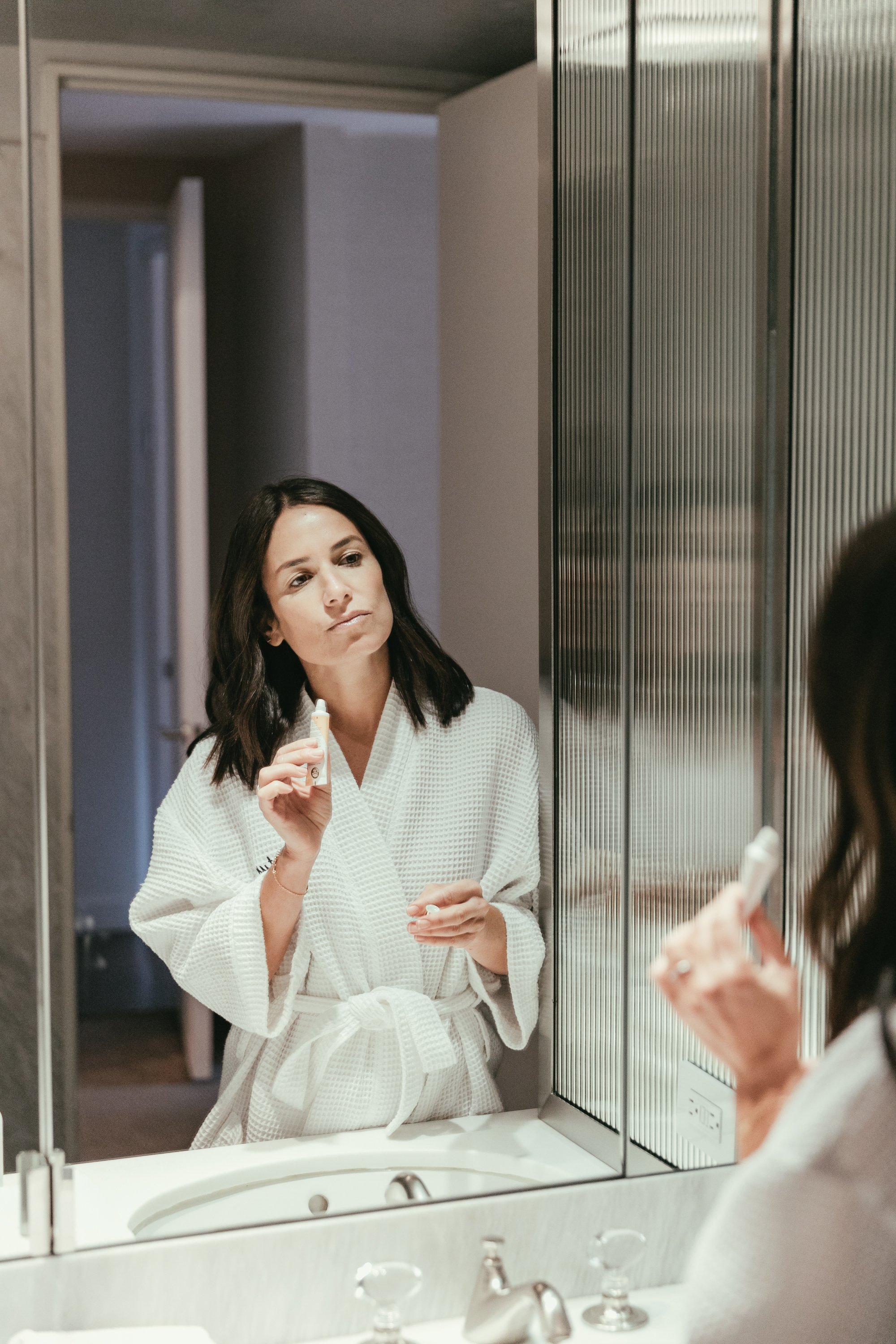 With winter in full swing, my thoughts are on keeping warm as well as keeping my skin hydrated. This is no easy feat in the cold weather so I thought I'd share my tried and true skin and haircare  restorative and hydrating skincare products.
I can't really talk about head to toe moisturizing, as I don't use foot cream. Years ago, my husband tried to pawn off some Body Shop foot cream over to me when we were first dating but that was the beginning and end of my relationship with foot cream.  
My favorite year round body lotion is an all natural, rose scented vitamin enriched hydrating skincare product by Kai. Though it is lightweight, I prefer this texture to heavy and oily products. I just make sure to moisturize twice daily.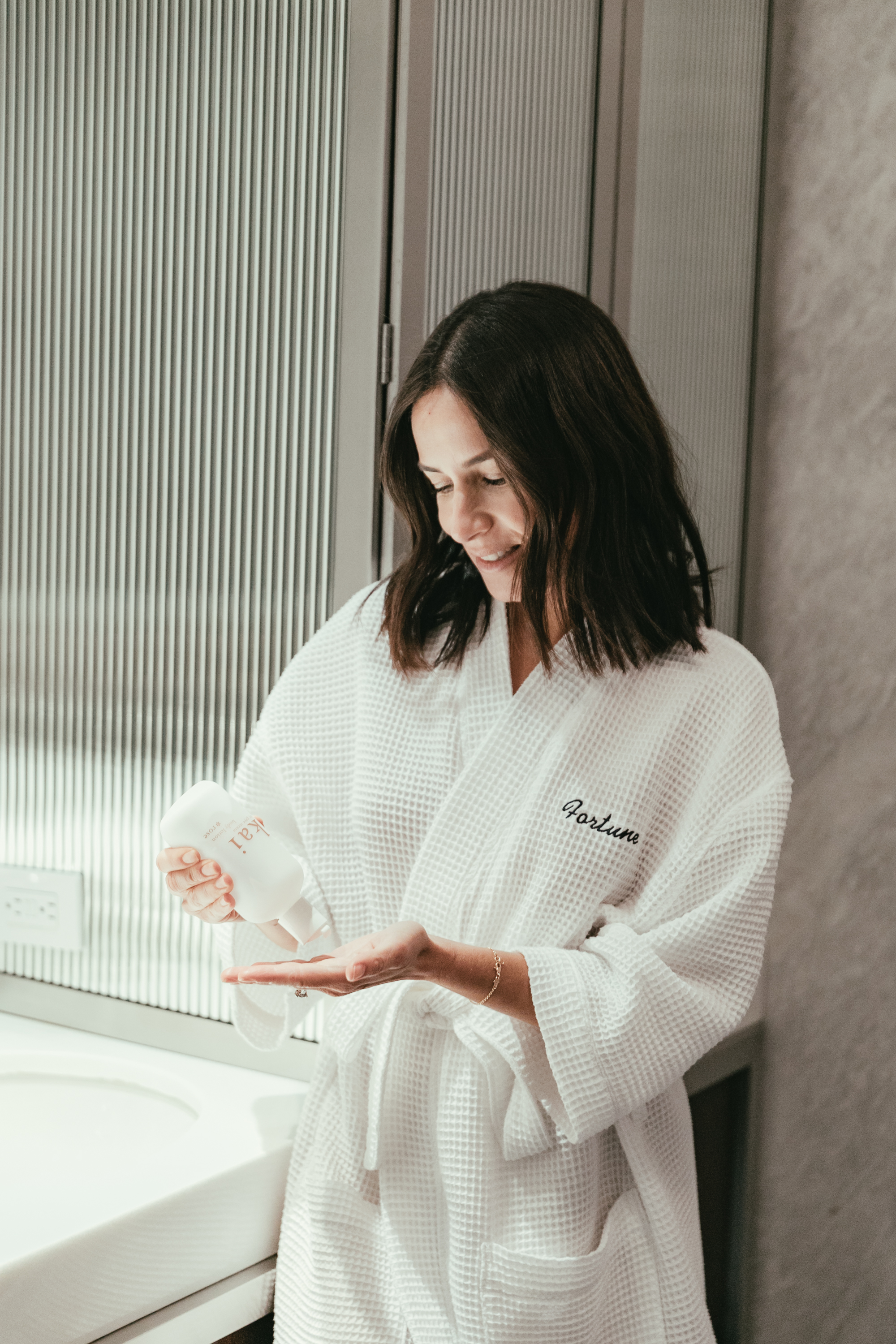 My hands and lips tend to get the driest so I always carry both hand cream and lip treatments with me all winter long. My favorite hand cream is Chanel's La Crème Main which tends to be out of stock more often than it is available. This cute little egg shape is small enough to fit in my handbags and coat pockets. 
For lips, I've been using Lano's 101 Ointment Multi Balm Coconutter. It's quite hydrating and I like the way it feels and tastes. Another lightweight option is Oribe's lip balm. This one always seems to disappear as my daughter Vivian is a big fan.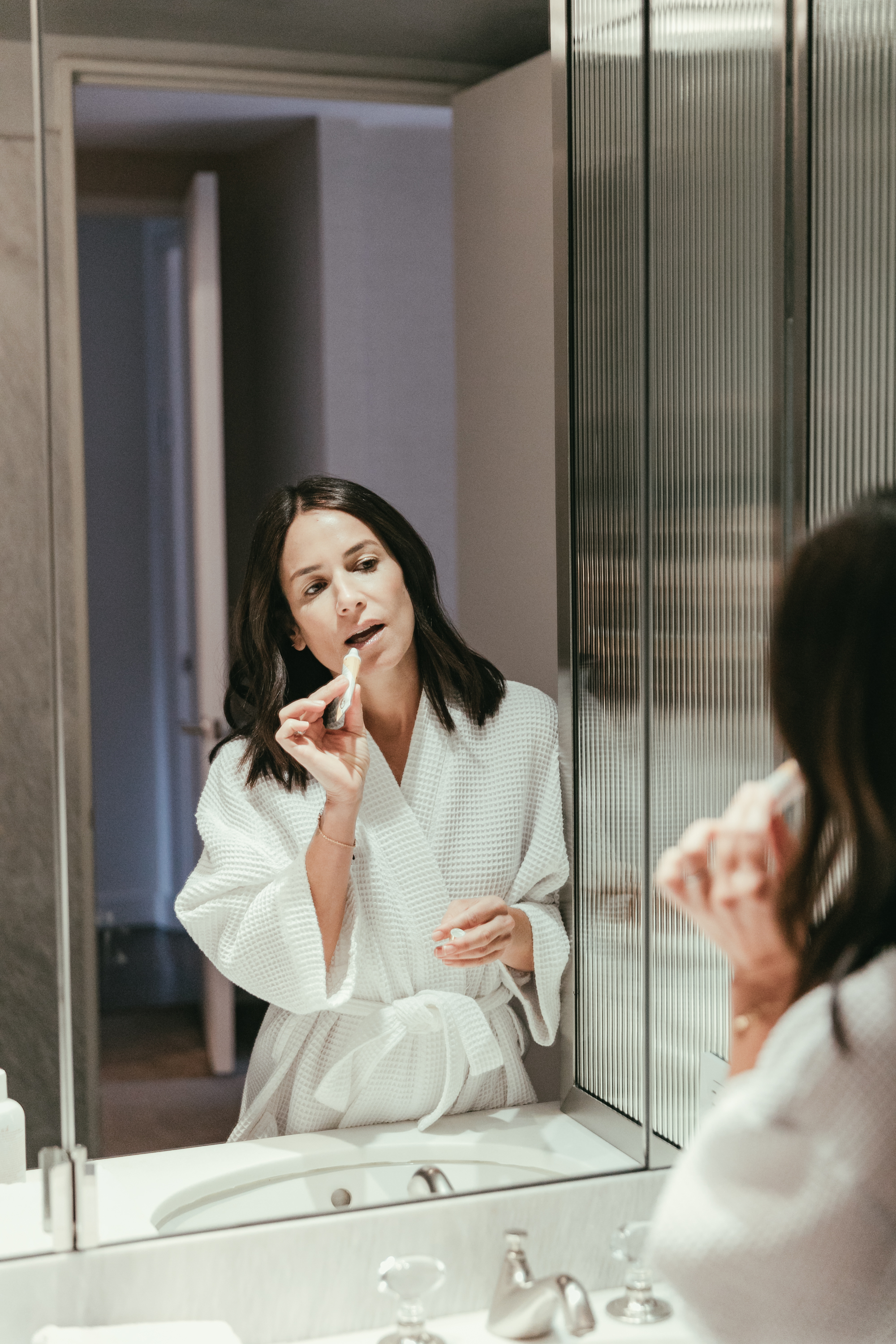 Keeping my cuticles from drying out is always a challenge. This season, my manicurist recommended Deborah Lippmann's Cuticle Oil Treatment. I massage this into my cuticles at night when I remember and this has been a game changer.
Though I have been trying to transition to all natural skin care products, I did switch back to La Mer's Moisturizing Soft Cream because my daughters told me that my skin looked best when I was using this on the daily.
I also try and use a mask once a week. I've been recently turned on to the ones by Joanna Vargas and love them.
At the moment, I don't uses serums which are known to be hydrating boosters. 
I'm still on the lookout for a haircare product to keep my tresses looking shiny and health. Hair stylist Vanessa Alcala recommends Oribe's Supershine Moisturizing Créme and Milbon Hairserum Treatment. Hair Stylist Garren recommend R + Co Waterfall. Keep you posted on these!
I know this is obvious but hydrating skincare products only work when you're consistent and it also helps to literally stay hydrated by drinking lots of water all year long.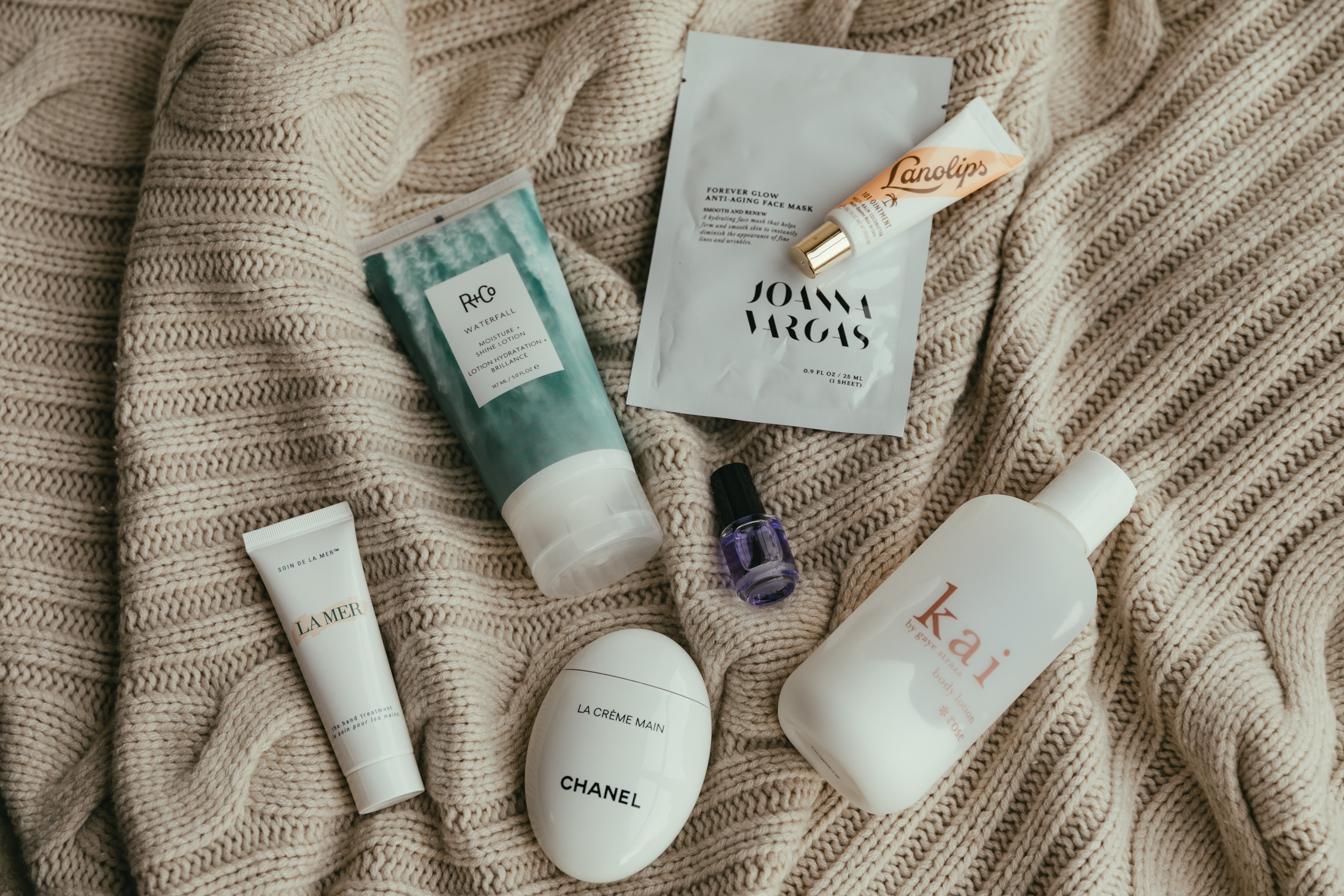 What are your go to hydrating skincare products for winter and tips for staying hydrated? Please comment below!
Shop hydrating skin products here: