This season, the only hoops I'll be playing are with the ones on my ear lobes. The hoop earring trend is still going strong especially with the 80's being so popular this season. Regardless of trends, I find this accessory to be a classic and this season and next, there are so many iterations and options to choose from.
For the purist, Jennifer Fisher is my number one choice for the gold hoop earrings. They come in multiple sizes and widths depending on your preference. Most of them are gold plated making them available at an attractive price point. Here is my favorite also shown below.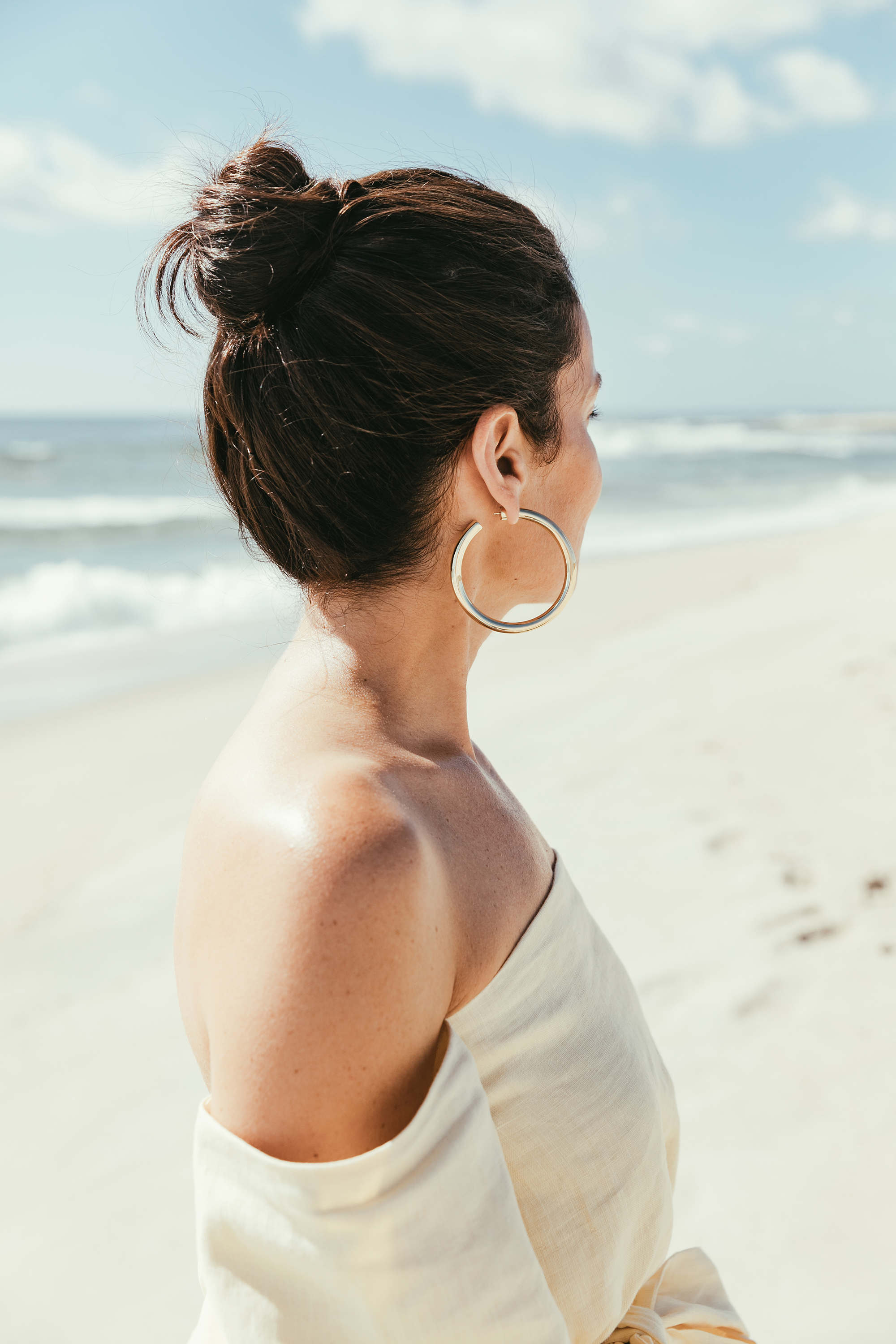 Shop gold hoops here:

For some extra swoosh, I'm taken with these embellished hoops below. I especially love the elegant pearls and for a western trend must-have, check out this pair with turquoise beading. Looking ahead to spring/summer 2019, Rebecca de Ravenel shows these earrings here and here which are absolutely divine. One is made of delicate seashells and the other, a sunny woven flower.
Shop embellished hoop earrings here:

This past summer, Alison Lou's enamel and lucite hoop earrings were the IT accessory and were impossible to get my hands (and ears) on. To add your name to the wish list, see here.
Shop enamel and lucite here: (check on this)

I think it's high time for me to get another piercing and these subtle diamond huggies would look divine. Maria Tash makes a double hoop huggie with the illusion of a double piercing for those who shy away from a second piercing.
Shop huggies here:

If you prefer to be a unicorn in a world full of cupcakes, these earrings are so darling.
For some winter luxe, check out these mink hoops here. Last but not least, these brushed gold chain hoops by Saint Laurent are the perfect hoop accessory with some serious vintage vibes.
Shop some lovely whimsies here:

What hoop earrings will you be wearing this season? Please comment below.