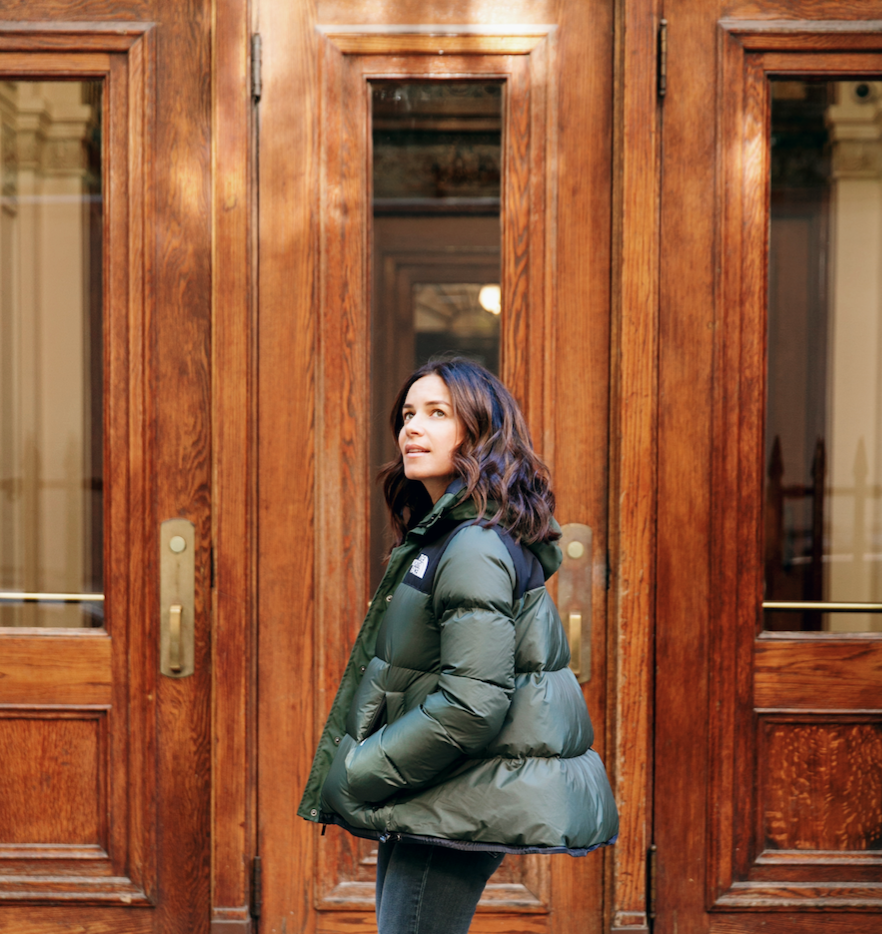 Ok… So I know none of us are thinking about puffer jackets right now with this weeks gorgeous weather in the mid 70's and all, but from what I've been told, this winter is going to be a cold one as in brrrrr.
As I've been browsing the B's these past couple of weeks, namely Barney's and Bergdorf (plus a little online surfing) I came across the Puff Daddies of all puffer jackets and I'm excited to share my favorites with you.
I don't know about you, but come frigid weather I want to be prepared. Nothing says toasty like a good ole (or new) puffer jacket. Perfect for morning coffee runs, drops offs, pick ups and everything in between, puffers are my daily go tos come winter.
Of course I'm going to begin with the grand dame of all winter jackets, Moncler. I am absolutely swooning over their chevron nylon down puffer jacket that come in two equally amazing color ways – mustard yellow/pink and burgundy/red. No doubt these will keep you perfectly warm on the slopes or off.
For those who are mad for plaid, Moncler makes this white/yellow version with a wool shell.
For a little printy fun and a whole lot of a drama, Balenciaga has this oversized floral print version that is breathtaking. It is a lot of coat though, so while altitude may not matter, a whole lotta attitude is a must have.
And for those who cant deicide between chevron and floral, Gucci makes a super cool version that features both florals and chevron all in one – a red, white and blue retro vibe must have if you will.
MM6 Maison Margiela made a stand out silver metallic puffer. The perfect piece for channeling some winter disco vibes or the inner space cadet in you, depending on your mood of the day. This jacket also comes with detachable sleeves to turn into a vest. Nothing like a 2 for 1 deal!
One of my favorite classic puffers sans prints is this pastel pink one by Ganni. Alexander McQueen, Moncler, Sacai and Rick Owens also have great classic solid options with a touch of fab drama.
Shop short puffers here:

Last but not least, Isabel Marant, Herno and Prada's long puffer here are the mothers of all puffers. With head to toe feathery down yumminess, staying warm will be a walk in the park.
Shop long puffers here:

Which puffer jacket will you stay warm in this winter? Please share below!