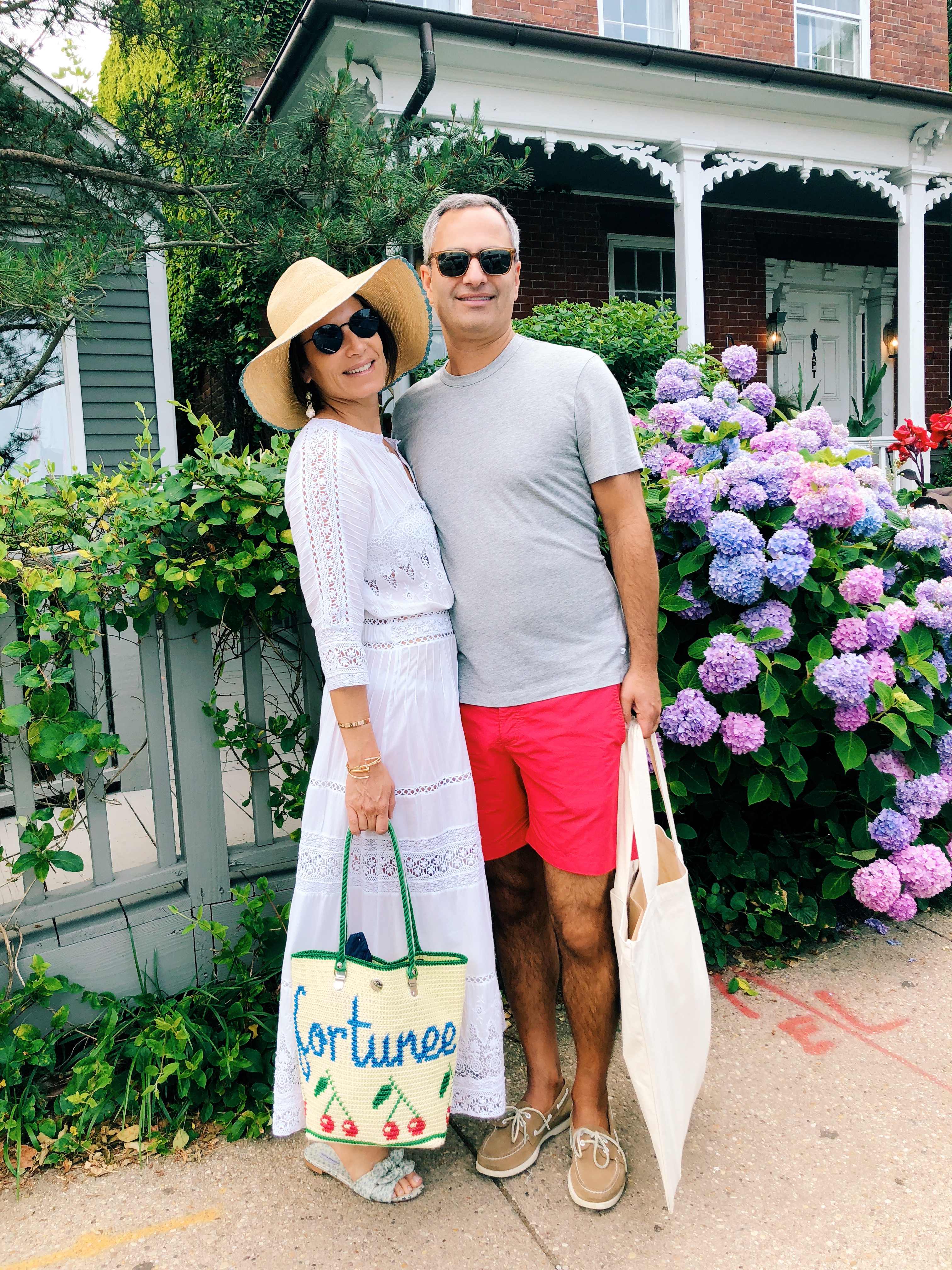 I just returned from what was to be a 24-hour stay in the Hamptons that turned into 72 hours. Let me just say this…it could have turned into 172 hours but I had pity on my hosts and had other minor obligations I needed to tend i.e. my children. But alas, I couldn't Not share my Hamptons travel diary with you all.  It's one of my favorite places and this short trip was the perfect getaway. We came for a trifecta celebration in honor of our good friend Elyssa Friedland who was celebrating her birthday, her new home and the release of her second novel, The Intermission, which I can't wait to read. For those of you looking for the perfect beach read, this book has received rave reviews. Her party was da bomb. DJ Cassidy played the 80's which was completely my vibe. I was on the dance floor for most of the night and really let loose. The food was catered by Peter Callahan whose food was artistic, delicious and beyond creative – think mini tacos displayed in individual sea shells.
I was fortunate enough to be invited by 2 friends for the ultimate sleepover and both friends could not have been more gracious. I thought my guest bedroom was well stocked but they took the experience to a whole new level. So much so that on night one I was late to dinner because I was so busy sampling all the beauty products being offered. FYI, I am now turned on to Fresh's Soy Face Exfoliant – Yo soy very excited about this one.
On day two we moved into another friends home where we were treated to a European style fresh breakfast. We were so spoiled by our friends, no wonder why we extended our stay.
We were also invited on a boat ride by some new friends and it was a special way to celebrate the 4th of July. They served a beyond delicious and healthy lunch plus rose capped off our day. It was a treat to say the least!
What I am so touched by is that everyone is so gracious, friendly and welcoming even for added last minute add on guests.
The Hamptons is a great getaway, even when not invited by friends.
Check out my Hamptons travel diary below for where to eat, shop and stay!
Stay:
The Inn at Windmill Lane in Amagansett
Topping Rose House in Bridge Hampton
Gurney's Inn in Montauk
Eat:
Crow's Nest in Montauk
Tutto il Giorno in Sag Harbor
Bilboquet Sag Harbor
San Ambroeus in South Hampton
For breakfast and pick ups check out Pierre's and The Golden Pear in multiple locations
Shop:
Love Shack Fancy in Sag Harbor
Joey Wolffer in Sag Harbor
Henry Lehr has multiple locations
Zimmerman in East Hampton
Aerin in East Hampton
Tenet in East Hampton
Goop Boutique in Sag Harbor
Onda Beauty in Sag Harbor