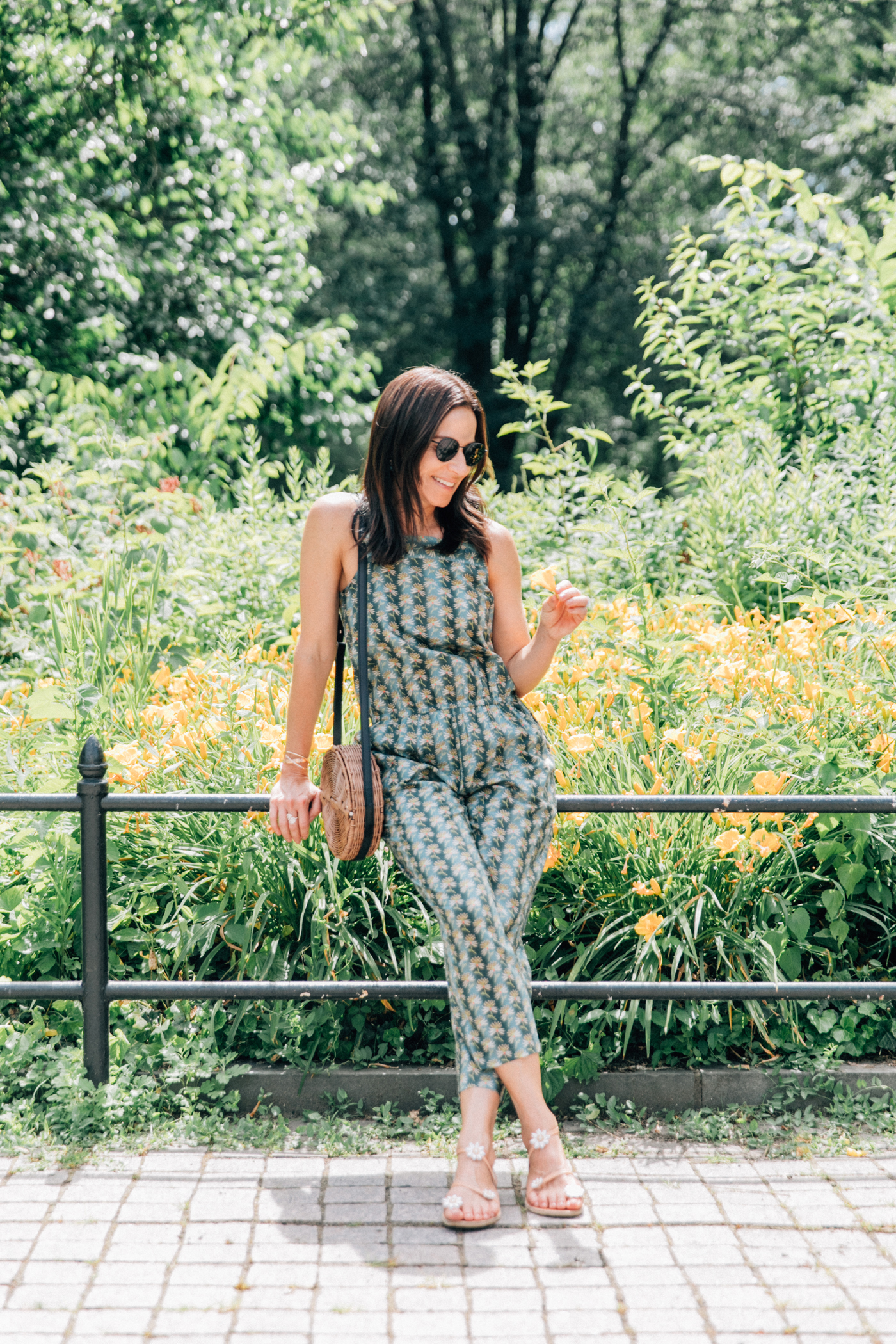 Summer is all about easy dressing, be it a dress or a jumpsuit. Both are complete outfits, effortless and easy to throw on but I have to admit, I'm all about summer jumpsuits.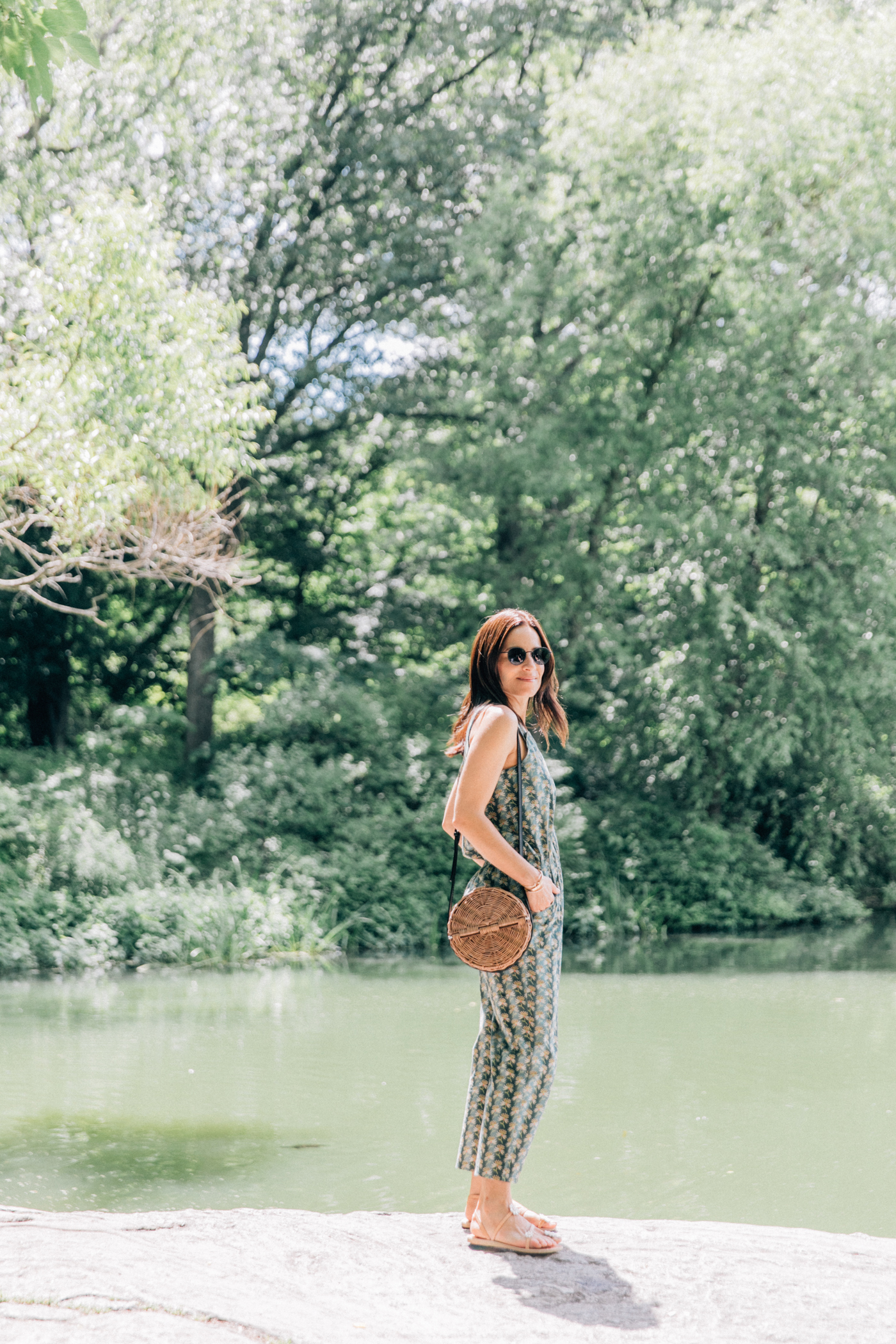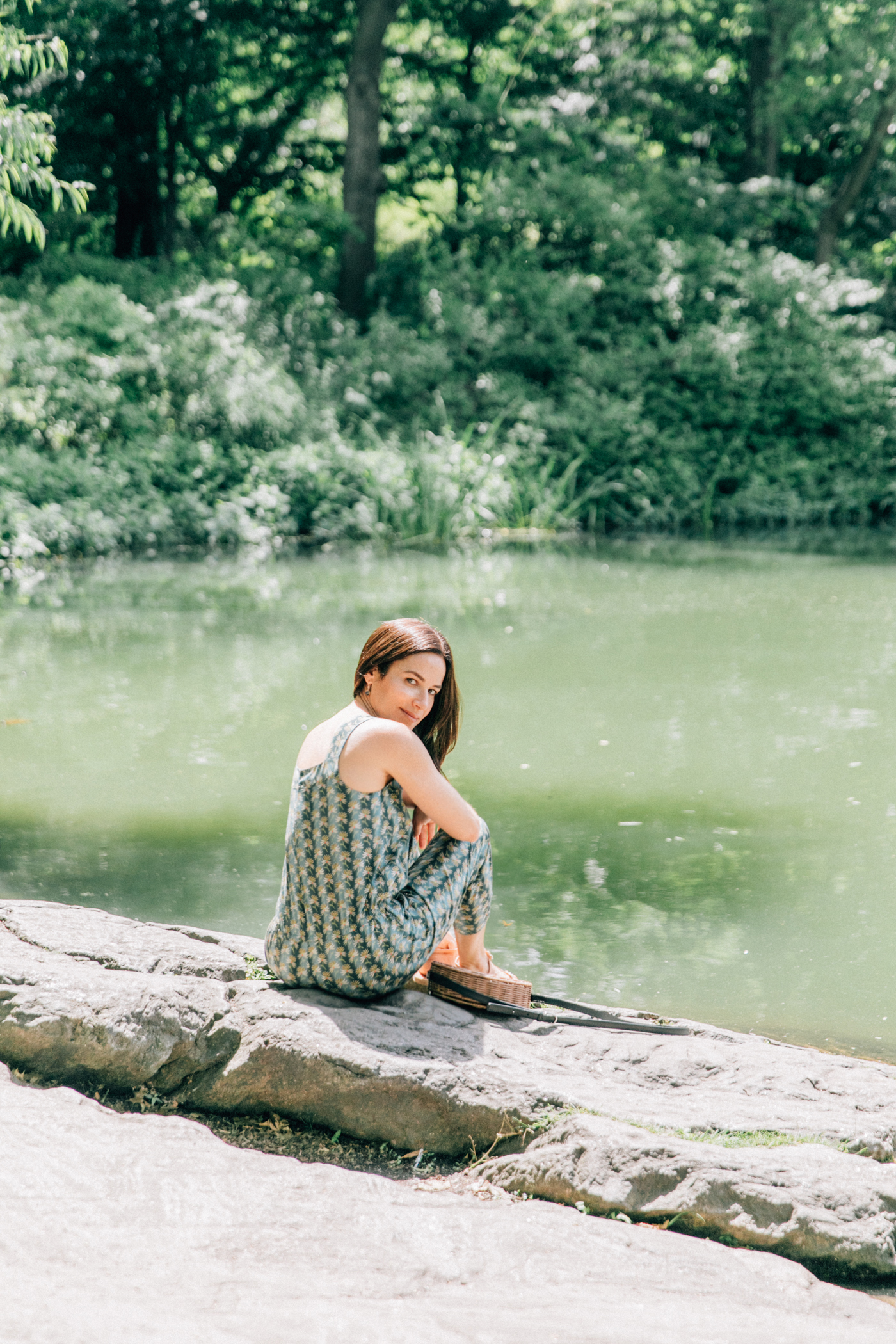 I found this dreamy cotton summer jumpsuit at Bonpoint while I was doing some summer shopping for my son. The floral print is romantic and delicate and the fabric is so lightweight that it feels like a second skin – perfect for for hot balmy days. Because it is loose fitting, like most of my day time jumpsuits, it gives me room to breathe. FYI, this past Sunday night, I wore a summer jumpsuit and I didn't have to think twice about that extra slab of steak. Who doesn't love a forgiving piece of fashion? Bonpoint is mainly known as a luxury brand for children, but their adult line are what dreams are made of. I love their bohemian, yet quintessential French aesthetic.
This easy jumpsuit is perfect for running errands in the city which is exactly when I wore it, but it also works great as a cover up by the beach, a casual dinner or evening BBQ. I may have taken the floral theme a bit too far by pairing it with these floral Ancient Greek Sandal ones but I was pleased with the look and thought they complimented the outfit quite well. I can also see my self pairing this jumpsuit with clogs or sneakers as long as they're not too heavy looking. The wicker bag by Rachel Comey was the perfect accessory to this outfit.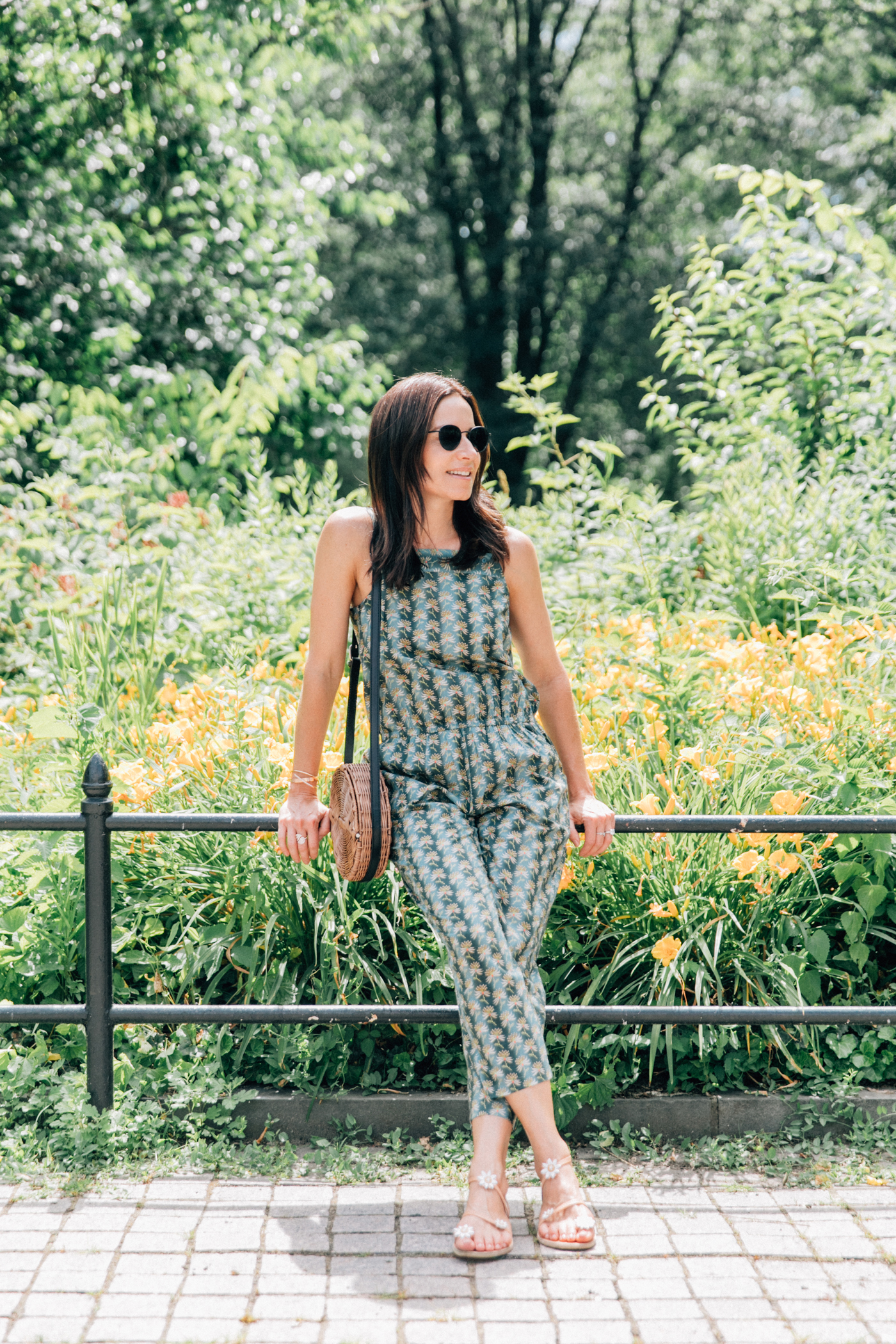 I bought three other jumpsuits this season that I'm really that I'm swooning over. This white one by Vince and off white one by Rachel Comey are winners. The Vince jumpsuit is lighter weight but both are super cool and comfortable. Lastly, I bought this Ralph Lauren olive cotton herringbone jumpsuit which I recently wore at night and felt badass. I paired it with an oldie but goodie neutral suede open toe mule and my favorite red lipstick, Heat Wave, by NARS.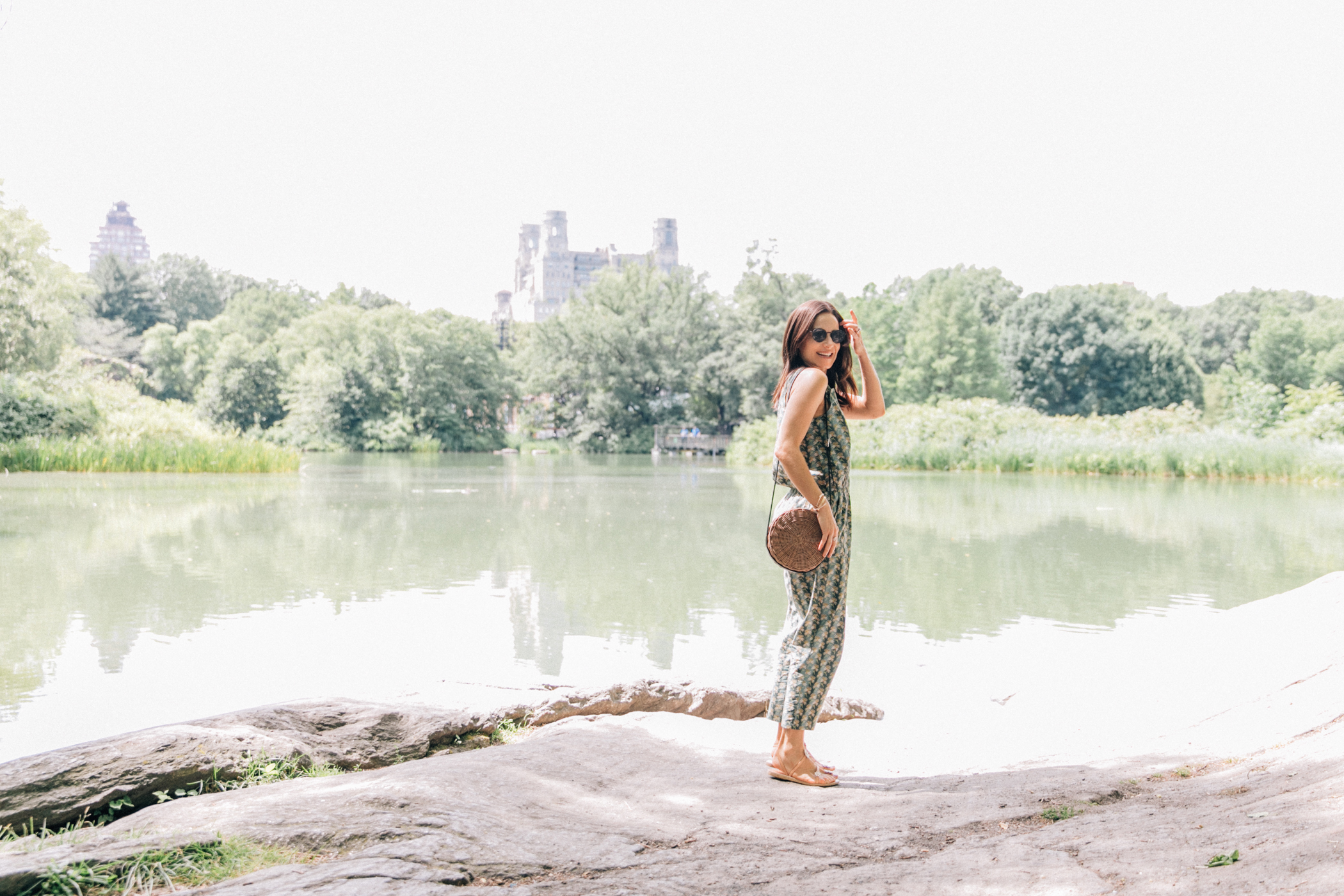 How would you style this summer jumpsuit? Please comment below.
Shop the post here: