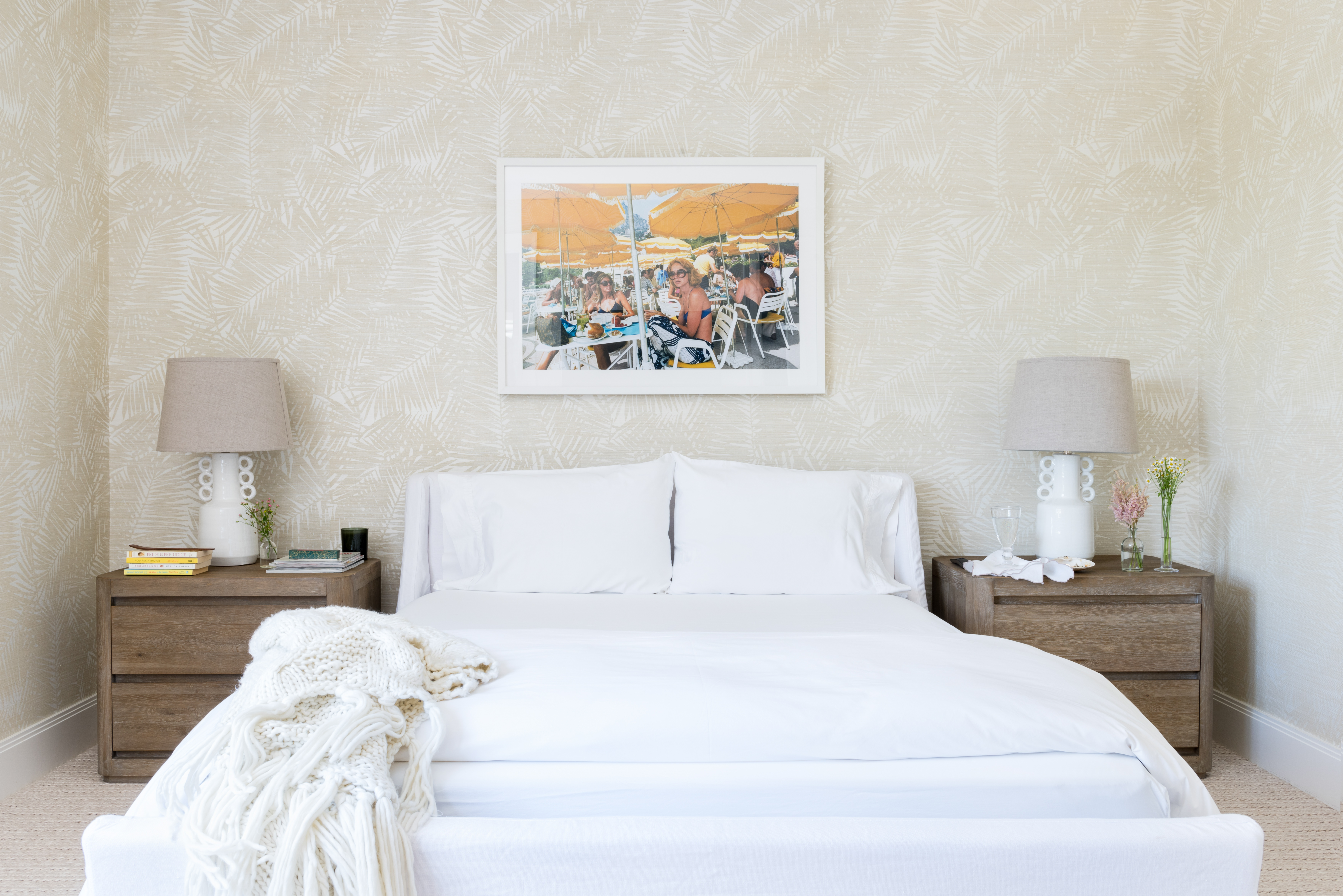 Part of being a good hostess is anticipating your guest's needs and making them feel comfortable, especially overnight guests. I recently redid our guest bedroom and though it's still a bit of a work in progress, I'm pretty excited about the beachy laid-back aesthetic. Think palm printed wallpaper, sisel rug and Slim Aaron photographs. In addition to the comfortable decor, ie bedding (sorry Lee, I know I need to upgrade my pillow situation), I give careful thought to stocking the bathroom with toiletries and accessorizing the night table with a few goodies.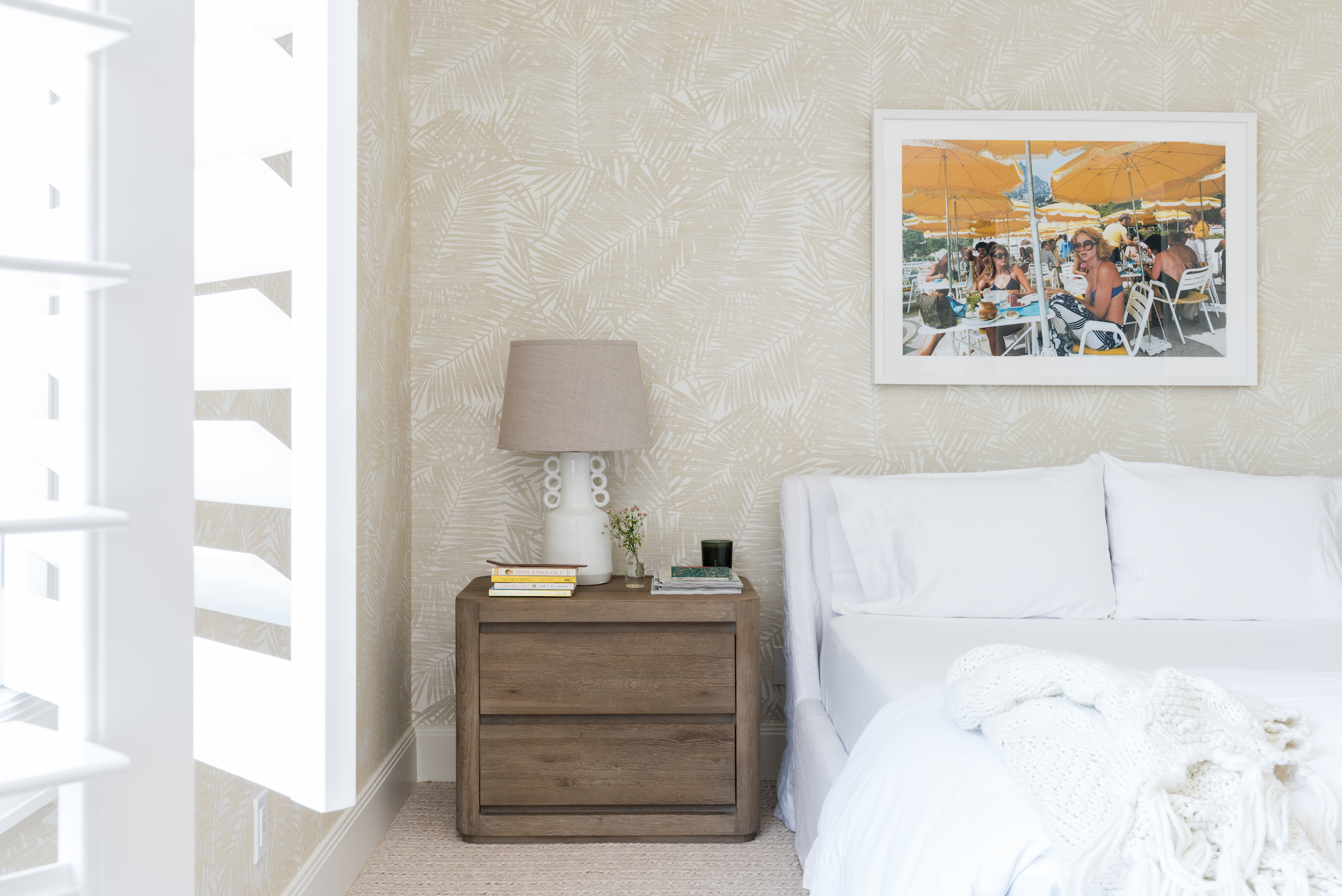 I fill my guest bedroom wicker basket first and foremost with toothpaste, toothbrushes and floss. Cotton pads, ear swabs, shaving equipment are also must-haves. I like to add luxury sunscreens and makeup remover. Because summer is about rosé and soirées, I also leave mouthwash, tic tacs and Advil on hand, hey you never know! The shower area is stocked with body wash, shampoo and conditioner and fluffy towels of course. I try to anticipate my guests' needs and go out of my way to make them feel at home.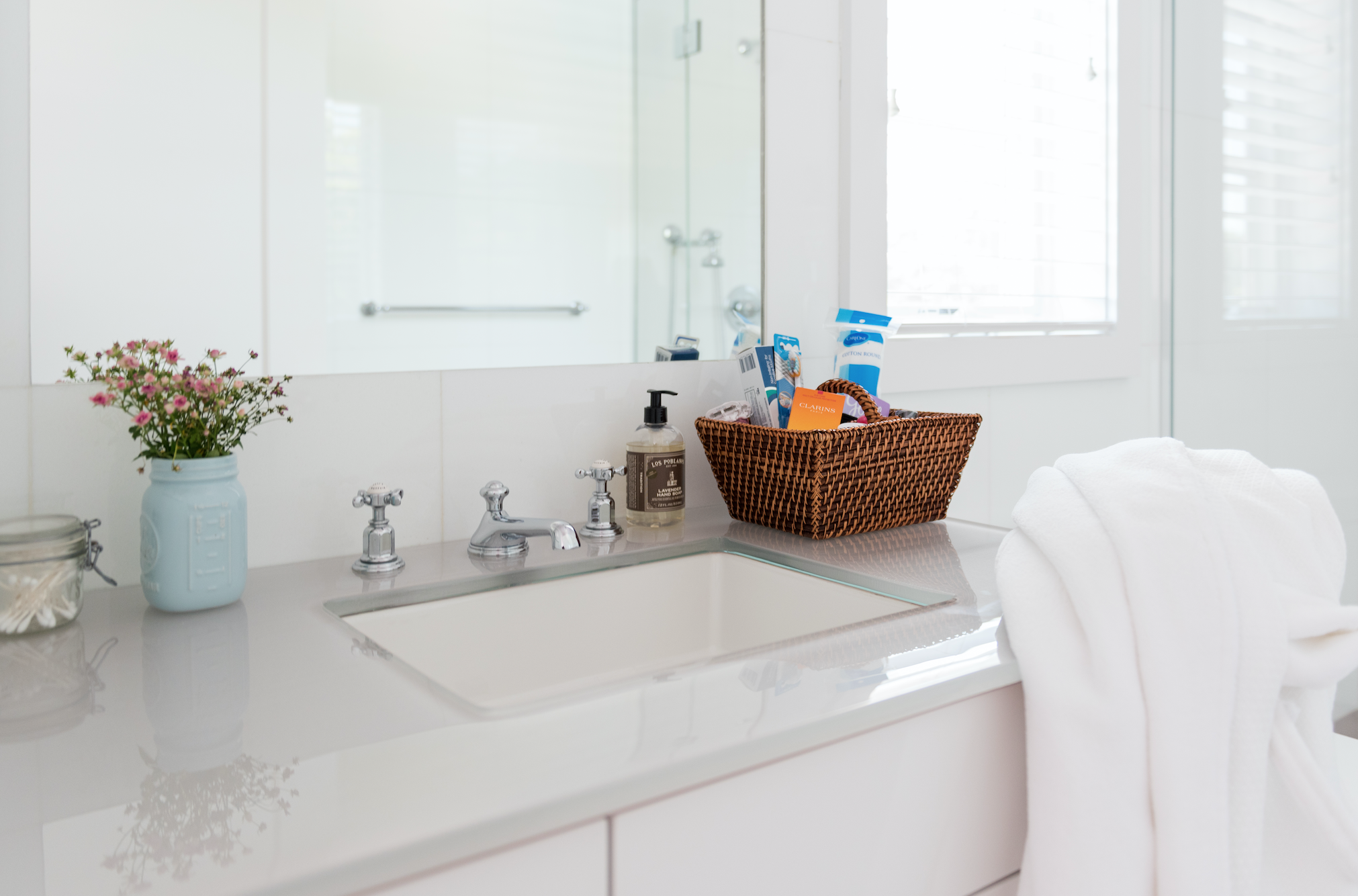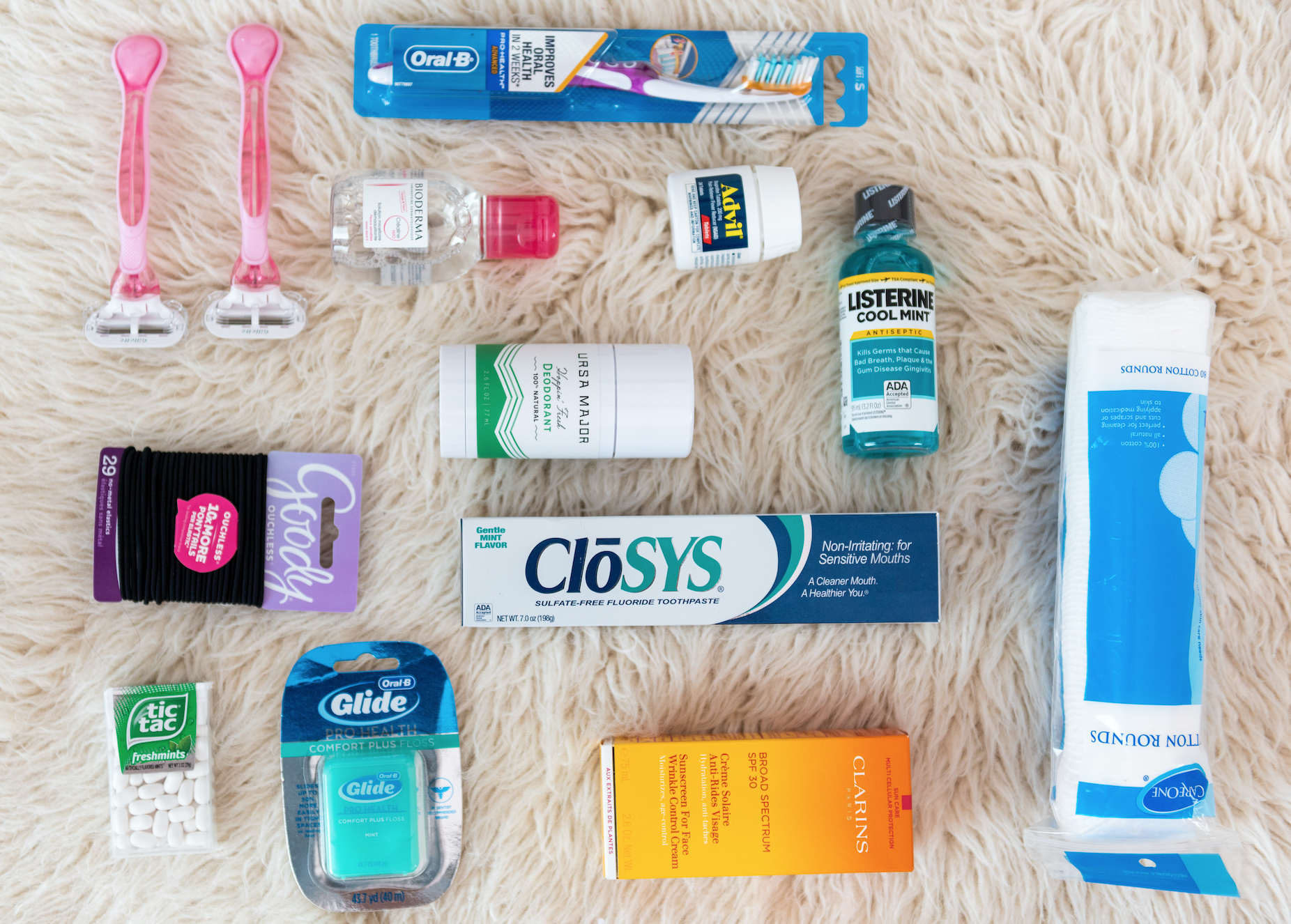 On the night table, I leave a variety of magazines, a scented candle to set the mood if it calls for it, and a mason jar filled with fresh flowers. Last but not least, a few bottles of water bedside is always appreciated.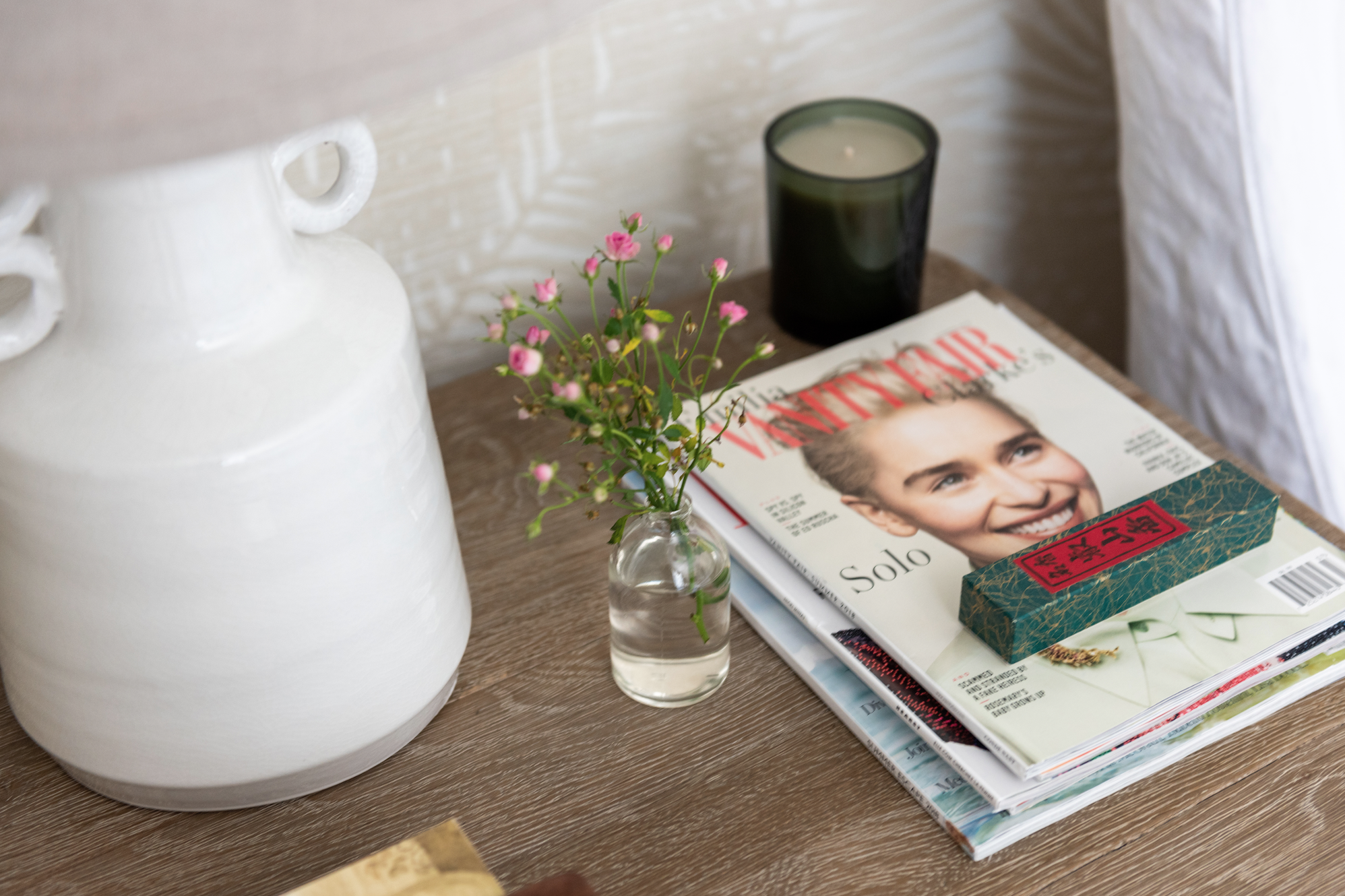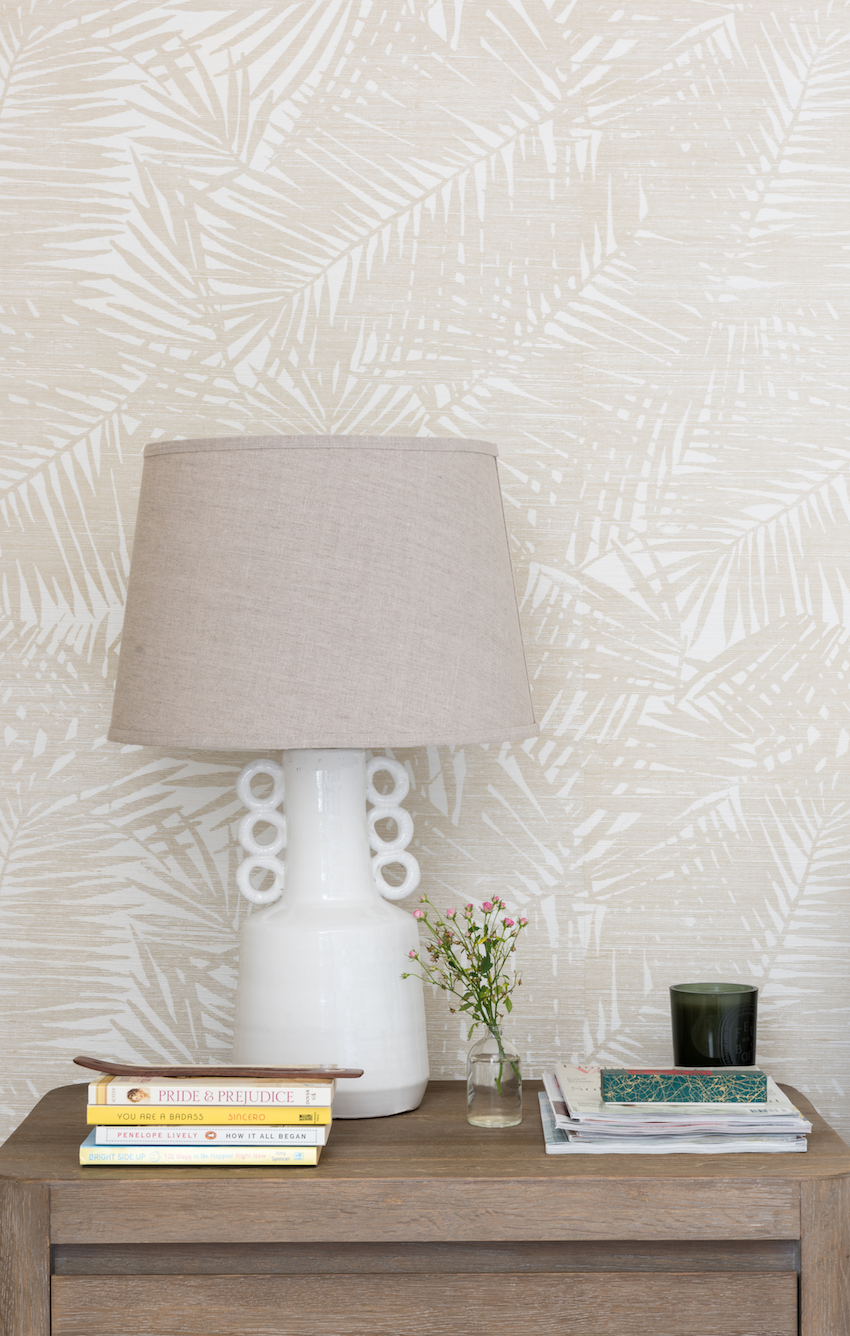 I'm thinking that going forward I'll leave a little chocolate on the pillow to complete the hotel experience and perhaps a portable speaker for some music. How's that for a bit of an upgrade? As a family, we love having company and I'm always sad to see them leave. My kids especially anticipate guests as they know they're guaranteed an elaborate breakfast.
When all is said and done, the most important accessory is being relaxed so that your guests feel warm and welcomed.
How do you accessorize your guest bedroom? Please comment below.