I always put thought into what I wear, creating outfits in my mind, looking for inspiration on social media and following trends. Over the past year, I have extended this mindfulness not only to clothing but to what I wear on my skin as well. I'd like to call this being fashionably beauty conscious. I have seen a shift in the market from designer beauty brands to naturally cool organic products that deliver. Being aware of health conscious ingredients is yet another way to take care of my body.
One such line that embodies this ideal is Kai. I first became familiar with this brand when I purchased their deodorant at Barney's NY a couple of years back which was an upgrade from Tom's of Maine that I used as a teen. As I mentioned in my previous posts, see here and here, it's so important to use deodorants that are aluminum free. Aluminum prevents our sweat glands from releasing bacteria that we naturally need to get rid of. Some say that aluminum is linked to Alzheimer's and breast cancer. Instead, this product boasts vitamin e and chamomile which is great for sensitive skin.
I love my Kai deodorant and I won't wear anything else. My daughter wears it too. I think my husband may even steal it as well, but I don't wanna know – a woman needs to have some boundaries. He says it's delicious and I'll leave it at that.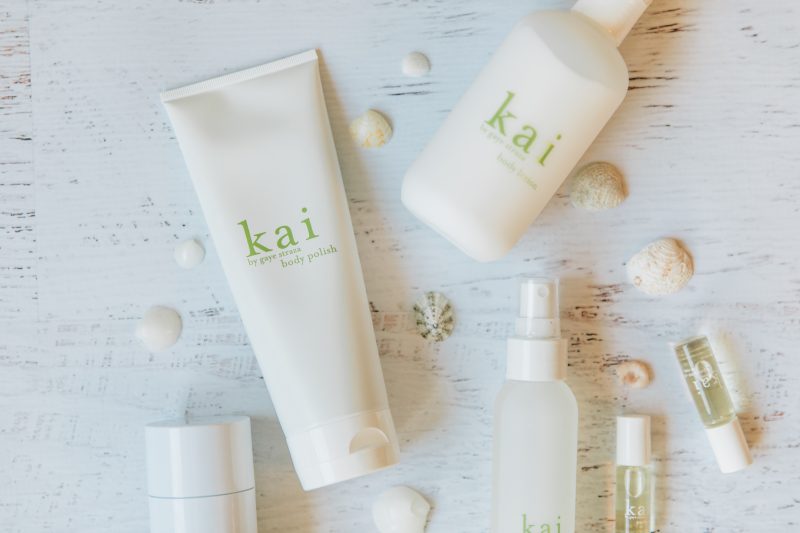 I tried their other products and was equally impressed with this clean, paraben and sulfate free brand.
A fun fact about Fortune: I am obsessed with facial mists, which is why I was so excited to find out Kai also carries a body glow. The ingredients in this mist include jojoba oil, aloe, chamomile and cucumber extract. This glow came to the rescue on a recent trip to Turks & Caicos when I forgot my moisturizer at home. I couldn't believe how hydrating this mist was, especially after a day in the sun. As an added bonus, it gave my body that radiant glow, and you know I'm all about the glow. This was actually the first time I ever tried a body mist. The application is a breeze and I'm a fan of their signature scent which is a subtle blend of tropical flowers.
The line offers two body moisturizers, one in its original scent and the other, layered with rose. I am a fan of the rose moisturizer which is made from shea butter, vitamin A, C and E. Doesn't get healthier than that. I apply this luxurious moisturizer twice a day and I've never smelled so good. My daughter Vivian is obsessed as well and as I always say, when my girls like my products, I know I'm on to something good.
On occasion I treat myself to Kai's Body Polish which is made from salt and hydrating sugar, jojoba oil and grape seed extract. This is a great exfoliator and another product my daughter covets as she keeps asking me, "Are you sure you want this?"
Since I'm a sucker for packaging when it comes to beauty products, I often 'judge a book by it's cover'. This brand had me with its simple chic green and white packaging.
Definitely a very fashionable way to transition to clean and natural products.
You can check out the rest of their line here.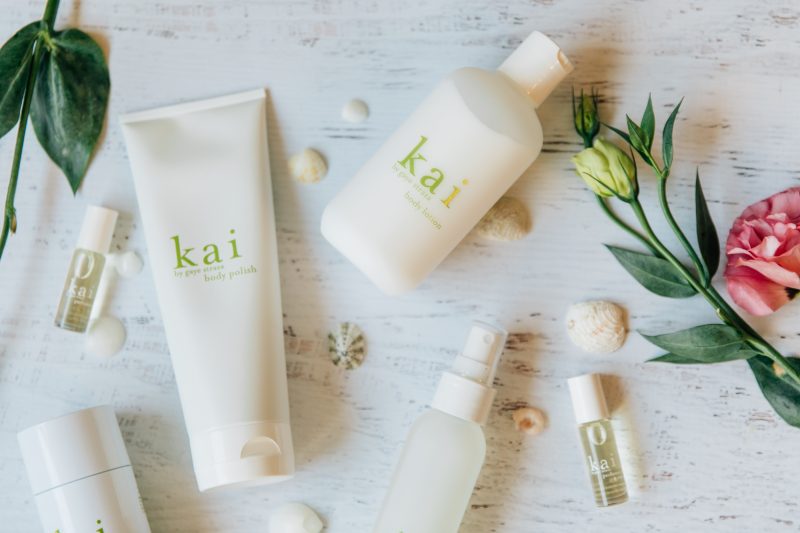 Shop the post here: