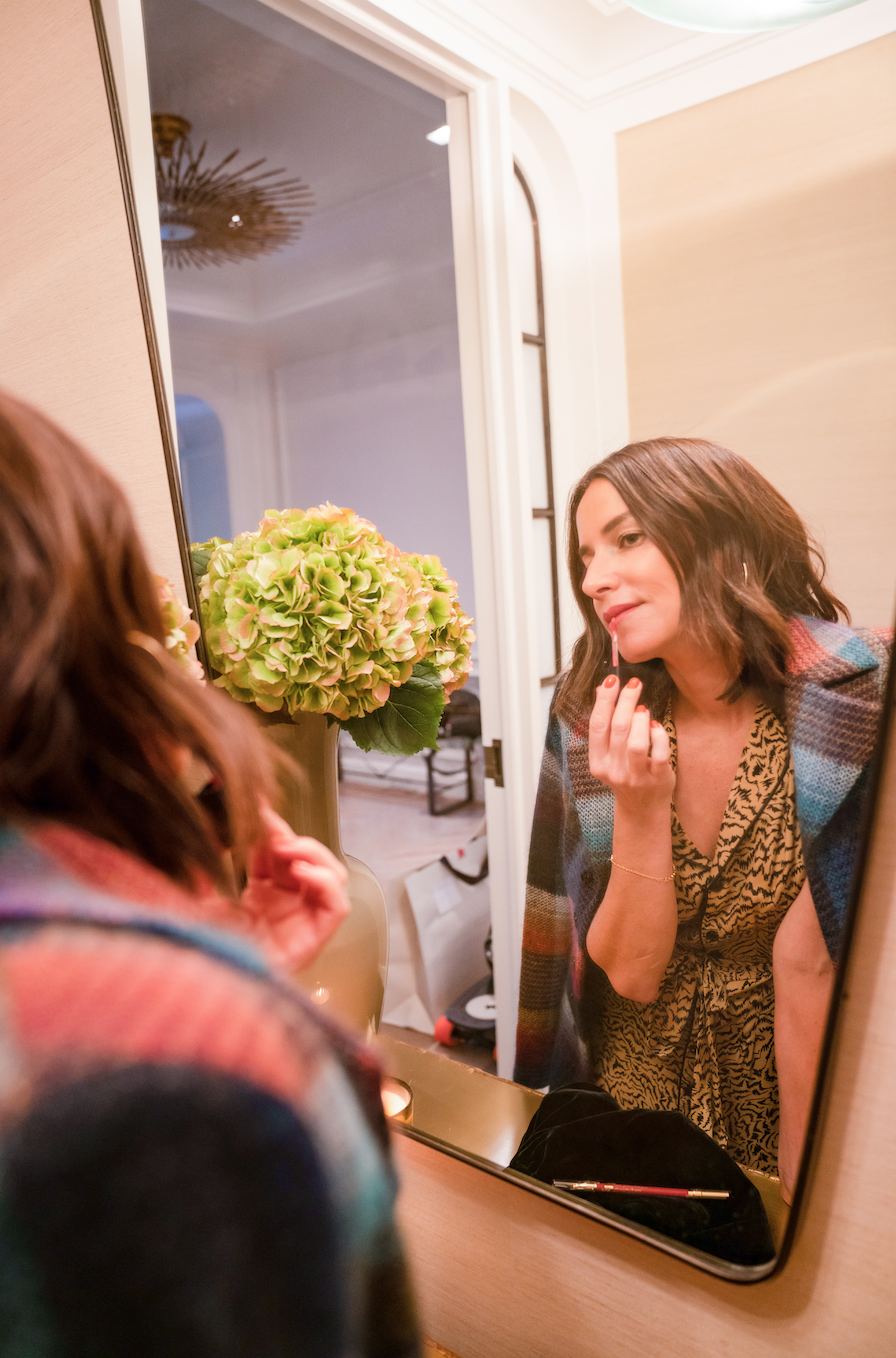 I definitely have had many lipstick and non-lipstick phases over the years. By that I mean, I'll go 3 months straight wearing lipstick as the main event and then 3 months where it's all about the lipgloss. Well, right now I'm in the wearing lipstick day and night phase. I recently purchased 5 gorgeous fall lipstick shades and each one comes with a story.
For years, my red lipstick shade of choice has been Heat Wave by Nars and while this is still in my rotation, I have relegated it to my summer collection. I recently read a Q & A with Rosie Assoulin, the kween of red lipstick, and she mentioned that her two go-to shades of red are Ruby Woo by MAC and Dragon Girl by NARS. Naturally, I hauled my bum to both boutiques and purchased them. All I Can say is that they are both universally flattering – bright but not harsh. I recommend wearing bronzer, layered with a rosy blush to keep things looking youthful. For bronzer, I recommend Chanel's Soleil Tan de Chanel and for a rose blush, I recommend Charlotte Tilbury's Rose Cliff or Tata Harper's Volumizing Lip and Cheek Tint.
I discovered this gorgeous lipstick shade, Rebellious Rose, by Estee Lauder while scrolling through influencer Camille Charriere Instagram feed. I asked her in the comments section which shade she was wearing and with 789K followers, I was quite impressed that she responded readily.
This is my first Estee Lauder purchase and for some reason, I'm so excited about that. When I purchased this long-lasting shade at Bergdorf's, David at the cosmetics counter mentioned this shade is the most popular in the world. I purchased a complementary lip liner, apple cordial – I guess you can take the girl out of Jersey but you can't take Jersey out of the girl. So back to this medium-dark coral color… I chose the matte finish but it also comes in vinyl and a metallic version.
I guess I do a lot of scrolling on Instagram,( I to choose to ignore the weekly report I receive on-screen time) because this next shade was inspired by another Instagram image with Karlie Kloss wearing a shade that I wanted to replicate. I'm not sure why I didn't ask her, but I did bring the image to the Charlotte Tilbury cosmetics counter and they matched her shade to a warm rose-toned shade called none other than Stoned Rose. I bought their Hot Gossip lip liner to match and this shade is a perfect neutral for day or evening.
During my lipstick moment, I asked for a shade that shouted Fall and they recommended Walk of Shame with a matching lipliner, also named Walk of Shame. This cashmere-soft berry rose shade creates a statement lip and happens to be one of their best sellers.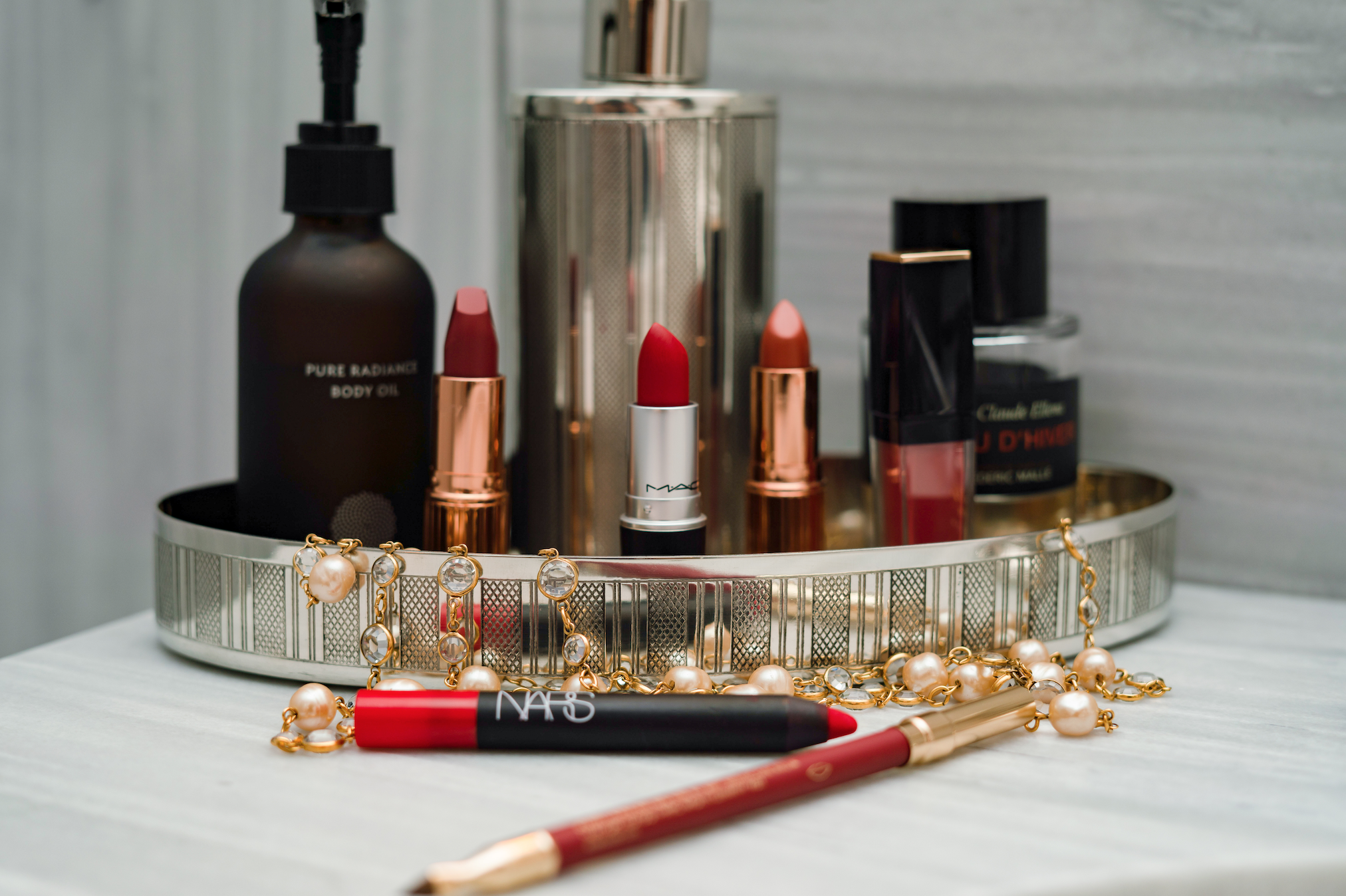 Be sure to pucker up this season with these fall shades. You will be thrilled!
Shop the post here: