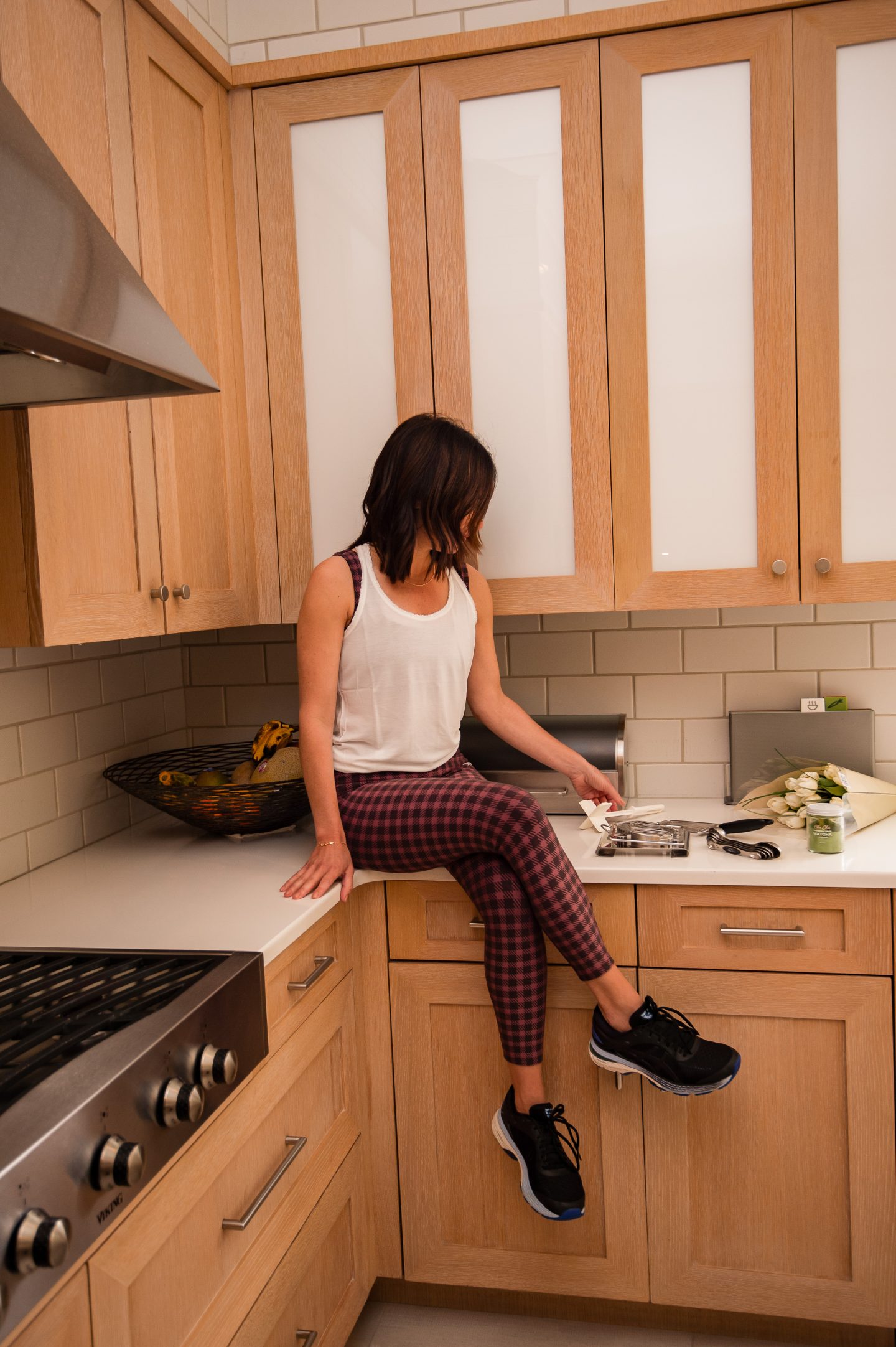 With more time spent in the kitchen these past few months, I thought I'd share my essential kitchen gadgets with you guys. I definitely got sucked into buying way too many over the years ie, that wall in the kitchen department at Bed Bath gets me every time. However, there are those select essential kitchen gadgets that are winners and remain my go-to kitchen gadget essentials when it's meal prep time.
First and foremost is this heat resistant meat chopper. I ALWAYS cook my chopped meat with this utensil, think spaghetti bolognese and beef tacos. This heavenly gadget finely breaks up the meat to perfection.

Is there anything more annoying than using a can opener that somehow misses a spot on the perimeter which prevents you from completely opening the can? I hate it when this happens!
I was recently introduced to the mother of all can openers, namely, this OXO Good Grips Locking Can Opener. This essential kitchen gadget never disappoints. Score!

I am obsessed with these dual-sided measuring spoons for so so many reasons.
First and foremost, I appreciate that I don't have to get the entire set dirty when I just need to use one spoon. Because they are magnetic, you're less likely to misplace them and I love that each measuring spoon has 2 sides. There are so many times when recipes call for more than 1 ingredient with the same measurement and I have to run back and forth to the kitchen sink to clean it. With this dual-sided set, I simply can turn it around, et voila!
Lastly, you'll notice that one of the sides is oval-shaped. This makes it easier when I need to dip into my spice jars which have a small opening.

Come summer, one of my go-to entertaining dishes is mozzarella with sliced tomato and basil. Having uniformed sliced mozzarella and tomatoes gives me a sense of satisfaction and also makes for an aesthetically pleasing presentation. This stainless steel soft cheese slicer enables you to create neat slices with one simple motion. Also worth checking out this tomato slicer.

Speaking of neat and uniform slicing, a mandoline slicer is another necessary essential kitchen gadget favorite of mine. I often use it for parmesan, fennel, potatoes, really any vegetable for that matter. It truly will elevate the look of your salad or any dish for that matter.

These heat resistant barbeque mats have been a real game-changer. It used to be that whenever I would grill salami, sausage, or bacon, they would slip through cracks – so frustrating! It's now so easy for me to cook so many of our family favorites. These mats are also great to use when barbequing fish, especially those that tend to get flaky.

Though not really a kitchen gadget, I feel like I needed to include a whisk as I find it to be a kitchen essential when prepping salad dressings. Simply stated it blends ingredients smoothly for the perfect consistency. P.S. Stay tuned for my favorite salad dressings post!

Do you have any favorite kitchen gadgets utensils? Please share below as personal recommendations are the best ones!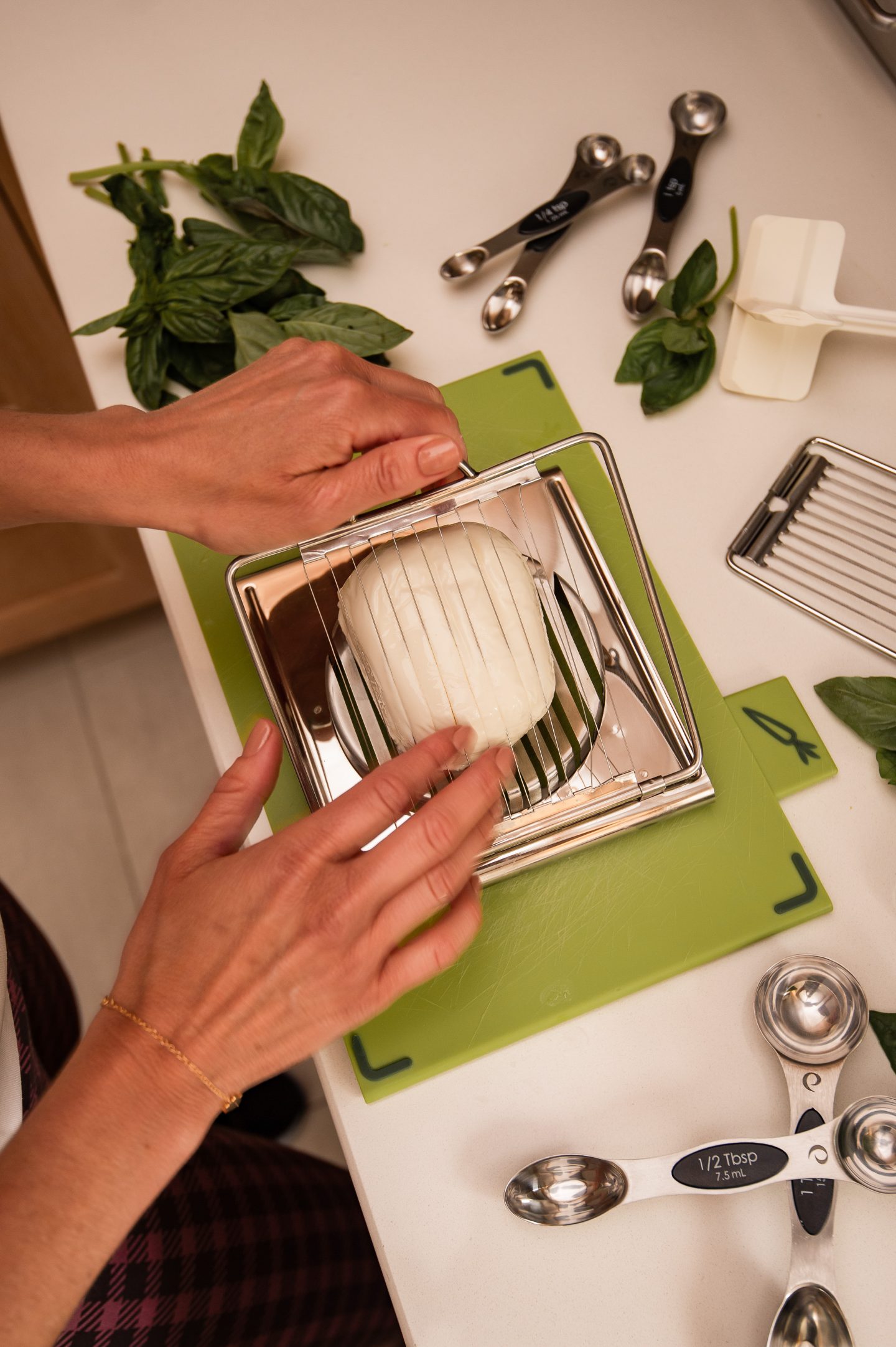 Shop the post here: