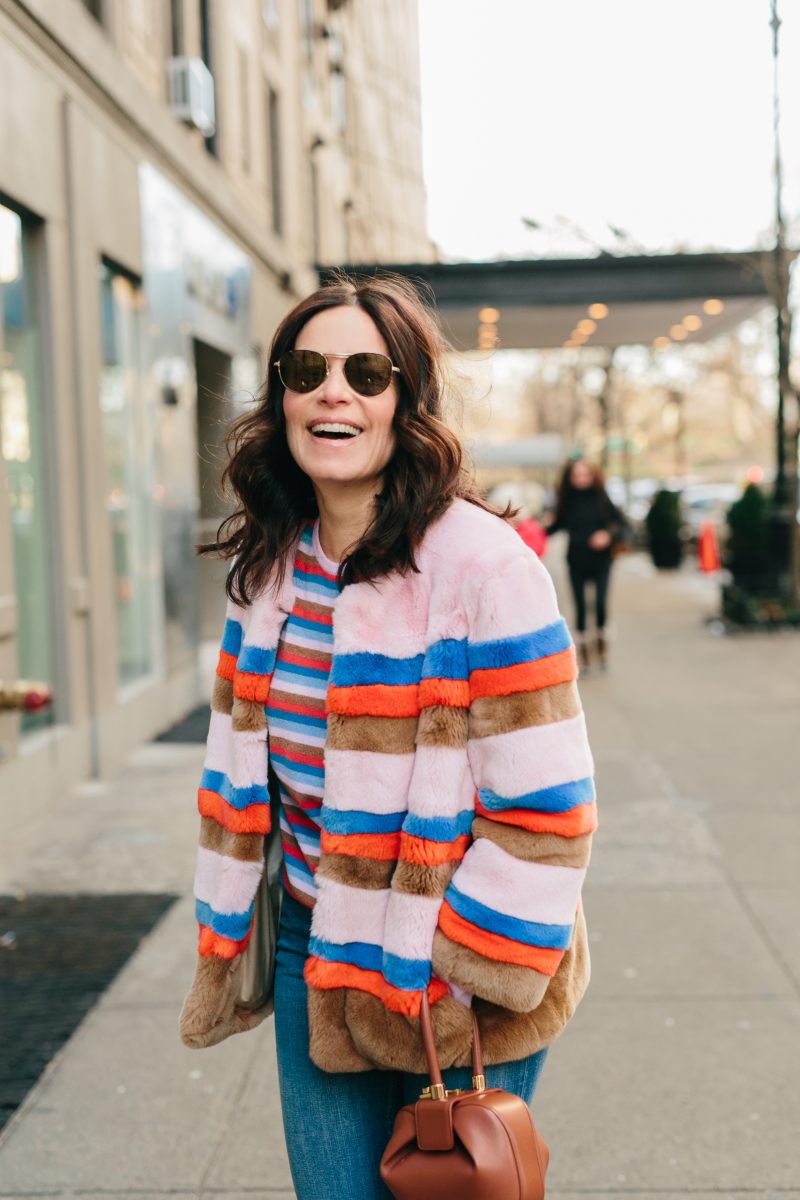 There are definitely pieces of clothing in my closet that bring a little cheer to my day just by looking at them. About a month ago, I popped in to my friend Nikki Kule's showroom, to celebrate the opening of the cutest KULE shop, located off of her office. I instantly fell in love with this striped rabbit fur jacket that seriously brightened up my day. Of course, I had to have it along with the matching candy color striped cashmere sweater. I love the contrast between the pastel pinks and bold blue and orange colors. I especially need a pop of color in winter time when the weather is so blah…
The 3/4 length sleeve is tres chic and the jacket itself is so warm and yummy. I was so excited to bring these pieces with me on a recent trip to Aspen and I received so many compliments. It's fun to mix up classic furs with something that is playful and has a pop of color.
While I always love the classic grays and browns, this colorful jacket is a welcome addition to my wardrobe.
As you know, I swoon for stripes always. My friend Nikki suggested I wear this jacket with the coordinating sweater and have the sleeve stick out. Since she is one of the coolest (and nicest) people with a cool and classic downtown vibe, I listened to her advice and wore it just like that. I paired it with these Rag & Bone cigarette jeans and Hermes leather ankle boots.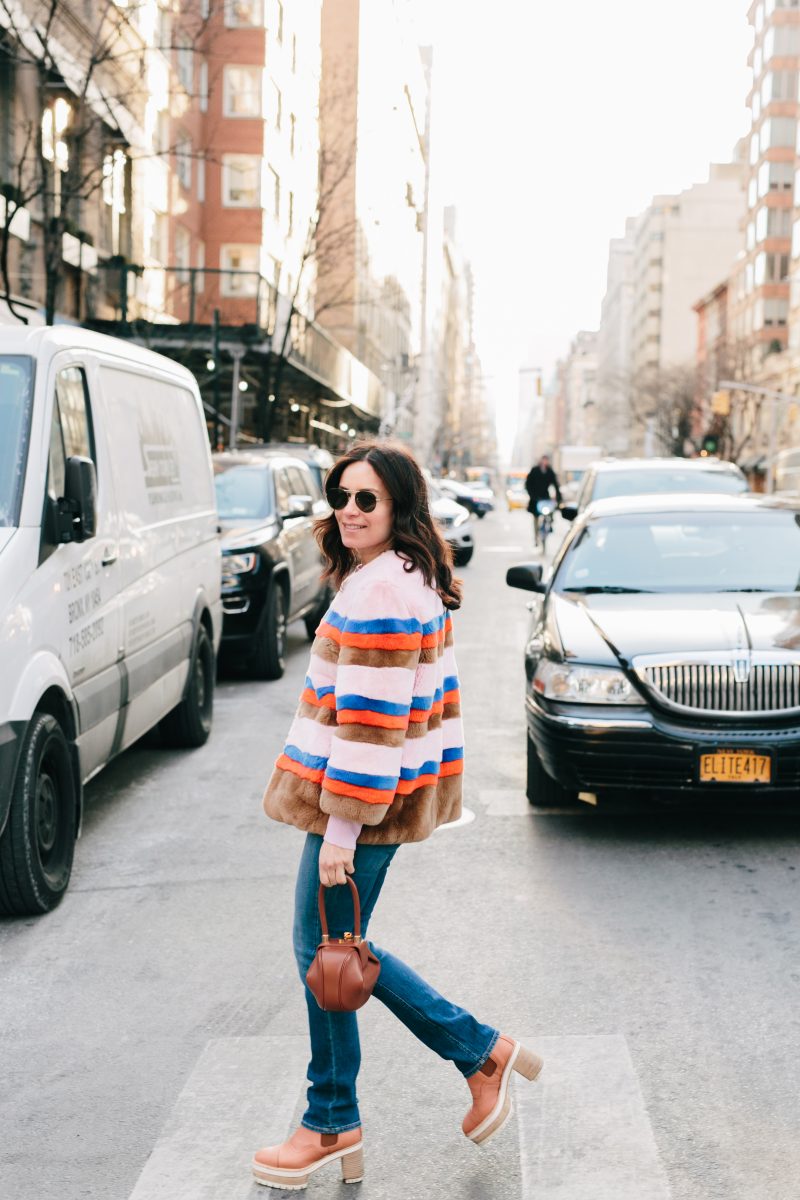 The jacket is actually surprisingly warmer than I expected so I am happy to report this piece is both fashionable and functional.
This Gabriella Hearst "Nina" bag is the perfect accessory to this outfit. I love the rich caramel color and the shape is quite original. While this bag is currently sold out, you can put your name on the waiting list here.
Color me happy!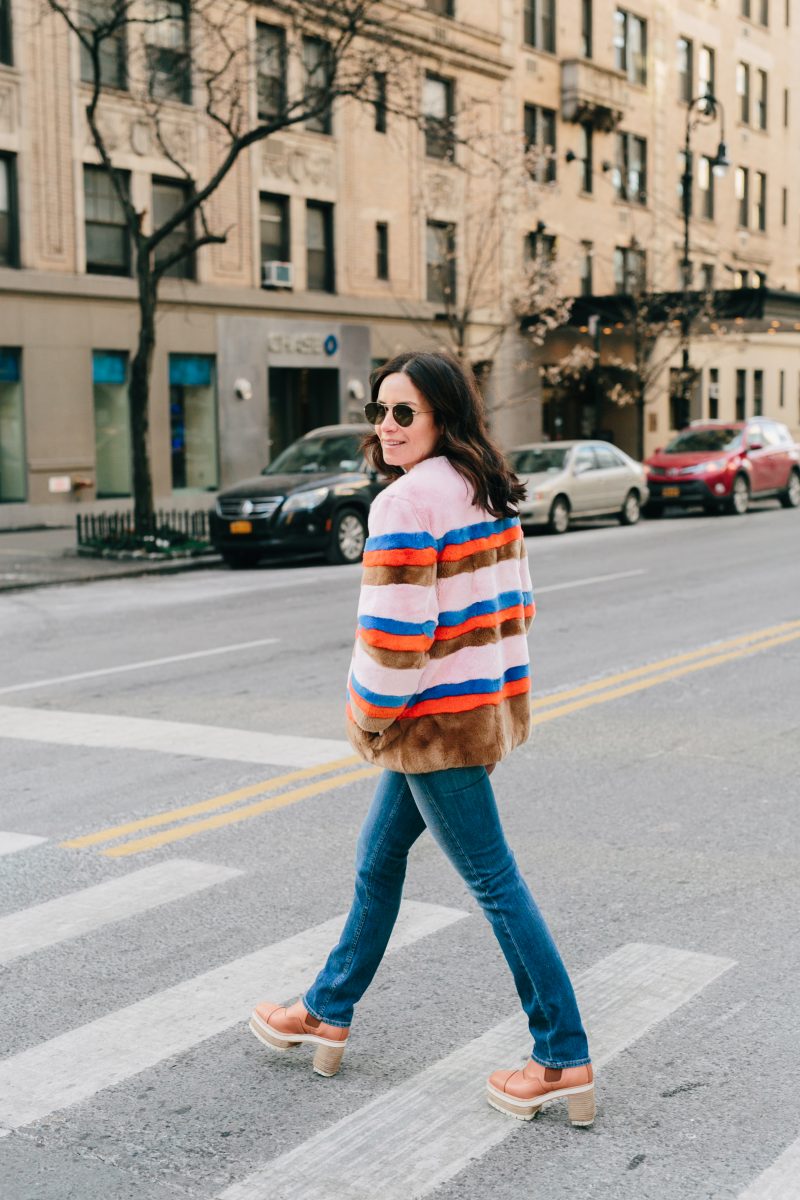 Shop the post here: