If you're a guacamole, fish taco and tequila lover, crave guaranteed good weather and magical views of the sea, visiting Cabo San Lucas, Mexico is a must.
We have traveled to Cabo before on organized Passover trips but this was the first time we vacationed here freestyle if you will – with the option of different dining experiences.
So excited to share my highlights and details of the trip…
My Cabo San Lucas Travel Diary: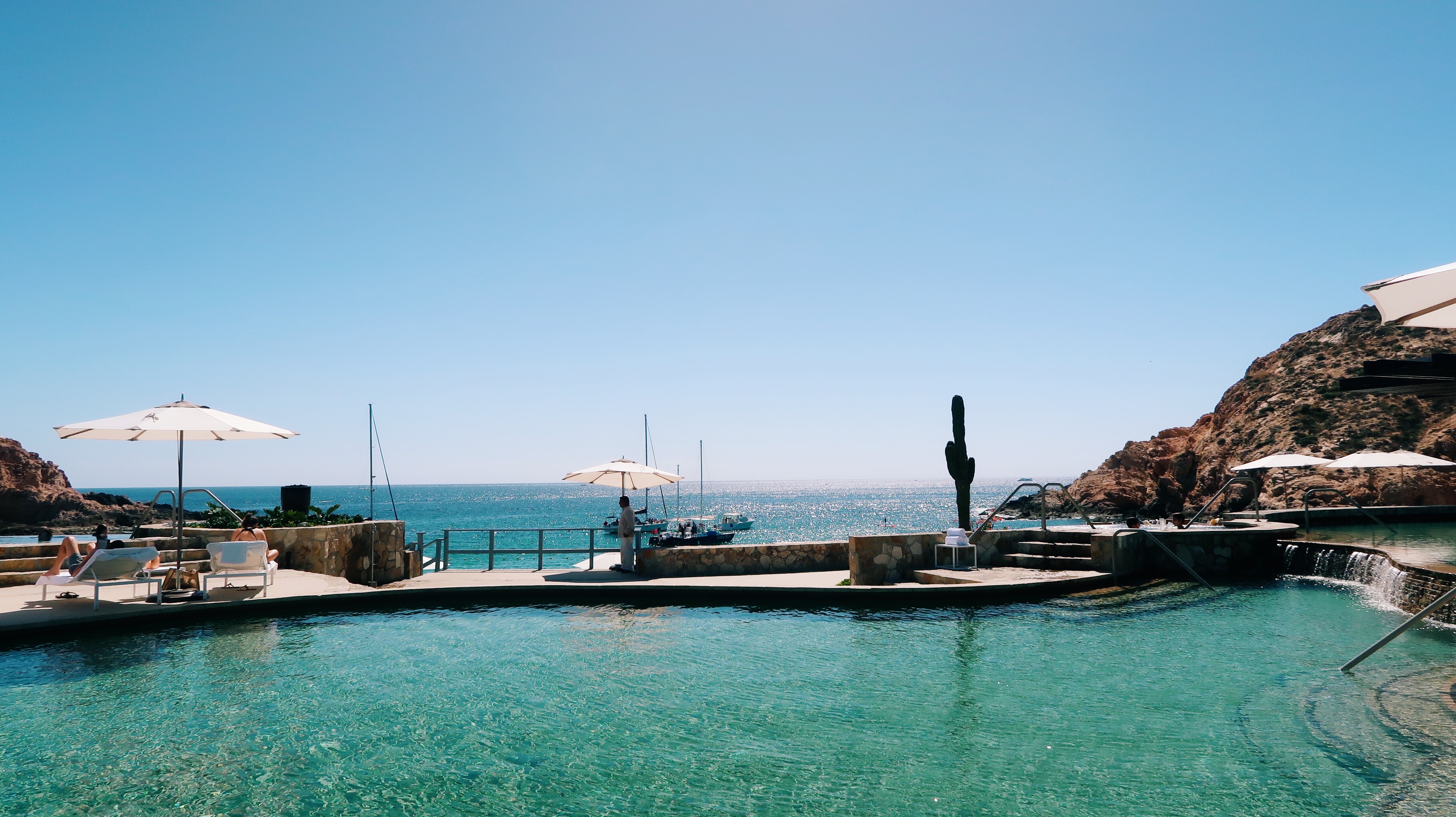 Where we stayed:
We stayed at the newly opened Montage Los Cabos and our stay was beyond perfect. The decor is modern and sleek and much thought was given to even the smallest detail – think indoor and outdoor showers, free floating bath tubs, spacious rooms with ample closet space (finally!), and the most comfortable beds.
The landscaping is artfully breathtaking but in the most natural of ways, with a melange of trees, cacti and flowers.
The service was impeccable and the staff attentive to your every whim. I was taken by their warmth, their pride for the beauty of their country, their work ethic and their desire to please their guests.
The spa is magnificent with long narrow walkways surrounded by lush greens. Because we were there for only 3 days, I preferred to soak up the sun rather than bath salts at the spa.
The gym had me at the stairmaster which happens to be my favorite cardio machine. They also had an impressive variety of gym equipment and the space itself was bright, open and airy with an adjoining studio for pilates and an outdoor space for spinning.
They have 2  lovely restaurants, Marea, the one overlooking the sea and the other, Mezcal. I found the food to be light and fresh.
Gorgeous pools, too many to count, including one at the spa.
What is most unique is that this hotel is situated in one of the few spots where it's safe to swim, snorkel, paddle board and kayak.
No trip is complete without a visit to the hotel boutique which is filled with clothing and accessories all handcrafted by Mexican artisans.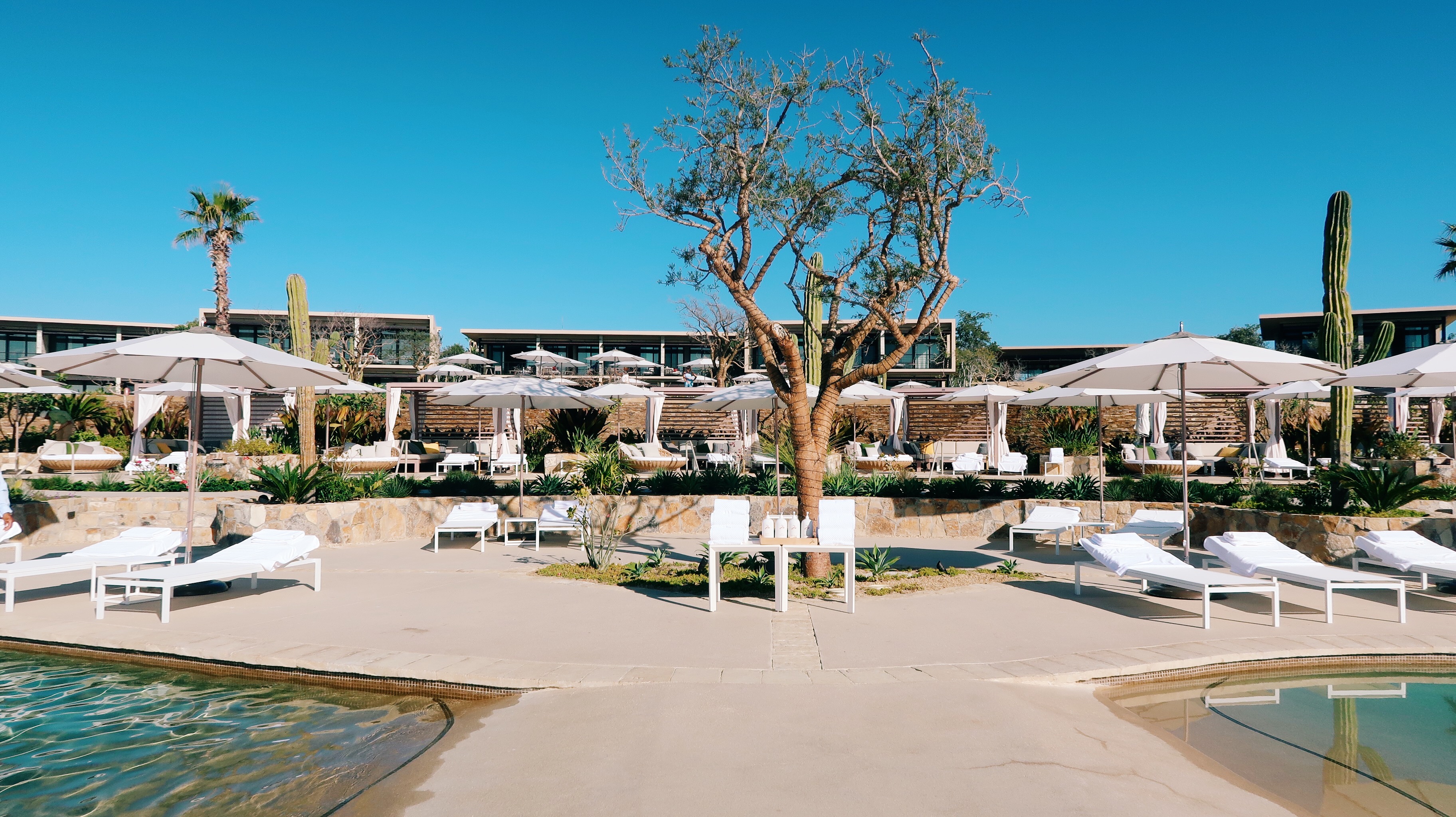 Our Itinerary:
With only three days to enjoy this blissful resort, I packed my days with a little gym, and a whole lot of sun with some tequila sprinkled in between.
Each morning began with a workout followed by breakfast and then straight to the beach. We literally just relaxed, read, played cards only to be interrupted with fresh mango, watermelon and coconut ice pops among other treats throughout the day.
Lunch was fish tacos and fresh salads poolside.  One day we actually ate lunch seated in the pool which was fun.
Each night we ventured out of the hotel to experience Mexican inspired  dishes.
My only regret was not venturing into town but I'll leave that for our next trip.
It was a lovely family vacation full of the usual laughs, cries and empty threats from me.
For those who plan to visit with younger children, I hear they have an excellent kids program.
I can't wait to visit Cabo again and though I haven't stayed in any of the other hotels, I would only return to this one- hard to exceed perfection.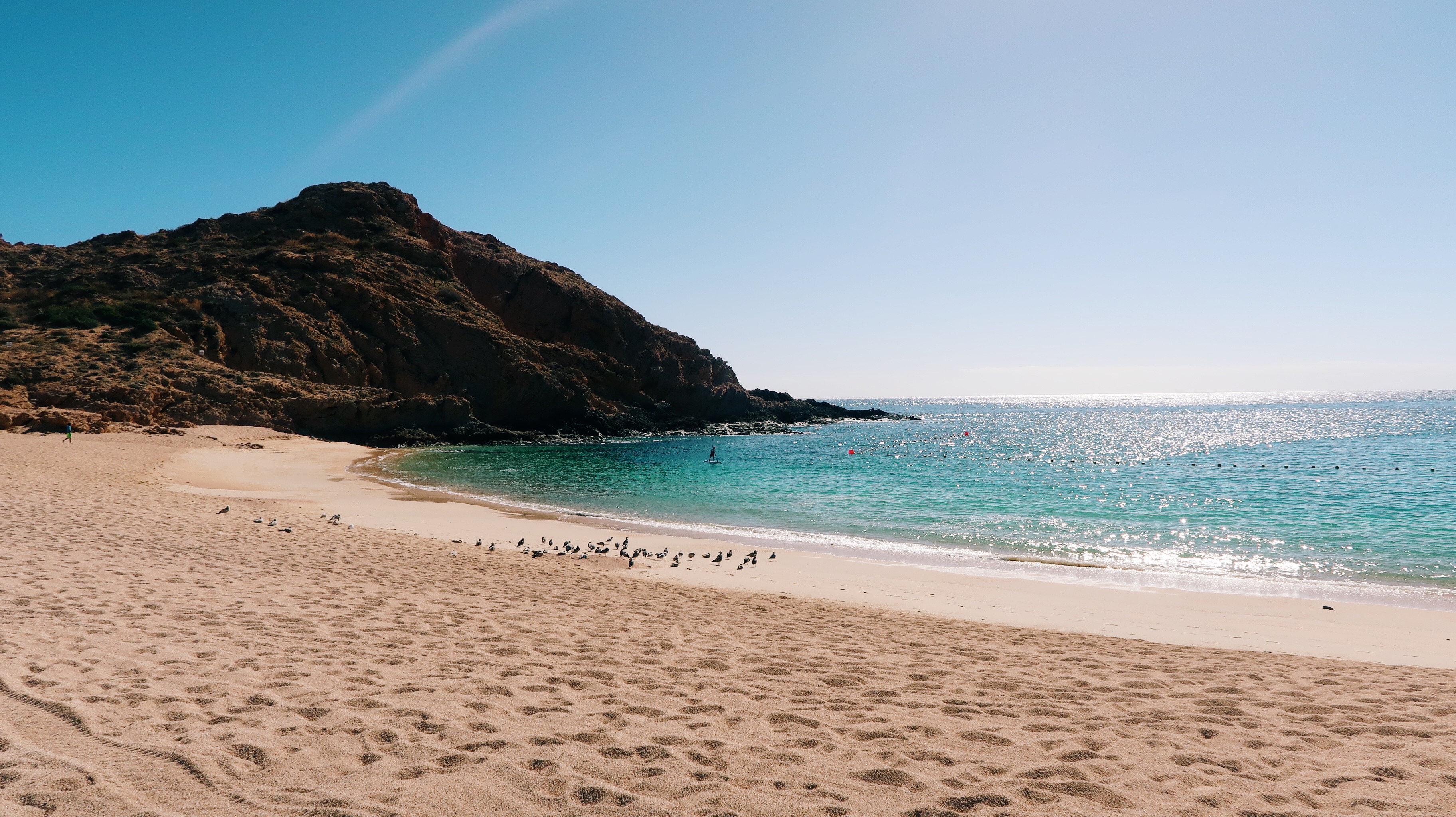 Dining Recommendations:
Toro – Latin Cuisine blended with Japanese and Chinese influences/indoor and outdoor seating
Flora Farms – Farm to table/live band/be sure to visit the shops and grocery
Acre – Farm to table/delcious food/ outdoor dining/beatiful bar scene/ roof top lounge
Mezcal – Gastronomique Mexican cuisine in an elegant poolside setting
Edith's – Thoroughly Mexican cuisine in a thoroughly Mexican setting