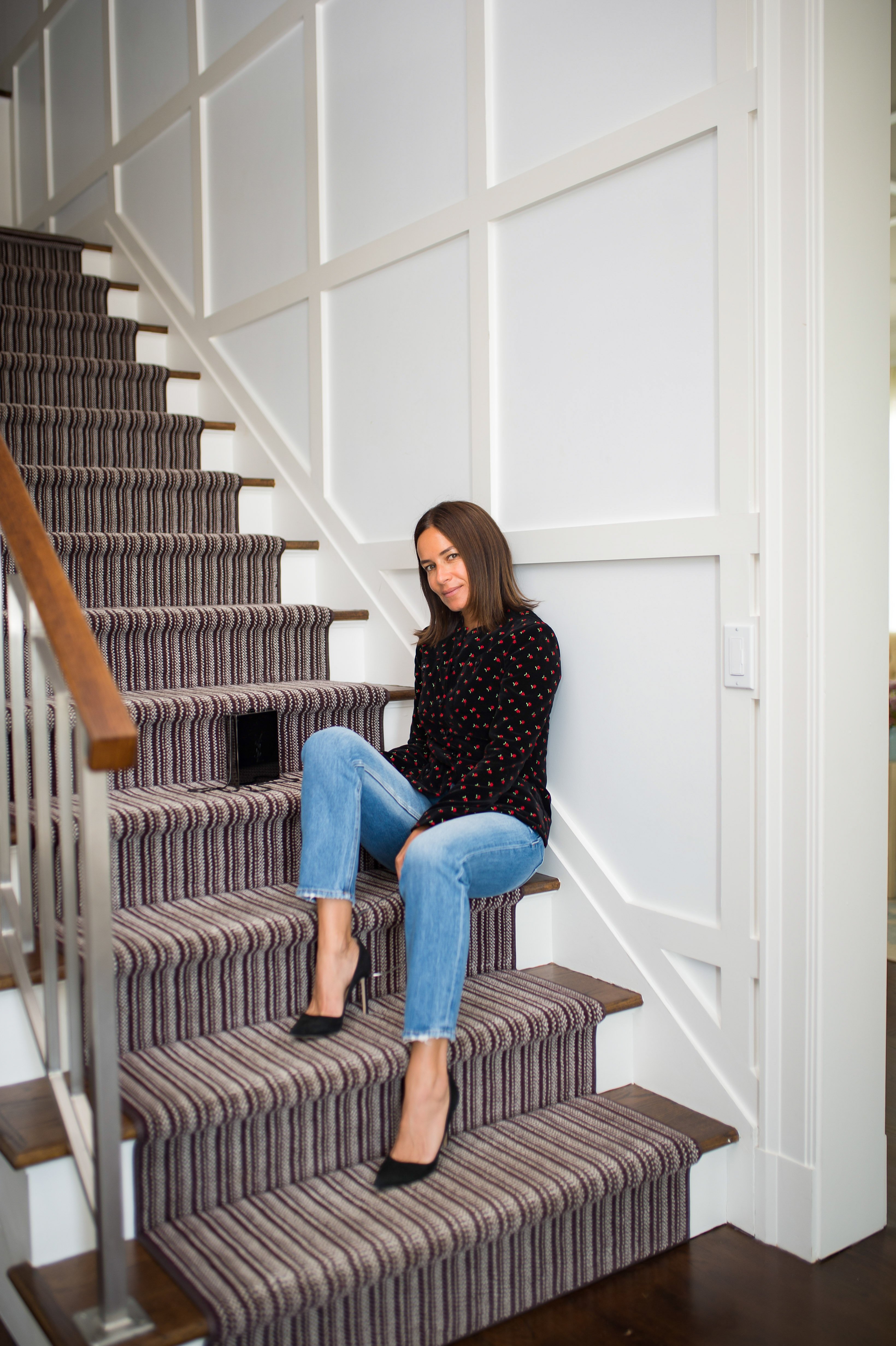 Forget about the LBD for just a moment and let's discuss the LBP- as in the little black pump, or not so little, if you will.
This month's must-have is the black pump. You would think that as a fashion blogger/fashion lover, I would own a basic black pump but I don't. I have strappy versions, evening versions, embellished versions but no classic go-to pump. I can't tell you how many times I've needed a pair only to have to improvise. That was until my daughter Vivian requested a pair last year for an event she was attending, and it was then that I realized how essential this basic accessory is to my wardrobe. Thankfully, we are the same size, at least for now, so I have been able to borrow hers whenever needed. We're talking about a
Manolo Blahnik
4 inch heel. But as a 44-year-old woman, I thought it was high time to purchase my own from none other than
Mr. Gianvito Rossi
.
I'd never sacrifice fashion for comfort and vice versa – they must go hand in hand, or in this case foot in foot.
Everyone has a heel height they're comfortable with. When it comes to elegant cocktail attire, you will see me in no less than a 4inch stiletto. On more casual evenings, I will opt for a thicker or mid-heel height – think 3 inches. For day time, lunches, meetings or when I'm just in the mood to get dressed up, I go for a kitten or 2-3 inch heel height that has more of an attitude – so not your basic stiletto.
I typically prefer suede for evening and leather for the day, but given the right shoe, I can easily be persuaded to change my mind. Velvet is a no brainer and the ultimate luxe.
There are certain wardrobe staples that are worth investing in and the black stiletto is one of them.
To quote Coco Chanel, "A woman with good shoes is never ugly."
Shop stilettos here:

Shop mid-heel height here:

Shop kitten height here:

Shop evening heels here: