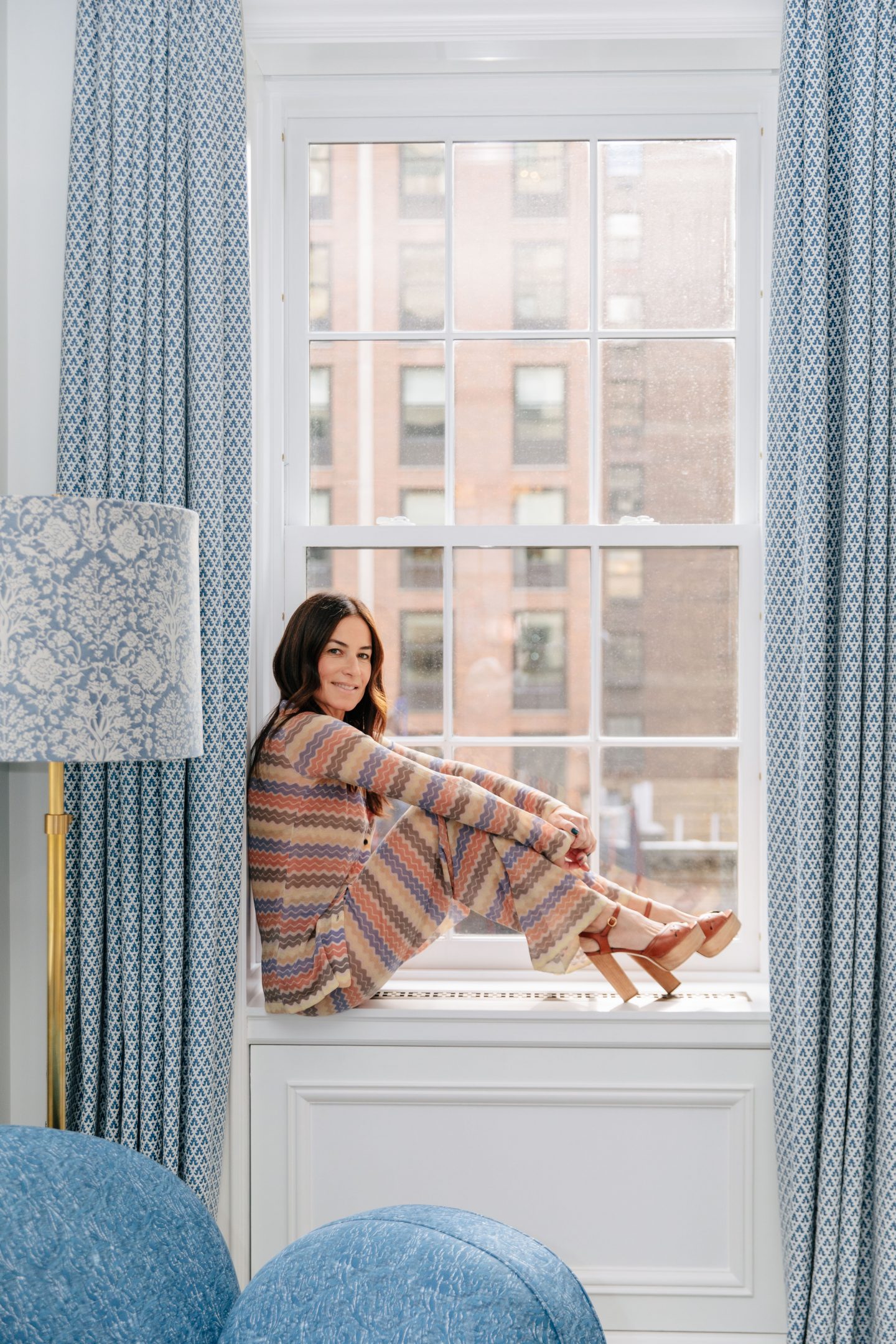 I hope everyone's spring is off to a wonderful start.
It's been a hot second since I wrote my last new & notable monthly post (January oops!), something I hope to be more consistent with going forward. For those of you who are new to Fortune Inspired, at the end of (almost) every month, I share a recap of any books, shows, recipes, fashion pieces, etc… that are worth the mention.
Let's begin with books…
I definitely buy more books than I actually read because well, I just love books. It's one of life's enjoyments, and it's a way for me to unwind and relax, especially on a Saturday, over the summer, and on vacation, pre wine o'clock that is.
This month I began reading The Many Lives Of Marjorie Post, who was an American businesswoman, socialite, and philanthropist. She was also the owner of General Foods. Many thanks to @keliteracy for this wonderful recommendation.
Other books I purchased this month are:
1. The Magnolia Palace
2. How To Be Perfect
3. Woman On Fire
4. Sister Stardust
5. If In Doubt, Wash Your Hair
When it comes to T.V. time, I don't do much of it, but… I did get to finally finish watching Inventing Anna which is worth the watch and the movie The House Of Gucci.
I haven't gotten too experimental in the kitchen so I don't have much to share in terms of recipes but I thought I'd share 2 new spice obsessions from Trader Joe's – their Green Goddess Seasoning Blend and Italian Style Soffritto spice. I have been dousing the GG onto my scrambled eggs, salads, you name it and, so far, I have added the Soffritto spice to vegetables before roasting them in the oven. Another spice that I have highlighted in the past but can never give enough attention to is Daphnes & Chloe Smoked Chili Flakes.
Speaking of spices, if you like salmon and you like everything spice, spray some olive oil spray on a piece of salmon and then coat both sides with everything spice, then roast in the oven until your desired doneness – is this a word? You can add spicy mayo or soy sauce (I use Bragg's as an alternative) on the side but I find it quite tasty on its own.
On to fashion…
Here are a few finds plus some items on my currently coveting list:
1. Michael Kors Rattan Clutch
2. Alessandra Rich Silk Mini Dress
3. Emilio Pucci Printed Cotton Pants
4. Sleepy Jones Floral Pajama Set
5. Ulla Johnson Blue Cotton Wide Leg Pants
6. Rixo Polka Dot Blouse With Poplin Collar
7. Women's Sexy Saint Laurent High Heel Sandals (cream but I also like red)
8. Cleobella Ivory Boyfriend Dress, Garnet Kimono, and Aria Mini Dress
If you haven't had a chance to shop my blog this month, here are my March top 3 best selling products:

1. Neous Black Kitten Heel Sandals
2. Larroude Mule in Natural Raffia
3. Neous Cream Leather Sandals
Now that the weather is getting nicer, I love any excuse to go outside and get some fresh air. I definitely am biased towards my Nespresso coffee that I make at home but when I do venture out, my go-to places are Sant Ambroeus, Ralph's Coffee, Butterfield Market
(I love their iced hazelnut coffee), Most recently, I tried a Chai Tea from Noglu and an Americano from Bel Ami Cafe, 2 cute and charming coffee shops I visited for the first time this month.
For anyone who is a Nespresso lover, I thought I'd highlight this sleek and chic canister to hold your coffee pods.
If you are in the New York City area and want to treat yourself to a self-care activity, try the Face Gym on the Upper East Side. Until now, I've always gone to the Saks 5th Avenue location but I do prefer the convenience and quietness of their UES spot.
I also have been loving Fashion Nails & Spa for gel manicures. They have multiple locations as well and an endless option of colors to choose from.
And here you have my New & Noteworthy in March recap.
See you here, same time, next month for my April highlights!
xo
Shop the post here: