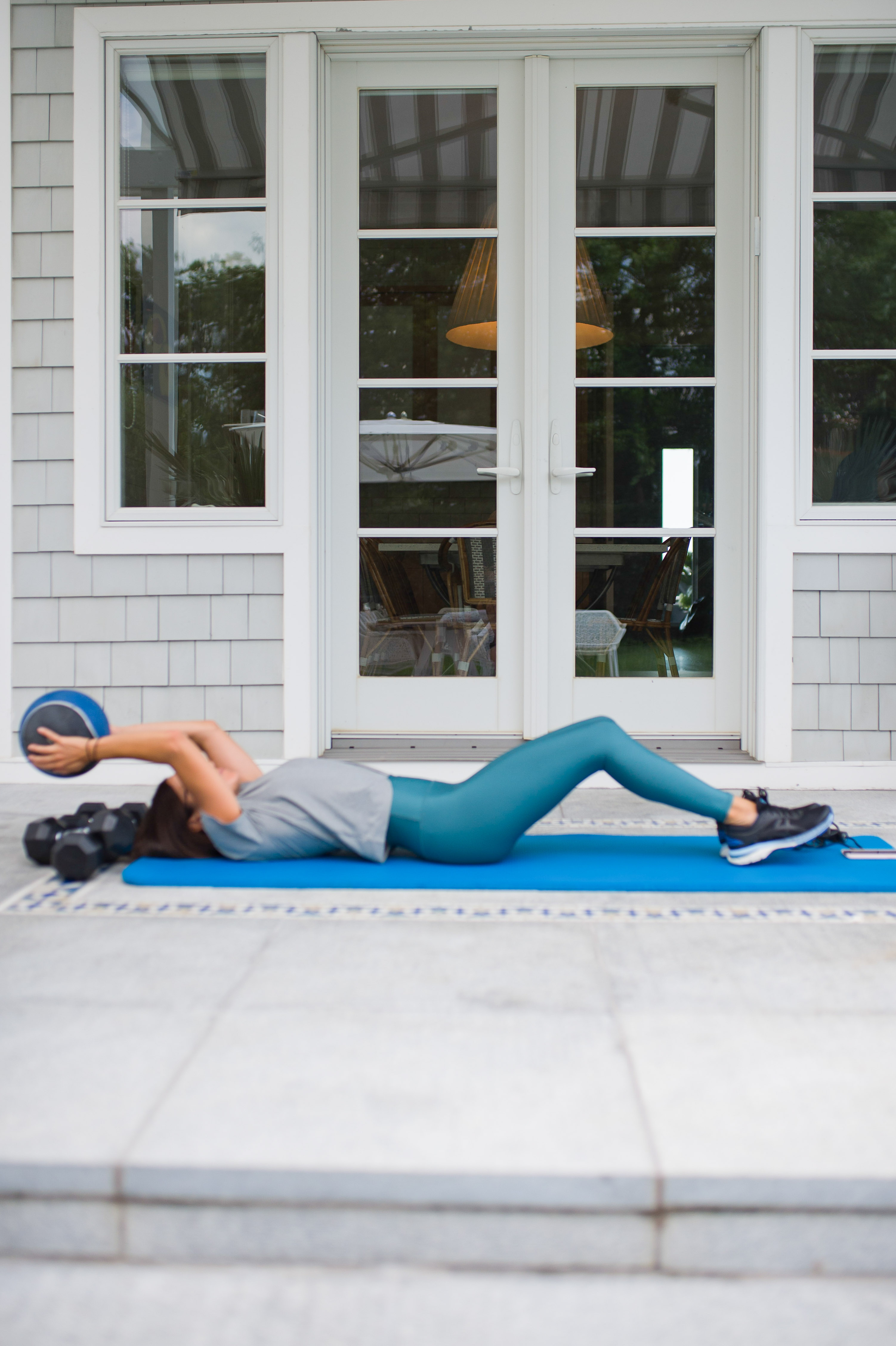 When it comes to workout wear, leggings in particular, I opt for a select few. I'm also quite picky which is probably another reason why I have a limited selection of options to choose from. So when I do come across workout leggings I love, I must share them with you guys.
Back in June, I visited the Back 2 Basics fitness boutique on the Jersey Shore and was introduced to the High-Waist Airlift Legging by Alo. These leggings are as the name suggests…they enhance and compliment the figure. The fabric is super comfortable, like a second skin, and I always appreciate a high waist a la – suck it all in – detail.
Bonus points…I recently read that the material Alo uses for these leggings repels odors and inhibits bacterial growth – who knew?
I've basically been wearing these leggings for most of the summer because I feel really good in them and I truly believe that finding workout clothes that make you feel like a badass is a great motivator for working out.
I hate to admit it but I do have Fall on my mind and always like to refresh my fitness wardrobe with a few new workout leggings.
I currently own the Alo leggings in black and seagrass and just saw a terrific navy shade and camo print on their site which are already in my shopping cart. I am eagerly awaiting the release of their fall colors. Will keep you posted on that!
One thing to note about these Alo leggings…I buy the 7/8 length and these usually end up being full length on my petite frame. If you are on the taller side, I suggest the full-on legging length. Otherwise, you can always tailor your leggings. I do!
Another Alo legging style that has me really giddy with excitement for Fall is the high waisted Alosoft Momentum Legging. I'm obsessed with the blue haze and caramel shade but for those who prefer to stick to the basics, these also come in dark grey.
Shop Alo leggings here:



Another brand who is my go-to for all things comfort is Beyond Yoga. I came across these shiny rose gold leggings which are pretty much out of my comfort zone but you only live once so why not go for it? Right? I'll keep the top simple and wear it with a roomy white tank or tee. If you don't own any Beyond Yoga leggings, please treat yourself and you can thank me later.
Shop Beyond Yoga leggings here:

To complete the round-up are these salmon-colored leggings by Nike. I love textured detail and the tone on tone action. This color will be the perfect way to transition into fall. 
Shop Nike leggings here:

To give you one leg up on this post, I decided to try something new for you and pair these workout leggings with tops and tank options. Hope this makes life or your workout wear decisions a bit easier. Drop a note and let me know what you think!
Now all you have to do is get your booty to the gym!
Shop the post here: