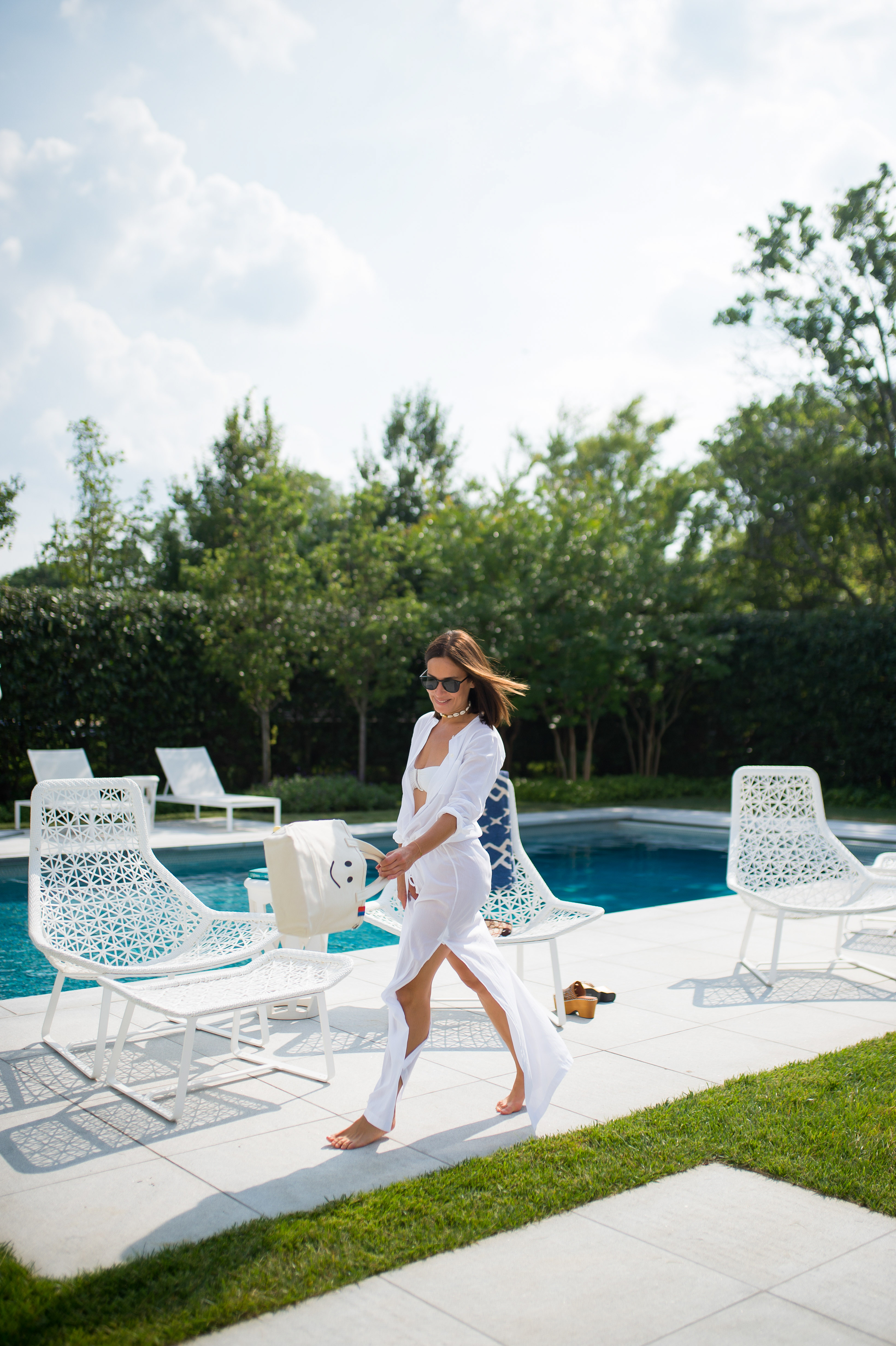 When I pack for a day at the beach, I put much thought into what beach bag essentials I bring along as if I won't be returning for a while.
There are always essentials that come with and I've included some unique add-ons for fashion, fun and entertainment purposes.
First is this uber cool beach mat by Loewe. I'm literally all over this Ibiza print canvas and bamboo mat. The leather shoulder handle makes it easy to carry and frees up your hands to tote your beach bag – which brings me to my favorite beach bags of the season. I've been using this canvas smiley tote by Kule  (shop similar ones here). I am really coveting this mini Loewe raffia beach bag which is completely sold out so if you know someone who knows someone, please let me know. For now, I'm on the waitlist. How I hate waiting…
Chloe makes a pretty woven raffia beach bag wrapped in a printed twill silk equestrian motif. A bit delicate, but I'm thinking worth it? Might be a good idea to slather up before heading out.
Shop beach bags here: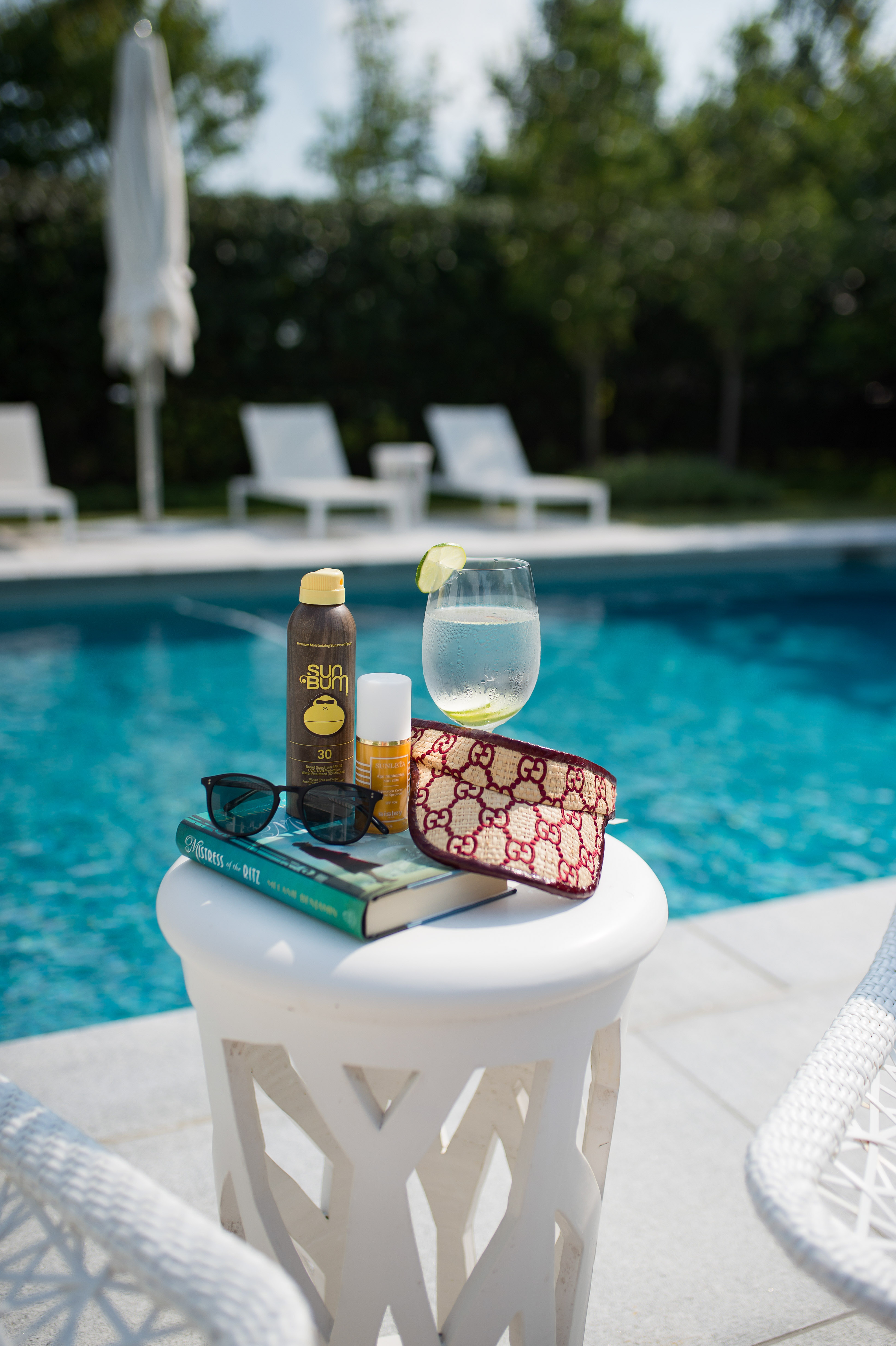 The most important of the beach bag essentials is sunscreen. My sunscreen of the moment is Sunbum for the body. Their coconut scented body spray on has me like… I also rotate in Hampton Sun or Neutrogena body protection spray for good measure. For the face, I splurge on Sisley's Age Minimizing Sunscreen  Cream with an SPF of 50+.
Shop sunscreens here:

My current read which comes with me but hasn't gotten read just yet thanks to lychee martinis and the like is Mistress of the Ritz. Stay tuned for my upcoming reading list and see here for my most recent book roundup. 
I always have the intention of wearing a hat to the beach. While they are most stylish, I find them hard to relax in while lounging, which is why I opted for sun visors this season, which happens to be trending. Eugenia Kim, Prada and Gucci all have cool versions. To get this look for less, check out this, this and this version here.
Shop visors here:

For a little beach entertainment, I love roll up backgammon sets. This one by Smythson is my favorite but Hector Saxe also makes a fabulous version. 
Shop travel backgammon sets here:

On to beach towels…Just bought these Tulum inspired striped towels with pom moms by Matouk for my back yard and are also great for toting to the beach. 
Shop Matouk beach towels here:

Last but not least, is this clever all in one Aquio water bottle (or whatever bottle)/blue tooth speaker. Bring your party to the beach and listen to your favorite tunes all day long. I personally favor the pastel pink but check out other color options here.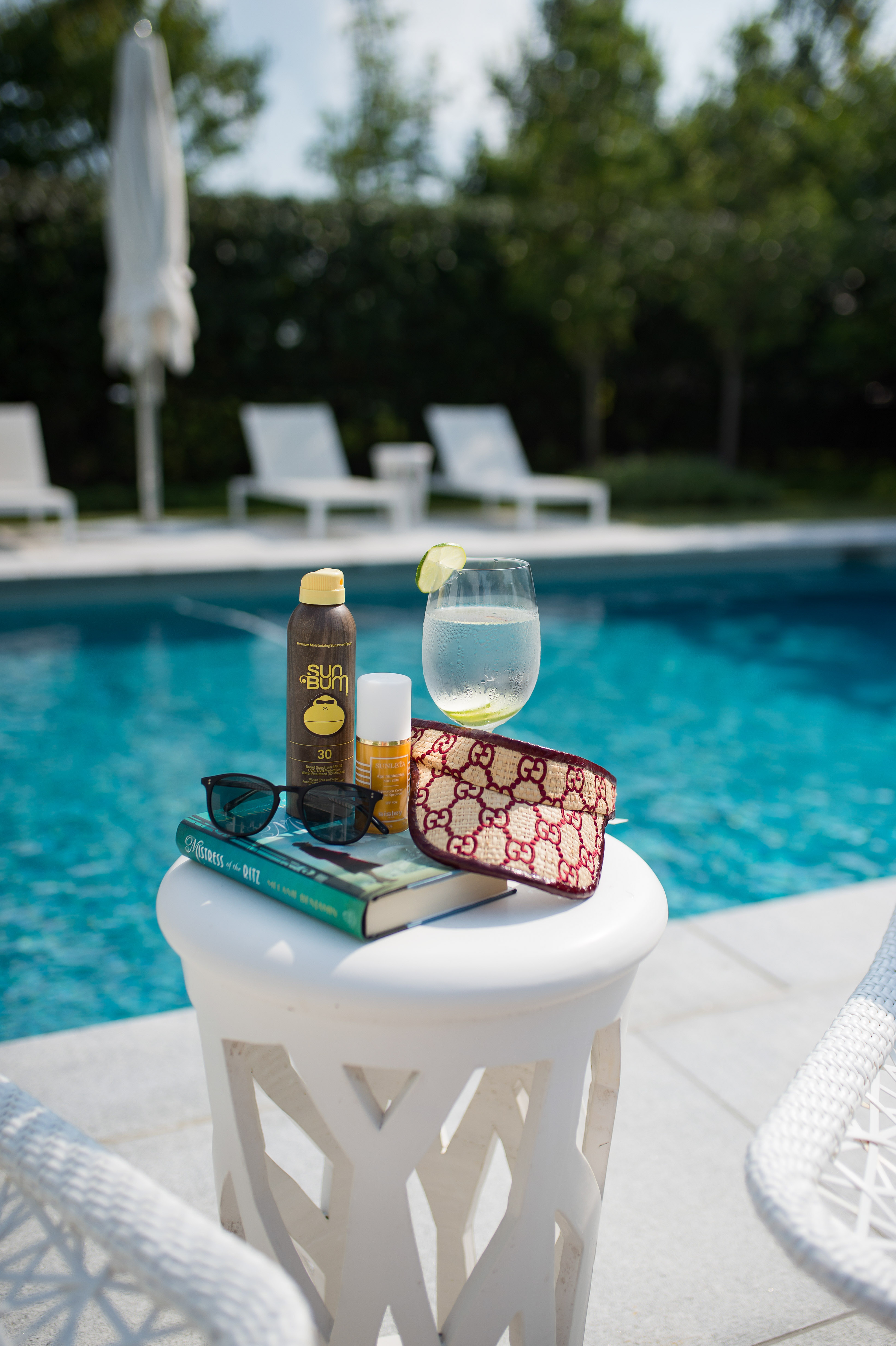 What are your must-have beach bag essentials?
Shop the post here: