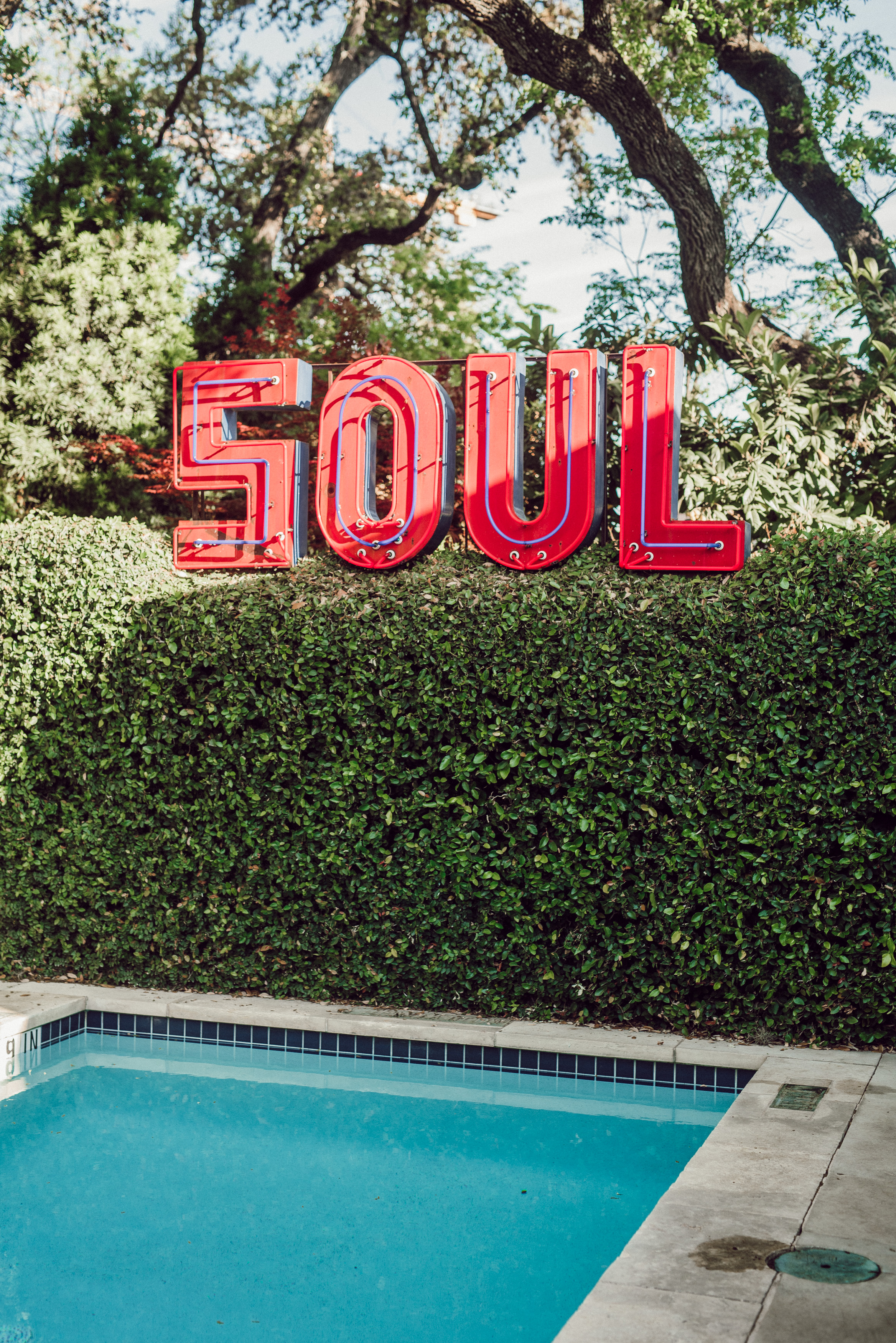 In case you didn't already know, I have a goal to visit all 50 states by the time I turn 50. I call it my "50 by 50". This past week I had the opportunity to visit Texas for the first time! I chose to hit the city of Austin as I've heard it's hip, cool and very up and coming.
Three of my friends (we call ourselves the wolf pack) joined me for a 48 hour trip of touring, dining, shopping, lots of heart to hearts, laughs and just good ole girl time!
We chose to stay at the Hotel Saint Cecilia as it is known to be thee place to stay for its central location and charm.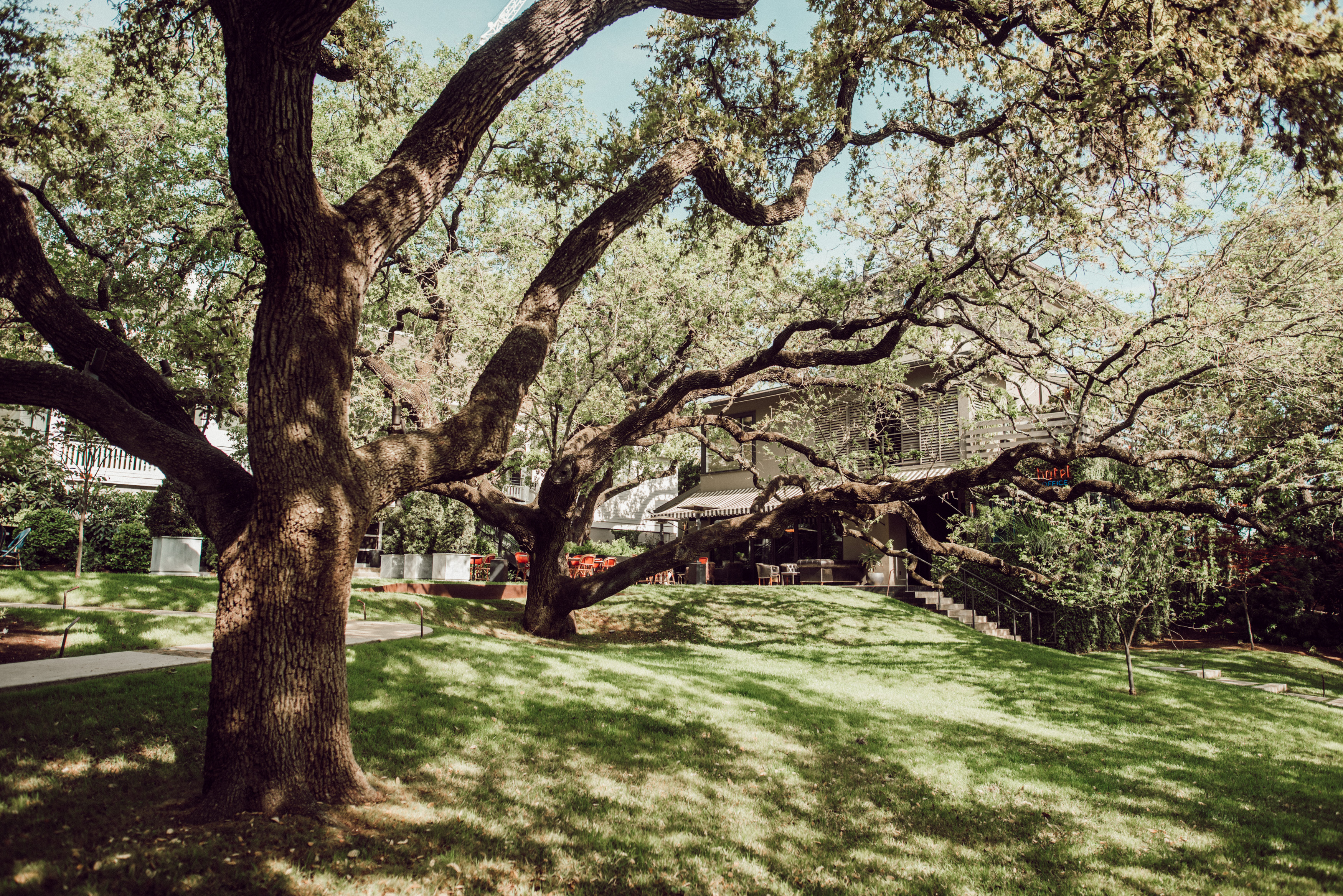 Located right off of South Congress Avenue, this 14-room hotel, is colonial style with a quaint sitting area for coffee and cocktails and a cozy bar/lounge area – think fireplace and vintage leather couches for, well, more coffee and cocktails.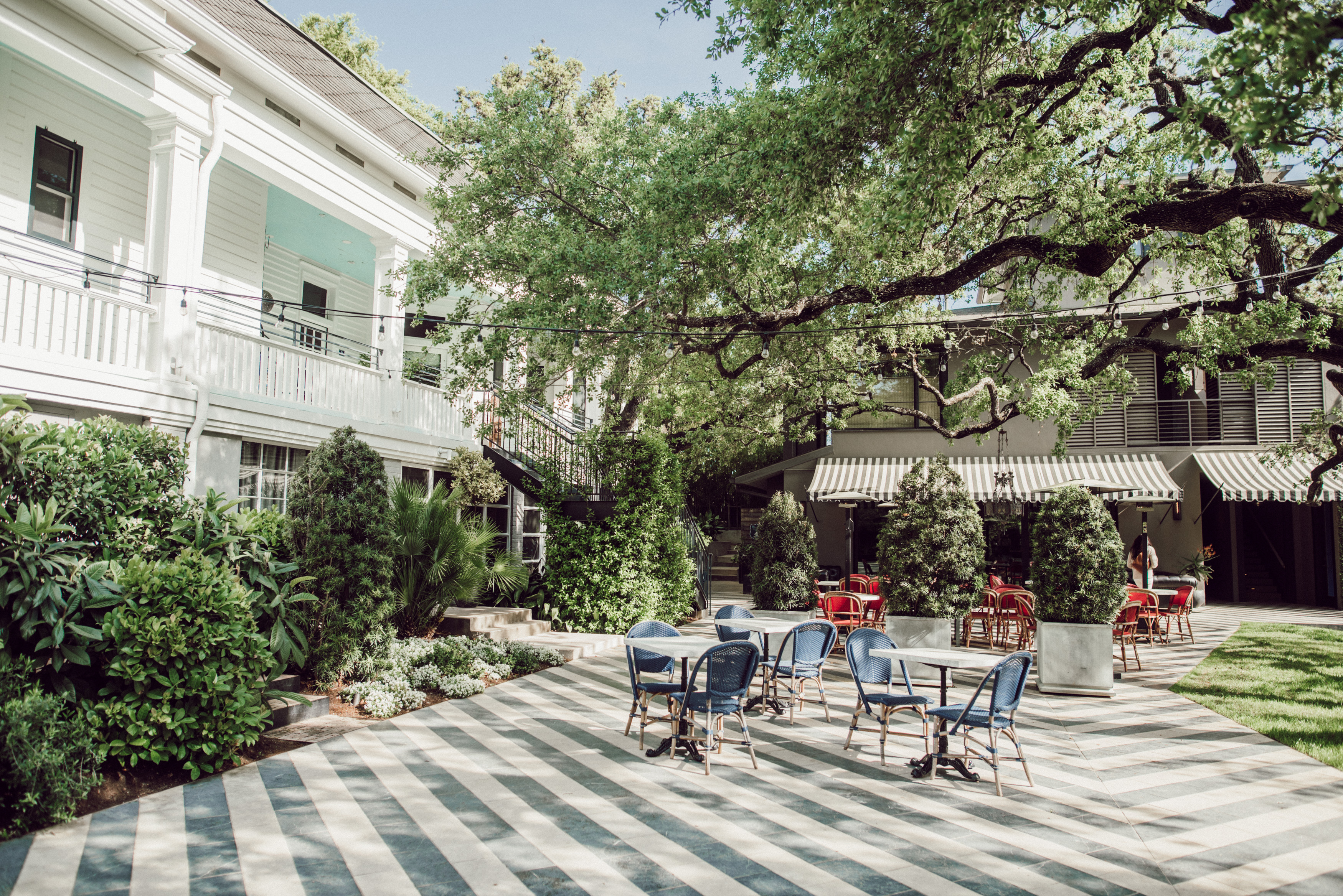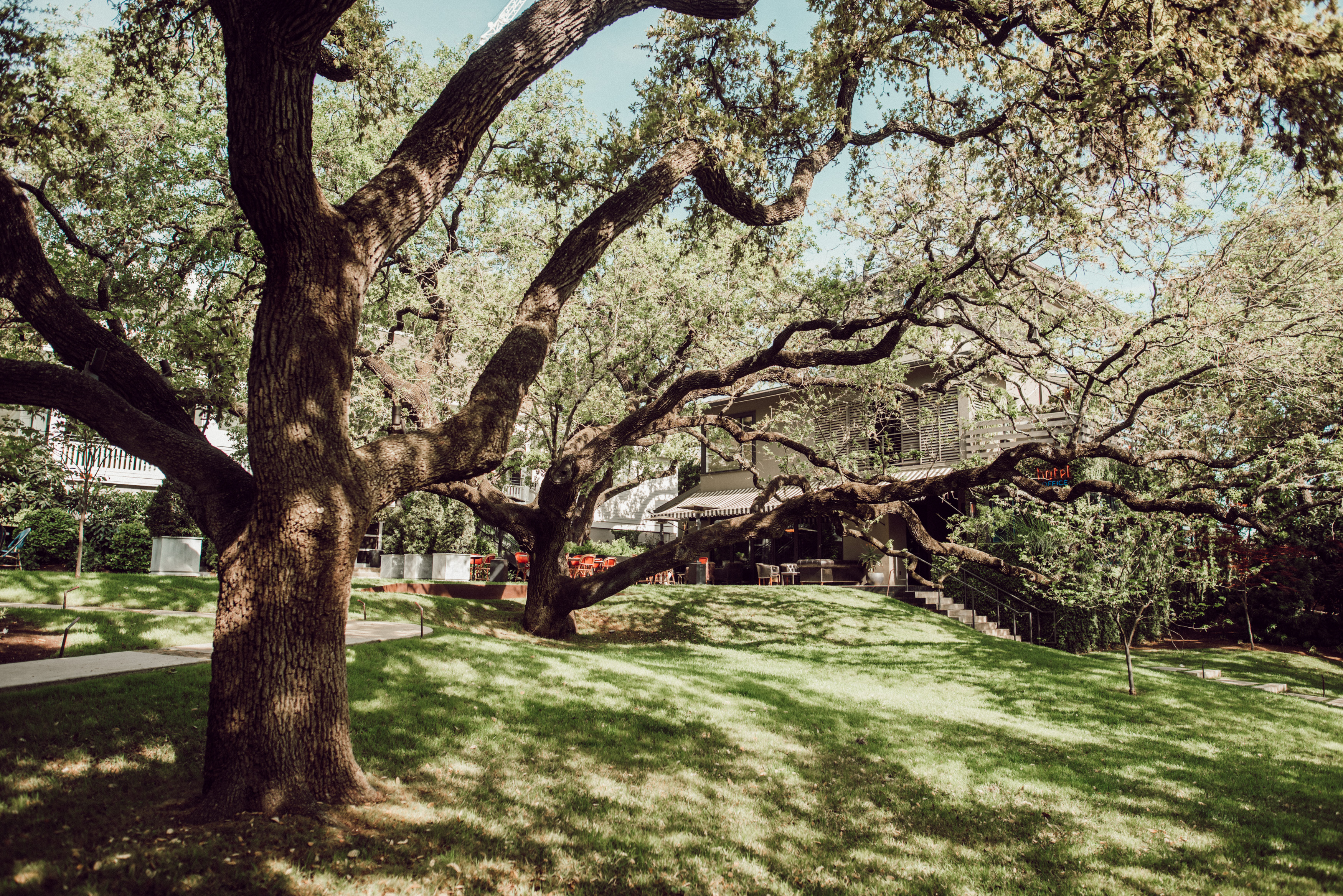 The room decor is a completely different story. Each room has a slightly different vibe. One of my friends' rooms had an Austin Power inspired feel as in "shall we shag now or shall we shag later?" Another friend had a room with a retro kitschy vibe to it. I preferred my room as it was the brightest, most spacious and located on the second floor (room 14 if you ever decide to visit).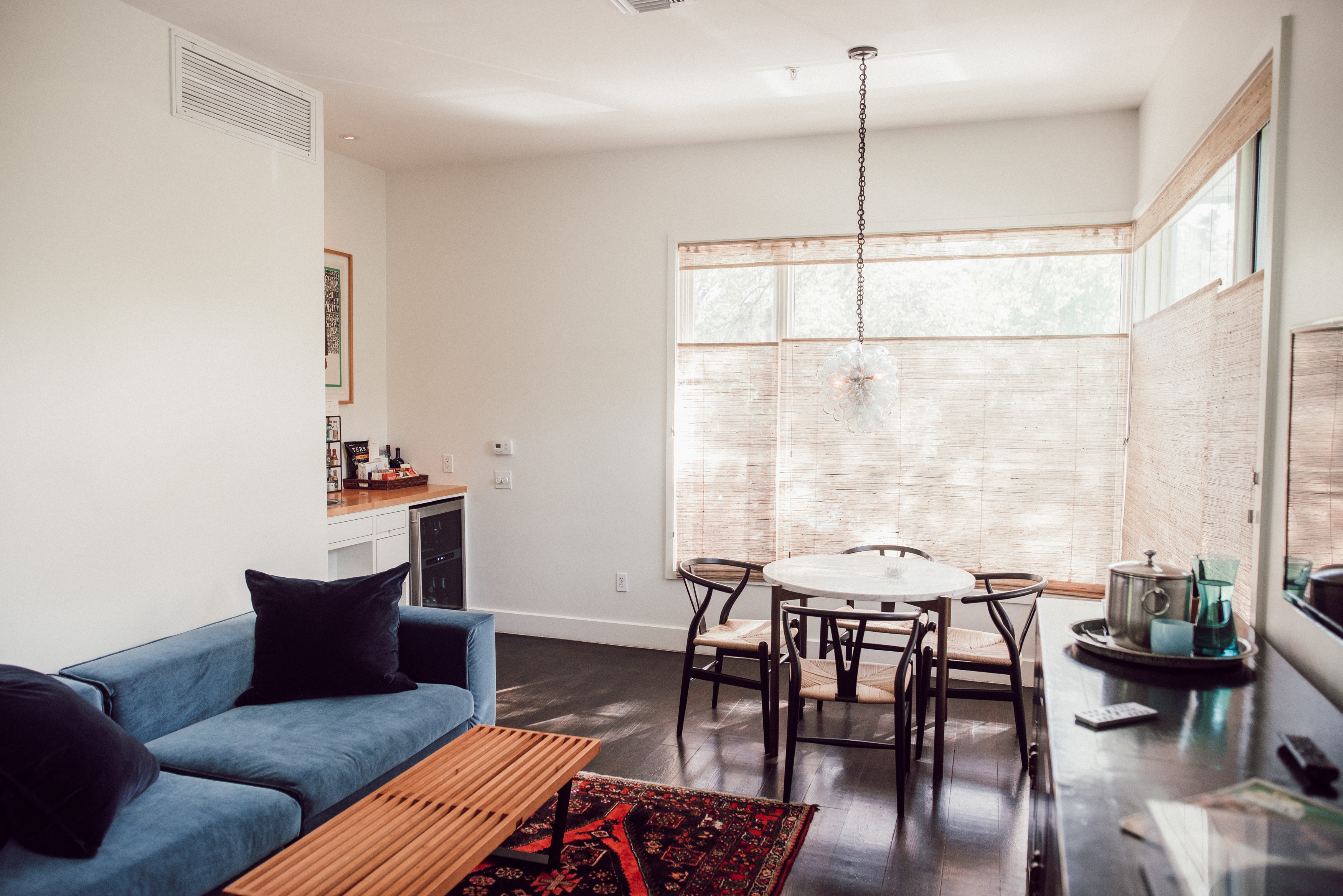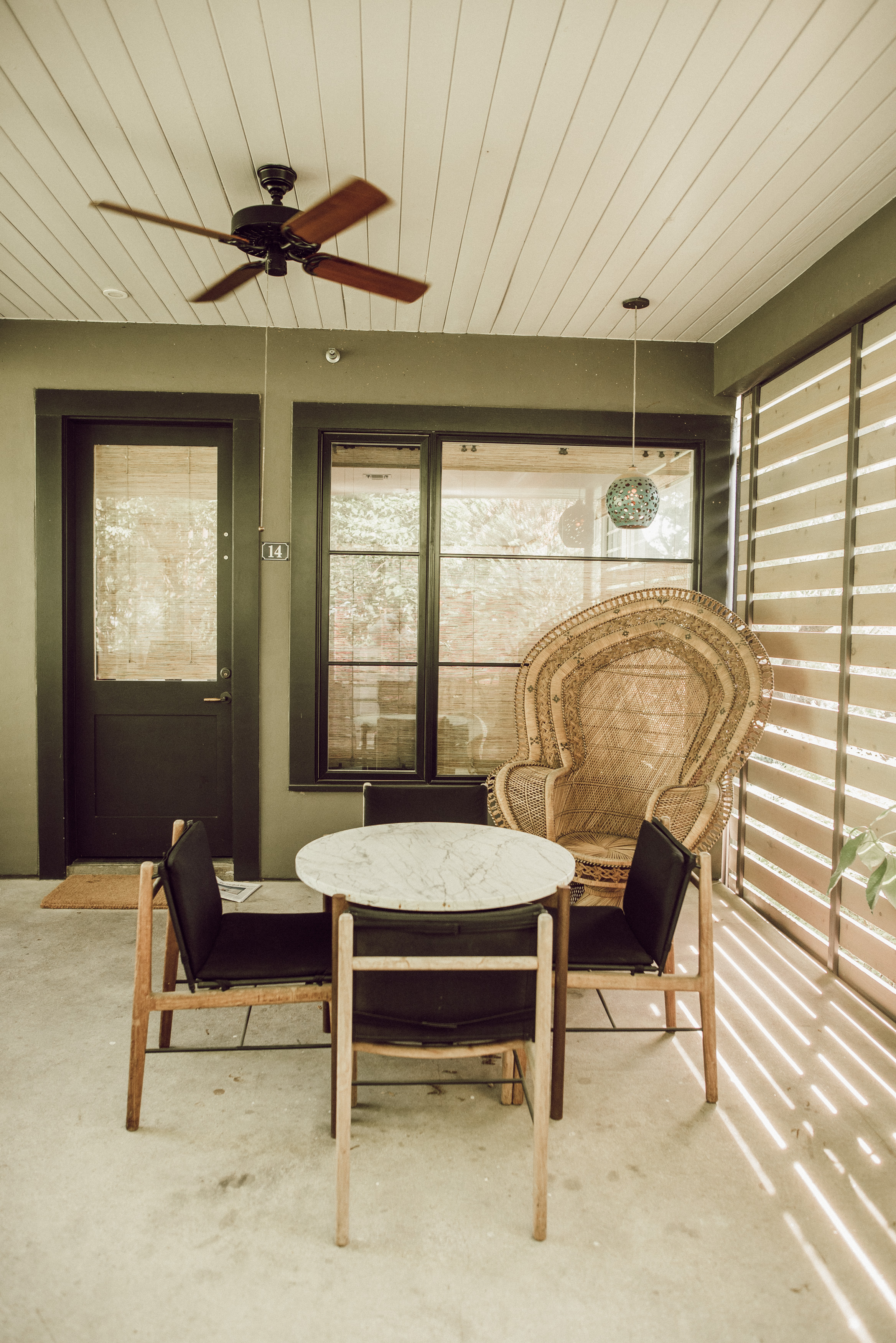 Day 1
On our first day, we organized a bike tour as a way to get a feel for the city. The concierge recommended we do a biker gang tour which a blast!!! Though our bikes looked like motorcycles and we did look like a gang of sorts, they were electric bikes. For an hour and a half, we zipped through the streets of Austin, got an amazing view of the city, and passed lots of art sculptures and graffiti art. The highlight of the tour was riding with our guide, Tyler who was hilarious and super energetic (we were told he eats Captain Crunch with Red Bull for breakfast and it's totally believable).
After our tour, we ate lunch at a cute outdoor cafe called June's All Day and then we strolled the main street, South Congress, for some unique shopping finds. My most exciting purchase was a straw cowboy hat from Maufrais (when in Texas!).
We stopped at Amy's for some ice cream (divided by 4) and the coffee and coconut slash pineapple flavors were totally worth it!
Before dinner, we went to view the bats at Congress Bridge. We were told that each night around dusk, thousands of bats emerge from inside Congress Bridge to feed on insects. There was a huge crowd for the viewing. This was probably one of the most bizarre yet fascinating things I've seen.
For dinner, we ate at a delicious Mexican restaurant Suerte which I highly recommend.
Surprisingly, this restaurant does not serve guacamole, They said something about the cuisine being Yucatan Peninsula inspired and apparently restaurants in the Yucatan area don't serve guac.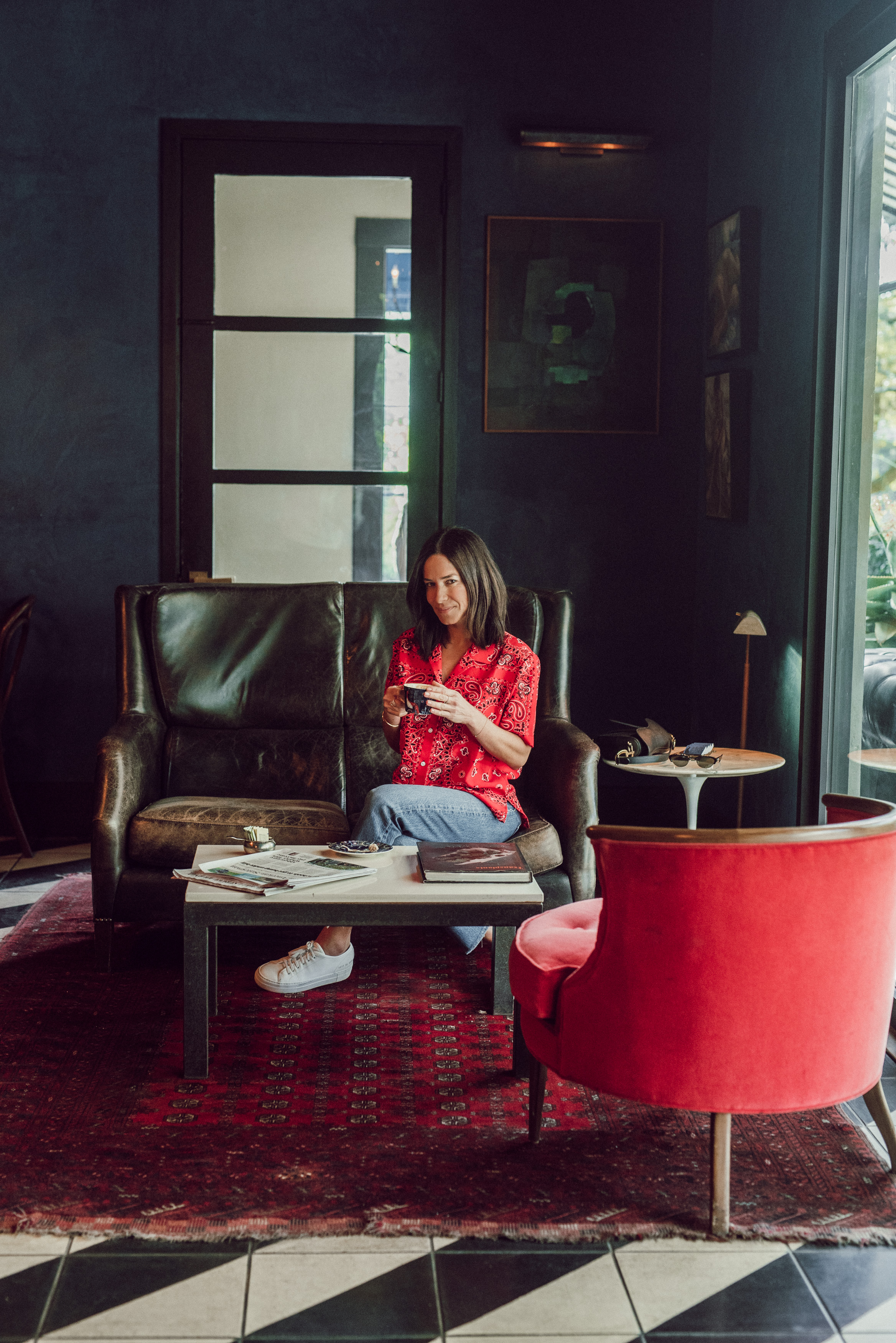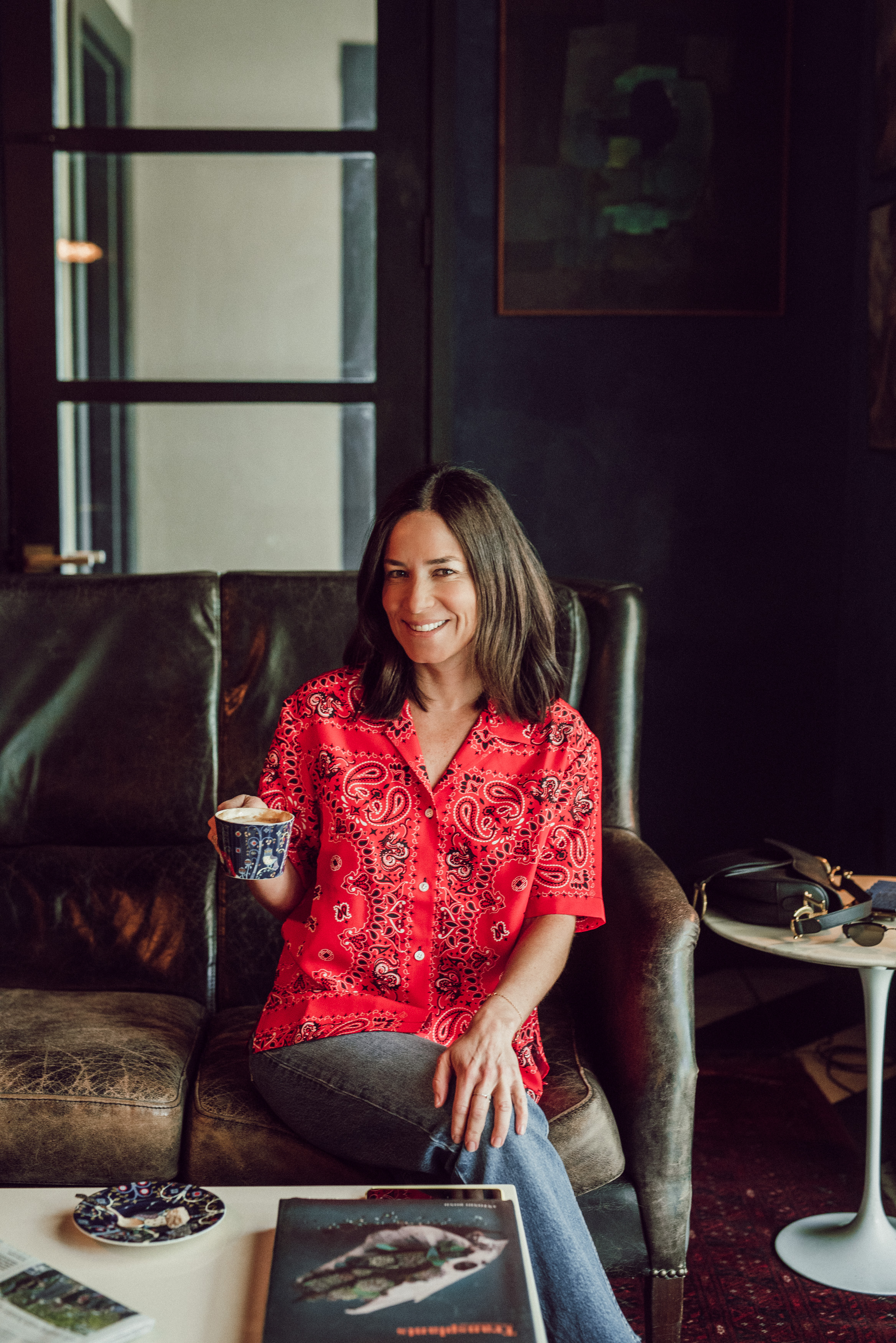 Shop the look here:

Day 2
The next morning, we all went for a hike/walk around Lady Bird Lake as in LB Johnson. I wouldn't say this was the prettiest walk but it was great to be out in nature and just talk and catch up on life with each other.
Next, we went to Joesphine's for a delicious lunch and then we visited a couple of recommended shops in Austin. Afterward, we headed to the Blanton Museum of Art however we were only able to get in a quick sneak peek as it was closing time. The museum seemed super cool with emerging artists. This museum also has a separate Ellsworth Kelly temple-like structure made out of stucco and multi-colored stained glass that is absolutely gorgeous which houses her works of art.
For dinner, we went to the famous Japanese restaurant Uchi that was a 10! This was one of the best meals of my life. Like all our meals, we ate family style which allowed us to taste many unique dishes.
No trip to Austin is complete without a stop at a jazz club. We chose the Continental to hear some live tunes and then it was time for bed as we had an early flight the next morning.
I was so grateful to have this time to spend with 3 dear friends who I appreciate so much for their love, genuineness, wisdom and all-out fierceness. 
Where to eat:
Suerte
June's All Day
Josephine's
Uchi
Launderette
Alfred's Tea Room
Amy's
Where to shop:
By George
Goop
Cove Boutique
Kick Pleat
Sunroom
Maufrais
Have you ever been to Austin? What are your favorite things to do in the city?