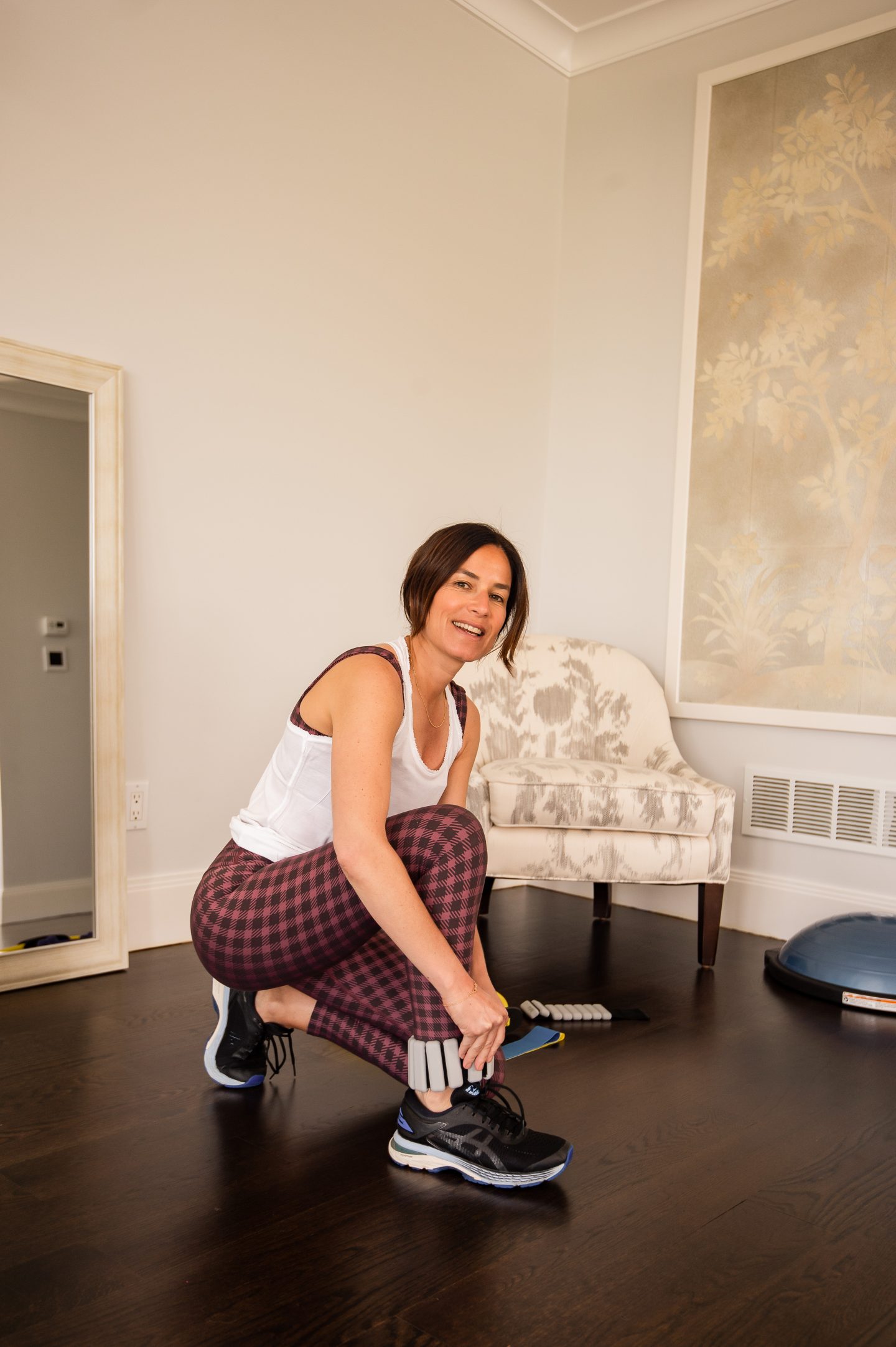 When it comes to my fitness wardrobe, I always like to add a bit of personality to my workout leggings – think fun prints like – checkered, striped, and fun pops of colors. These types of workout leggings add a bit of joy to my exercise routines and… what better way to start my morning off than with a bit of printed playfulness?
I've been gravitating towards checkered prints this season like these larger checkered black ones here by Varley. They're super comfortable and I always appreciate a legging with a high-rise waistband. On my must-have list is this navy and white gingham stretched seersucker leggings by The Upside. How cute? I happen to be a sucker for seersucker and for this Australian label. Also worth checking out the matching bra top – très cool.
Shop all checked out leggings here:

Just came across these tri-panel high waisted leggings by Beyond Yoga. This brand's leggings are so soft and comfortable, you feel like you're wearing a second skin. These are also a great option for those who prefer a more subtle print in a mocha/latte shade. I have these in other colorways ie pink and blue but these hues are the chicest by far.
This past year I began wearing a lot of workout leggings by P.E. Nation, another Australian label. Their nylon fabrics suck it all in and they have a flattering fit. These starry print leggings make a glam fashion addition to your workout wardrobe.
Most of you know by now that I have an obsession with stripes, so naturally, these red white and blue striped legging by Spiritual Gangster are at the top of my wish list and they also happen to be on sale at the moment.
Shop stripes and things leggings here:

Channel your wild side with these 2 favorite animal prints of mine. This leopard print by Varley is a winner. The soft brown colors balance out the print and worth checking out the matching bra top for a complete outfit situation. For a bit of camo action, Alo's high-waist vapor legging is a must-have. PS. Their site recommends going down 1 size.
Shop camo and animal print leggings here:

Do you prefer playful prints or a solid legging? Please comment below!