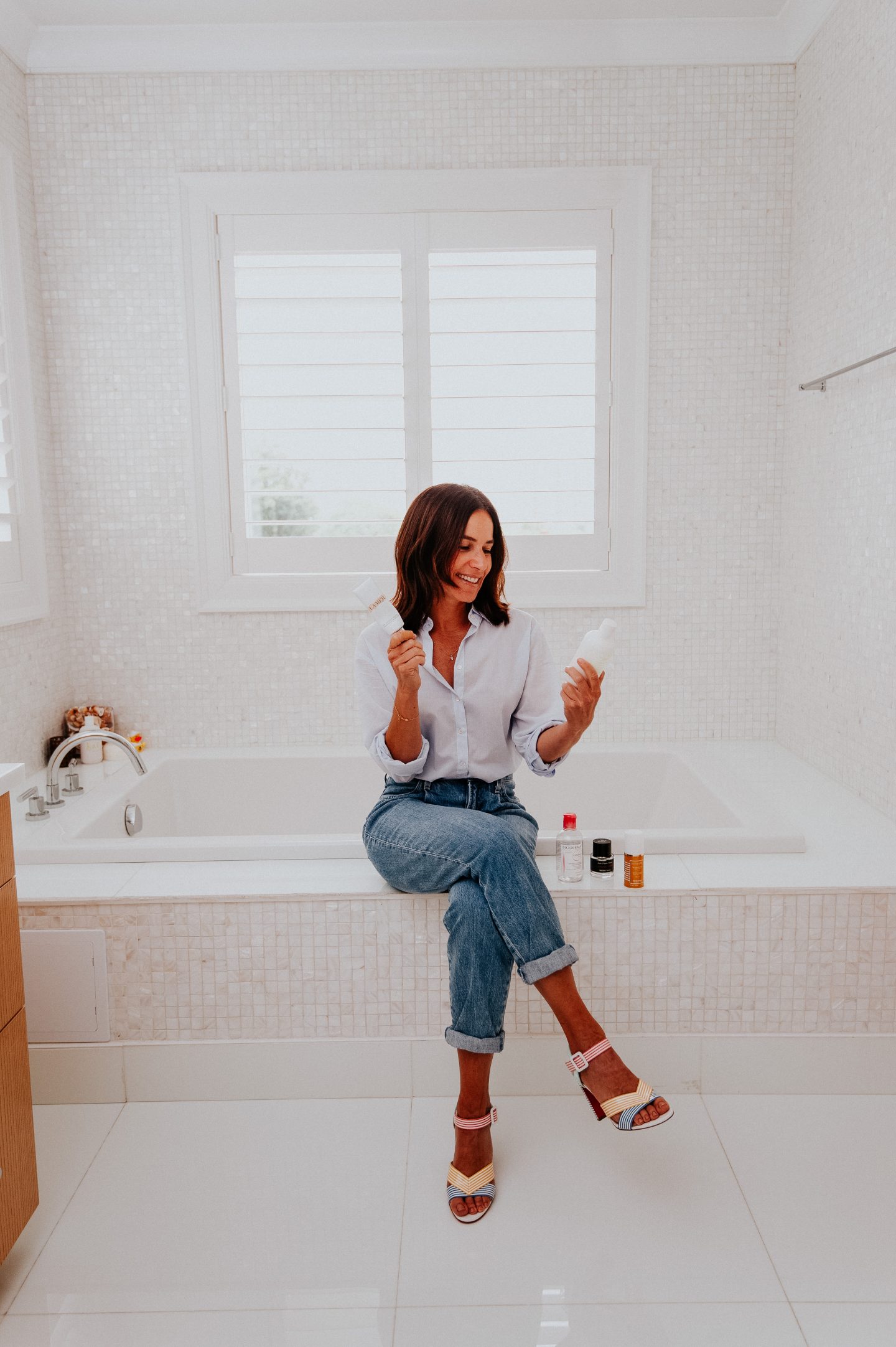 Today I'm sharing 5 of my all-time favorite beauty products as in these are products that I believe in, use religiously, and buy on repeat year after year.
I'll start off with my signature perfume, L'eau d'Hiver by Frederic Malle because it literally took me 42 years to find this dreamy scent. It's so fresh and light and I get a ton of compliments whenever I put on the spritz. Here is a link to the travel size so you can try it without making a huge investment.
Next on my list is La Mer's The Reparative SkinTint Broad Spectrum 30 SPF. This product gives me the perfect amount of natural coverage and protection. It's super lightweight and I literally wear it every day during summer. I will also apply this throughout the year on days when I want to wear something lighter than my foundation.
Something to note… I blend this together with my every day moisturizer in the palm of my hands and then apply all over my face. This gives me an even application.
When it comes to body cream, it's always Kai Kai Kai as in I'm obsessed with a capital O.
They offer 2 different scents, their original which is a blend of cucumber, ivory, and comfrey and their rose scent- both are a win-win. It nourishes my body, leaving it silky smooth with a subtle yet intoxicating fragrance. Kai also happens to be a clean beauty brand for those who are interested.
Saving face with this favorite sunscreen of mine by Sisley with an SPF of 50. I find this formula to be effective, lightweight, and non-greasy. It's also supposed to combat wrinkles and pigmentation and… the scent just happens to be divine.
Last but not least, I included the mother of all makeup removers, Bioderma. This gentle hypoallergenic and alcohol-free formula is not oily and takes every last inch of makeup off my eyes, including waterproof mascara, so I don't look like a train wreck in the morning. It also comes in a travel size which is so convenient and in wipes for those who like to remove their makeup on the go.
Any must-have beauty products you swear by? Please do share below!
Shop my favorite beauty products here: