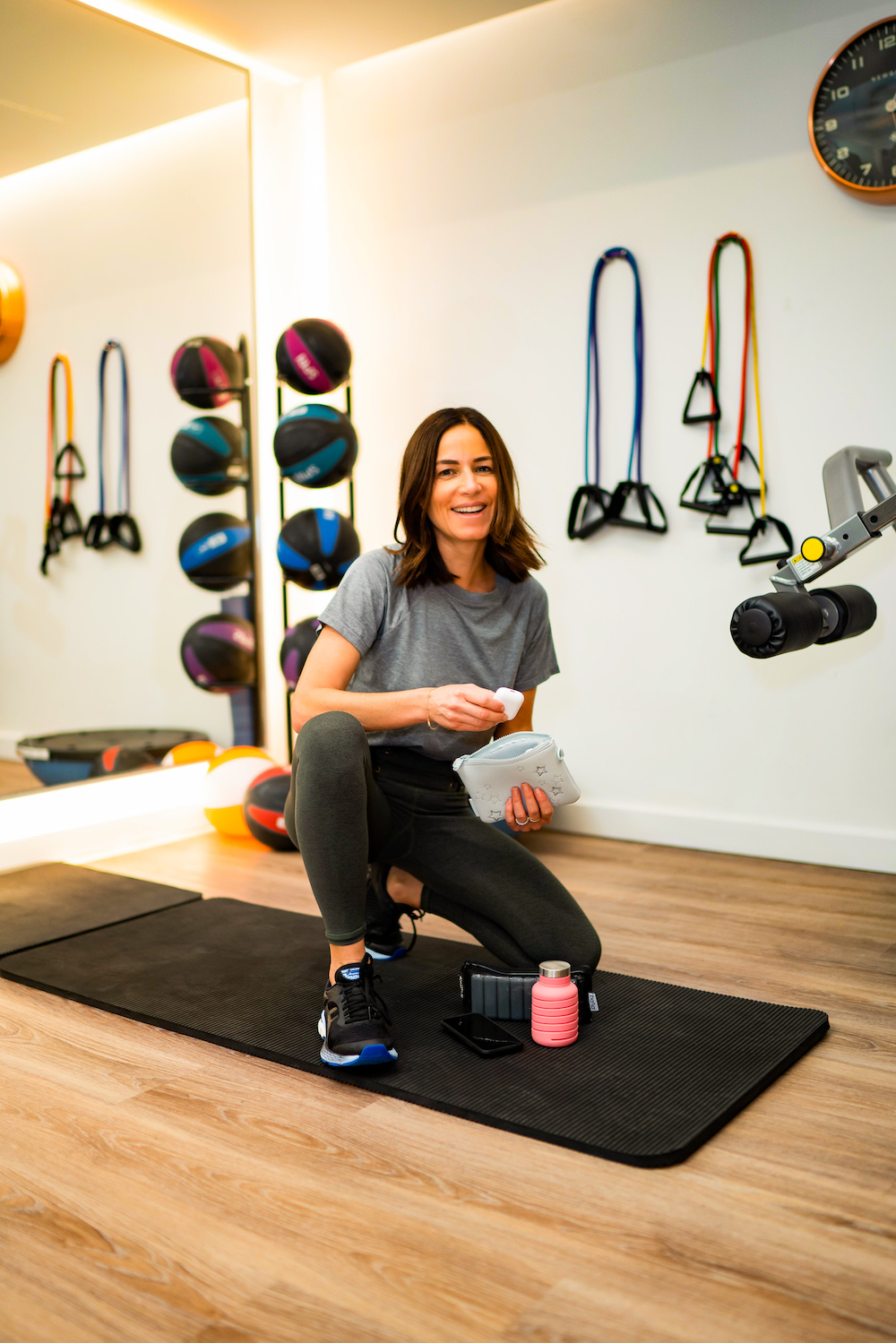 I love to strength train. To be more precise, I love how I feel AFTER I strength train). I typically work out with a trainer 2-3 times per week and I will always bring along some kind of workout gadget to keep things interesting.
Jumping rope is my favorite way to warm up and this Amanda Kloots jump rope is my go-to. It's lightweight, adjusts to any height, and comes with a cute canvas bag that is super convenient for taking it on the go.
Next on my list of workout gadgets are these Bala 1lb wrist and ankle weights.  I use them when I do a pilates-inspired/toning workout which adds a constant yet comfortable amount of resistance.
Resistance bands can be a bitch. I do all sorts of movements with them, courtesy of my trainer who constantly kicks my ass. That being said, there is an insane part of me that likes the way it feels – burn baby burn. If you've never tried them before, do not feel intimidated which I know sounds crazy after potentially scaring you with the burn factor. These bands come with 5 varying resistance levels so you can work your way up to level 5.
Now for the fun stuff…My AirPods are my saving grace when I do a cardio workout. Music definitely amps up my energy level and the right playlist puts me in an awesome mood. Cardio for me can be a walk on an incline, a jog, or a stair master climb.
Hey Alexa…On the days I workout with my trainer at the gym in my building, having an echo is my savior. One of the other tenants in my building left it there permanently, so lucky for me, I get to request songs, artists, and genres throughout the workout and blast it to the max.
I never leave my apartment for a workout without a scrunchie or hair elastic. This is the one hair accessory critical to preserving my blowouts.
I also bring along coffee or water for my sipping pleasure. I recently purchased the Que collapsible water bottle which is lightweight, comes in the prettiest colors and above all, is eco-friendly.
Last but not least are these must-have pouches by Dagne Dover. These neoprene lightweight accessories are perfect when I venture out to a class or run an errand directly after my workout at the gym. The fanny pack is another essential. I typically used this on my hikes and you'd be surprised how much it can fit. Think phone, air pods, lip balm, tissues, and credit cards.
What are your must-have gym accessories? Please share below.
Shop the post here: