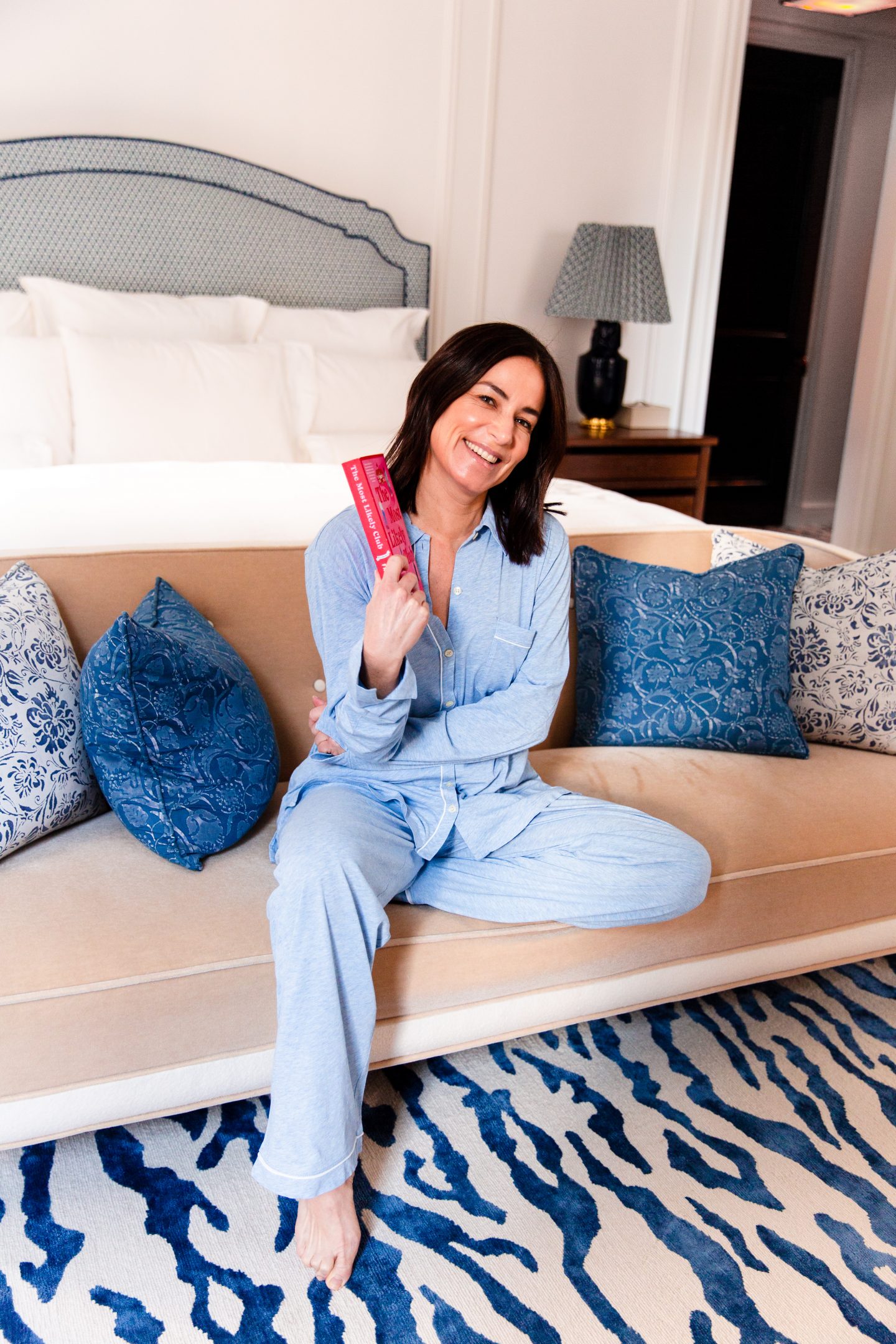 The beginning of January has me feeling all the cozy things – think furry slippers, fleece robes, and knit pajamas. There is nothing like slipping into one of my favorite sets after a long winter's day and a steaming hot shower.
When it comes to pajama, my favorites go-to brands are Eberjey, Skin, Morgan Lane, and Sleepy Jones. I'm a big fan of Eberjey's jersey knit styles. They're soft, drape beautifully on the body, and wear really well. Currently, I'm currently coveting this light blue & navy piping set and this white & navy option is also a classic.
For a bit of fun whimsy, Eberjey's heart print is just darling, not to mention the perfect Valentine's gift idea for you or a loved one.
If you prefer a tank over long sleeve pajama tops, this grey cotton relaxed style tank with matching jogger pants by Skin is definitely worth checking out. This is actually part of a 4 piece travel set which also includes a robe and nightgown.
Shop pajama pant sets:

For those who don't prefer to wear the pants in the family (ha!), here are some fun and flirty short-set options. I tend to wear short sets on my warm-weather travels and during the summer.
I adore this Morgan Lane silk buttoned heart top with matching embroidered silk shorts in a pale sky blue. The side heart accents are trimmed in delicate lace – so sweet!
If you are looking for something more functional and loose-fitting, Eberjey makes this cozy waffle long-sleeve and short PJ set in a beautiful shade of grey.
Shop pajama short sets:

I'd love to get wrapped up in this chic Eberjey alpine robe made from fluffy fleece. How warm and comfortable does this look? This piece comes in soft pink and bone and can be worn while sipping hot cocoa, by the fireplace, or while reading a juicy novel.
If you love a good terry robe, look no further than this Weezie long white terry robe with light blue piping (6 different piping options are offered) and an attached tie. This robe is also monogrammable and I'm obsessed with anything personalized. It also has sleeves that can be rolled or buttoned so they don't get soaked when bedtime rolls around and it's time to start the skincare routine. Let's just say I own more than 1 of their robes.
Shop bathrobes:

Lastly, here are some slipper favorites to complete your jammy look including this uber-luxe merino wool pair by Olivia Van Halle that can be worn in or outside the home.
These Patricia Green navy and white sweet gingham quilted slippers with a dainty bow are in my shopping cart – LOVE!
Shop slippers:

And here you have the long and the short of it (pun intended). Hope this pajama round-up keeps you feeling warm and cozy wherever you live and wherever your travels may take you!