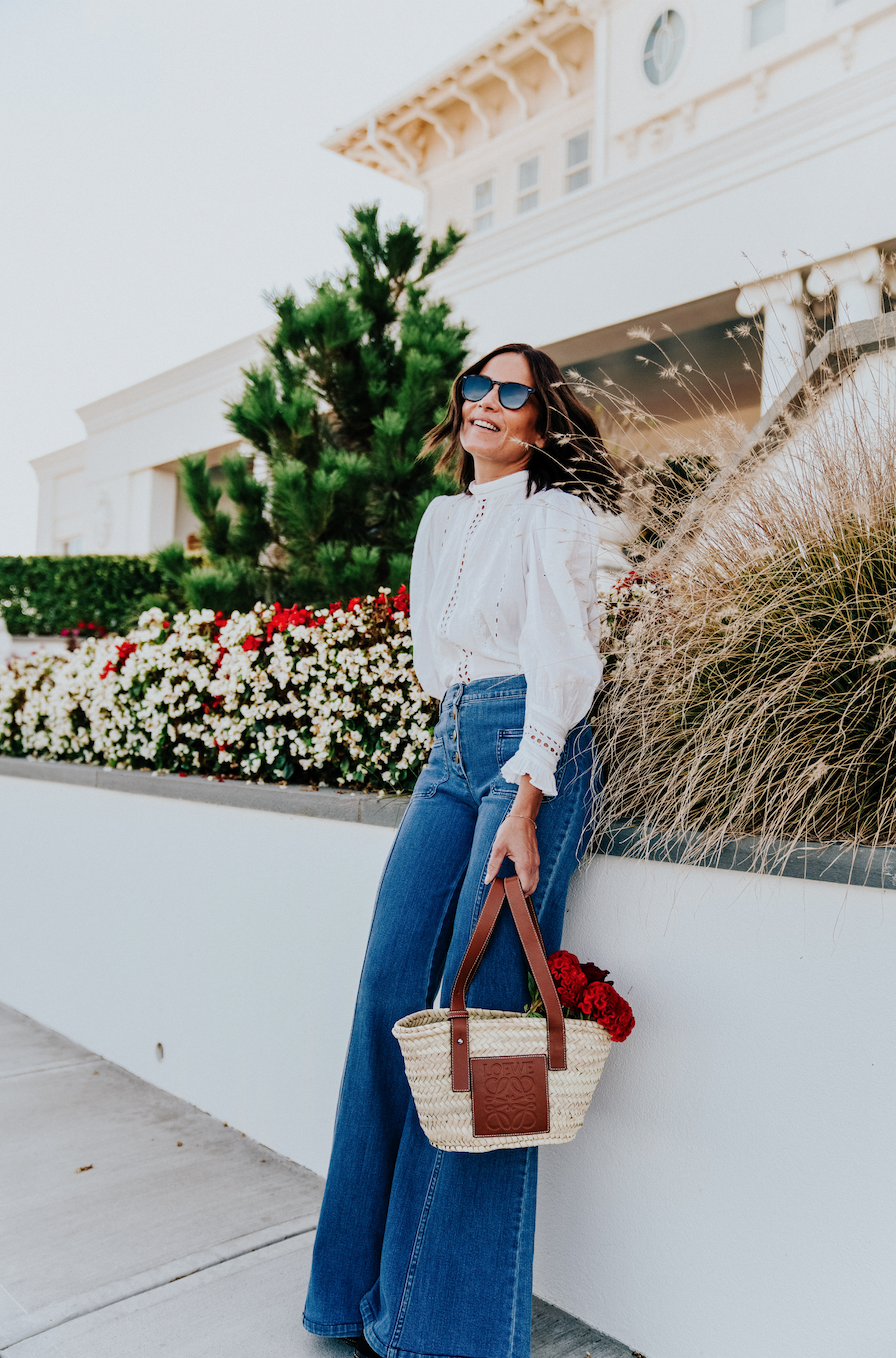 My first stop when perusing the Moda Operandi site is always the New Arrivals from the what's new section. This is the best way to keep me in the know of the latest and greatest. I love having immediate access to a well-curated selection of designer brands as they become available.
The other evening I hit a home run while checking out the What's New on Moda Operandi when I came across the small straw leather-trimmed tote by Loewe. I had been obsessing over this bag since the beginning of summer and could not get my hands on it because it was completely sold out everywhere. I was over the moon when I came across this Loewe piece in the Available Now section of Moda Operandi – of course – which is why it's my first stop on this site. You may be wondering why I am purchasing a straw tote in October? Jane Birkin wore hers all year round – need I say more? I'm also planning some warm weather get-aways this winter so why not be prepared?
Speaking of bags, I can across another winner by Bottega Veneta. This season their bags have been a hot ticket and covetable by the fashion set. This burgundy woven leather crossbody bag is a must-have and can also be worn as a clutch – oh so clutch…
Another piece I snagged from the What's New designer collection is this layered cable knit sweater with a tie back detail by trés Francaise designer Jacquemus. His cotton leopard trench coat rrrrrrr, is in my shopping cart.
I must have a safari on my mind because I'm also on the hunt for a leopard heel and came across these perfect stilettos by Prada.
For some ladylike elegance, this sultry ivory silk skirt by Deveaux is swoon-worthy and pairs perfectly with their scarf detailed cashmere sweater.
With temperatures slowly dipping and days getting shorter, this winter white vegan leather puffer by Nanushka is sure to lift your spirits.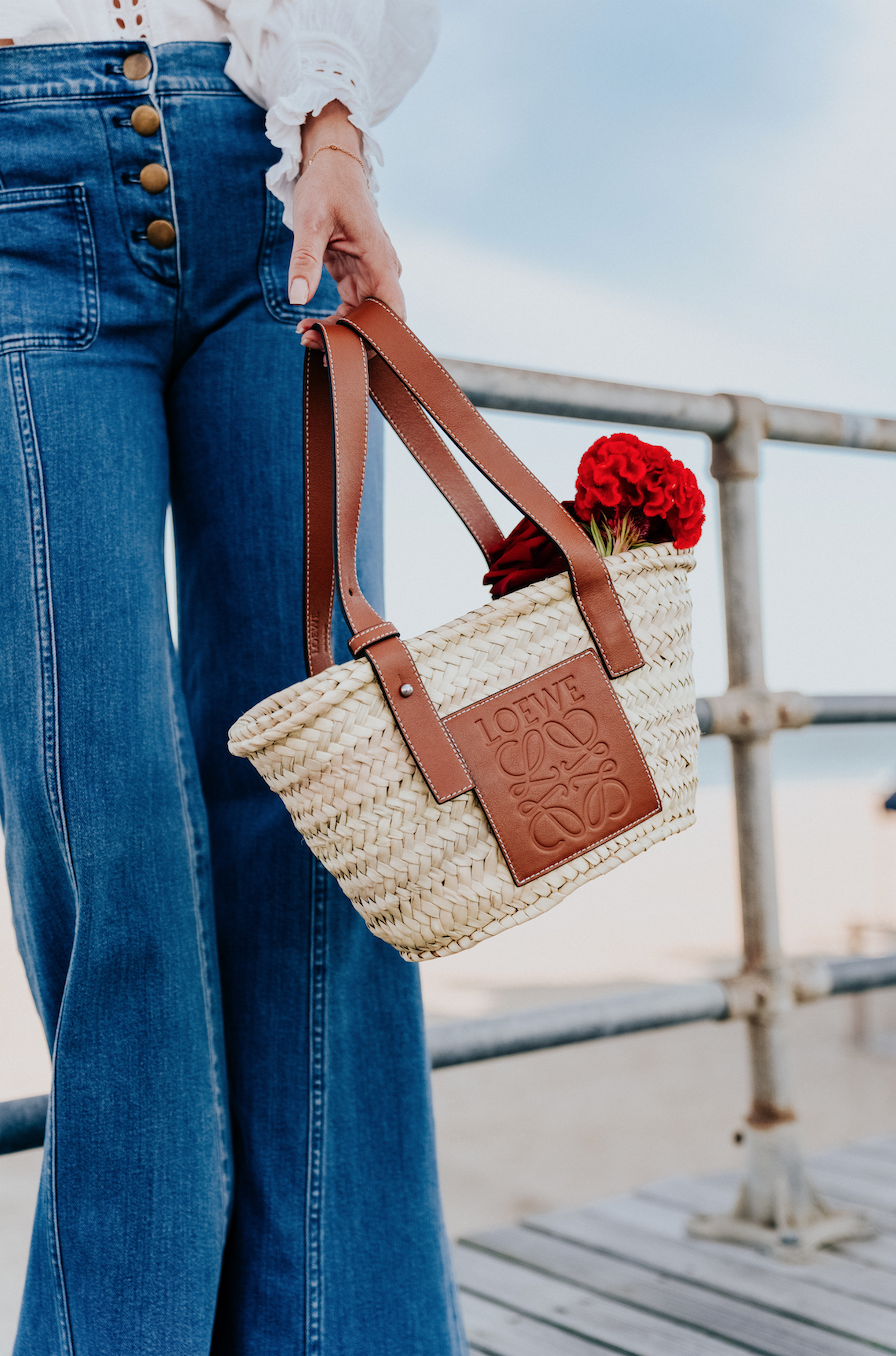 What new pieces from the Moda Operandi site are you coveting for fall?
Shop the post here:

Click item in collage to shop: