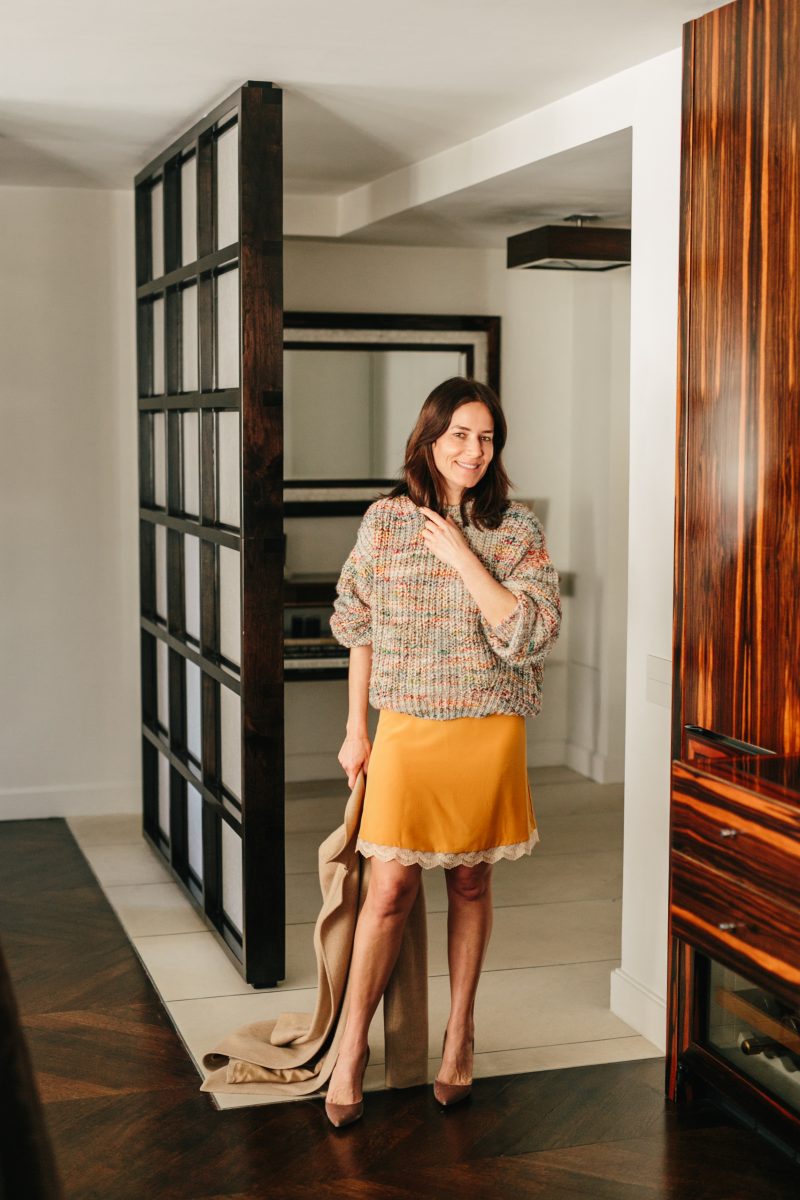 There is something to be said about lingerie inspired pieces. I like – em a lot! I've always been drawn to them, especially laced trimmed dresses and skirts. They're feminine and elegant as long as they're worn tastefully. Nothing says sexy like silk crepe. The best way to wear these boudoir items during the winter season are to layer or pair them with something that's not so risqué. For example, I took this Chloe slip dress and paired it with a chunky oversized multicolored knit sweater by Acne. This balances out the look with something substantial. An oversized cardigan worn on top would work just as well. This yellow shade is everything and the white lace trim adds a bit of romanticism. Who can't use a bit of that?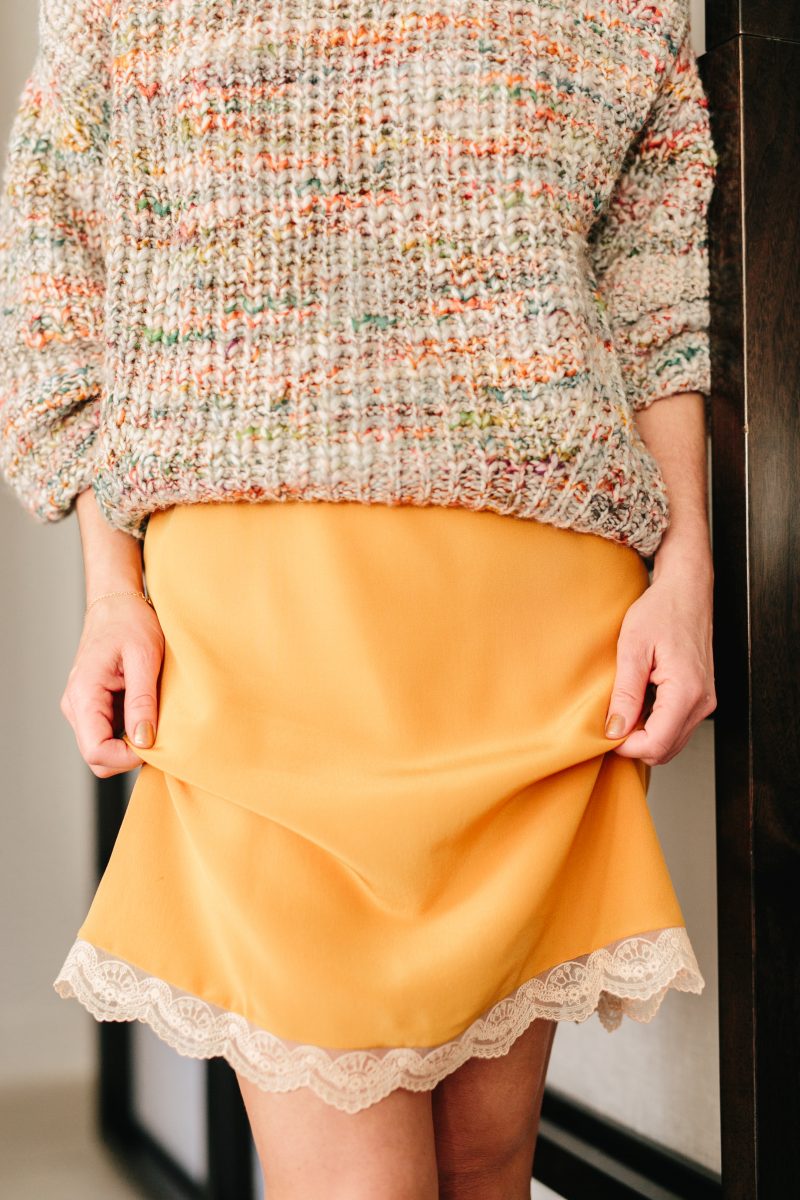 Come summer or vacation and I will definitely wear this on its own, perhaps with a denim jacket hung over my shoulders just in case…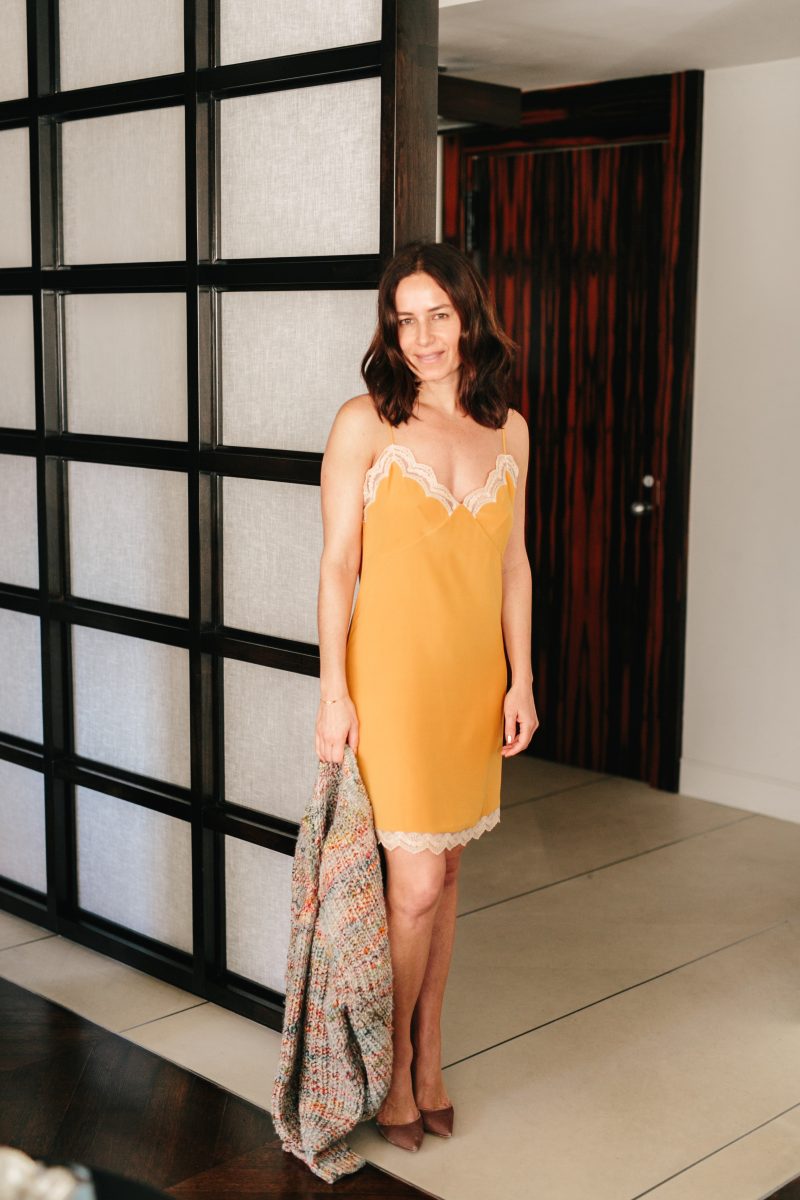 Great news is that this dress is now on sale on line on the My Theresa website in yellow and Net-a-Porter in black.
For those who won't dare to bare a full on lace slip dress, there are many lace trimmed silk tanks to choose from. These work wonderfully underneath blazers, cardigans or on their own with a pair of denim jeans.
Shop slip dresses here:

Shop camisoles here: