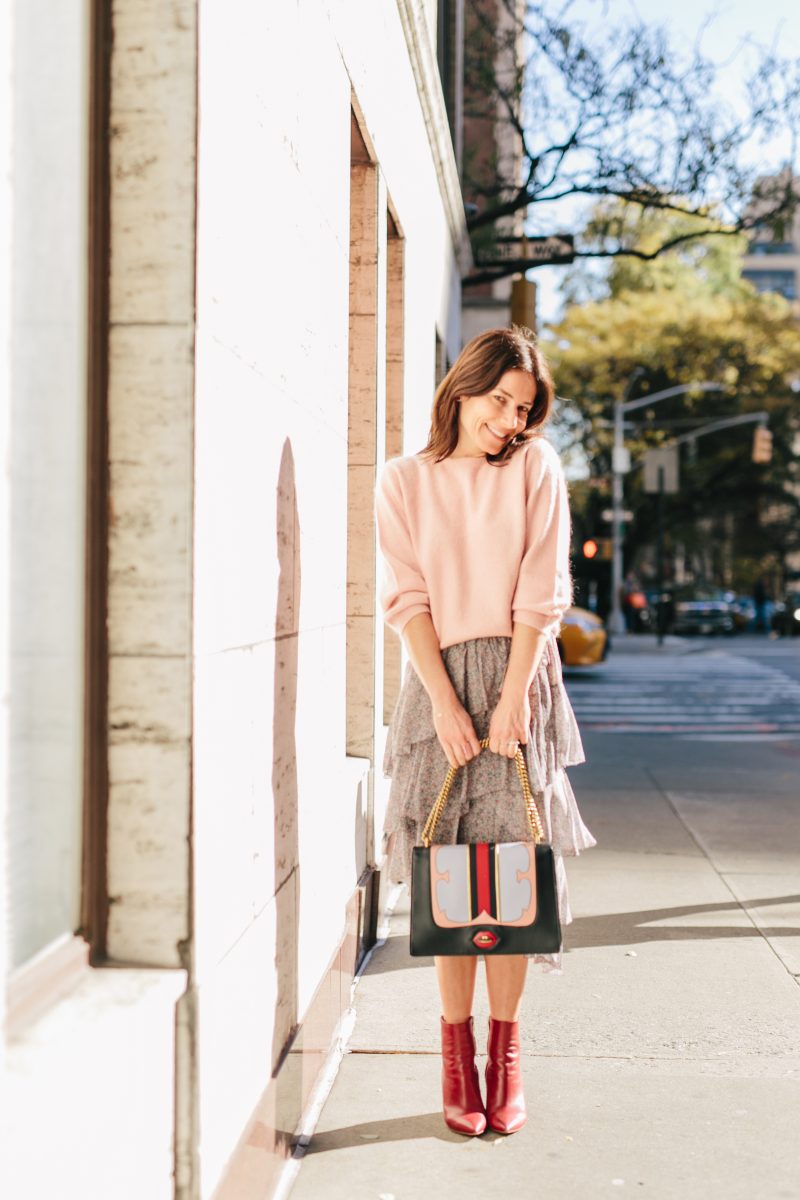 I'm always drawn to a good floral, especially during winter months when things can get a bit blah.
I recently came across this floral layered skirt by Isabel Marant at Barney's. One might say this skirt found me, but in any event, it's mine. I love that this lightweight skirt works well in just about any season. For now, I am pairing it with a pink mohair sweater and my red ankle boots. Last week I posted on red being the it shoe color of the season which I paired with denim. This week I decided to kick things up a notch by pairing the boots with this airy feminine asymmetrical skirt.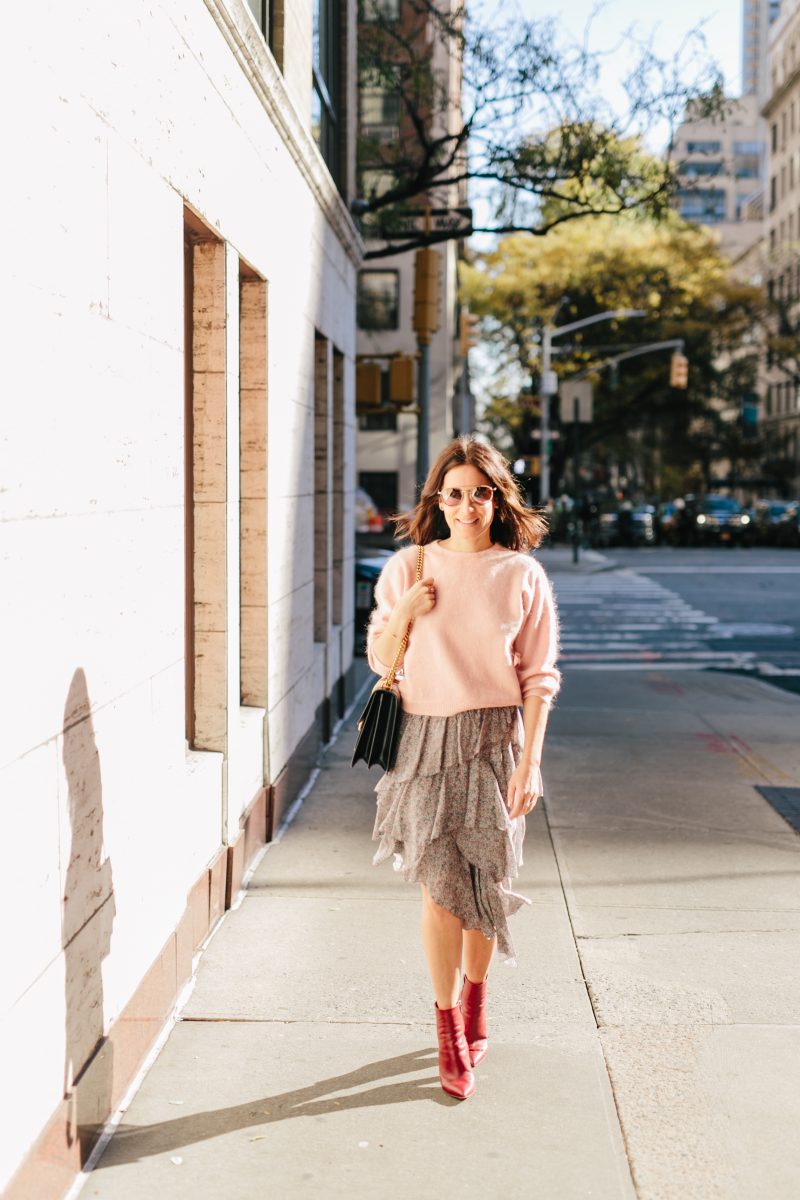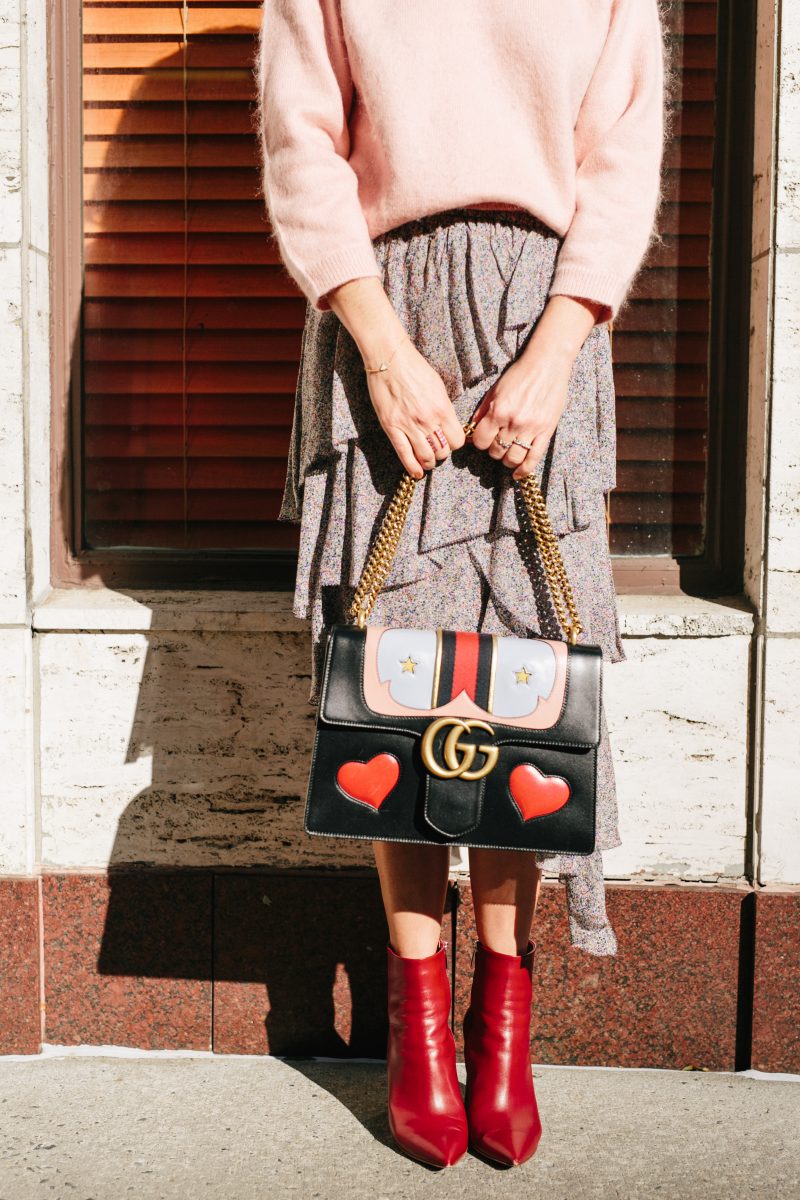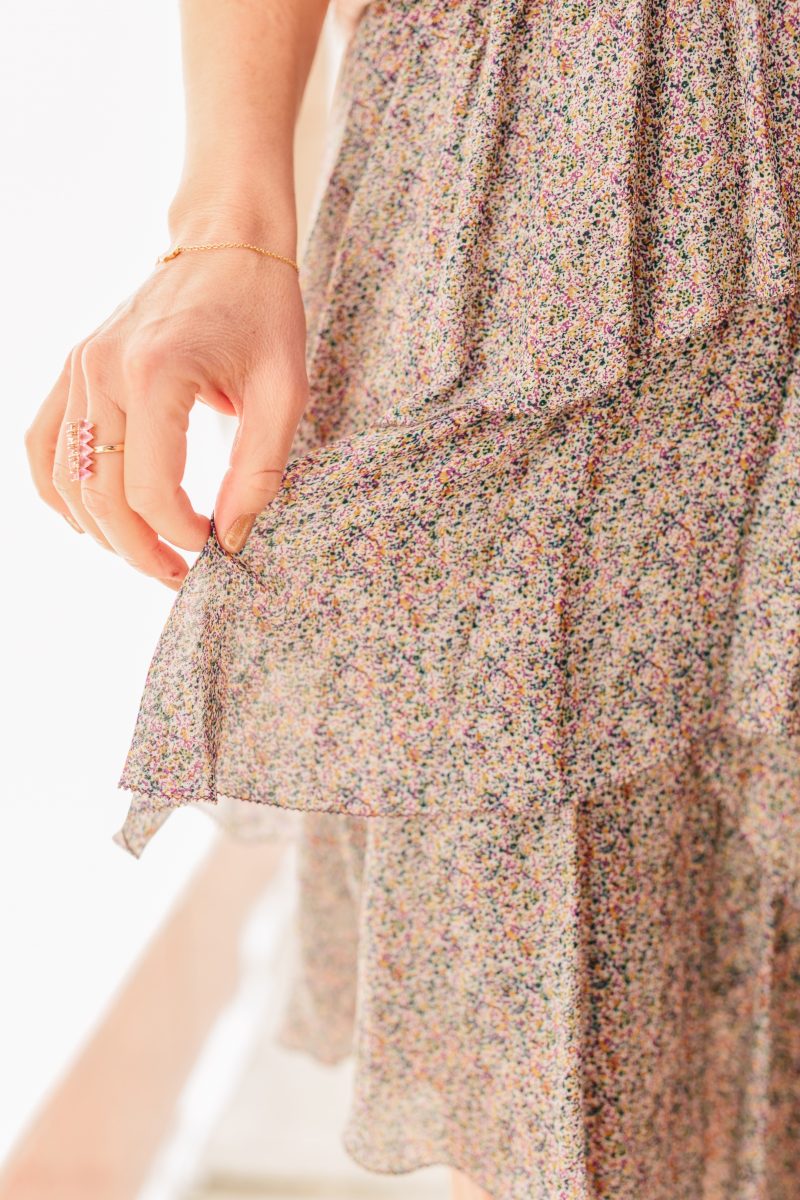 I love the feel of this outfit because its soft, comfortable and easy. The only down side with this skirt is that it doesn't work with stockings. That won't stop me from wearing it on a cold winters night as long as it's not snowy and frigid. I never mind braving the cold for the sake of fashion. I wouldn't walk the streets of Madison Avenue in this outfit but jumping into a cab to go out for dinner is a no brainer. Come vacation and spring time and I'll pair this with a sandal and a cropped tee. Always love a versatile piece!
Shop florals here: