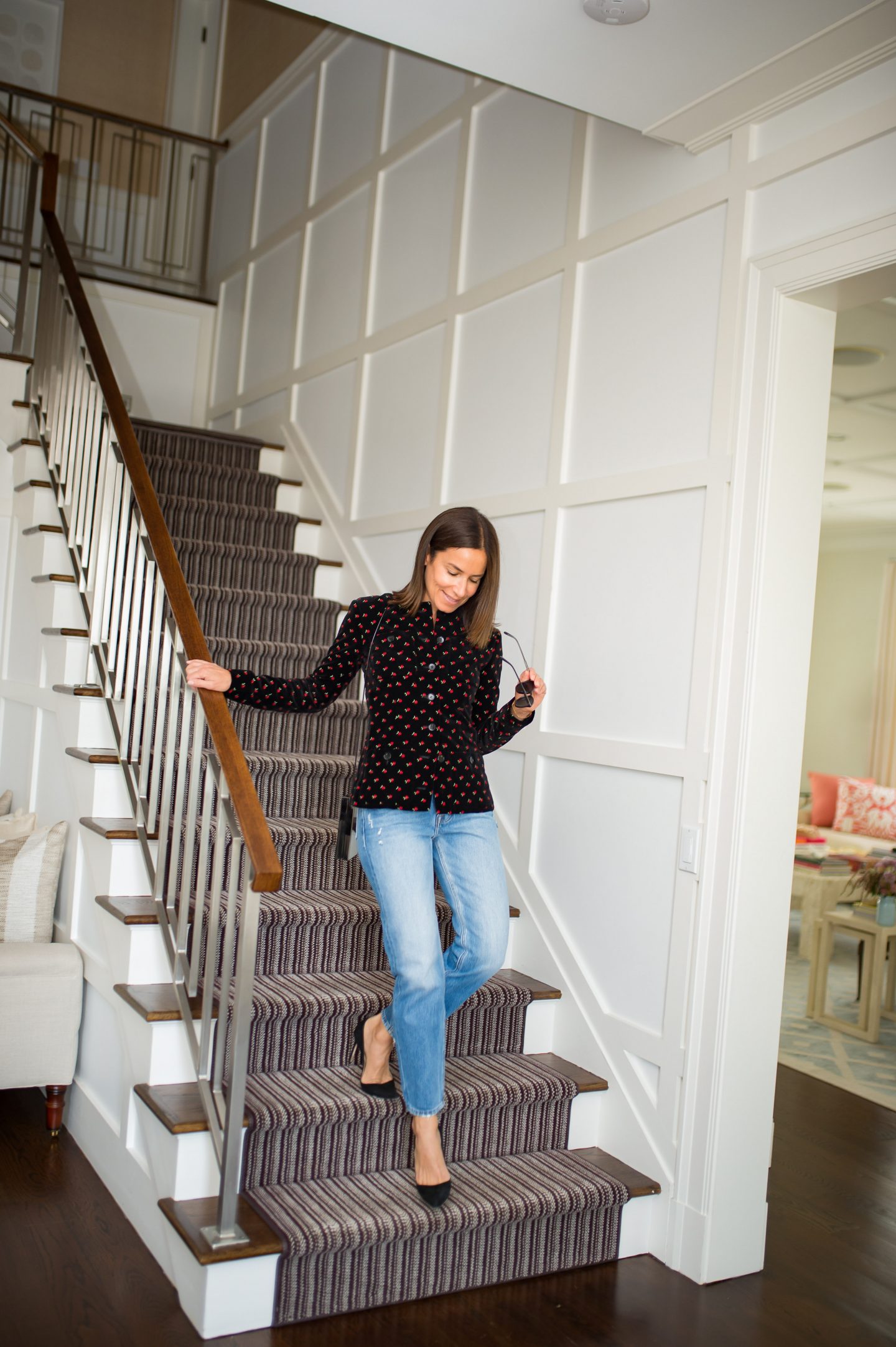 This past year was definitely about the party of 1, which got me thinking about unique ways to celebrate Valentine's Day solo – why not show ourselves some extra love this year!
There is actually something so liberating about taking yourself on a date. I remember the first time I invited myself out. I was a freshman in college and made a reservation for lunch at a restaurant in SOHO called Amici Mei. I didn't have a cell phone at the time so I remember bringing a book with me as a security blanket and just feeling all grown up and independent. Sure I felt a bit nervous to sit at a table on my own, but in some small way, I recall feeling empowered knowing that I was capable of enjoying my own company.
As a matter of fact, the self-help book, The Artist's Way recommends taking yourself on weekly dates. Author Julia Cameron calls this the "Artist Date" that can be a way to spark whimsy and encourage fun.
Whether you decide to fly solo this holiday, or any time of year for that matter, I hope you find these date ideas helpful. If you prefer inviting your partner, friend whoever – do what makes you happy!
Architecture Is The Biggest Unwritten Document Of History
Take an in-person or virtual architectural tour with Lauren Kaplan PH.D. Lauren also does personalized tours of art museums and galleries and comes highly recommended.
Hike More, Worry Less
For those who love an outdoor cardio workout, there is nothing more exhilarating than taking a scenic hike. There are so many trails to choose from near and around N.Y.C. I recommend checking out the All Trails App for suggestions depending on your location and level of comfort. Back in November and December, I did a hike at Palisades Interstate Park which is located in N.J., less than an hour drive from N.Y.C.
Let Your Inner Artist Come Out And Play
Channel your inner artist and paint your own piece of pottery at a studio near you. There are quite a few covid friendly locations open in NYC. I recently went with my teenage daughter to Color Me Mine and I'd definitely go again solo.
I Enjoy Long, Romantic Walks Through The Bookstore
Is there anything cozier than a hot cappuccino or hot chocolate + a good read? Well maybe, but this is definitely up there.
One of my favorite bookstores is McNally Jackson, located in Nolita. If you prefer an UES location, worth checking out The Corner Bookstore.
I always like to bring along a list of suggestions from friends. Instagram is also a great reference for recommendations and reviews.
Afterward, stop at your local coffee shop, get a hot drink to go, and then cozy up in your favorite at-home nook. Light a candle, grab a blanket, sip, and enjoy!
Some of my favorite spots for an afternoon sippety sip are Bluestone Lane and Ralph's Coffee for Chai Tea and ChaCha Matcha for any matcha drink. Saint Ambroeus makes a yummy iced decaf cappuccino too.

Let's Stay In And Watch Movies
I always love a good rom-com. Treat yourself to some sweet delights and watch one of these classic Valentine's Day films:
Valentine's Day
Love Actually
LaLa Land
Forgetting Sarah Marshall
Crazy Stupid Love
Hitch
Love Story
Four Weddings And A Funeral
The Ugly Truth
Under The Tuscan Sun
Here are also some suggestions for some healthier treats:

Happiness Is Fresh Flowers
Why wait for someone to send you flowers? I have been known to send myself flowers on my birthday – just ask my husband. Take it one step further this Valentines Day and book yourself a virtual flower arranging class with Lauren Ancona Floral Design or The Mini Rose Co.
Keep Calm And Craft On
Speaking of sparking some creativity, there are many brands that offer colorful and cool DYI bracelet and necklace kits. This one (a must-have) by Roxanne Assoulin and ( a lust-have) Caroline Bucci are 2 of my current favorites.

Remember To Pamper Yourself
Indulge in a day of beauty at your local salon or spa. Treat yourself to a massage, manicure, pedicure, blowout, whatever will make you feel special!
Here are my go to places…They also do a good job with safe social distancing protocol.
Serge Normant At John Frieda Salon for blowouts
Paint Box for the collest nail art
Julien Farel Restore Salon & Spa for massages, manicures, pedicures, waxing
Maris Dusan for facials