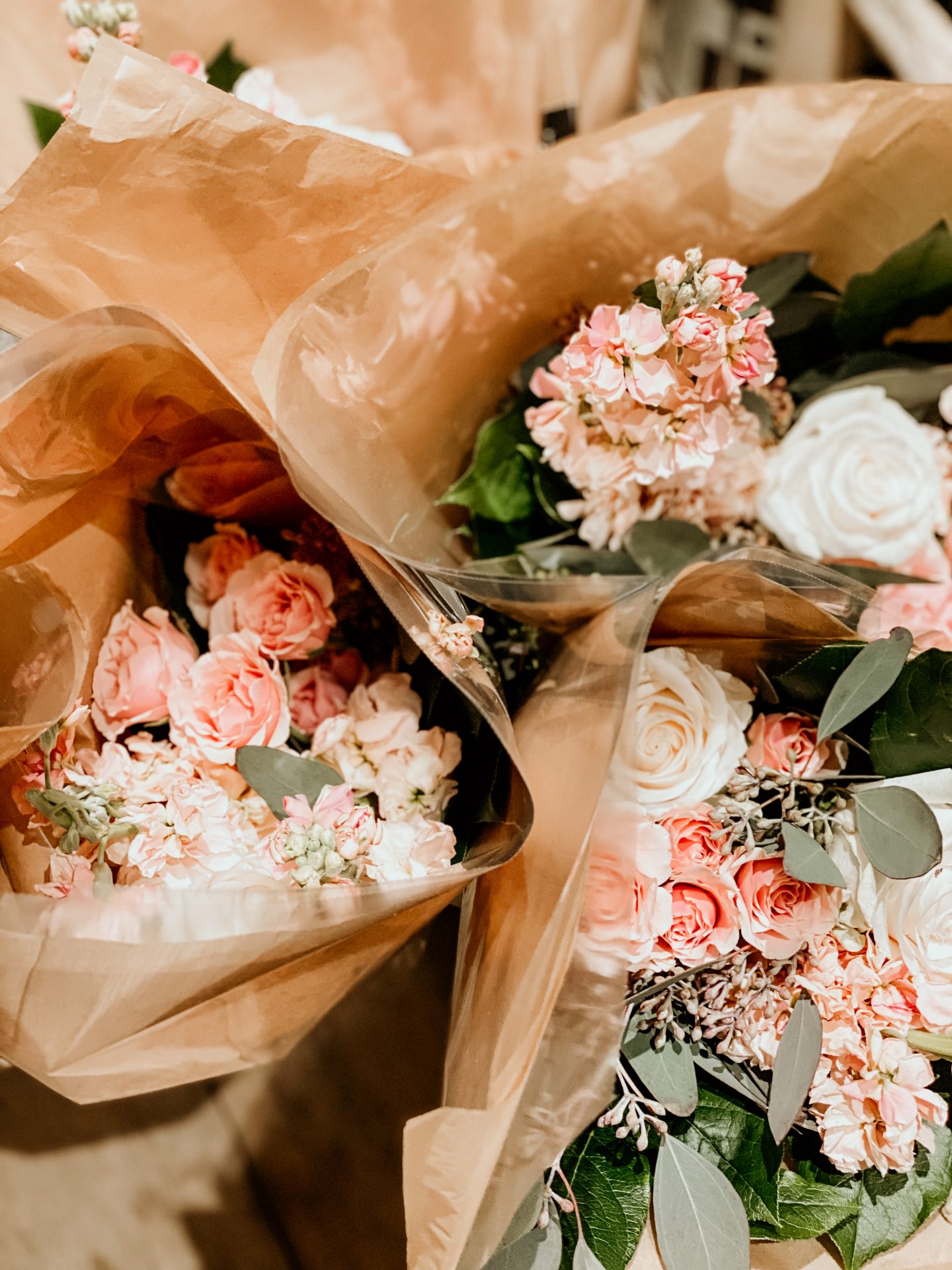 With Mother's Day less than a week away, I've been thinking about and researching creative ways to celebrate Mother's Day at home. Though nothing can compare to an in-person brunch or lunch and good old hug with your loved ones, there are many unique ways to make this Mothers Day just as meaningful.

1. The first idea that comes to mind is to create a customized playlist. My iTunes library is embarrassingly outdated, so I would personally love to receive a playlist from either of my daughters who are very much musically in the know.

2. 'Tis the season to go strawberry picking. I've always wanted to go strawberry picking and we are apparently now ripe in time for it. When I mentioned this idea to my daughters, they seemed excited about it and suggested we come home afterward and make strawberry inspired desserts.
I do recommend contacting your local orchard to check availability and restrictions if any.

3. Another idea is to customize a photo album with photos from with Shutterfly – a heartfelt gift that any mother or grandmother will cherish forever.

4. There are so many online virtual classes that are available such as flower arranging classes, virtual sip and paint nights, and cooking classes. I think this makes for a great family activity, especially with young ones.
5. A morning workout and then breakfast in bed is always a winner and how I hope to definitely start off my Mother's Day. After this, everything else will be the icing on the cake.
6. One of my blogger friends, Charmed by Chamille, who lives on the West Coast, has been taking weekly day trips on the weekend to visit different parts of California, in a socially responsible way of course. This idea has inspired me to plan a day trip to areas I've always wanted to visit in NJ, ie Spring Lake and Cape May. Worth looking into for all you wanderlusts. And for those that do consider this idea, pack a picnic or research the best takeout places and grab a delectable bite on the way.
7. Why not add a little bubbly to your day and toast your Mamas with a Mom-osa?
You can also order in from your favorite take out for a no mess, no fuss kinda day.

8. There are so many feel-good Mother's Day movies to watch – a relaxing way to end the day. Here are my top 3 movie recommendations plus this cozy robe by Weezie that you can have monogrammed!
Because I Said So
Julie & Julia
Bad Moms
9. For those who would like to go that extra mile with a personalized Mother's Day gift, Etsy offers some unique and quirky ideas from customizing cutting boards to custom socks with your kiddies names on them. Another unique idea is to gift your loved one a personalized poem by the @the.poemproject. What better way to say I love you?
10. Here is my own Mother's Day wish list for 2020. I hope this serves as inspiration for all your lovely moms out there.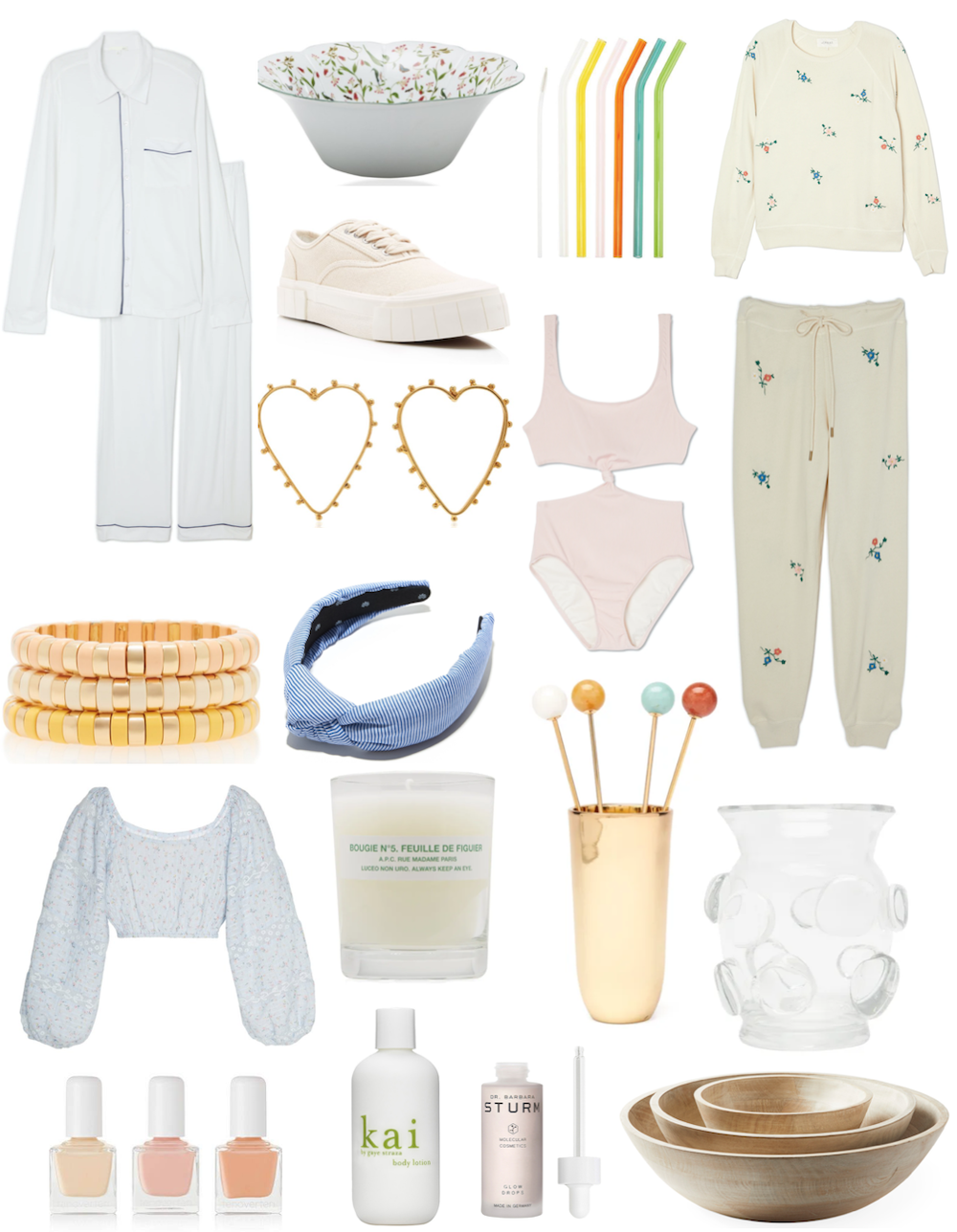 As we know, a mother's work is never done and these 2 months have certainly proven that.
I celebrate you all and wish you a happy, healthy, and joyous Mother's Days.

Shop the post here: