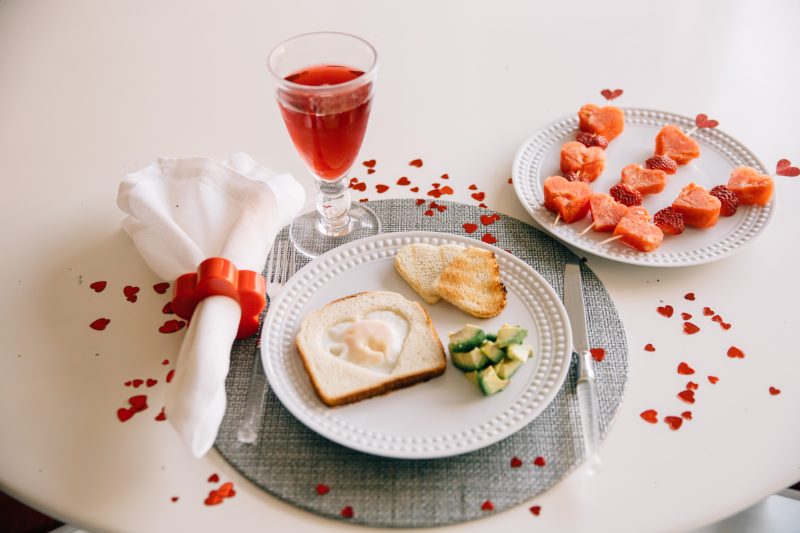 They say the way to a person's heart is through their stomach. With that said, a thoughtful, creative, and fun way to start off your children's Valentine's Day would be to surprise them with a heart shaped themed breakfast. Think easy, quick and yummy.
Though I have one kid in middle school, one in high school and another in college, kids are never too old to show them some "heart"felt delicious fun.
In anticipation of Valentine's Day, I searched Pinterest for some brekkie ideas. I fell in love with these heart shaped fruit skewers and heart shaped egg toast with a side of avocado. I set off to William Sonoma where I bought this heart shaped cookie cutter set.
Fruit Skewers:
Cut the watermelon into slices and then press the cookie cutter onto fruit to create heart shapes.
Next, slice the strawberries in half lengthwise before creating heart shapes.
Lastly, assemble fruit onto wooden skewers or popsicle sticks.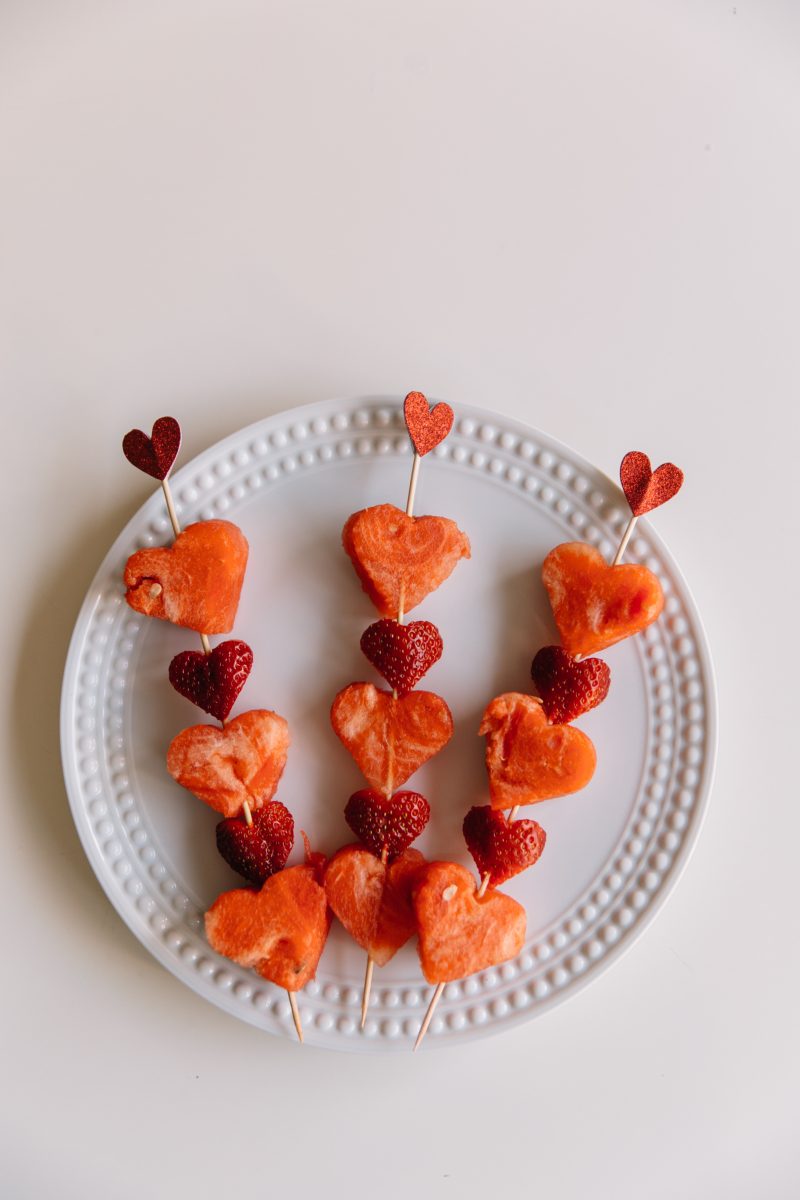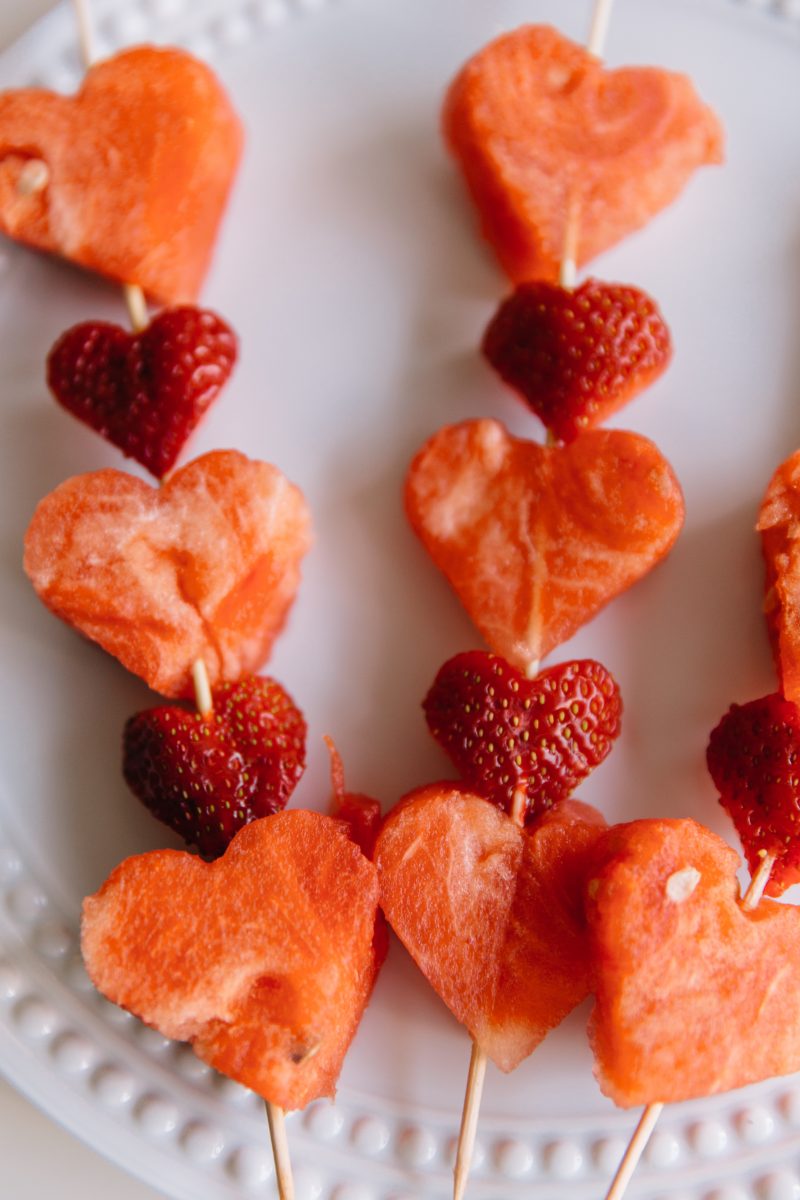 Shop cookie cutters here:

Heart Shaped Eggs and Toast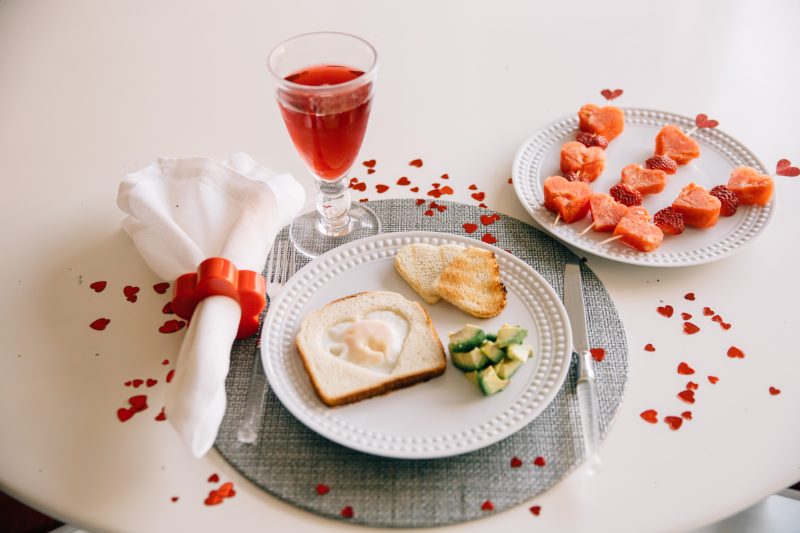 The heart shaped egg sandwich was a bit tricky as it was a challenge to prevent the egg white from running onto the bread.
I used white bread but this can always be swapped out for Ezekiel, whole wheat or any other healthy bread options you like.
See here for recipe.
If your kids prefer hard boiled eggs, you can also turn these into heart shapes.
I added cubed avocado with lemon, olive oil, salt, and pepper for some added color and flavors. To further carry out the heart theme, I piled the cubed avocado into the heart shaped cookie cutter and when lifted, it sorta created a heart shape. If you take your hearts really seriously, consider mashing the avocado before placing in cookie cutter.
If your kids are not egg lovers, heart shaped pancakes or waffles are another great breakfast idea.
In keeping with the red and pink theme, I served cranberry juice but pink lemonade or a strawberry banana smoothie are great options.
I bought some cute heart shaped serving plates from William Sonoma and these adorable Love is Love cookies.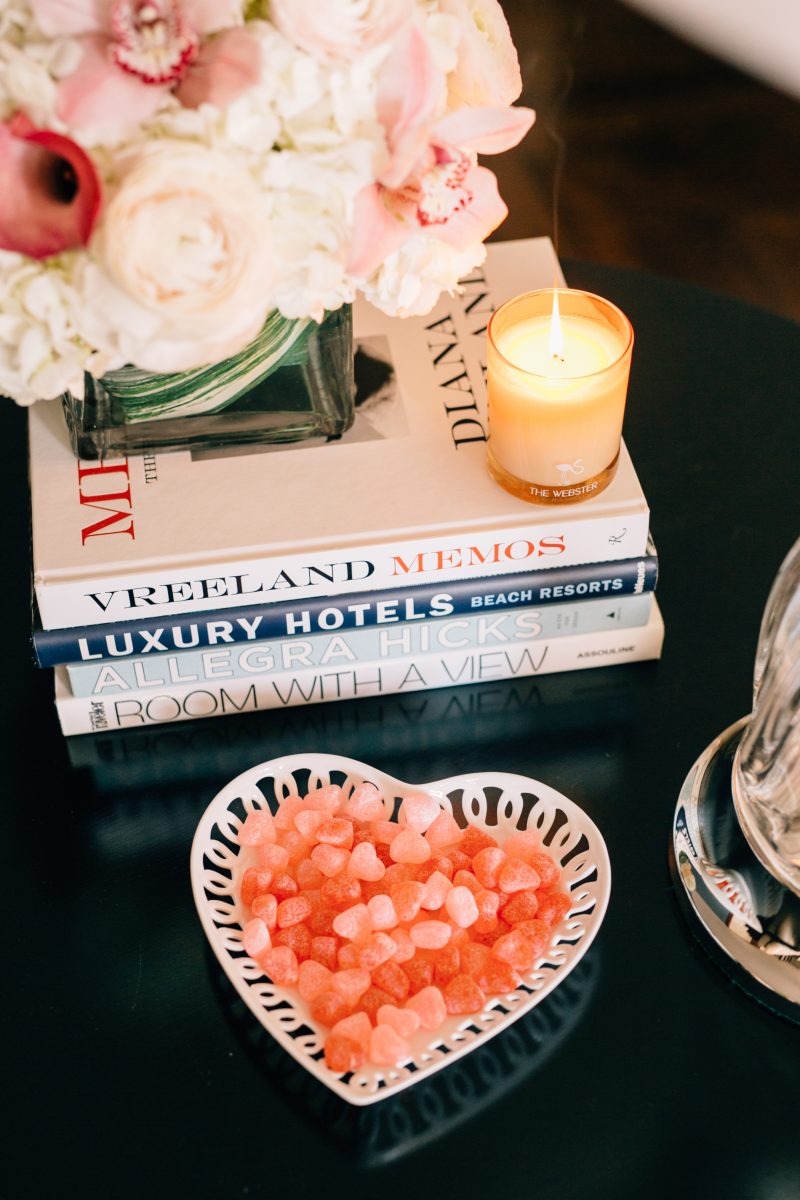 Shop tableware here:

Shop sweets here: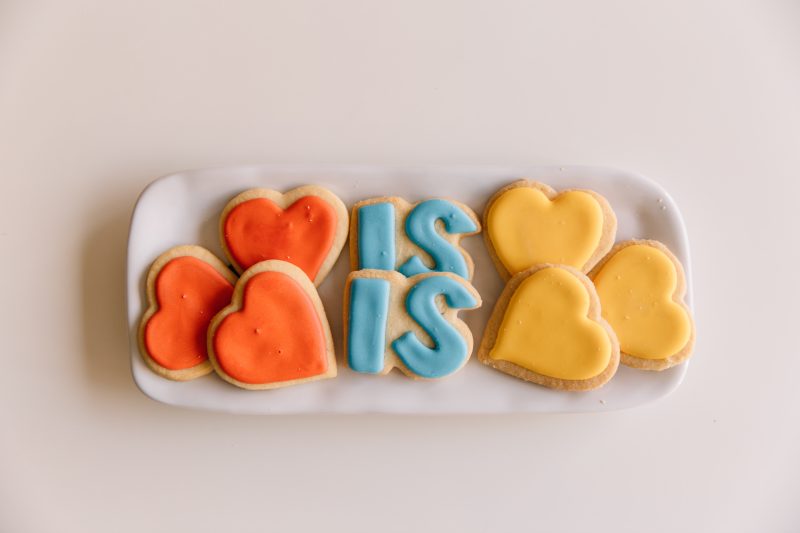 I kept the decor simple with some metallic heart shaped confetti but feel free to go heart wild.
A delicious way to show your love.
Shop decor here: