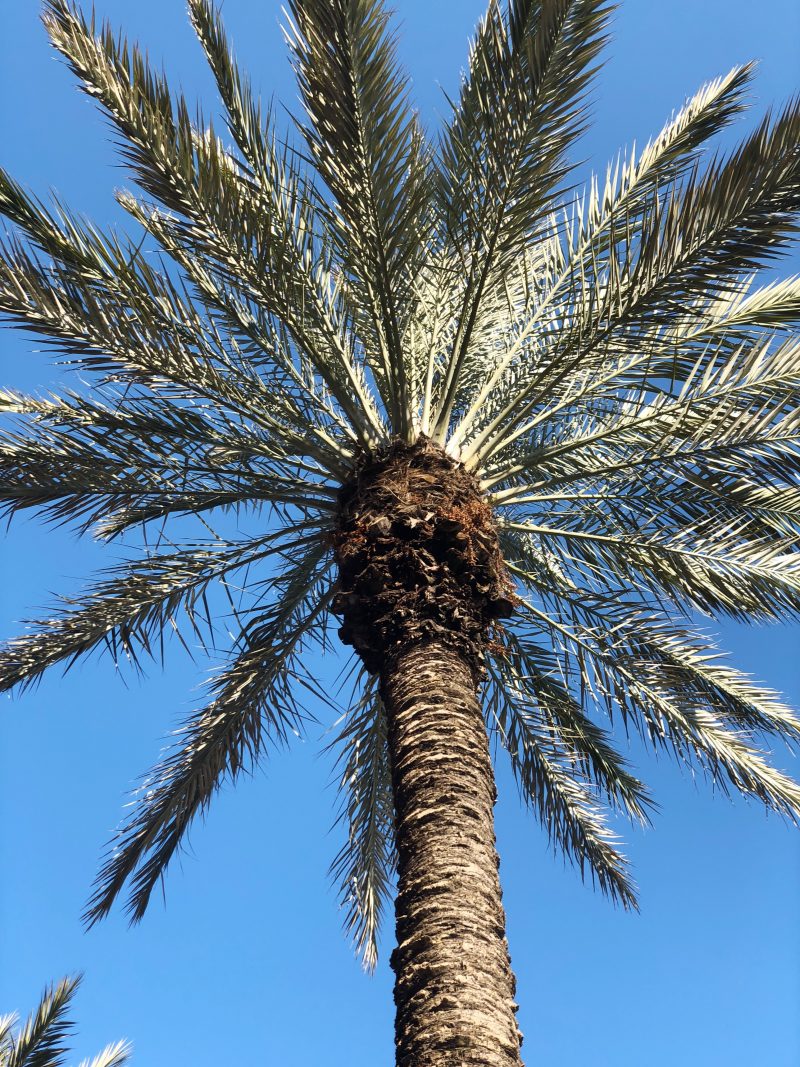 Last week I visited the 22nd state on my 50 state bucket list. Three friends and I traveled to New Orleans for 48 hours. We stayed at The Ritz-Carlton in the French Quarter, which was well located.
Upon arrival, we walked around Bourbon Street which was quite festive because of the upcoming Mardi Gras. I was so excited to snag the purple, green and gold necklaces but little did I know, I had to lift up my shirt in exchange. Good thing I didn't know…
Next was dinner at R'evolution, a historical landmark restaurant serving cajun and creole cuisine. The ambiance was warm and inviting and featured old school Southern hospitality. I managed it to keep it light with an artichoke salad and grilled fish. Next we headed to Preservation Hall to hear live jazz music. The musicians were old school and seemed like they were from another era that lent a certain authenticity. I appreciated the no cell phone rule and just enjoyed being in the moment. My only regret was not being able to share this experience with my readers.
Our next morning began bright and early with breakfast at Cafe du Monde. You just don't visit New Orleans without making a stop at this world famous cafe, just ask Kim Kardashian. They have been serving beignets and cafe au lait since the 1860's. While not my usual healthy breakfast, these decadent, sugar coated, fried, pastries were worth the calories.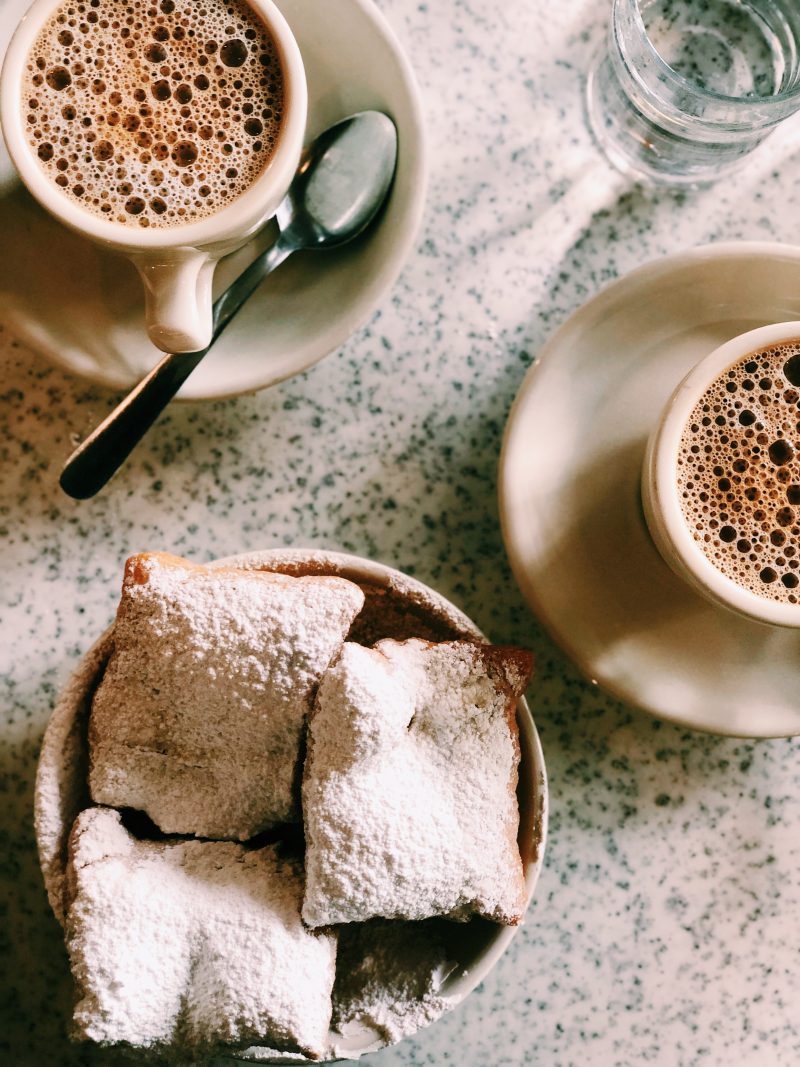 After breakfast, a carriage met us outside the restaurant for a tour around the historic district.
I enjoyed passing by both the bold and pastel colored homes. I missed a good deal of factual history because it was so friggin cold and windy that I couldn't hear our guide.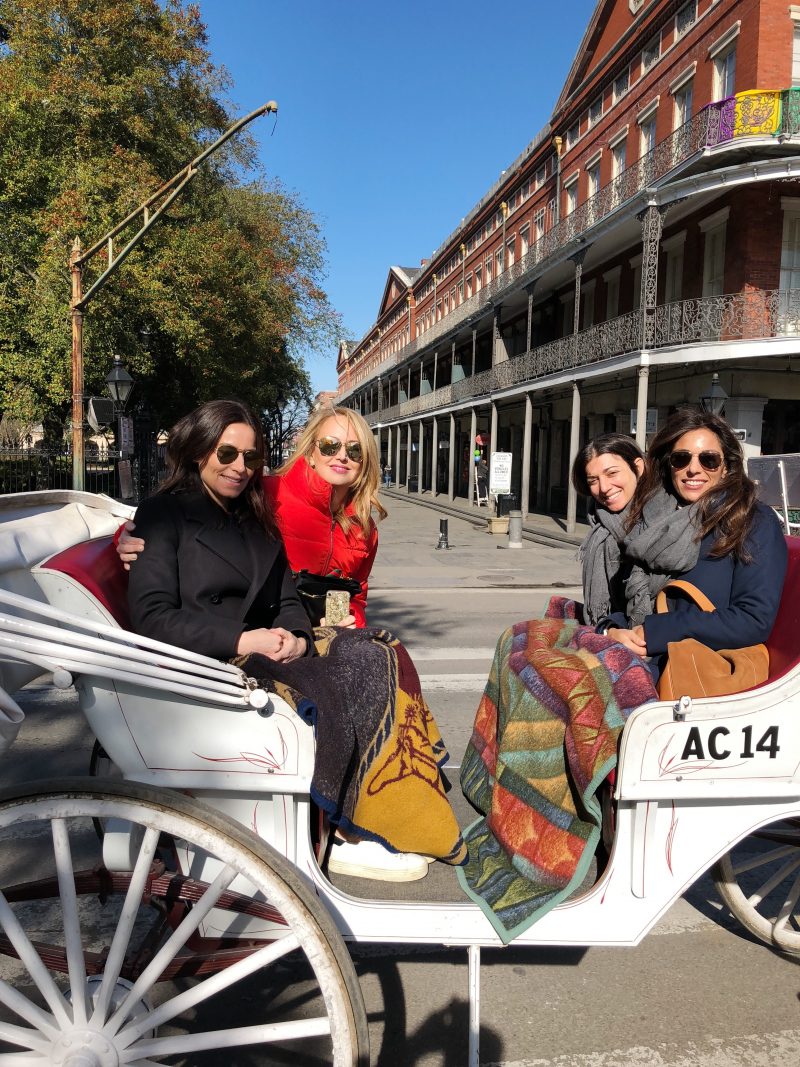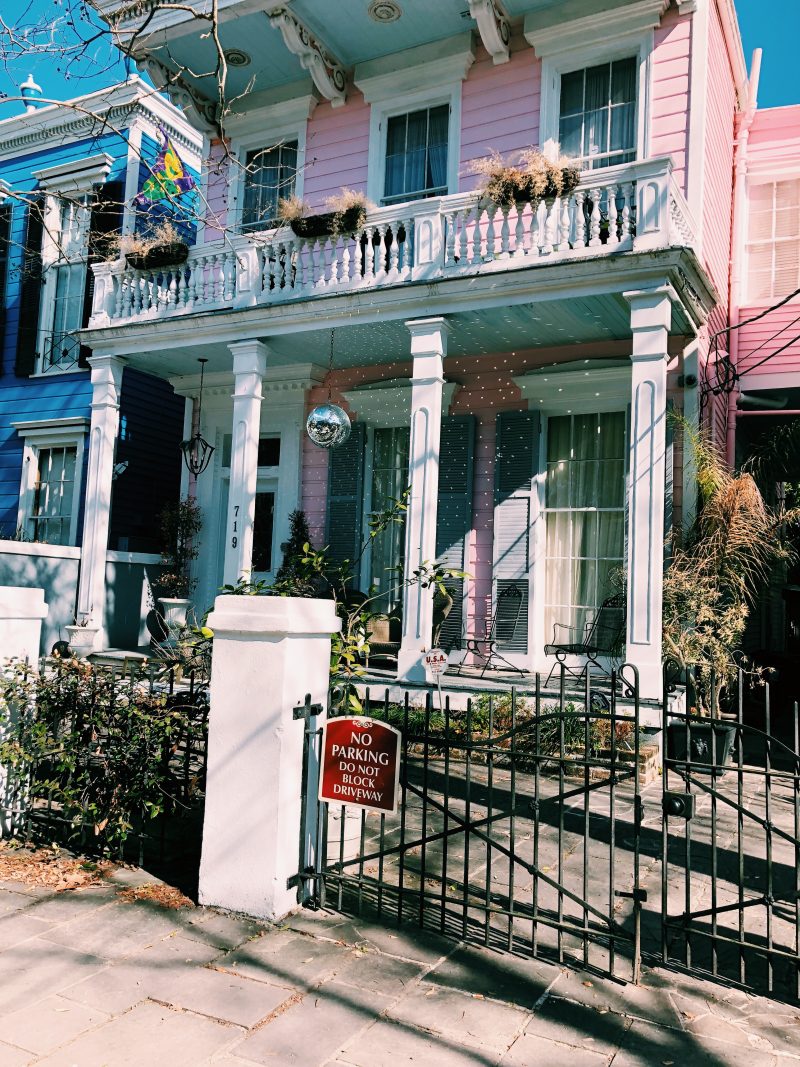 The only time my ears popped up was when he spoke about voodoo. Just to clarify, there are many variations of this religion. What I took away was that all the black magic we hear about can be attributed to hoodoo, which is really not a religion but folk magic.
We went to Domenica's for lunch, a delicious Italian restaurant located at the Waldorf Astoria, before making our way to a Bayou boat tour. I was pretty psyched about this as I have never seen alligators up close. I had the option to purchase an alligator themed sweatshirt before the ride, but I chose fashion over function and opted out. I most definitely had my regrets.
Our tour guide Earl took us through swampland that was gorgeous. I would never associate swamps with beauty, but the Spanish moss along side the water made for an idyllic view. Earl was so informative and for drama he showed us his scar from an alligator bite that took 72 stitches to repair. During the summer months, Earl jumps into the swamp to wrestle with alligators. I might have to return just to witness this. Perhaps I will bring along a flask of Bourbon.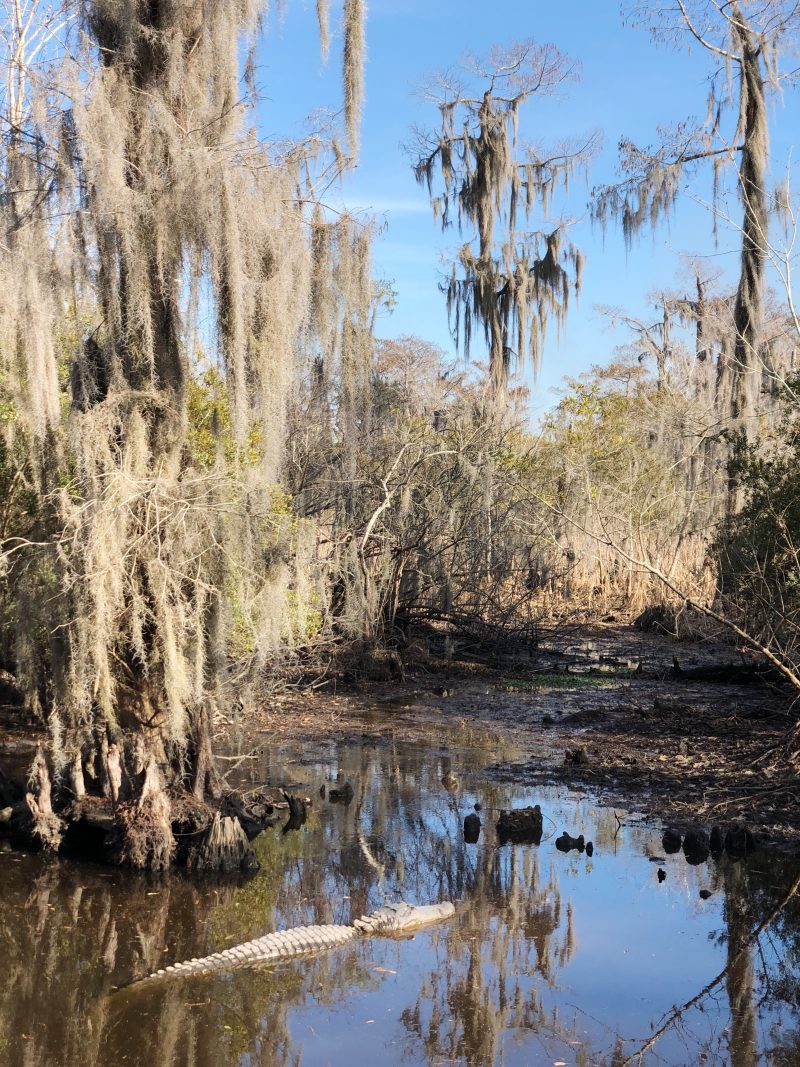 That evening we walked around Bourbon Street again. There were many kitchy touristy boutiques and antique shops. New Orleans is well known for their antiques but I suggest researching before you go. Dinner at Sylvain's was another great meal. Very hipster with a younger crowd and beautiful outdoor space.
The fun really began at the famous Pat O' Briens to hear a live piano duet. All songs were by request. I experienced the original hurricane drink. It's a good thing I didn't finish it, as man these drinks were strooong! As the name suggests, it leaves you wrecked.
On our last day, we took a walking tour through the Garden District with our guide Naif. In case you are wondering, "You are always safe with Naif".
We visited the cemeteries which sounds creepy, but they are actually a New Orleans tourist attraction. So happy it was a sunny day. Burials are a challenge in New Orleans because of hurricanes and flooding. While I don't want to be morbid, a few details that I'll share are that bodies are buried above ground, families are buried together in mausoleums, and in order to have enough space to bury generations together, bones are exhumed into plastic bags after a year and a day.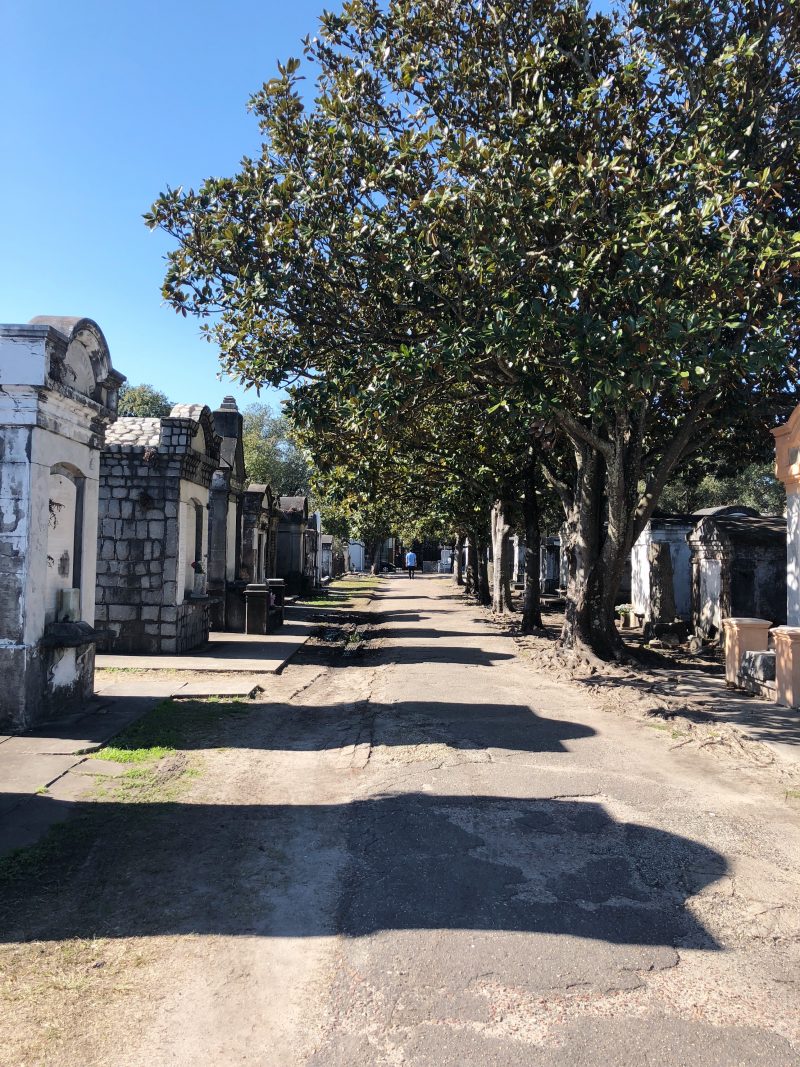 We then took a walking tour of the residential area which is both beautiful and historic. A lot of filming takes place in New Orleans because of tax breaks and so many actors have homes there.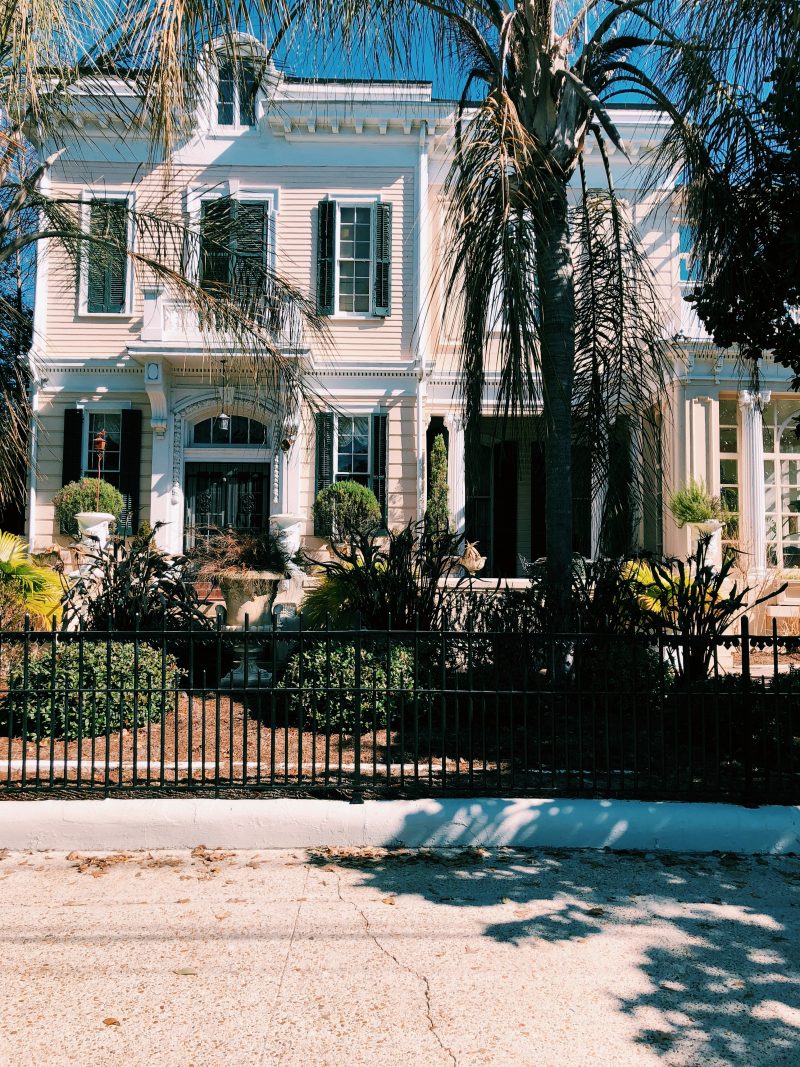 Lunch was at Shaya's (as you can see, we didn't miss a meal) and believe it or not, this was the best Israeli food I've tasted outside of Israel.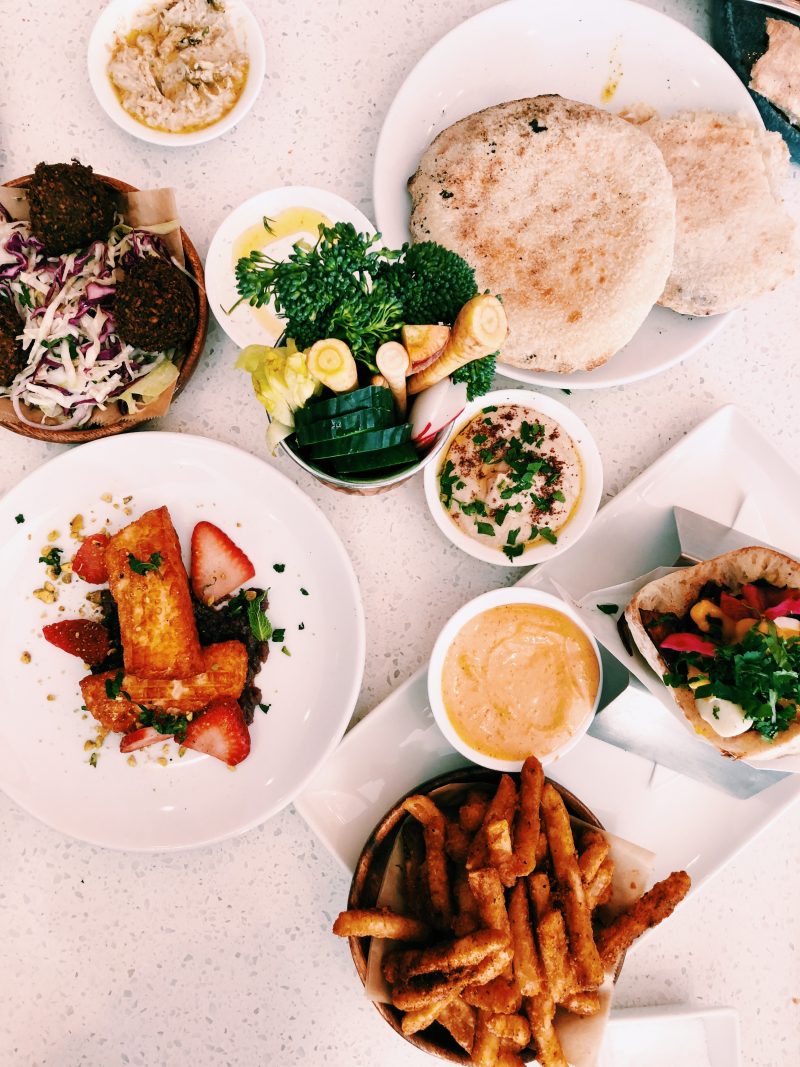 We walked Magazine Street which seems like the most up and coming area with more fashionable shops than Bourbon Street.
Before we headed to the airport, we stopped one last time at Cafe du Monde to bring home beignets for the kiddies. I did not partake because I don't have that kind of discipline to control myself.
It felt good to cross another state off my list and experience the NOLA culture, but more importantly, I am forever grateful for my traveling sisterhood. Each and every one of them are truly special gals.
Until the next state…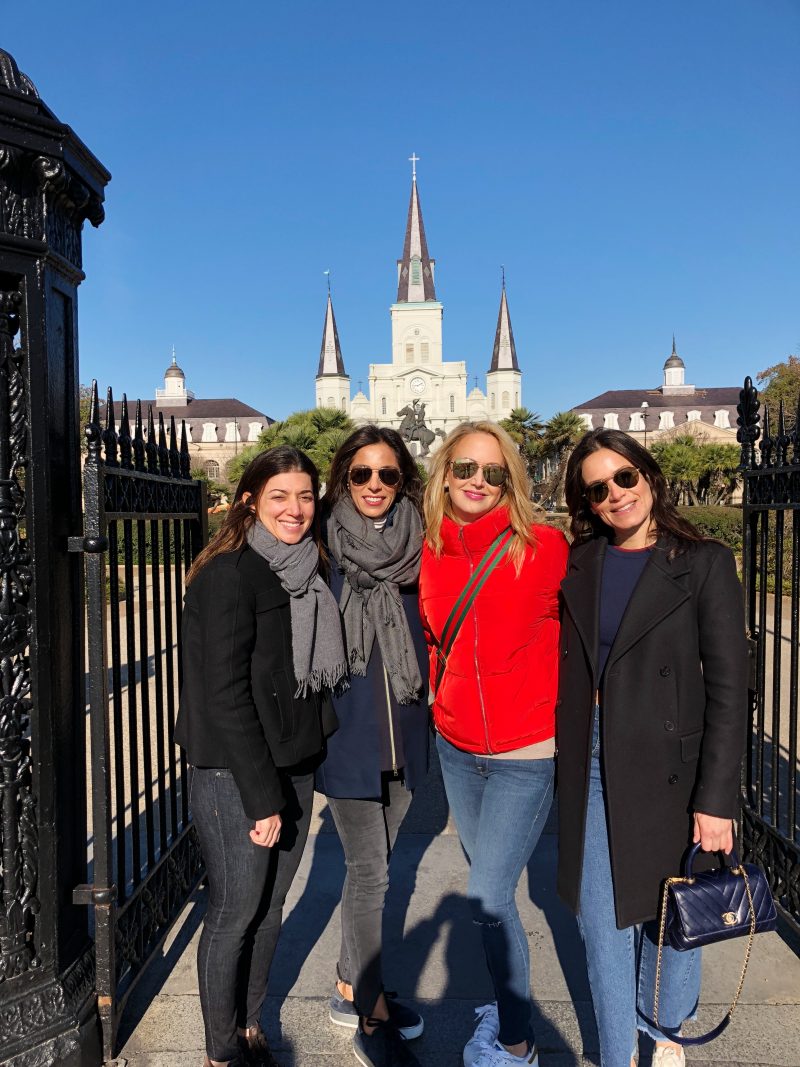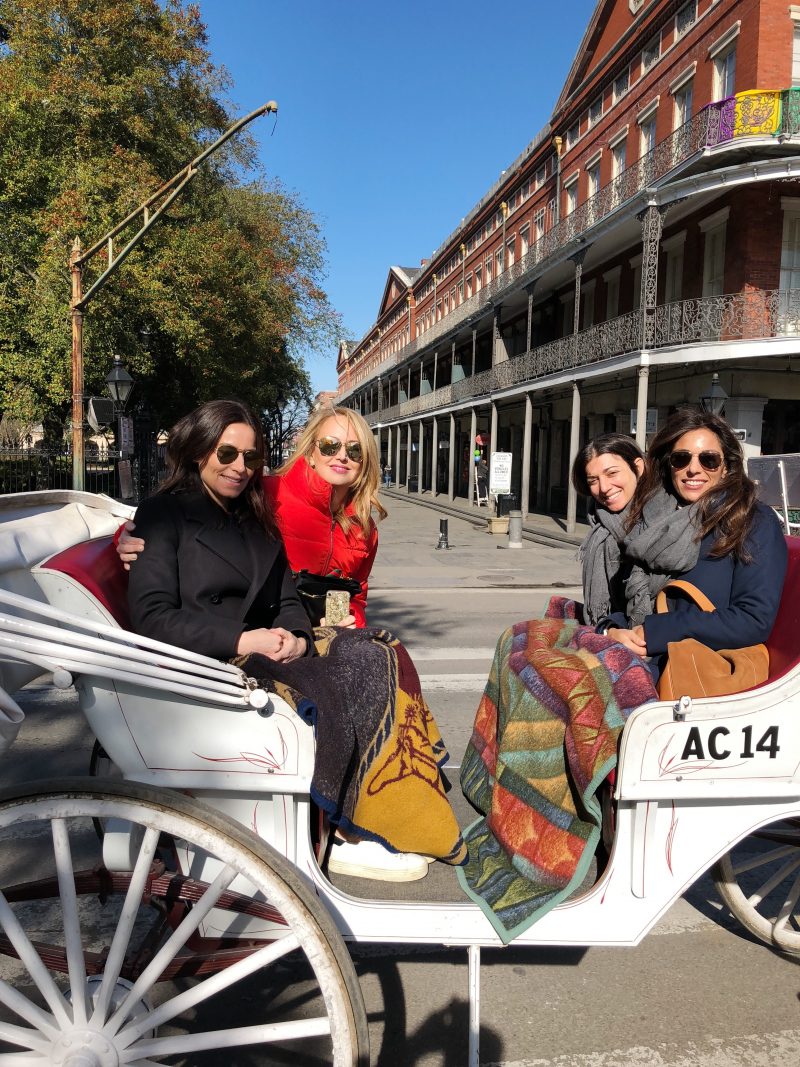 Shop travel products here: