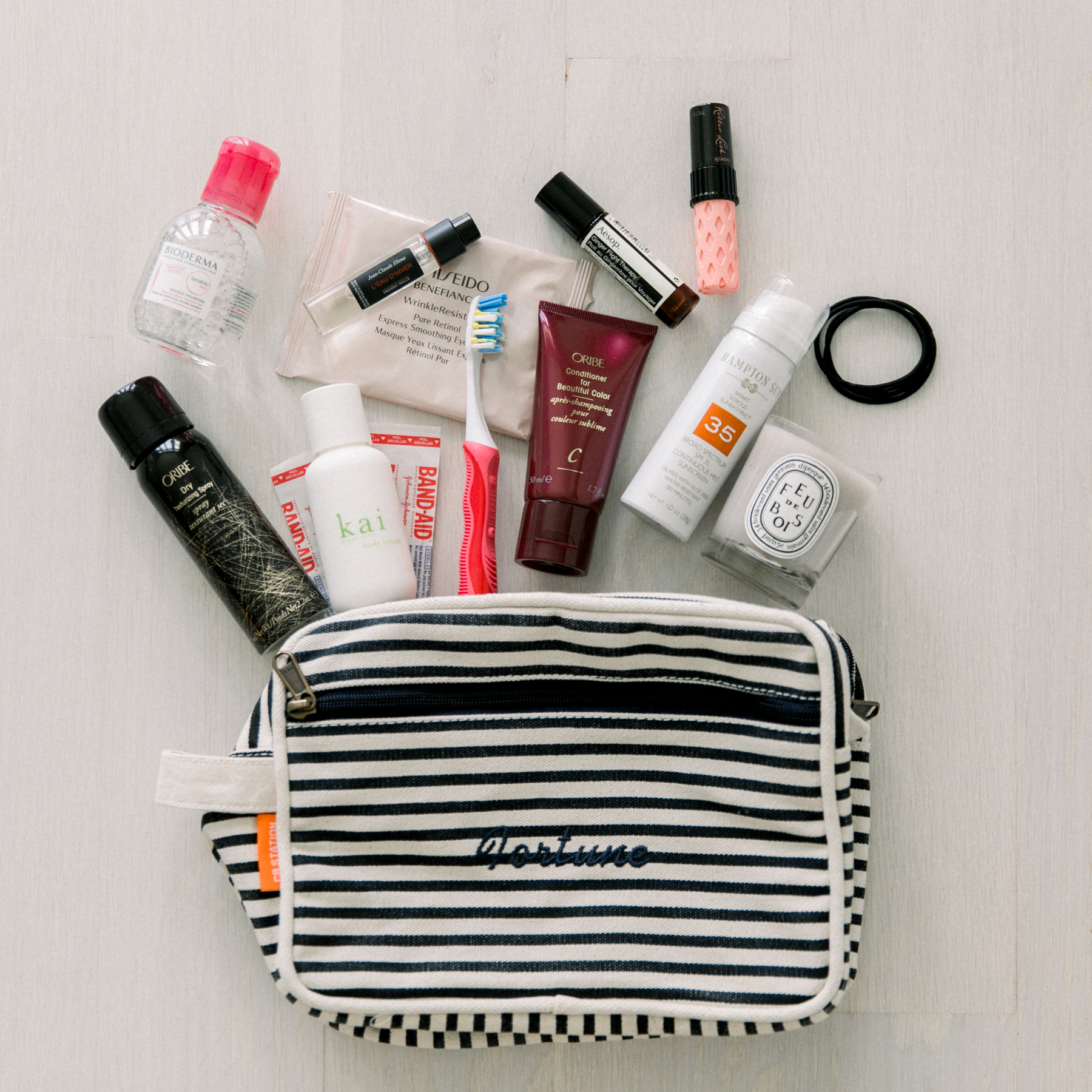 Travel size beauty products are easy to pack especially for weekend get aways, practical as they meet airline regulations and minis are so darn adorable.
Over time I found that most beauty companies have created travel size versions of their key products. How dreamy is it to be able to fit all your travel size beauty products into one cosmetic bag? I can't tell you that I've honestly accomplished this but I am a work in progress and in researching for this post, I found a lot of my favorites in 3oz sizes.
The travel size beauty products listed below are ones that I use at home and also have the pleasure of accompanying me wherever I go.
Bioderma's cleanser and make up remover – non oily and works wonders on removing mascara.
Dr. Bronners Eucalyptus Soap – This all natural soap is a spa on the go.
Feu de Boi Diptyque Candle – Always sets the mood when I'm away from home. Remember to blow out the candle before you leave.
L'eau D'Hiver by Frederic Malle's Perfume – I'm never without my signature scent.
Hampton Sun Mist Sunscreen – Love this brand, love the scent and protects most importantly
Kai Travel Set – Comes with travel size essentials. I won't travel anywhere without this body lotion and deodorant
Benefit Mascara – I don't think the size of mascara really makes a difference when packing. I bought this purely because the size was too cute to resist.
Oribe Dry Texturizing Spray – This is a great for adding texture and volume to you hair
Oribe Shampoo and Conditioner for Beautiful Color – I've been using their products for years. They're sulfate free and I love the scent
True Botanicals makes an on the go beauty travel kit which you can fill with your favorite products. It comes labels so you can customize.
Shiseido Express Soothing Eye Mask – I apply these right before landing. Nothing like a little pick me up
Aesop Ginger Flight Therapy – This was recommended to uplift and reduce stress when traveling.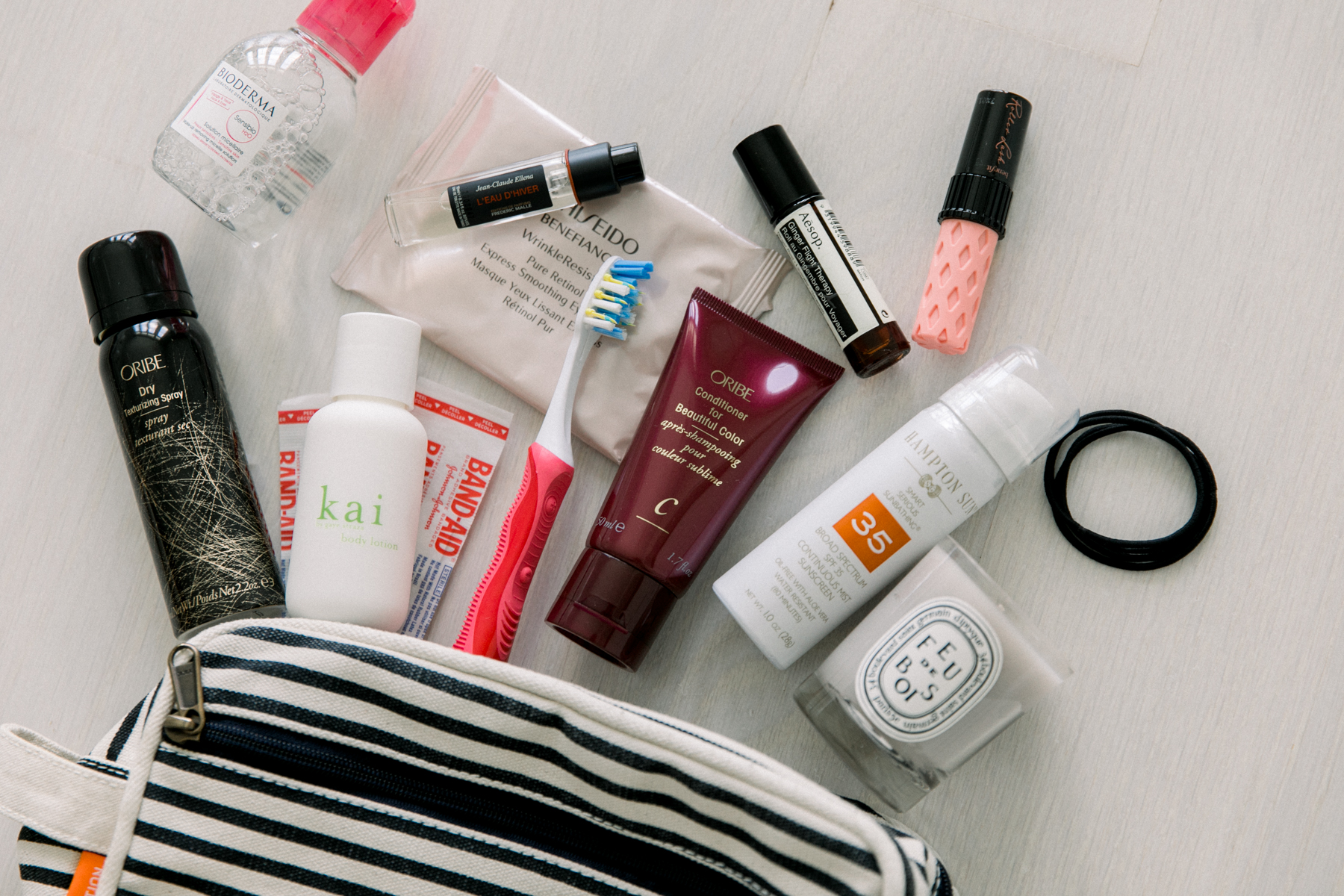 What are your go to travel size beauty products? Please comment below.
Shop the post here: