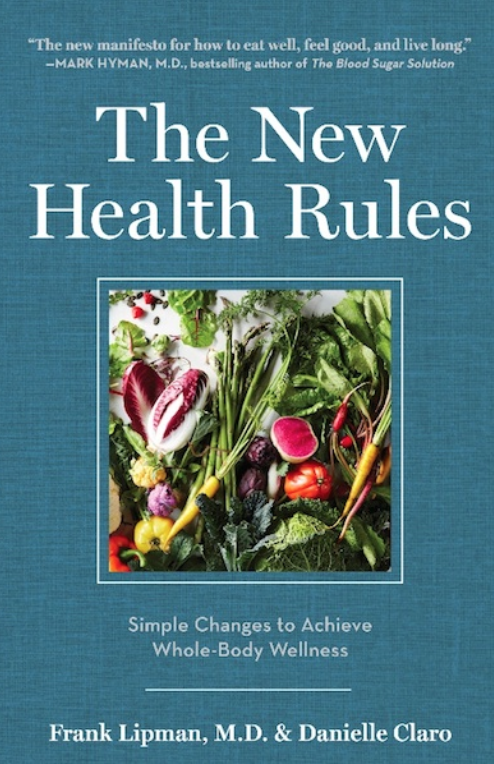 I recently bought Dr. Frank Lipman's new book on wellness, The New Health Rules.
There are so many health and lifestyle books on the market yet what sets this one apart is its approachability.
It really is a feel good book for feeling good.
With topics that range from eating to healing, new information is introduced on each page in a concise way. The photographs are artistic and food-fashionable. Perfect for someone like me who is visual, and wants to get right to the point without having to plod through till page 167.