Creating a beautiful tablescape is quite similar to putting together an outfit – it's all about the accessories. It's easy to change the look of an outfit by switching up the shoes, jewelry and handbag. The same is true for table settings. You can use the same dishes but transform the look with different napkins, napkin rings and placemats. Also, side note: my computer autocorrected placemats to playmates and I think it's on to something. Depending on the invited guests, that too can transform the evening.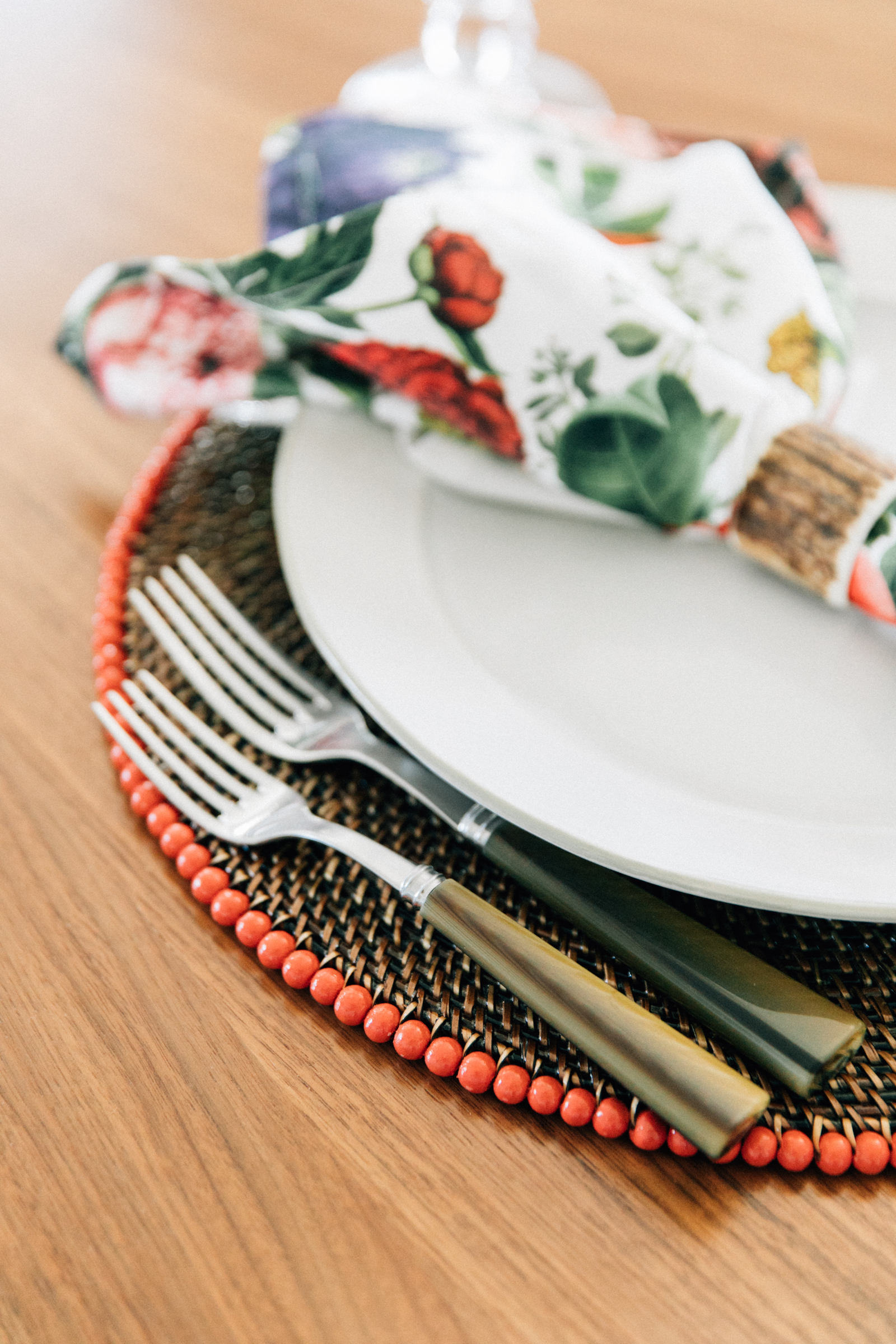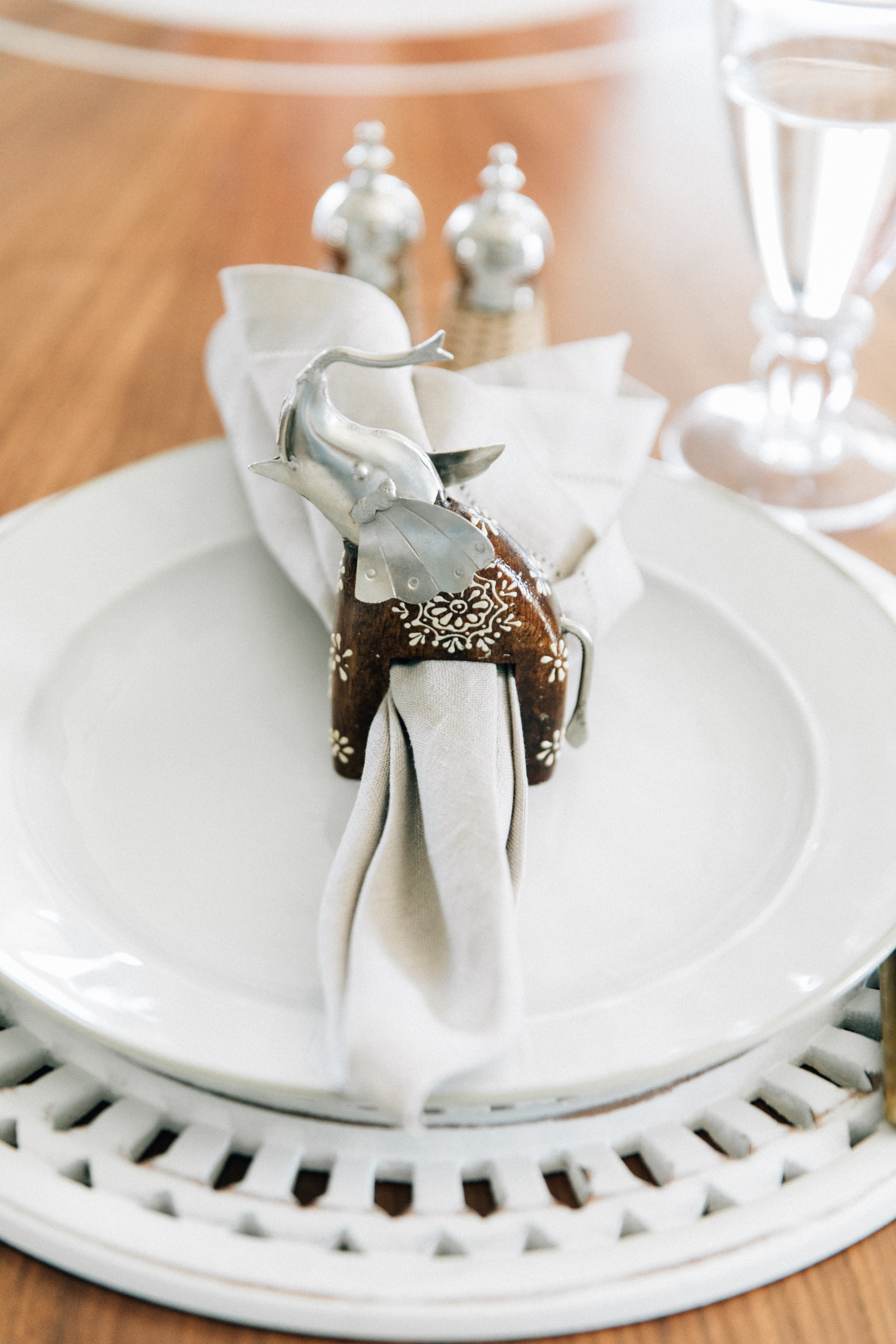 I love entertaining, especially in the summer and I get such satisfaction from creating my tablescape.
I have two sets of dishes and it amazes me how many different looks I can create.
Over time, I have accumulated a collection of napkin rings that range from whimsical elephants to beachy seashells.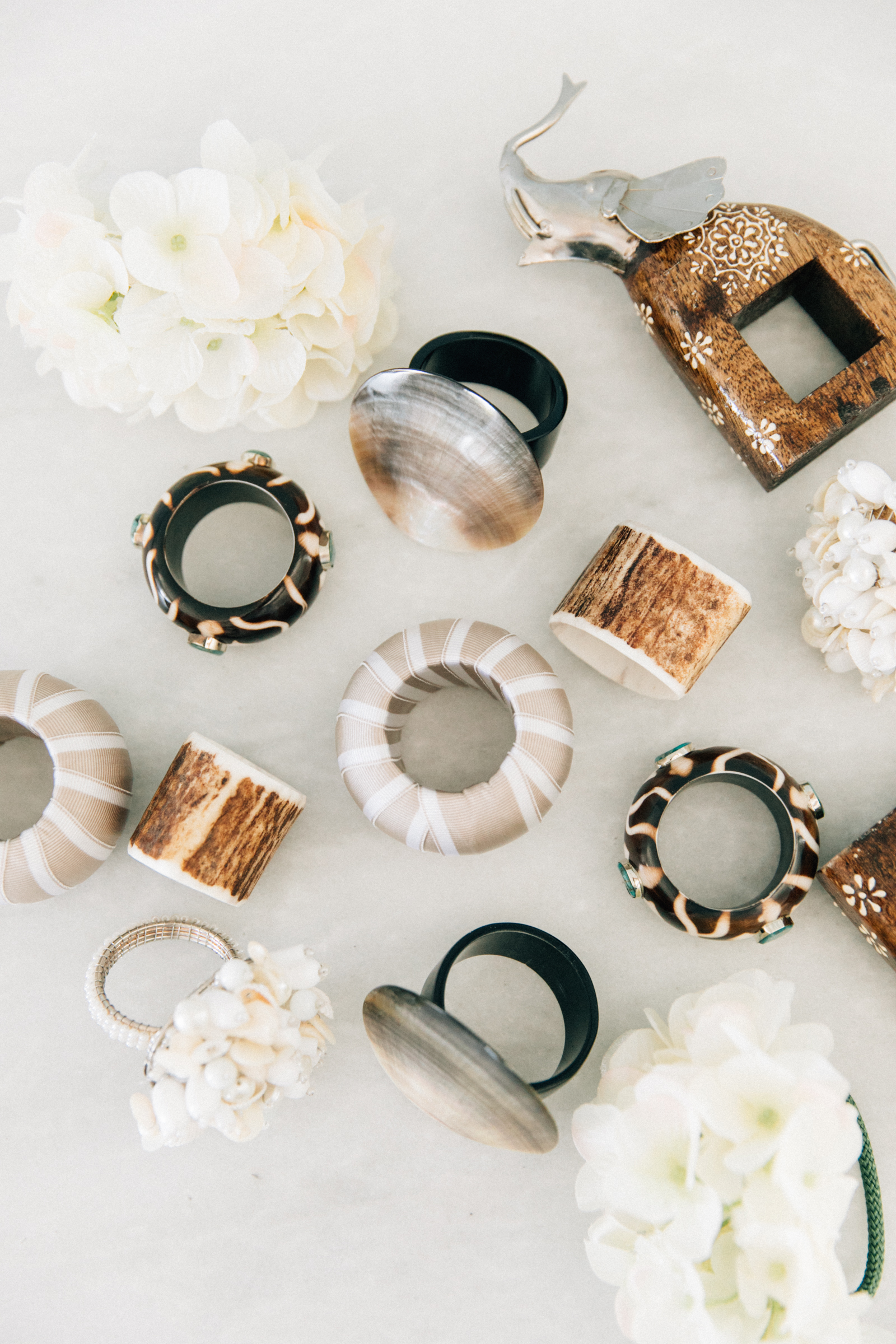 The same can be said for my placemats which go from white wood, to rattan and straw.


I would say I get more experimental when it comes to napkins. I look for ones with little details such as these embroidered pineapple napkins which I picked up in Charleston, SC (one of my favorite apres drink purchases).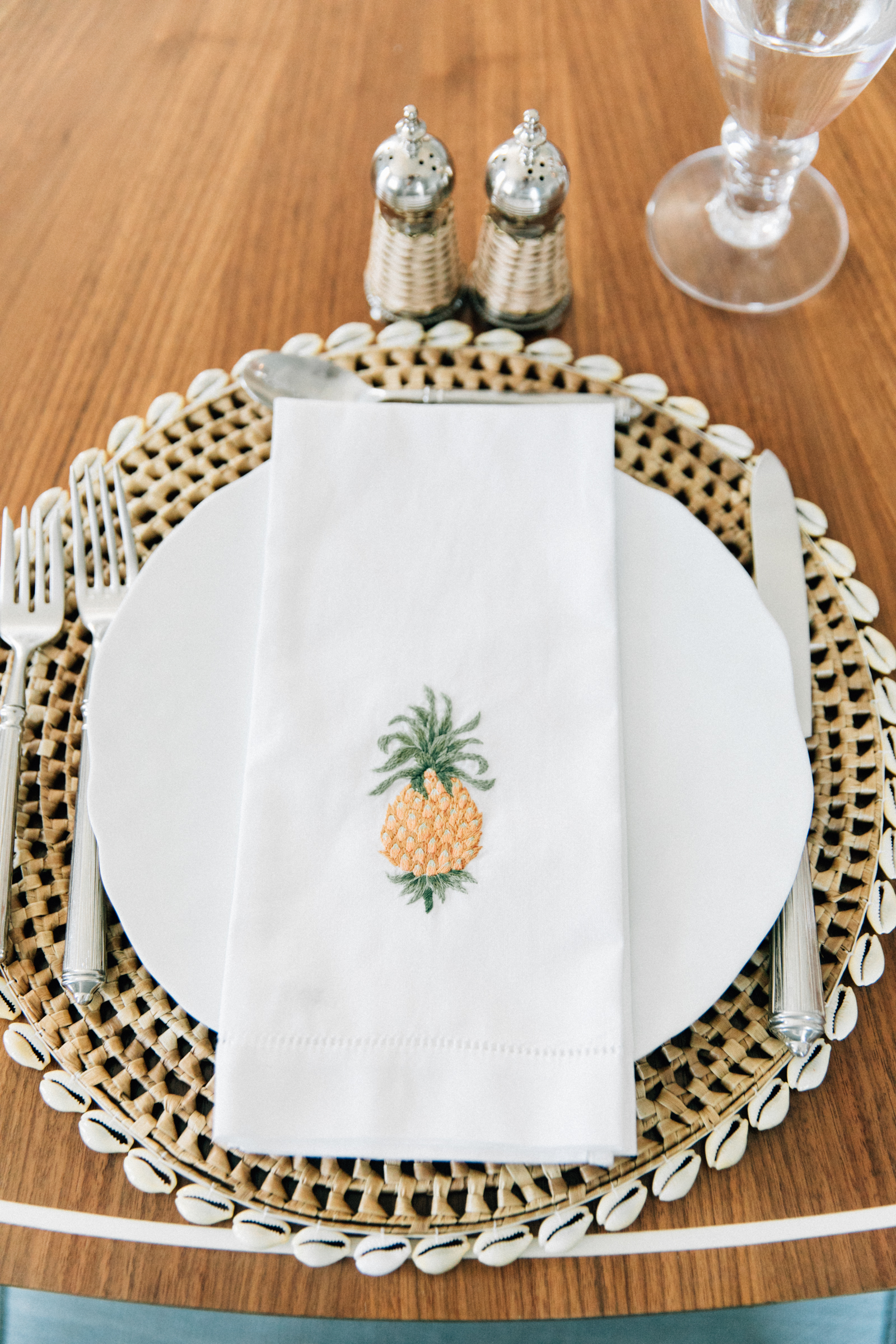 I'll also opt for interesting florals for a bit of pop. Speaking of flowers, this is another major way to set a mood. I go from a just-picked-from -the-garden look to a contemporary, uniform design. The look can be vibrant and colorful or monochromatic with a clean aesthetic. Overall, accessories speaking, I tend to gravitate towards natural, organic and neutrals. Come to think of it, the same is true for much of my wardrobe accessories. This may be worth deeper analysis as to why I'm drawn to neutrals, but I'll leave that for another post. I love browsing Barneys and Bergdorf Goodman for tablescape inspiration– and Instagram of course. Another favorite haunt of mine is Parci Parla, located in Brooklyn and Allenhurst, NJ. I make a weekly pit stop to this accessories haven and rarely leave empty-handed. They carry a well-curated selection of home accessories and tableware. My most recent purchases were these white and yellow beaded napkin rings from Parci Parla and I have my eyes on these pink water glasses. Am I living on the edge with these pops of color?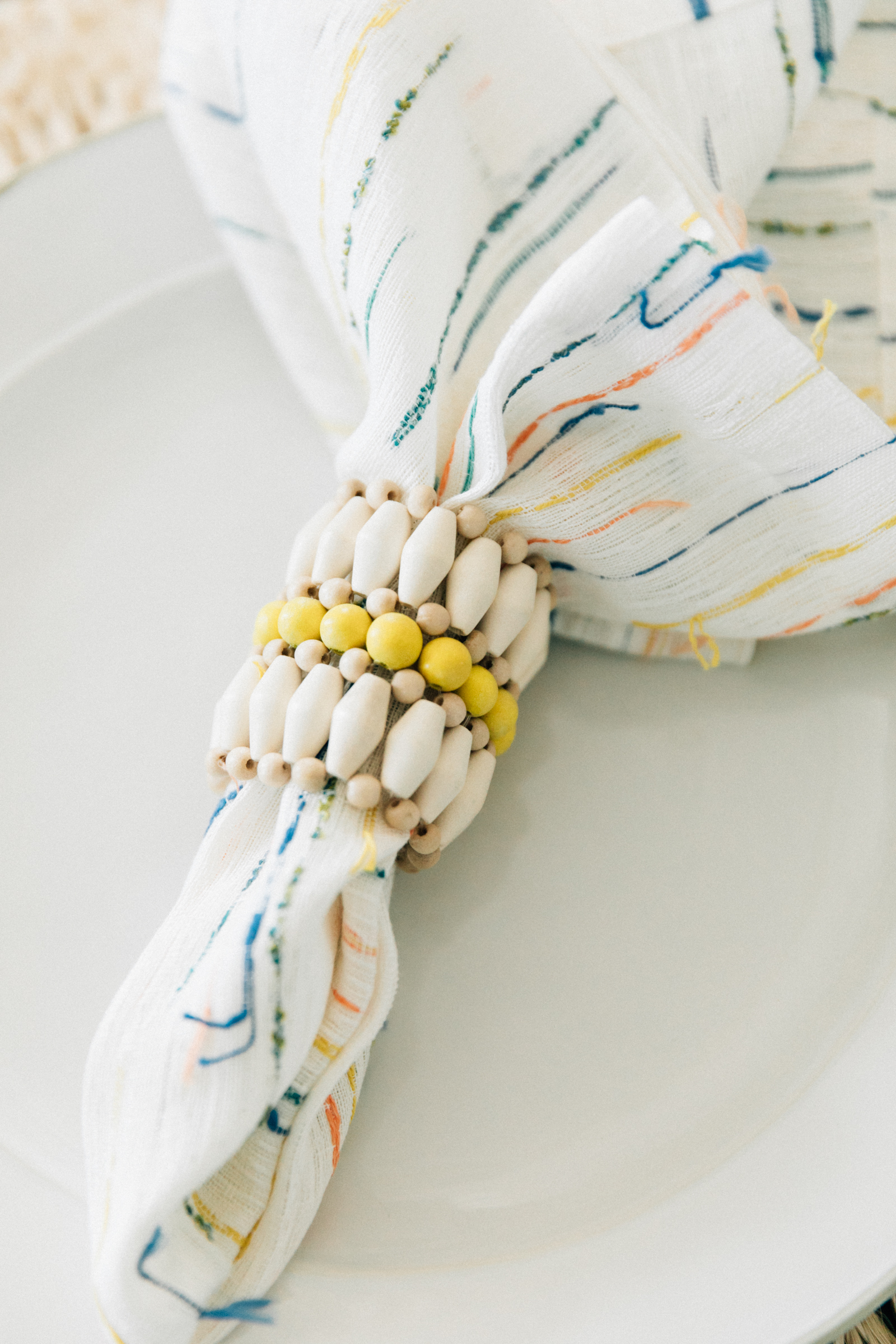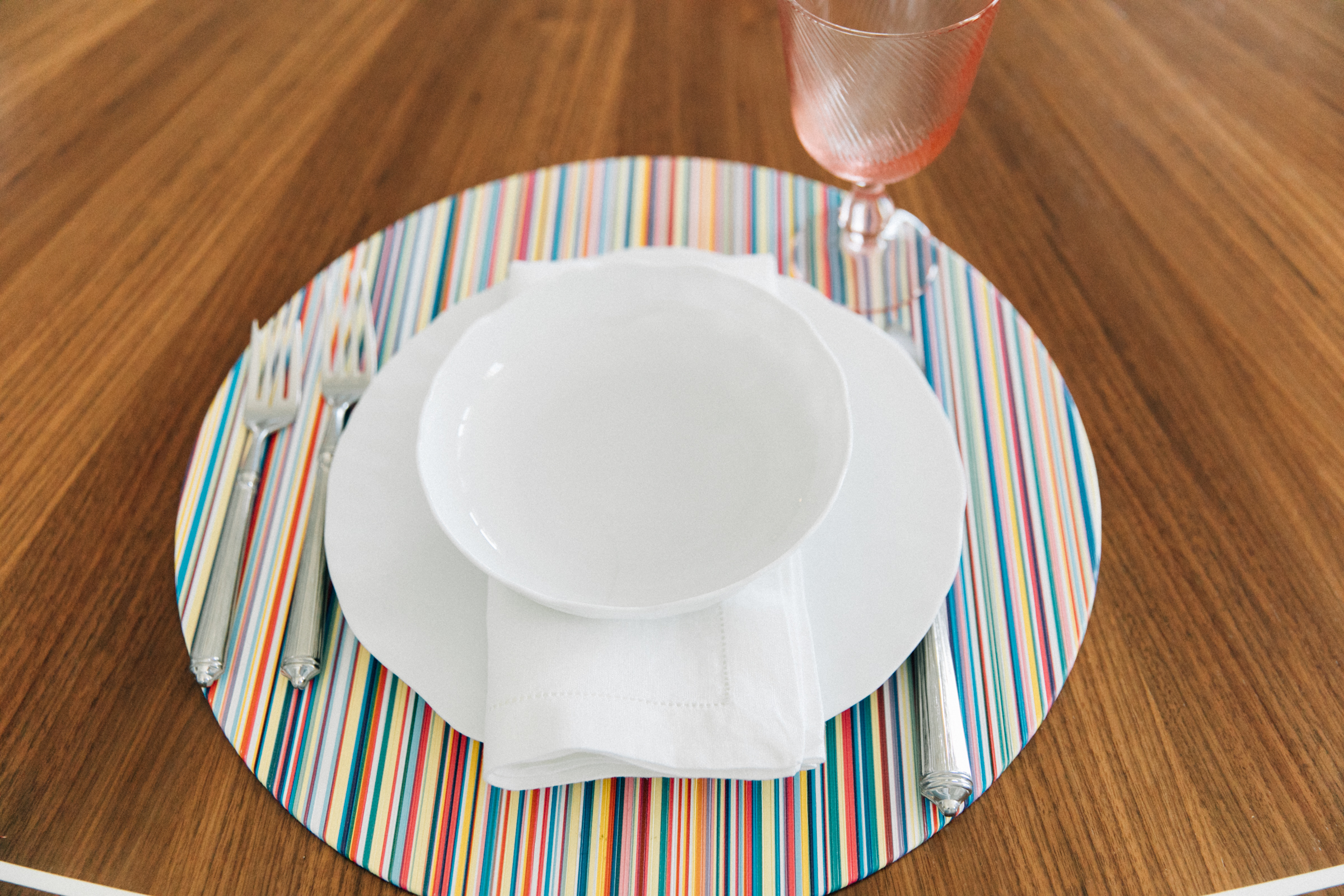 I'm also obsessed with these rattan fish shaped placemats form Barneys. These have become my go- to's for all three meals of the day.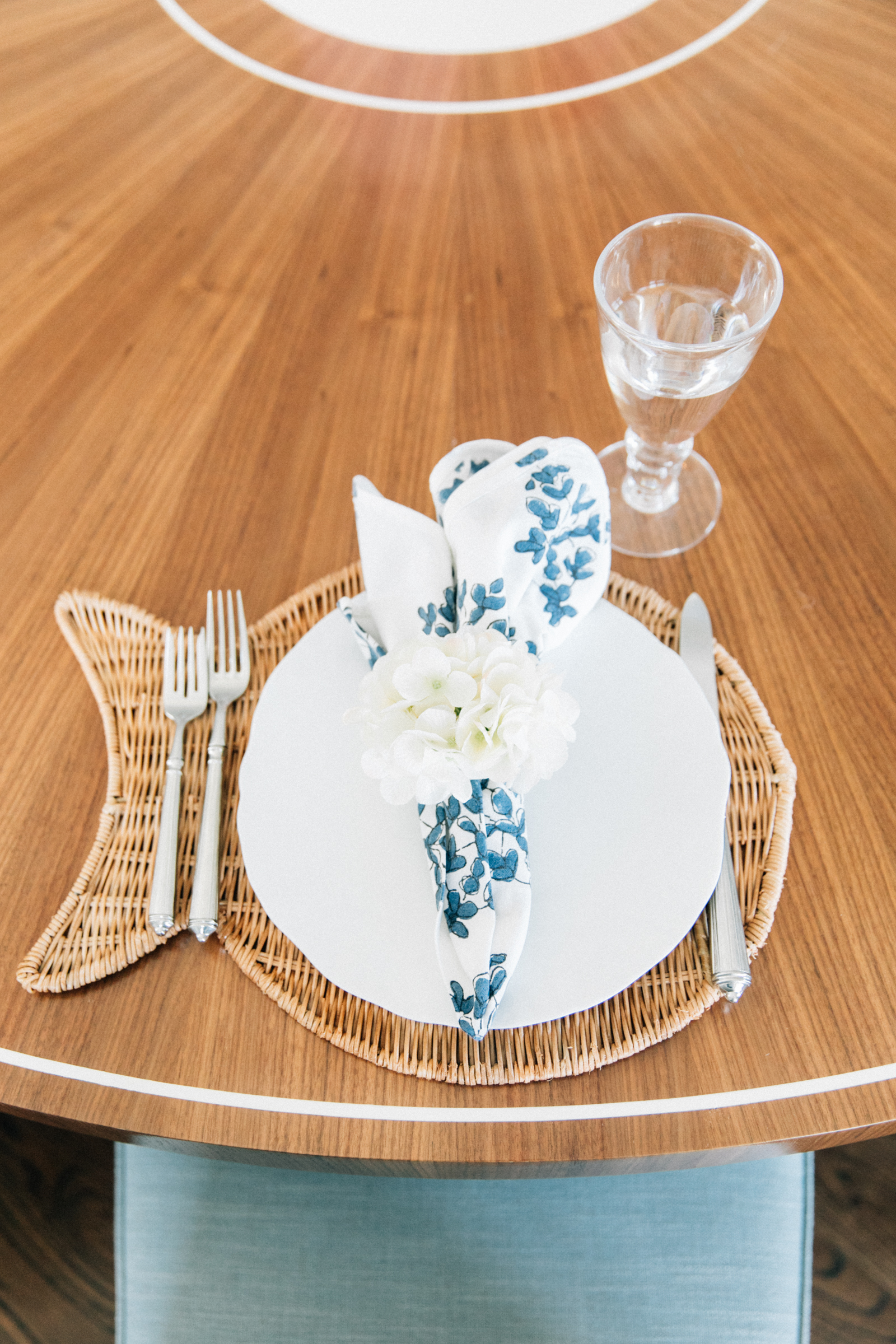 However you choose to set your table, enjoy the process and most importantly, your guests!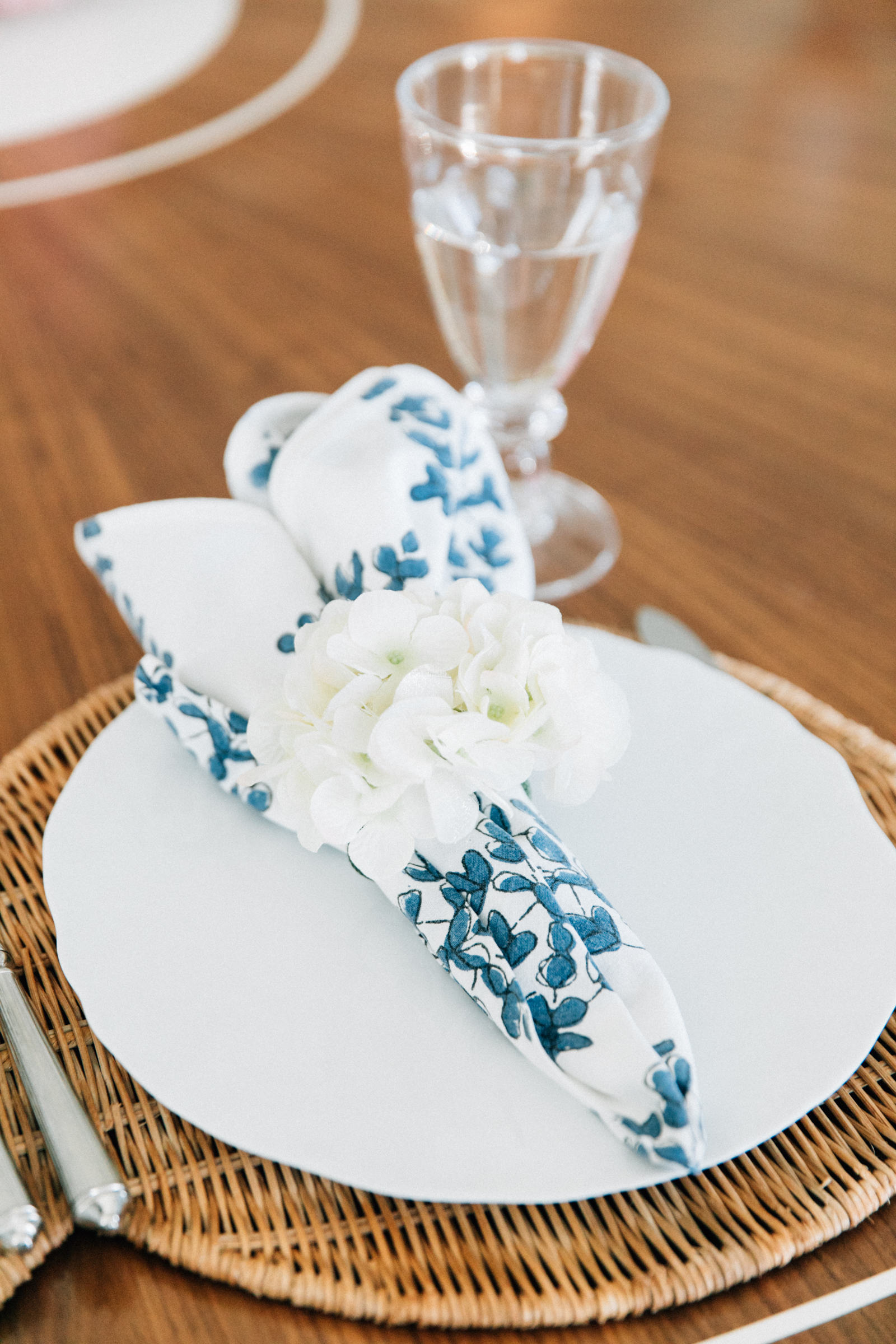 What's your favorite way to dress your table? Please comment below!
Shop placemats here:

Shop napkins here:

Shop napkin rings here:

Shop accessories here: