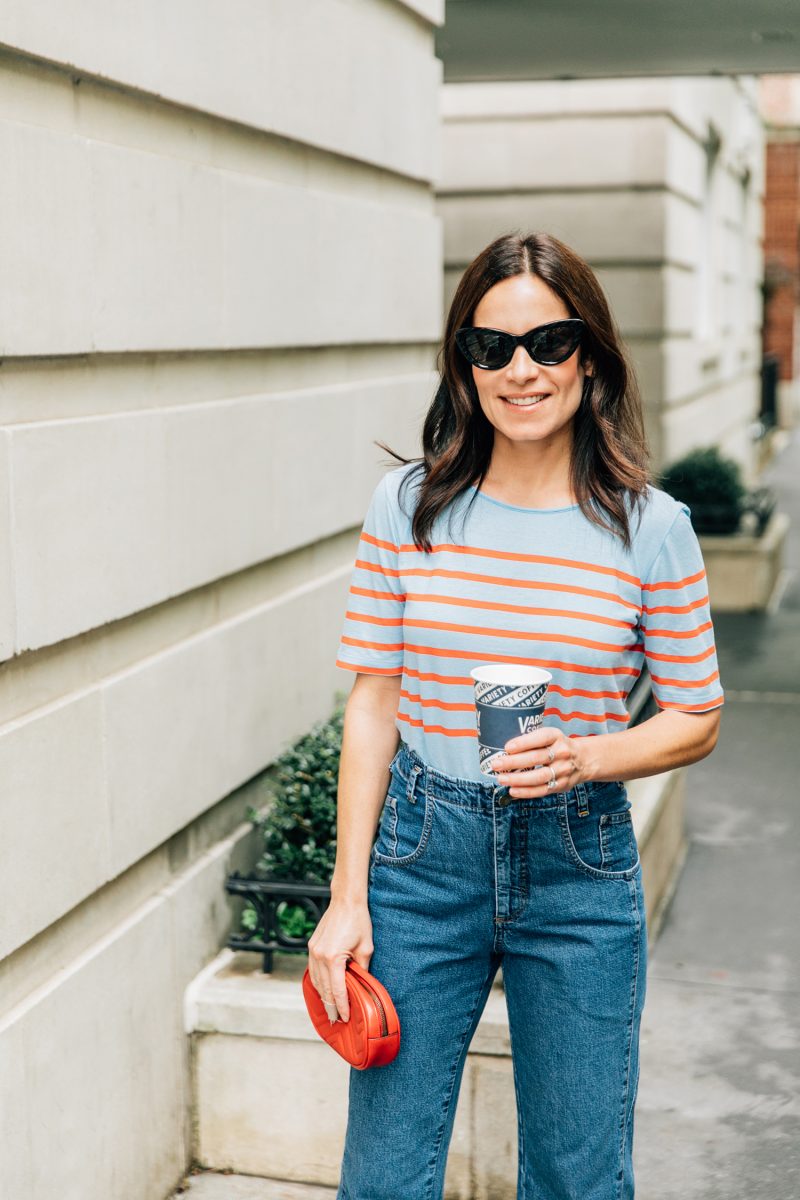 Tee shirts are a major part of my causal daily wardrobe for summer and I'm really excited to share my options for this season. My go to summer tee shirts are more often than not striped. Kule is my favorite brand for summer tee shirts and I am especially obsessed with their new cropped versions that I'm wearing below. I'm also coveting their yellow/navy/red striped tee that has a retro vintage 70's feel.  I paired mine with my favorite cropped Rachel Comey jeans, Gucci belt bag and platform Common Project sneakers which have taken the place of my Saint Laurent ones (long overdue!). I did what I call a half tuck with this tee so one can appreciate the cropped style while highlighting the Kule logo of course. At a more gentle price point are the Madewell striped tees. I own a few that are pretty cool and wear super well.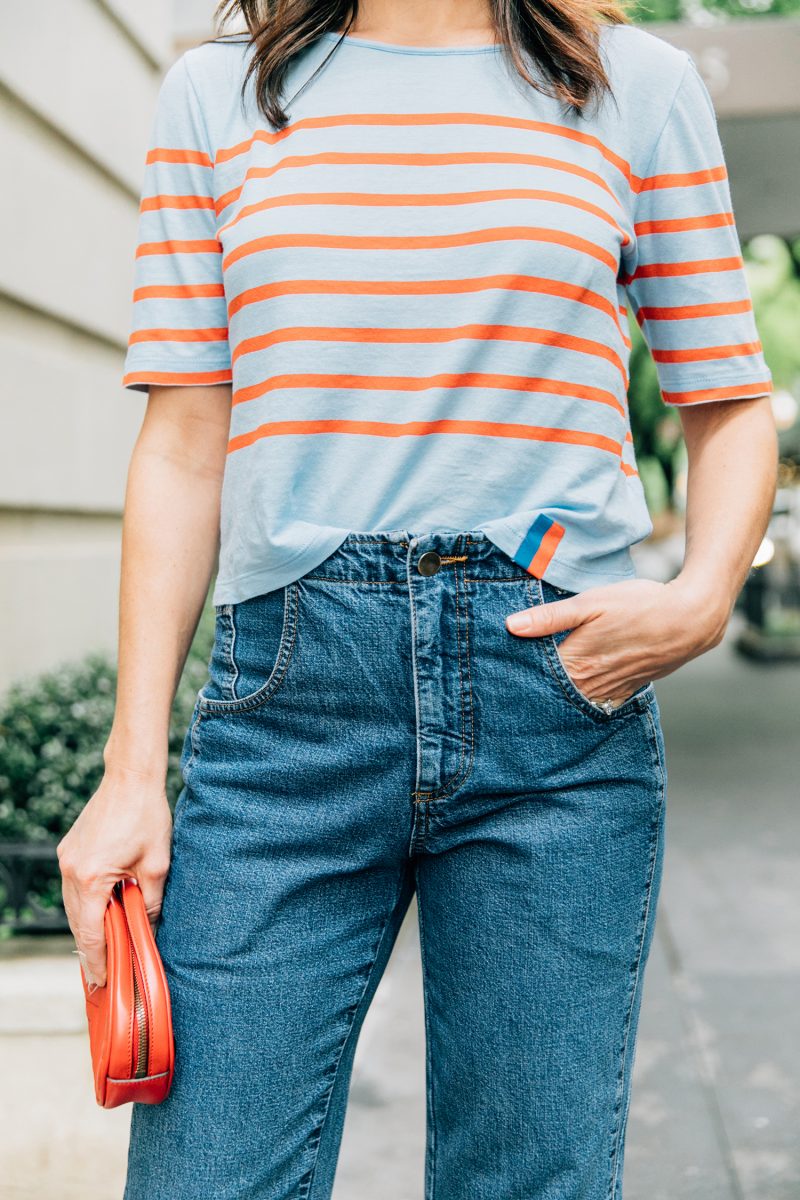 Shop striped tees here:

Another staple of the summer tee shirts variety is a cropped white version. These are a relaxed crewneck basic that will give a classic edge to any look. They can be dressed up or down and worn with any high waisted pant or denim short, you really can't go wrong.
Shop cropped white tees here:

I always favor tees with some attitude. I came across this Sofa King Awesome tee which is pretty awesome if I must say so. Funny enough, I still have a tee from too many years back to remember that read Sofa King Cool (In case you haven't read between the lines it's supposed to read So F***ing Awesome/Cool). Definitely a conversation starter…
The embroidered Fanta tee by Marc Jacobs is another favorite. I love the color combo and Fanta soda reminds me of vacations in Spain so this tee had me at hola.
Last but not least, I absolutely must have this, "I'm not a regular mom, I'm a cool mom" tee, a reference to Mean Girls and it also serves as a reminder to my kiddies just in case they might think otherwise.
Shop graphic printed tees here: