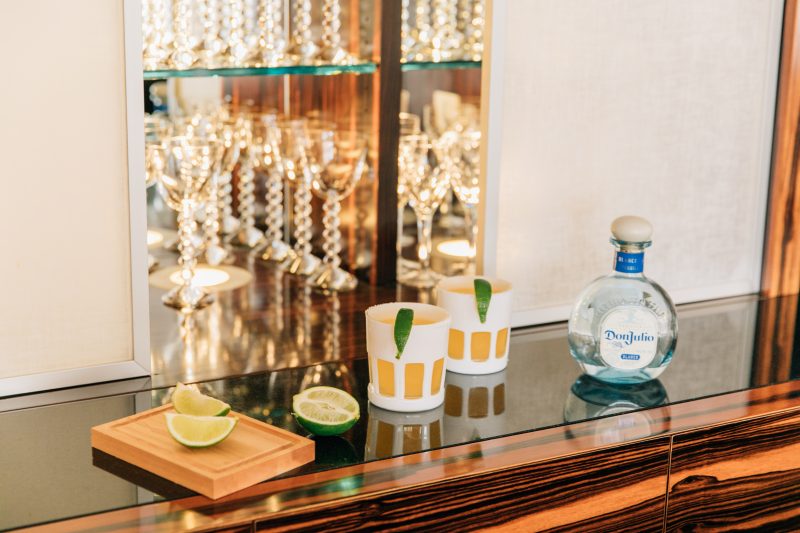 Cocktails are definitely a spirited part of the summer entertaining scene and with Memorial Day just behind us, I got a little taste of what is yet to come (minus the dreary weather hopefully). I typically opt for clean cocktails i.e. low in sugar. I'll often add a splash of fruit juice – think fresh grapefruit, pineapple or cranberry – for a little kick but I wanted to shake things up so I did a bit of searching and found 3 skinny cocktail recipes for some summa lovin'.
The first skinny cocktail recipe is for a skinny margarita that has all the flavor of a regular margarita minus the sugar, simple syrup and other added caloric liquors. This skinny version instead calls for 1 tablespoon of agave nectar to give it the sweetness but you can easily substitute this with a packet of Stevia or Splenda. The orange and lime juice give it the perfect citric twist and the salt rimmed glass takes you south of the border. A helpful tip…take a wedge of lime and run it around the rim of the glass to make the salt adhere.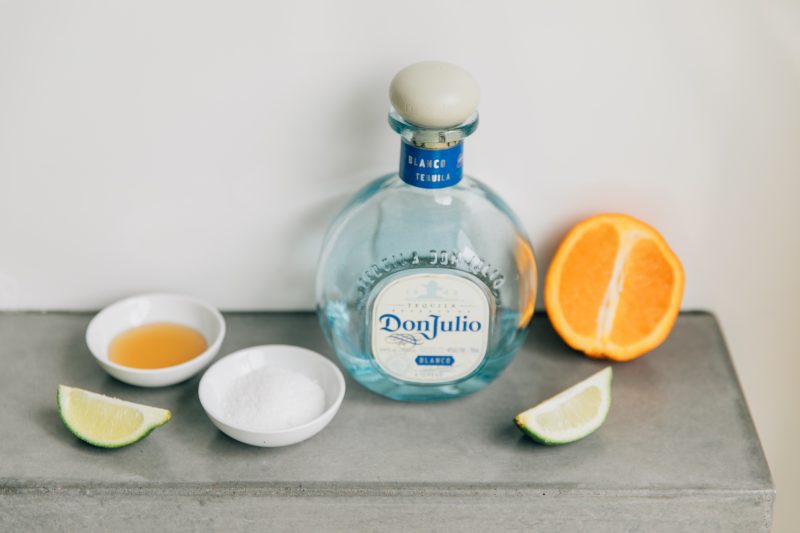 Skinny Margarite Recipe
2 Servings
Ingredients:
3 ounces quality tequila about 2 shots
4 ounces freshly squeezed lime juice about a 1/2 cup
4 ounces orange juice about a half a cup
1 tablespoon agave nectar
Splash of sparkling water per glass (optional)
Coarse salt and lime wedges for garnish
Directions:
1. Combine all ingredients in a shaker with ice and shake to combine.
2. Pour over ice into salt rimmed glasses.
3. Pour a splash of sparkling water into each glass.
4. Garnish with limes.
Actual Nutritional Information (per serving): 170 Calories, 18g carbohydrates, 12g of sugar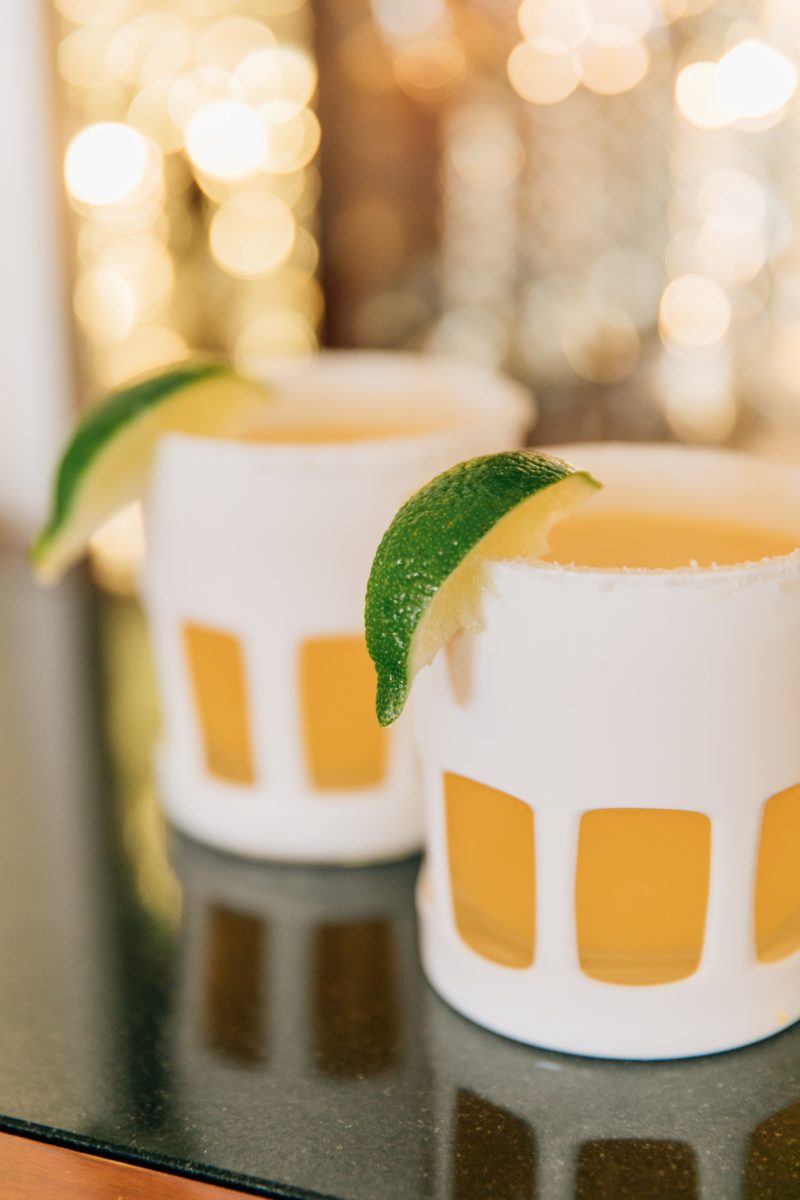 As an FFactor devotee and a fan of the Healthy with Nedi blog, I was super excited for the release of their e-cookbook collaboration. I was even more excited that it contained Nedi's famous Cucumber Martini. I stalkishly follow her Instagram stories and her drink of choice is always this martini. I'm love drunk to finally have the recipe on hand.
Nedi Cucumber Martini
Serves 4
Ingredients:
4 thick slices of cucumber + 1 thin slices for garnish
10 mint leaves
4 oz vodka
1 oz fresh lime juice
Directions:
1. In a martini shaker, add cucumber and mint. Muddle with a spoon or muddler and add in the vodka, lime juice and ice.
2. Shake it vigorously for 30-60 seconds and pour in a martini glasses. Garnish with a thin slice of cucumber.
Actual Nutritional Information: 136.5 calories, 0g protein, 2g carbs, 0g fiber
I found this last skinny cocktail recipe on one of my favorite L.A. lifestyle blogs, Rip & Tan. Everything on this blog is chic AF including this visually pleasing blush colored light cocktail. All hail the pink grapefruit. I also appreciate the complimentary cinnamon colored rim. While the recipe doesn't specify how they achieve this color, try adding some chili pepper or Mexican Tajin spice to the salt.
The Paloma
Ingredients:
1 pinch kosher salt
1 wedge grapefruit
1/4 cup fresh grapefruit juice
1 tablespoon fresh lime juice
1 teaspoon honey
1/4 cup tequila or mezcal
1/4 cup club soda
Directions:
1. Pour some kosher salt on a plate.
2. Rub half of rim of a highball glass with grapefruit wedge; dip rim of glass in salt.
3. Combine grapefruit juice, lime juice, and honey in glass; stir until honey is dissolved.
4. Stir in mezcal, add ice, and top off with club soda.
5. Garnish with grapefruit wedge.
Get ready to take your skinny cocktail recipe up a notch with these bar cart essentials!

Do you have a skinny cocktail recipe you love to turn to over the summer? Sound off in the comments below!
Salud!