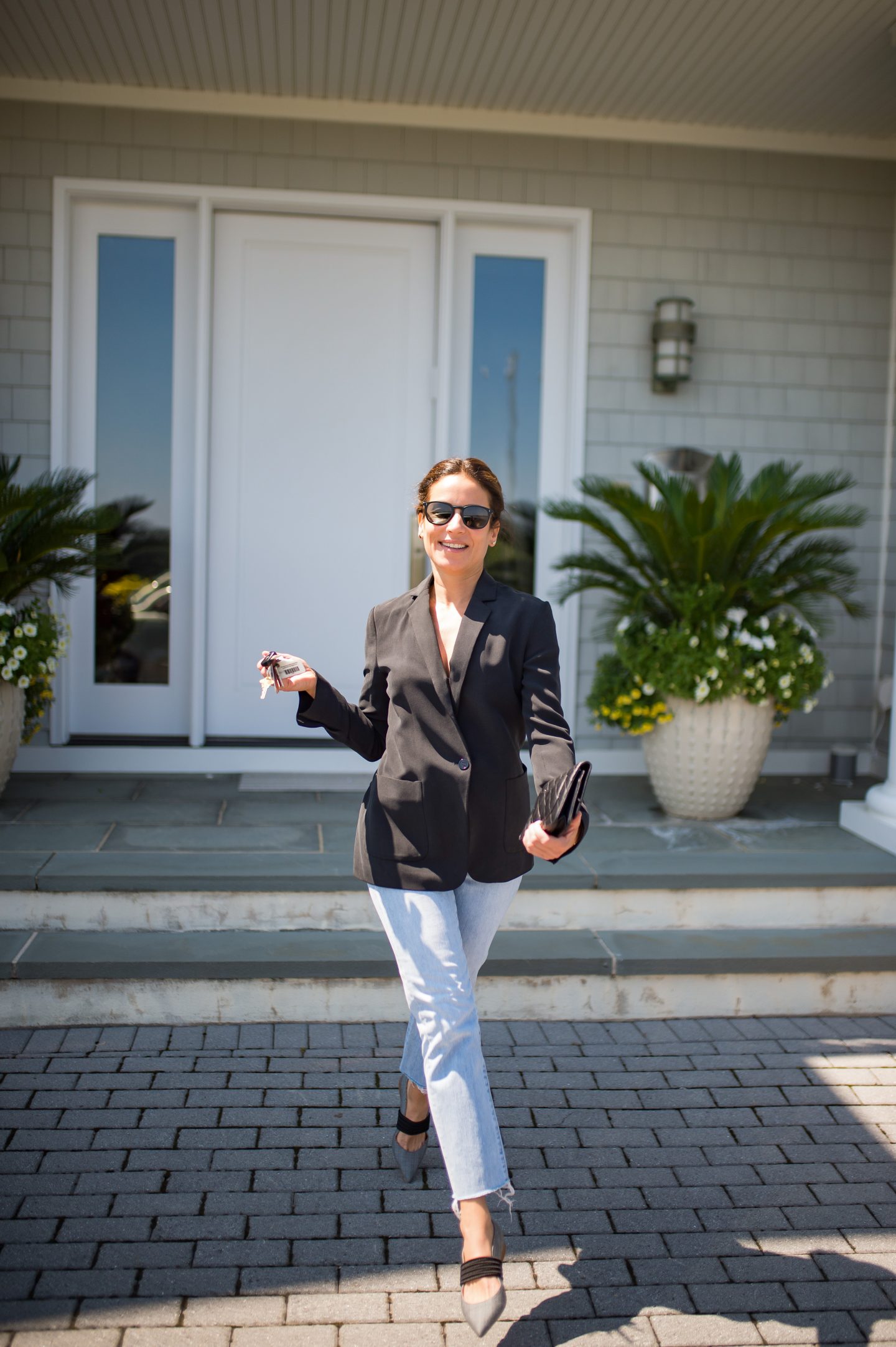 Love it when you guys write in with requests for a specific blog post idea and I particularly appreciate this ask "how to curate outfits" because I have lots of suggestions to share!
Google Is Your Fashion Friend
This first idea I actually got from my daughter Vivian which is…when you have a specific item of clothing that you'd like to wear, let's say a black blazer for example, and you're looking for interesting ways to style it, google street style black blazer and you will see many style options.

I went ahead and googled street style black blazer and thought I'd share a few favorites of what you can expect to find.
Try-On Session
On occasion, styling an outfit, especially when pressed for time can be a challenge, so it pays to plan ahead and set aside the time to experiment, ie try on different options to see what works best. I am so guilty of this which is why when I am pressed for time, I will choose to wear a jumpsuit or dress – an instant outfit (I always think I have more time than I do, when will I learn!?!)!
However, when I do plan ahead, ideally, the night before, I am able to curate not one but sometimes two outfits during my try-on session.
Ask And You Shall Receive
Whenever I purchase something at a boutique or a department store, I always make it my business to ask the salesperson how he or she would style the particular piece. Even though I may have an idea in mind on how I will style it, I always love getting input from someone who is living, breathing, and styling others on a daily basis.
I'm Nicer When I Like My Outfit
Pinterest and Instagram are always a valuable source of styling ideas. There are endless images on both these social channels to help you curate outfits. You can save the images you gravitate towards on mood boards or in folders by season, style, or type. Then refer back to them when you are in the mood for a new look, or when you are in a fashion funk.
It's been a while since I saved images on IG, gotta get back on that train but I thought I'd show you a snapshot of some old photos I have saved under the category "fashion inspiration"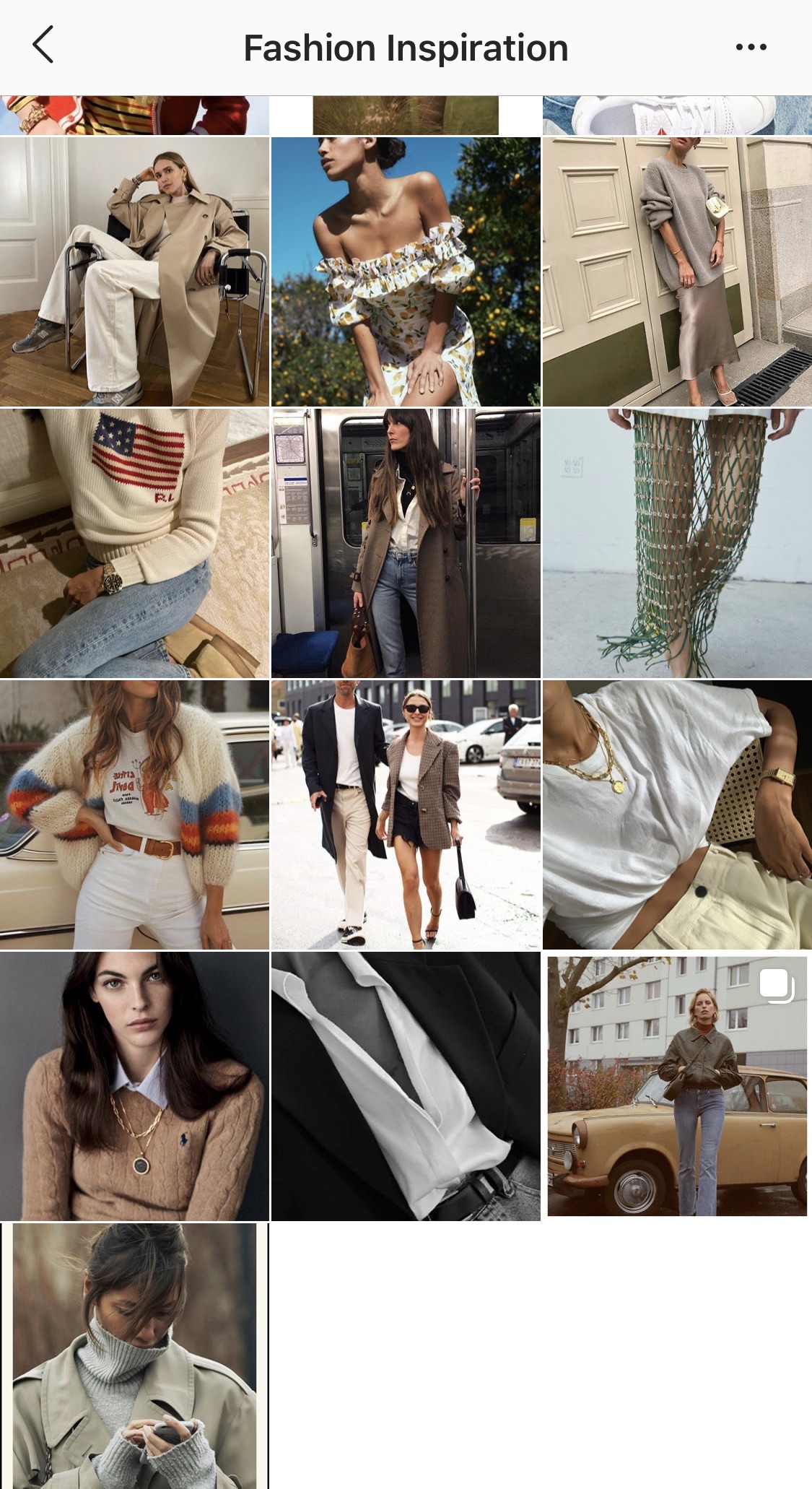 Keep It Simple
When all else fails and you simply can't figure out what to wear, keep it simple and remember less is more. Stick to the essentials ie denim jeans, a white shirt or grey turtleneck sweater, a black ankle boot, or some cool kicks – and you're golden!
PS. If you happen to struggle on a daily basis. I suggest calling in a stylist who can help you evaluate your wardrobe and curate outfits. It's a game-changer. Back in the day, I worked with a stylist and though it was an investment, I learned so much and the process ultimately made getting dressed in the morning a breeze!
Any tips for curating outfits that you care to share? I'd love to hear!
Shop wardrobe staples here: