I'm a salad lover regardless of the season, but come warm weather and I serve summer salads in abundance. I always think light, flavorful with minimal preparation. During summer months, when corn and tomatoes are at their peak, I take advantage of their abundance by incorporating them in many of my salads.
Below are 3 summer salad recipes to grace your table.
Strawberry Citrus Salad (Bon Appetit)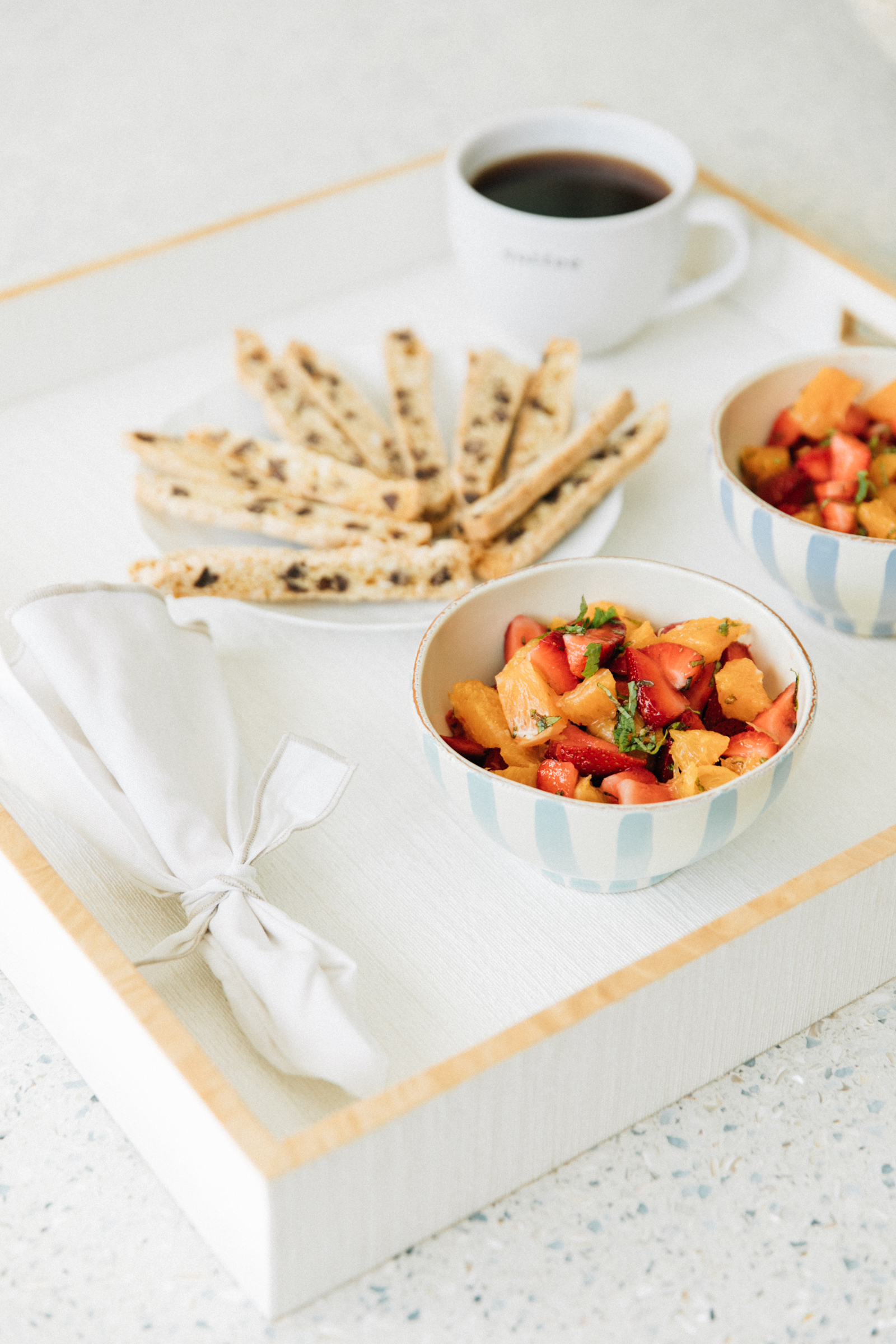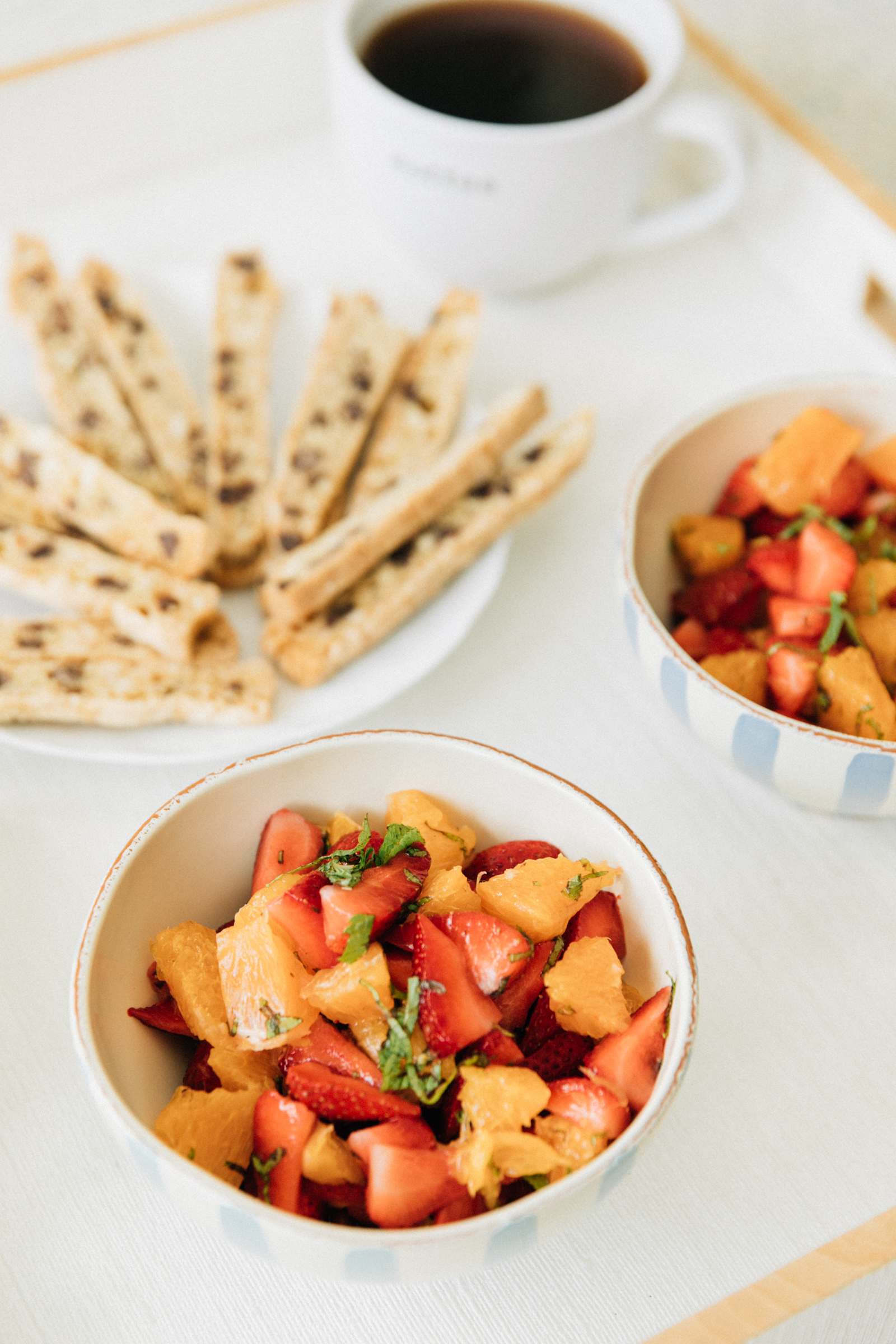 I typically serve this summer salad for breakfast. The colors offer great eye appeal, the mint is refreshing and the brown sugar adds a touch of extra sweetness. When having guests, this fruit salad has a bit more personality than simple cut up fruit.
Ingredients:
3 cups sliced hulled strawberries (about one 22-ounce basket)
3 large navel oranges, peeled, thickly sliced crosswise, cut into 3/4-inch pieces (about 3 cups)
2 tablespoons (packed) golden brown sugar
2 tablespoons thinly sliced fresh mint leaves
Preparation:
Toss all ingredients in a large bowl. Let stand at room temperature.
Tomato Salad with Mint Dressing (Food & Wine)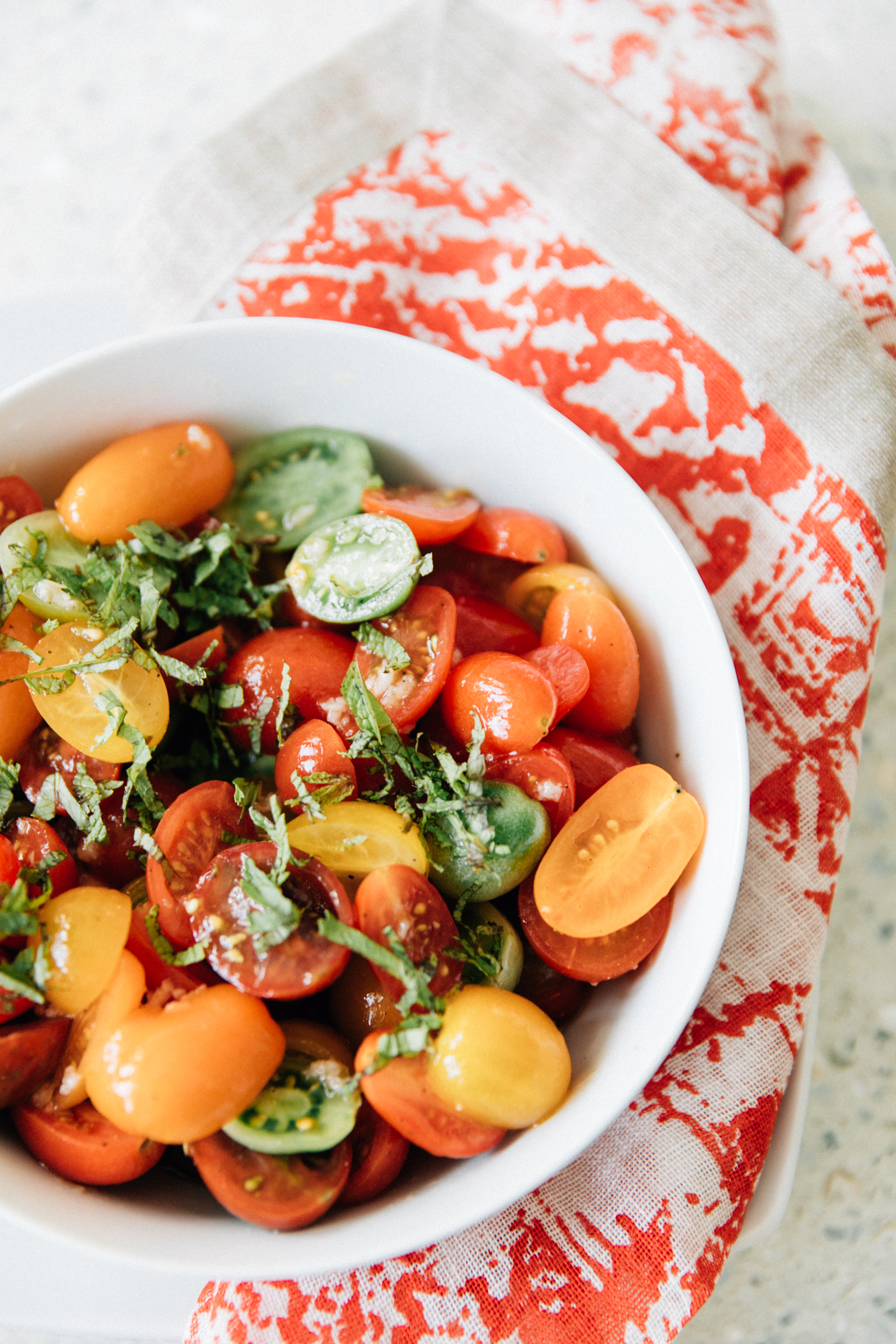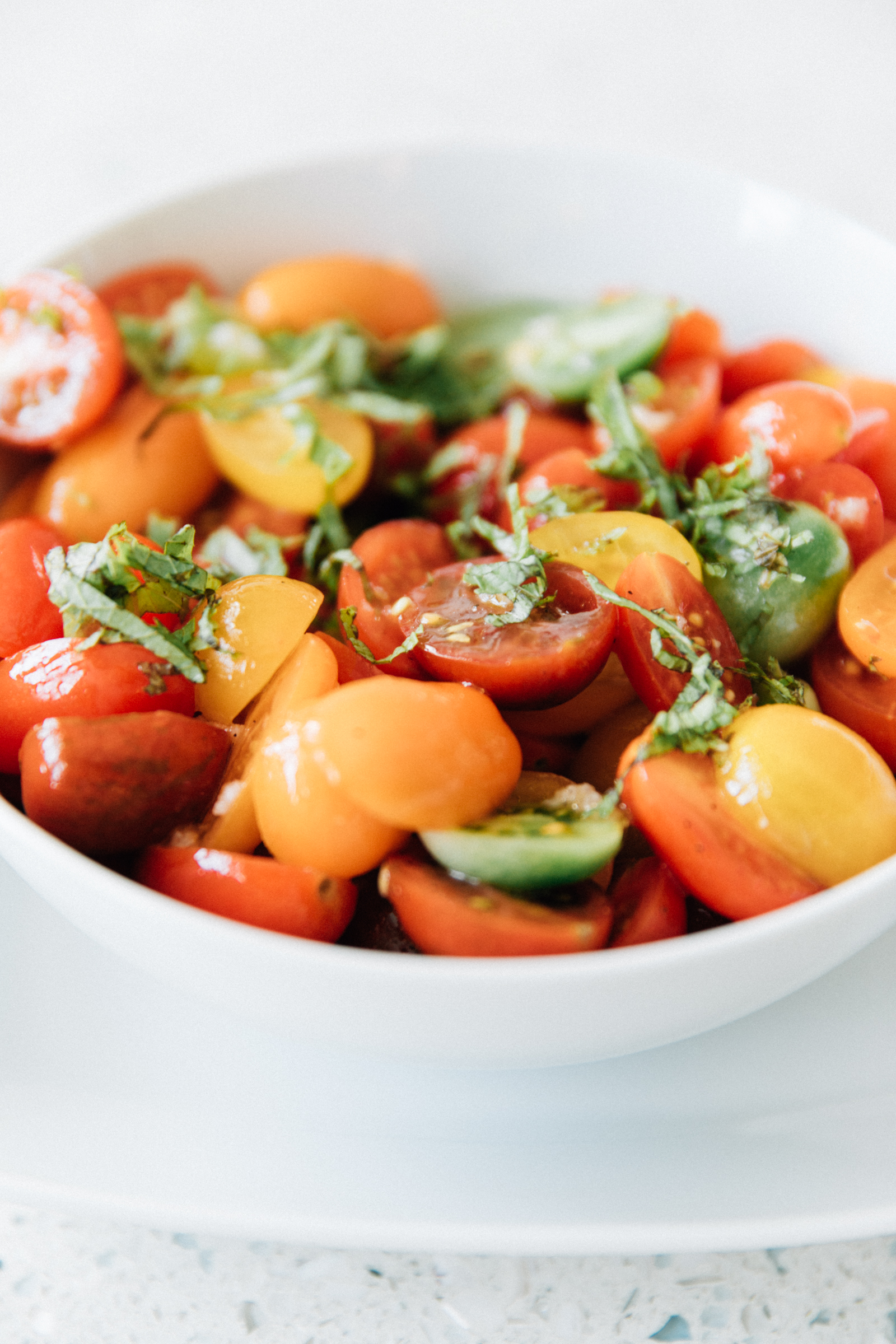 Being that I'm a Jersey girl, I have tomatoes in abundance. This salad is refreshing, colorful and super easy to prepare. This pairs well with BBQ'd foods, pastas and cheeses. Though any tomatoes will do, I opt for colorful baby heirloom tomatoes.
Ingredients:
1/4 cup plus 1 tablespoon extra-virgin olive oil
2 tablespoons red wine vinegar
1 tablespoon fresh lemon juice
1 large garlic clove, finely chopped
Salt
1/2 cup coarsely chopped mint, plus mint leaves for garnish
21/2 pounds ripe tomatoes, cut into wedges
Preparation:
In a small bowl, whisk the olive oil with the vinegar, lemon juice and garlic and season with salt.
Stir in the chopped mint. 
Arrange the tomatoes in a bowl or on a platter.
Drizzle with the dressing, garnish with mint leaves and serve.
Grilled Corn Salad with Hot Honey-Lime Dressing (Bon Appetit Magazine)
There are many corn salad recipes for summer but I particularly like this summer salad recipe because of its sweet and savory flavor. In case summer is not hot enough, this salad is mui piquante.
I highly recommend grilling the corn. I tried roasting it in the oven and was not thrilled with the results. Also, this recipe calls for garlic, I'd leave this out unless you have supersonic breath.
Ingredients:
3 ears of corn, husked
2 tablespoons unsalted butter (I used extra virgin olive oil)
11/2 teaspoons kosher salt, plus more
Freshly ground pepper
3 tablespoons fresh lime juice
2 tablespoons honey
11/2 teaspoons Sriracha
1 teaspoons granulated garlic
1 1/2 avocados, cut into 3/4 pieces
1 serrano chile, thinly sliced
1/2 cup cilantro leaves with tender stems
Preparation:
Prepare a grill for medium-high heat.
Brush ears of corn with butter; season with salt and pepper.
Grill, turning occasionally, until kernels are very tender and charred in spots, 10-12 minutes.
Let cool slightly, then cut kernels from cobs.
Meanwhile, whisk lime juice, homey, Sriracha, granulated garlic, and 11/2 teaspoons salt in a large bowl to combine.
Add corn, avocados, chile and cilantro vinaigrette and toss to combine; season with salt and pepper.
Cover with plastic wrap, pressing in direct contact with salad to prevent avocado from turning brown.
Chill at least 2 hours.
Salad can be made 1 day ahead. Keep chilled.
What are your favorite summer salad recipes? Always on the lookout!
Shop salad bowls here:

Shop salad sets here: