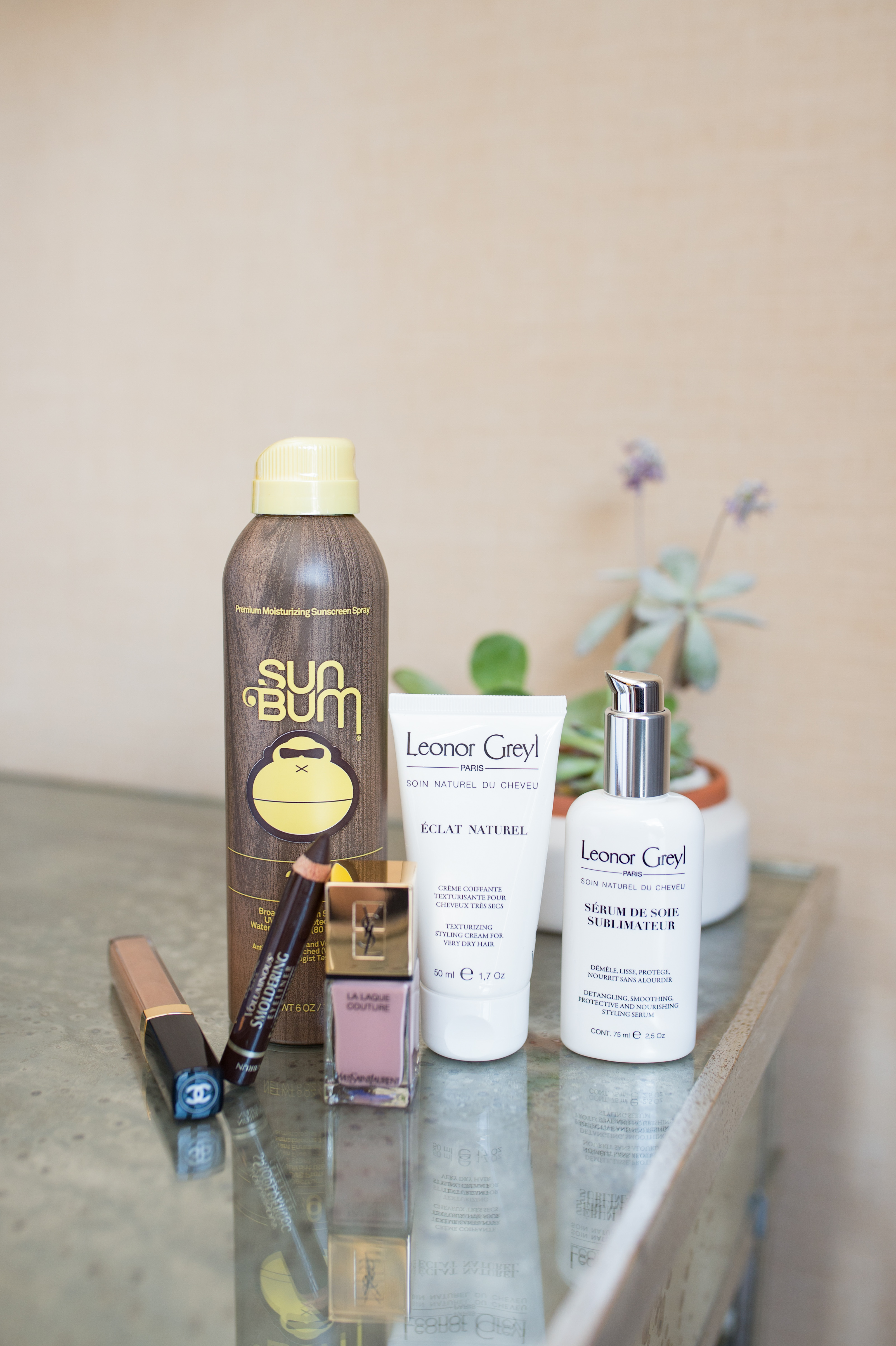 This May I've added some new summer beauty products to my collection.
Recently, while I was in Miami, I ran out of sunblock, or maybe I didn't. I can't remember why I bought Sun Bum sunscreen, but I am so happy I did.  I love the coconut scent which makes me go mmmmm. I also prefer spray-ons because I get lazy to apply, plus I don't like sticky hands. As you may know by now, I'm a sucker for packaging and this organic wood like bottle with the cutest little monkey image, got me like…
This brand seems to be geared towards surfers and those who spend most of their days on the beach which is definitely a good endorsement. The price is right, so apply liberally!
Next on my list of summer beauty products is one of my favorite nail polish colors – Beige Leger by Yves Saint Laurent. I was introduced to this color at the Julien Farel Salon. As a side note, they have the best selection of colors to choose from. I mean, how many salons can you say use YSL nail polish? Anyway, I recently bought a bottle of my own and currently have this perfect natural/neutral color on my toes.
I was recently getting my hair styled at a salon on the UES and the stylist used two products to nourish and sculpt my hair. They were both by Leonor Greyl and she mixed a bit of the two and applied to my damp hair. The first product, Eclat Natural, is a sculpting tool that I used back in the day and happy to be reacquainted with. The second, Serum de Soie Sublimateur is more nourishing. Together they both protect from sun and heat, something that's really important come summer.
This next product, I stole from my daughter Vivian – actually, she lent it to me but I never returned it. It's my favorite eyeliner by L'Oreal – Voluminous Smoldering Eyeliner in brown. I typically apply it on the lower lash line giving just the right amount of definition. I always opt for a thicker pencil as they're easier to control and the color is the perfect shade of brown.
Last but not least is this shimmery clear lip gloss by Chanel. I originally intended to buy a clear lip gloss but they were sold out so they recommended the Rouge Coco Gloss. I am so happy they did because it's clear but has a warm sparkle for summer – if you will.
What new summer beauty products are at the top of your list? Please comment below.
Shop the post here: